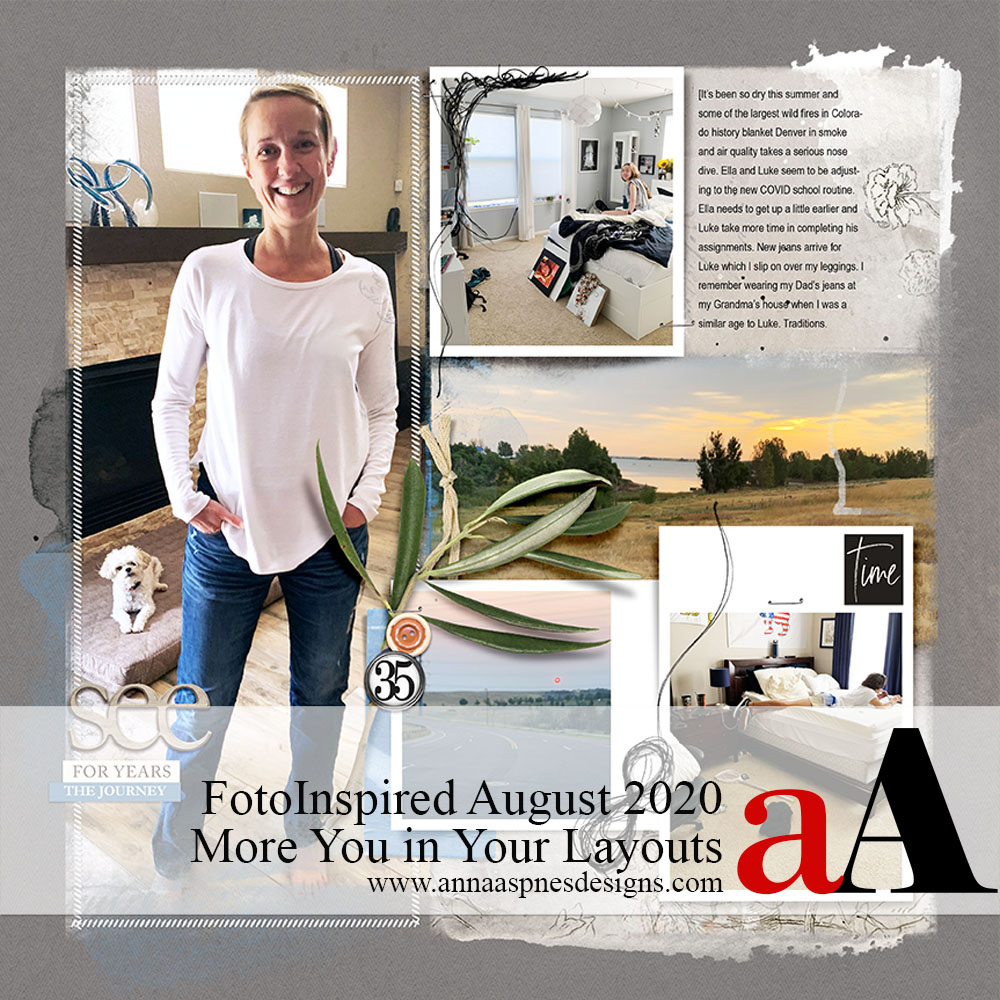 Today, I'm sharing my FotoInspired August 2020.
FotoInspired August 2020
New to FotoInspired?
Join the dedicated FotoInspired community on Facebook.
The FotoInspired Stats
A total of 4 double-page spreads for the month of August 2020.
A mix of of photos and stories.
Here are my layouts plus some thoughts on adding more YOU into your photos and FotoInspired layouts.
August 2020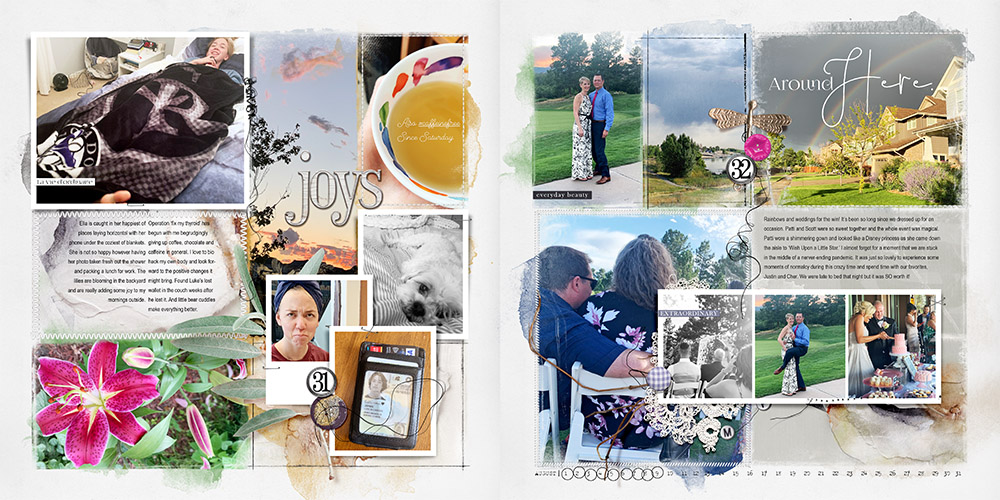 Weeks 31 & 32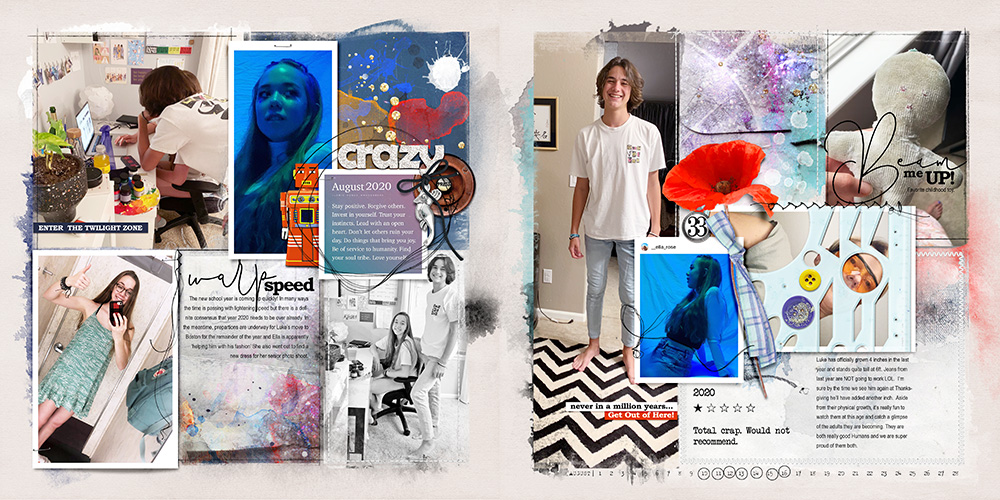 Week 33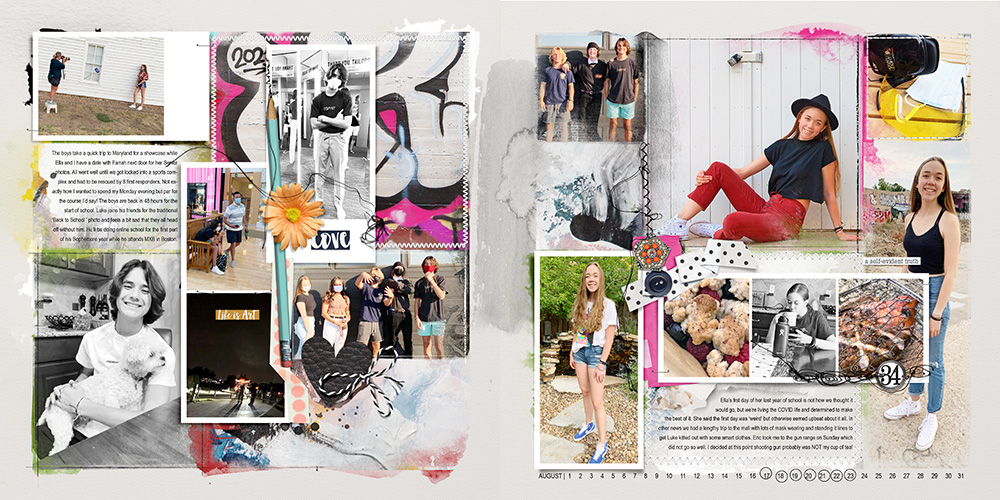 Week 34

Week 35
More You in Your Layouts
Life is in a constant state of transition, change and evolution.
Once upon a time it was just me.
Then Eric arrived on the scene followed by Ella and Luke.
We entered that phase where the days were long and there was so much to document.
Now as my children are finding their wings it's a case of 'What Now?'
In the absence of children there is opportunity to find your joy.
Your children may me grown, you might have grandchildren or none at all.
Photo taking doesn't have to stop because your circumstance has changed.
You just have to change the path of of your photo-taking from them to you.
Focus on the why you fell in love with photography in the first place.
Perhaps it was the process or maybe something beautiful captured.
What is it that is most interesting to you?
Ideas for getting more you into your photos and layout designs.
Embrace Selfies. This one is hard for me – Perhaps my culture or my generation but it just feels NOT me. That said, I like having the images I do take of myself, and like everything else, practice makes perfect.
Cultivate Joy. Take photos of the things you like or the stuff that fills you up and inspires – I like art, nature, food and the comforts of home.
Save Mimes. Capture funny mimes and quotes from social media platforms – I really like words that resonate but I don't have to compile myself.
Document Travels. Locally or far off adventures can be short or long – I take photos while I'm out and about of all the interesting, funny and mundane parts of my adventures.
Change Repeats. Notice the relationship between the daily repetition and how this quickly or slowly evolves over time.
Your Story. What are you doing, making, creating, eating, enjoying? Where are you going and who are you seeing? How and why do you live this way?
Make Comparison.  Step back in time and notice what's happening right now compared to maybe a year, or even 5-10 years ago – What was I doing this time in year X?
Go Back. Look back to old photos from previous generations or phases in your live to tell stories past and celebrate your rich and wonderful heritage or life.
Memory keeping for me is evidence of a life well live and a playbook of all the lessons learned along the way.