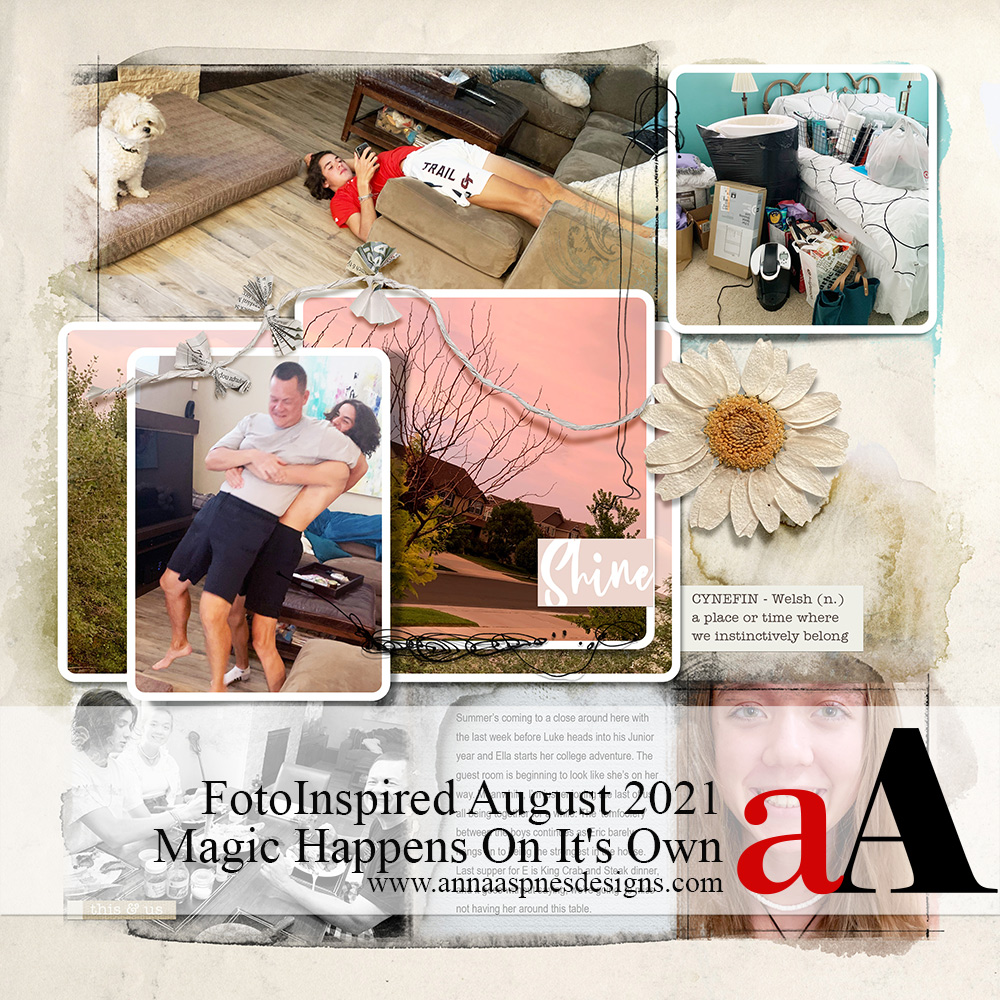 Today, I'm sharing my FotoInspired August 2021.
FotoInspired August 2021
New to FotoInspired?
Join the dedicated FotoInspired community on Facebook.
The FotoInspired Stats
A total of 5 double-page spreads.
Breckenridge 2021 (The 'girls' have been 'smudged' for privacy.)
Last Week of Summer.
Ella heads to college.
Here are my layouts plus some thoughts on a 'Magic Happens On It's Own.'
August 2021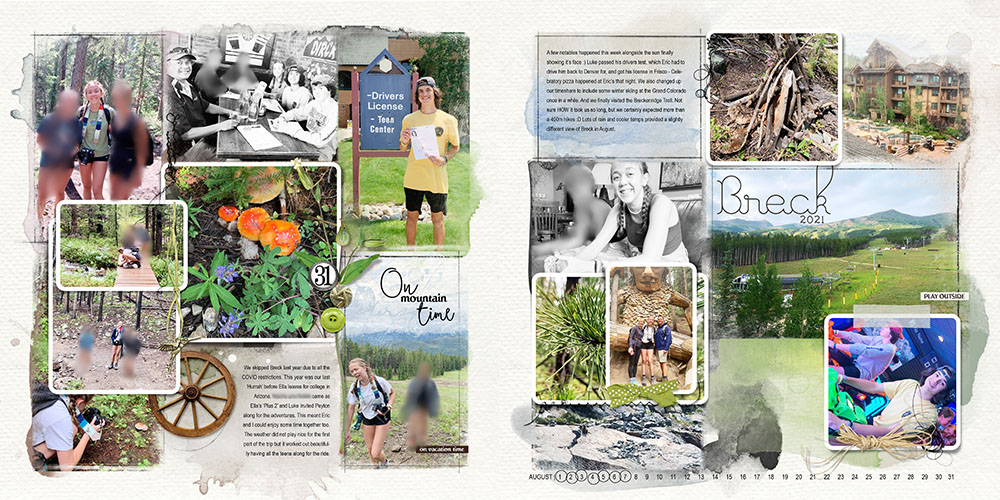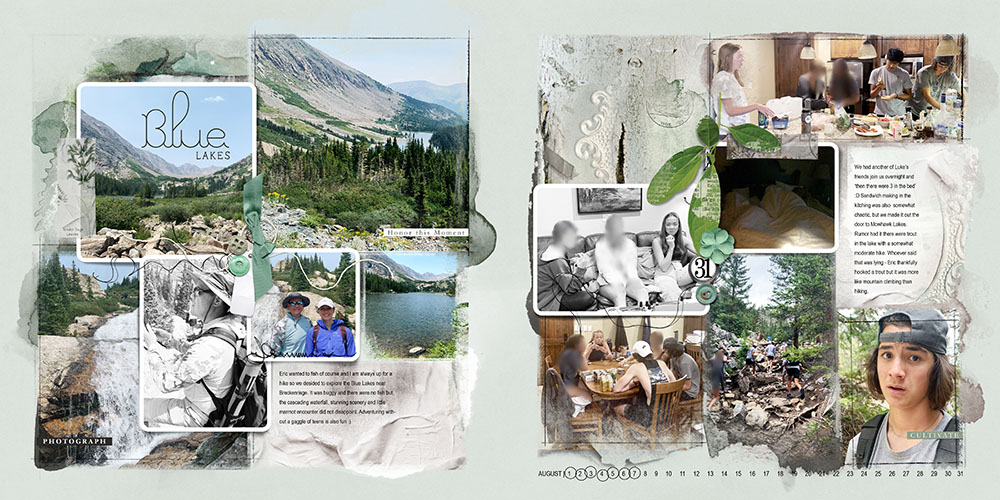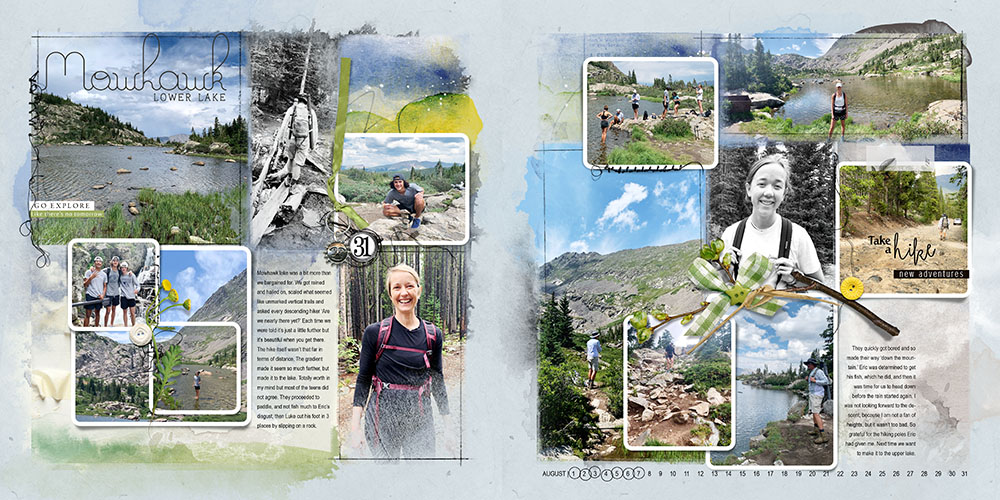 Week 31 | Breck 2021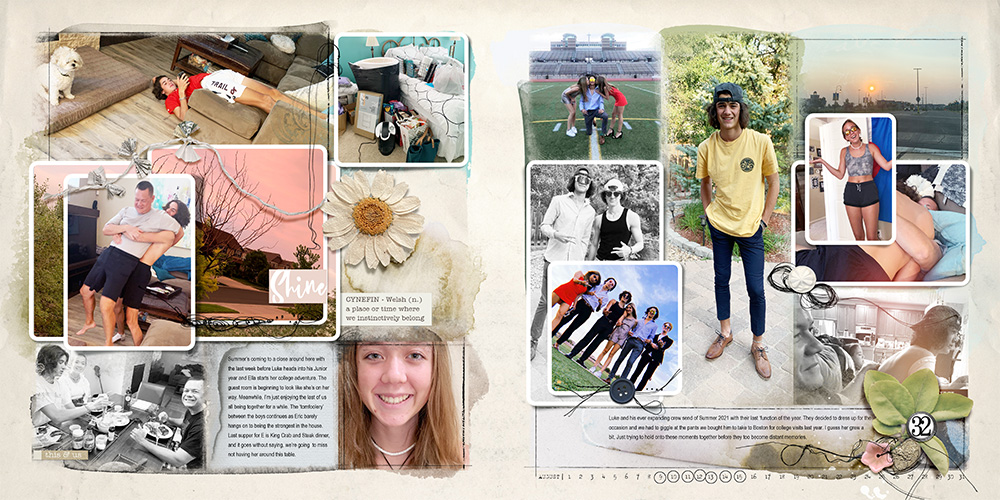 Week 32 | Last Week of Summer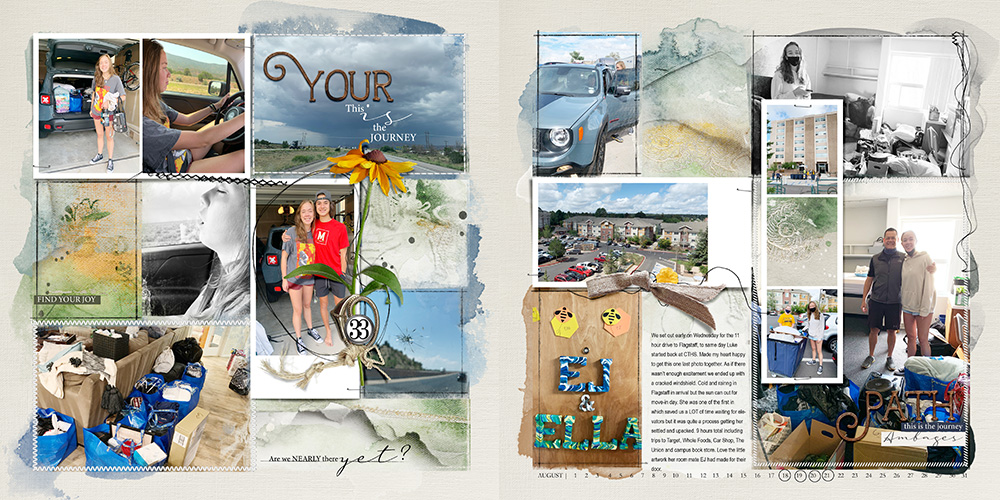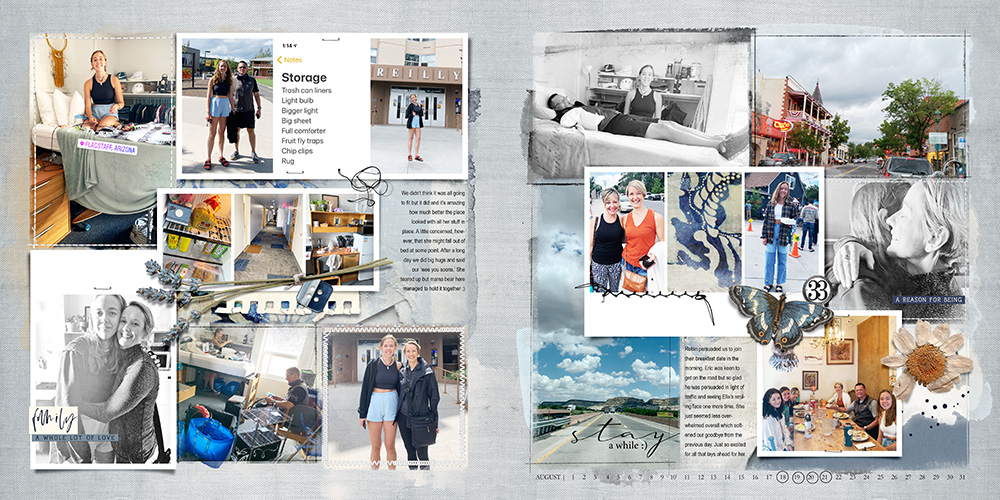 Week 33 | Ella Heads to College
Magic Happens On It's Own
Just let it be…
I have been thinking a LOT about the DIRECTION of my FotoInspired layouts as the dynamics of our family shift.
The REALITY is that Ella is now away at college and Luke is spending more of his time outside our home.
Moments with them are fleeting and RARE, and so when they happen, I just want to ENJOY them.
I guess you could say I'm slowly relaxing into and being ACCEPTING of this new phase, with the notion that it's OK not to take as many photos.
You don't have to have all the answers.
The CHANGES are good for my tribe, but the adjustments are also HARD and bring SADNESS at times.
Becoming a parent, and then letting your people go do their thing, are EQUALLY jarring events.
I have considered NOT doing a FotoInspired project, but have also decided it's not something I want to give up right now.
So I'm waiting and seeing what TRANSPIRES allowing my FotoInspired to fit my changing life.
It just evolve into a series of EVENTS and I'm OK with that too. 
My FotoInspired project has always been just a place to organize PHOTOS and memorable anecdotes of each week or month. 
That is unlikely to change ANYTIME soon 🙂
Just keep showing up to your memory keeping.
Take photos when it feels RIGHT and AUTHENTIC to the moment.
Note the little STORIES you want to REMEMBER.
Be CURIOUS and OPEN to new ways of creating your layouts.
Focus less on the number of pages and more on the MEANINGFULNESS of the events.
TIPS.
Notice what TYPES of photos you are taking.
Think about how you can GROUP these images together in double-page spreads.
Assess how much JOURNALING you want to add to you layout designs.
Adjust your PROCESS accordingly and just see HOW it goes.
There is NO need to over-plan these things 🙂