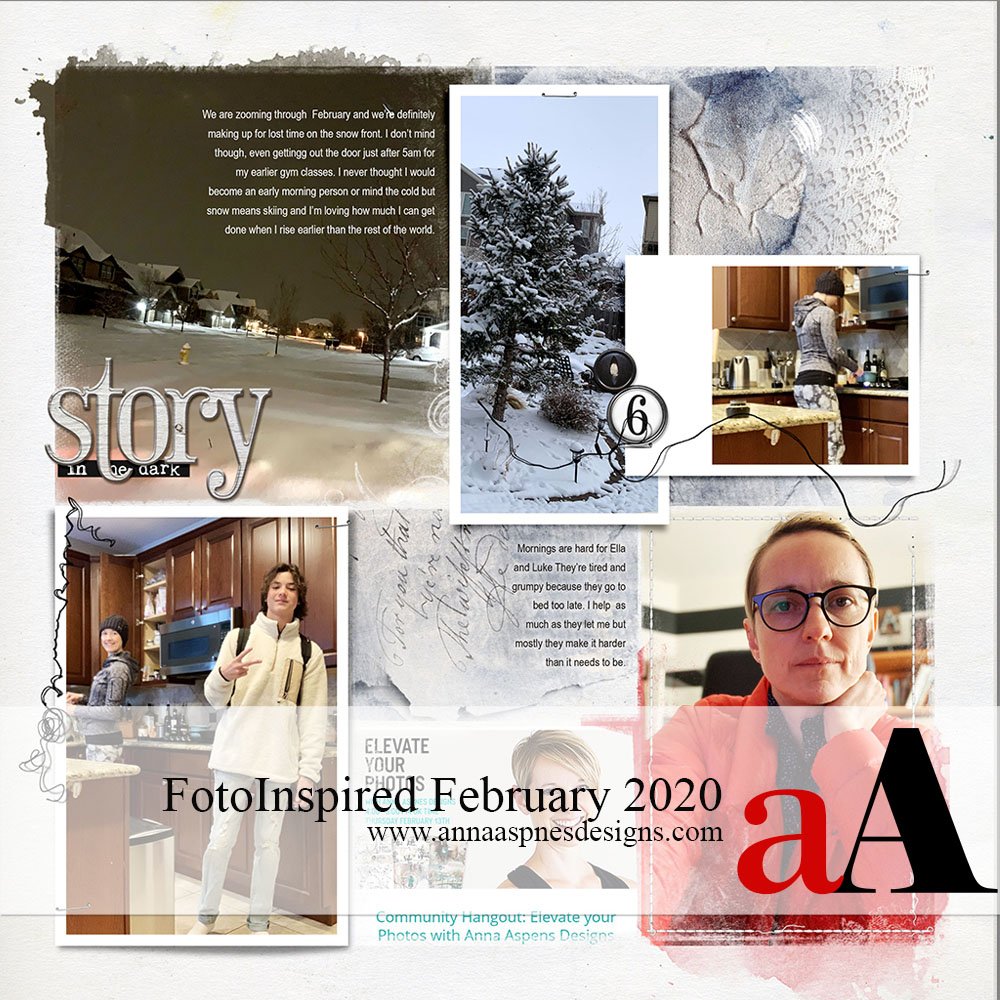 Today I'm sharing my FotoInspired February 2020.
New to FotoInspired?
Join the dedicated FotoInspired community on Facebook.
The FotoInspired Stats
A total of 5 double-page spreads for the month of February 2020.
And a few thoughts on making this project work for your life and photos.
February 2020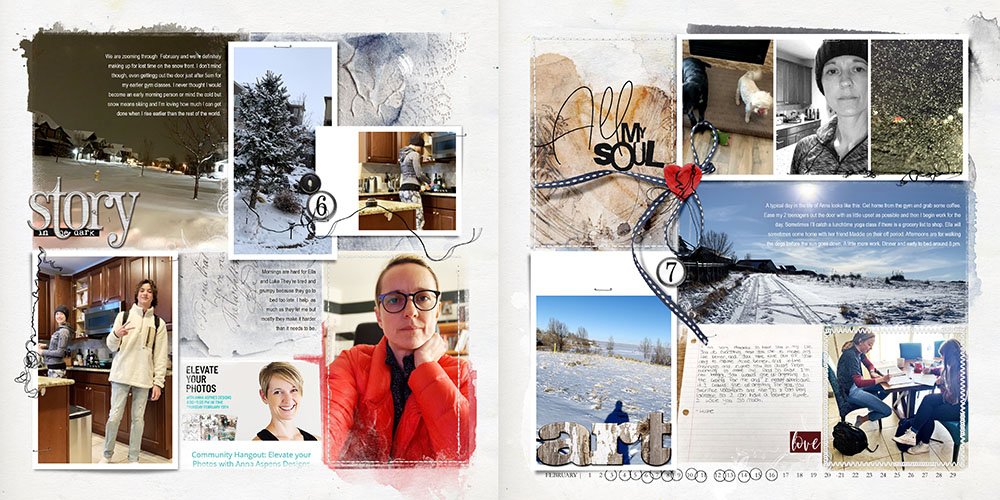 2020 | Weeks 6 and 7
2020 | Week 7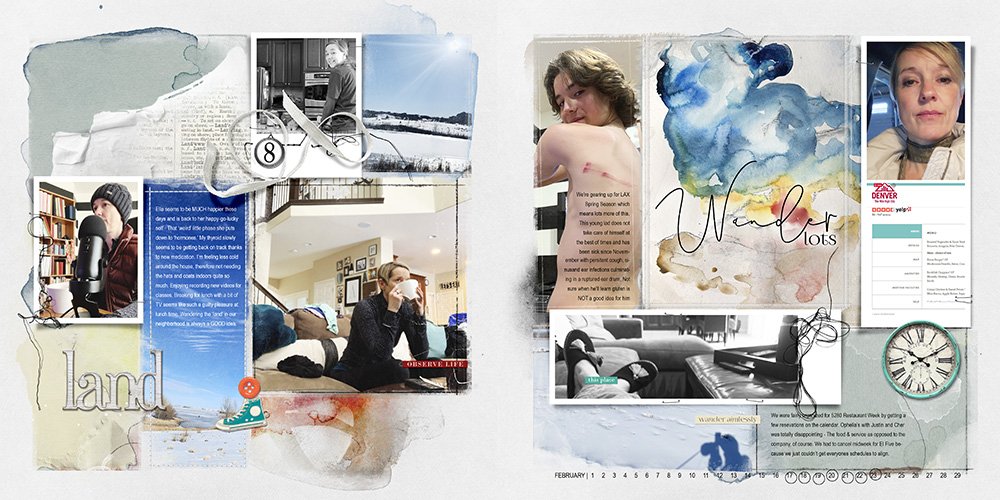 2020 | Week 8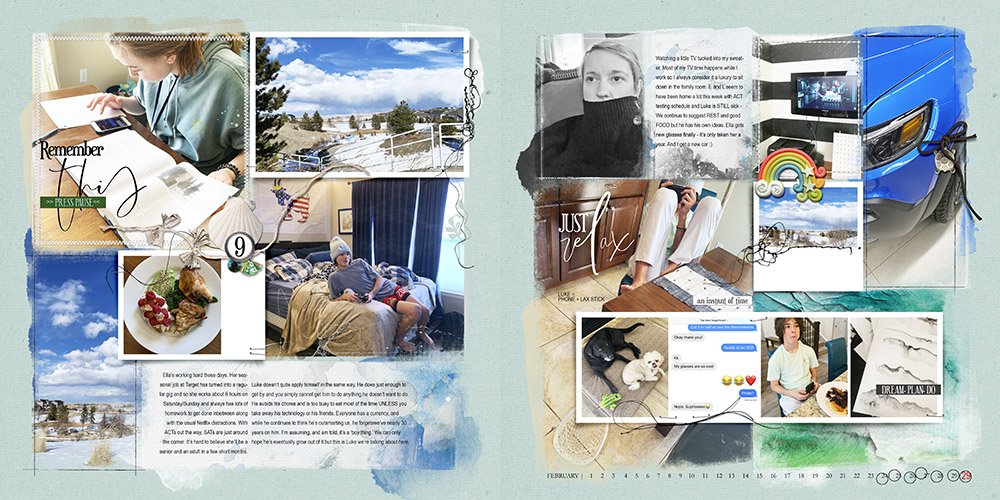 2020 | Week 9
Weeks to Template Ratio
Plan your pages for print.
Create your pages with a little foresight as to how they will appear in a photo book or album.
See the

a

A

Project series for guidance on planning your photo projects.
The ideal approach is to work in Single or Double Page Format.
A 12 X 12 FotoInspired Template can 'house' a whole week of photos enabling you place 2 weeks in Double Page format (See Weeks 6 and 7.)
2 – 12 X 12 FotoInspired Templates support an single week of photos if you happen to have captured more images in a week (See Week 8 and Week 9).
Tip. Aim not to mix you photos from 2 different weeks in a single 12 X 12 FotoInspired Template design.
More than a double page per week?
Create in multiples e.g. 4, 6 or more pages per week.
Odd numbers such as 3, 5 or more pages requires PLANNING.
You will need to look ahead to the next week to ensure your photos will either 'fit' into a 12 X 12 FotoInspired Template or 'spill over' to 3 pages (if you want to remain on a 'Double Page per Week' approach.'
Note. This is where being a bit behind can come in REALLY handy!
Making the Templates Work
Modify the ratio of DigitalART to photos so they fit within either additional single or double pages.
Select FotoInspired Templates carefully based on NUMBER of 'fotomasks' to images you want to use.
Reduce the number of photos used to 'fit within' a Single or Double Page.
Add more

a

A

DigitalART to 'fill' empty masks (not accommodated by photos.)
For example:
Summary
Make the templates work for your photos via assessing the number of 'fotomasks' (and frames) in each template and thinking ahead about how you fill them.