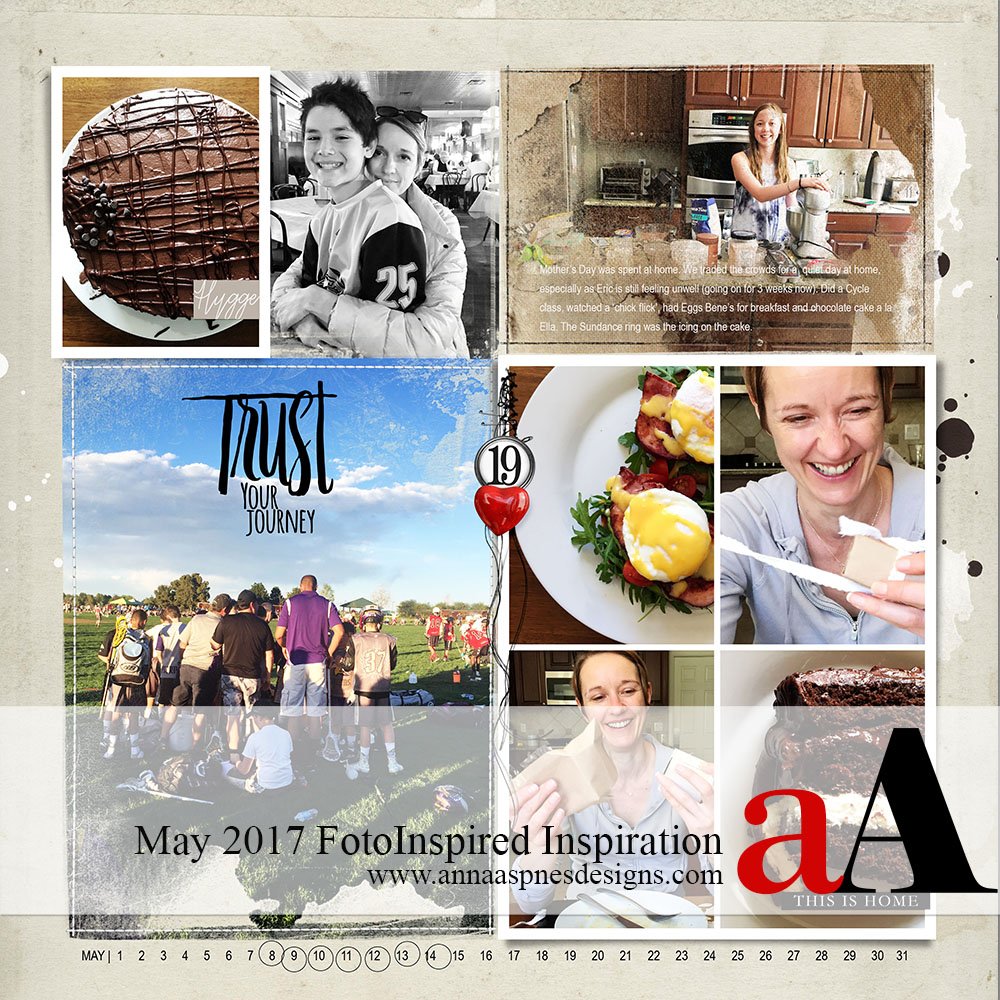 FotoInspired Inspiration May 2017 is here.
In year 2017, I'm making a BIG effort to celebrate every day ordinary moments through art.
I stopped for a while and regretted it. Get the full story in Getting Inspired By Life.
We are back sharing FotoInspired Inspiration May 2017, as well as a few tips for keeping you motivated to making the daily documentation digital artistry and scrapbooking happen.
Often we make it harder than it needs to be.
FotoInspired Inspiration May 2017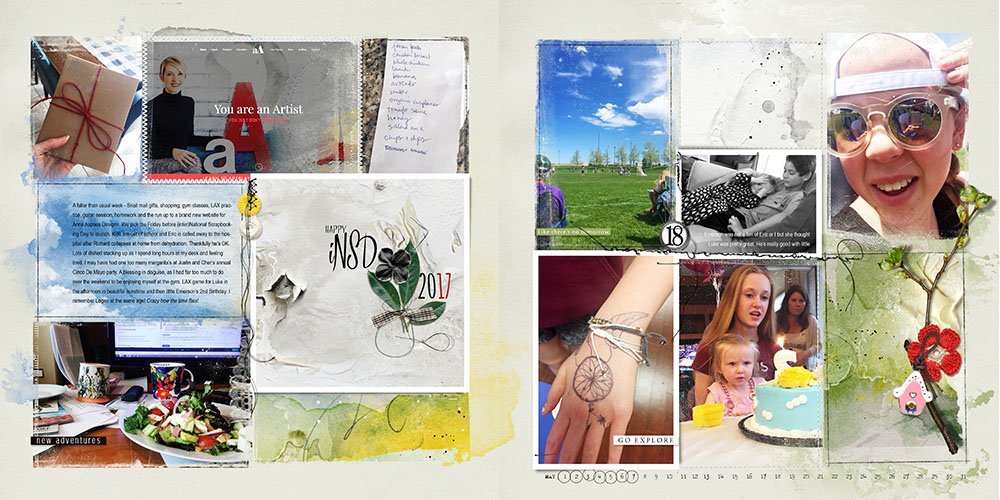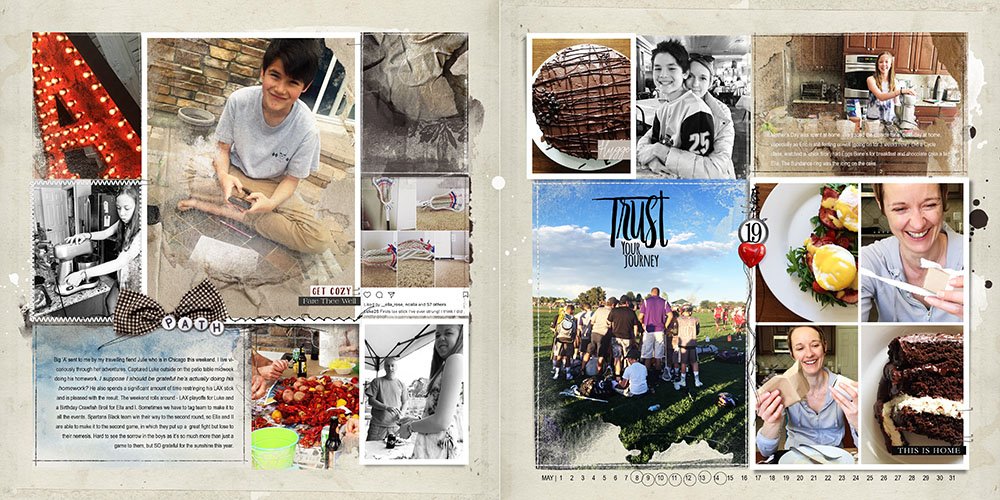 FotoInspired 2017 Weeks 18 & 19 | Anna
May Observations
There is a point in every project where you find your groove.
I feel this way about my FotoInspired project right now. The process is comfortable, it's part of my routine, but there is also a level of flexibility in how I approach each page.
I fall behind a bit and then I catch up mirroring the ebb and and flow we experience in life.
Not getting hung up on being behind really frees you from the pressure of this type of project.
I prefer to think of it as working at my own pace and making the project fit into life and not vice versa.
Slow and steady wins the race.
I choose to live life first and find the time later to document my experiences.
This makes the process more enjoyable and increases the chance of success.
May marked the month in which I reached the point where I was working on photos from the same month in 2 different years.
As I was working on my May 2017 pages (above), I was also working on layouts from the same time period from last year.
It's  really interesting and rewarding to make comparisons from one year to the next, in how much we and our routines all change and evolve in just a 12 month period.
It give you perspective in the project and makes you want to continue.
There is an upside in being behind.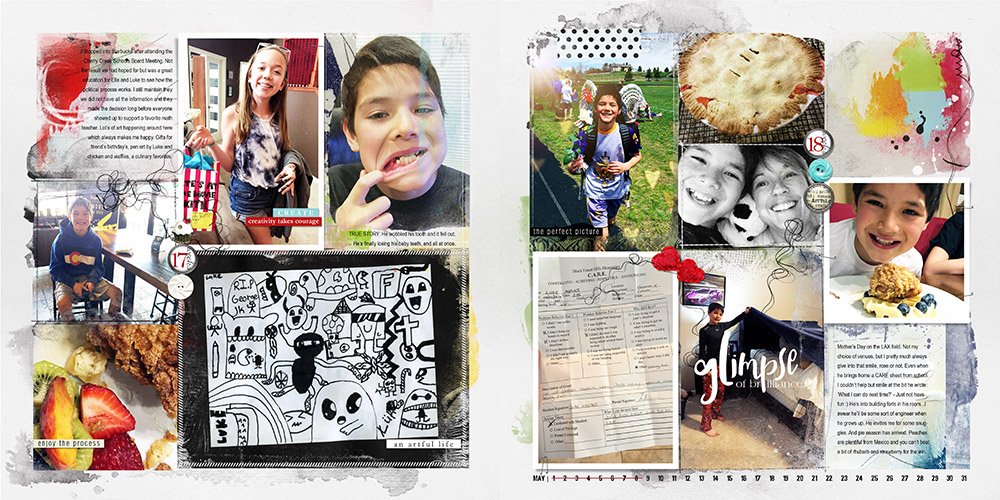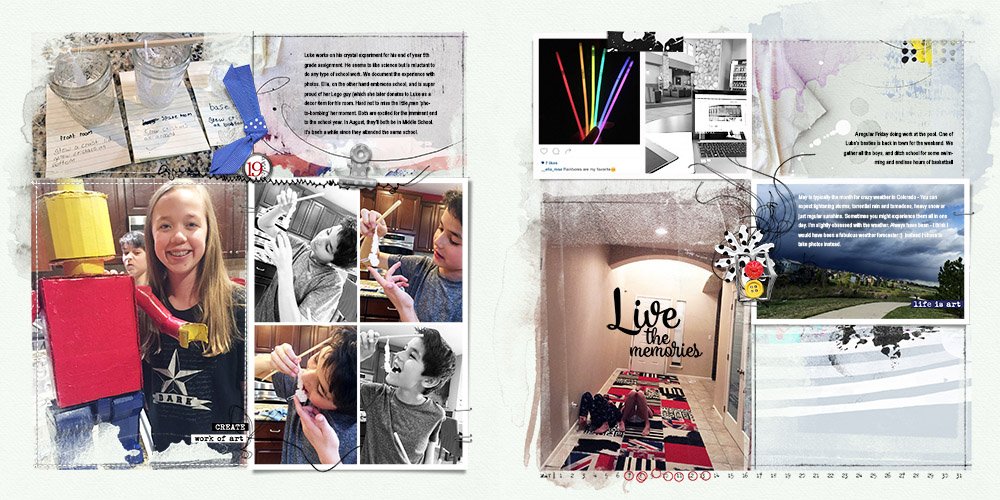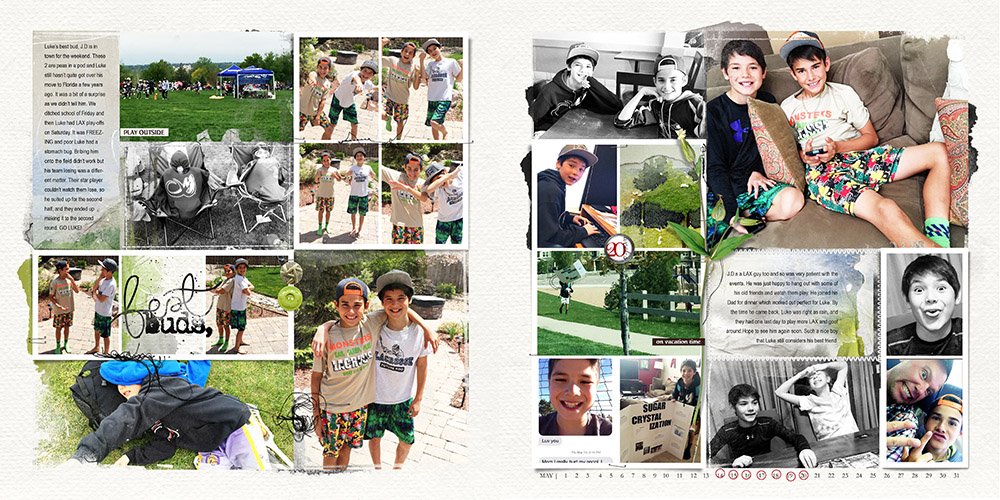 FotoInspired 2016 Weeks 18-20 | Anna
a

A

Creative Team Inspiration
See our Gallery Inspiration by clicking on the images to access complete digital design supply lists.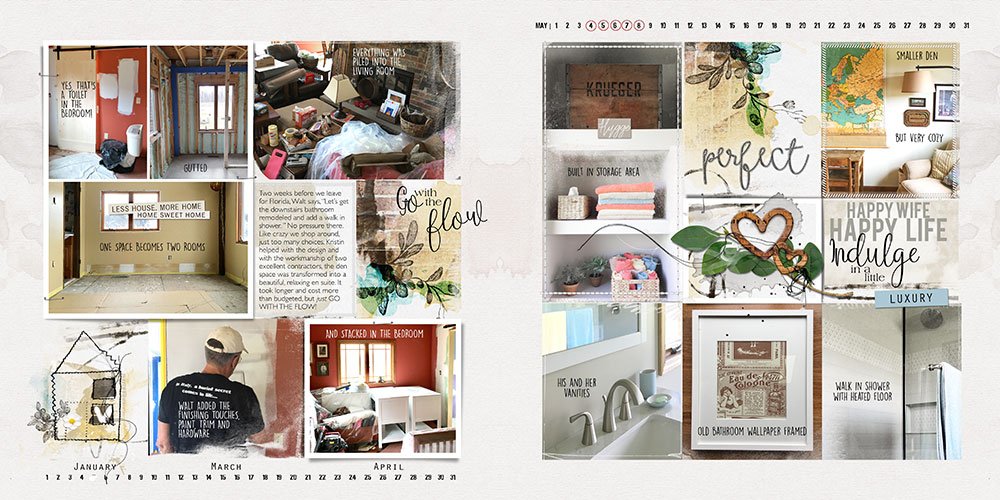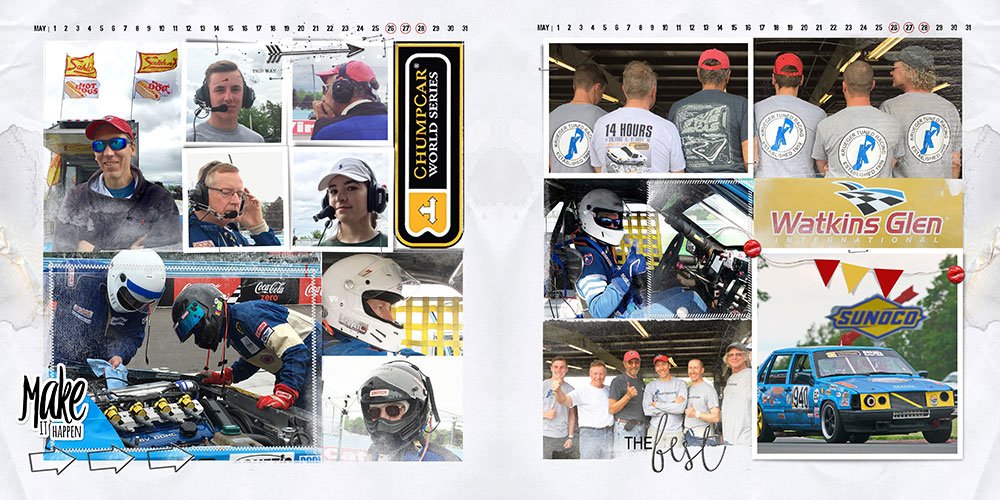 FotoInspired May 2017 | Miki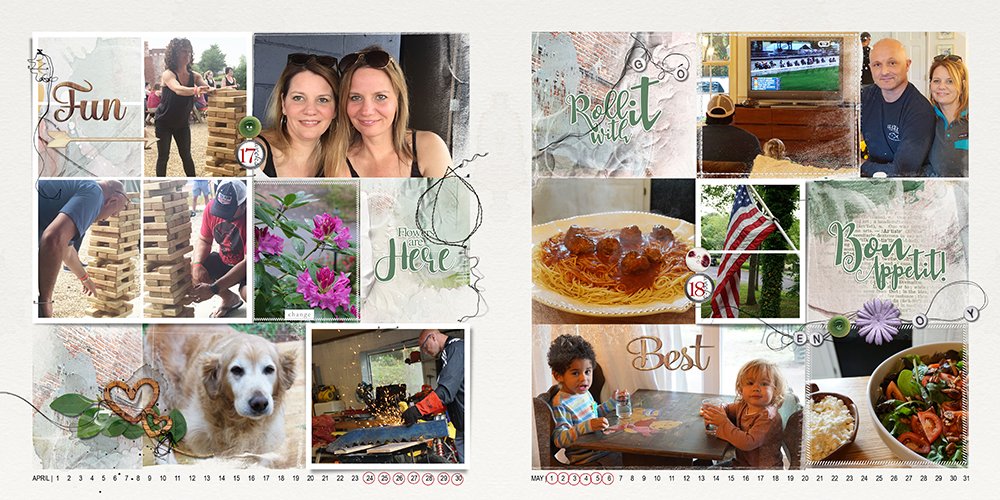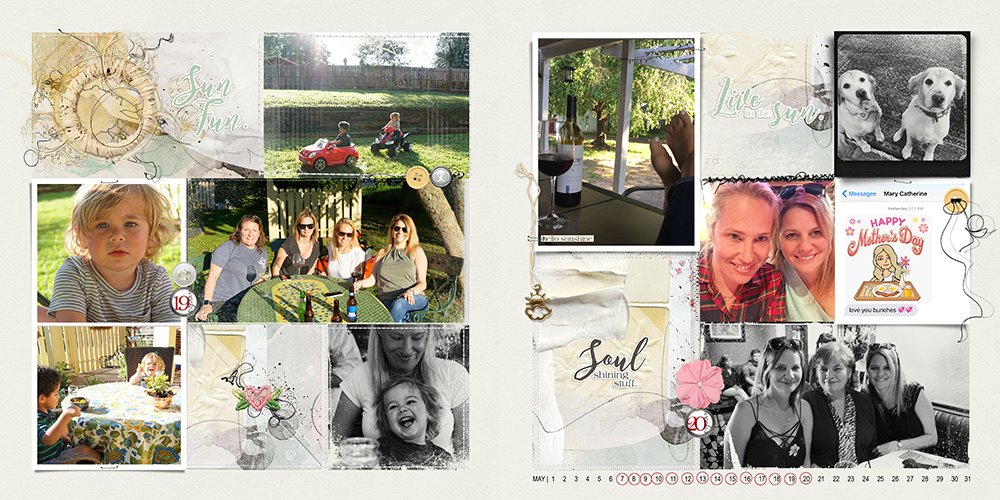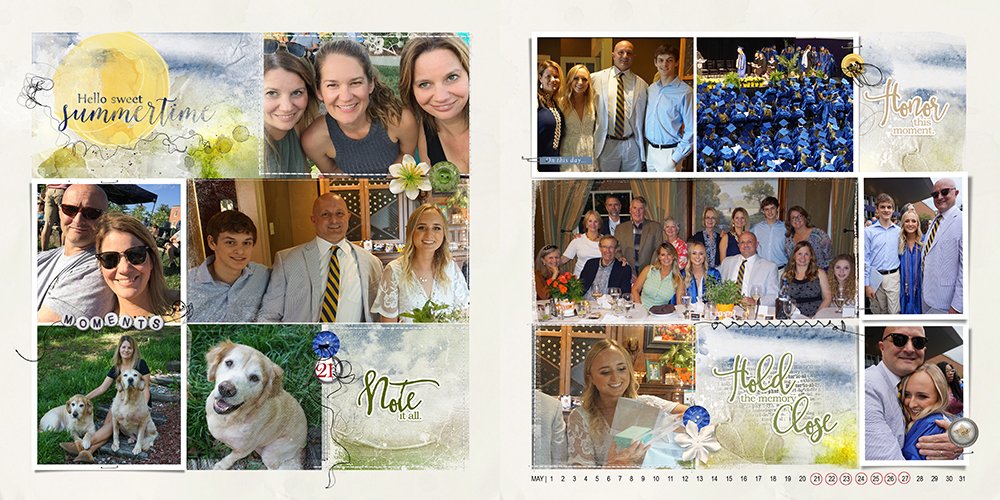 FotoInspired 2017 Weeks 18-20 | Lindy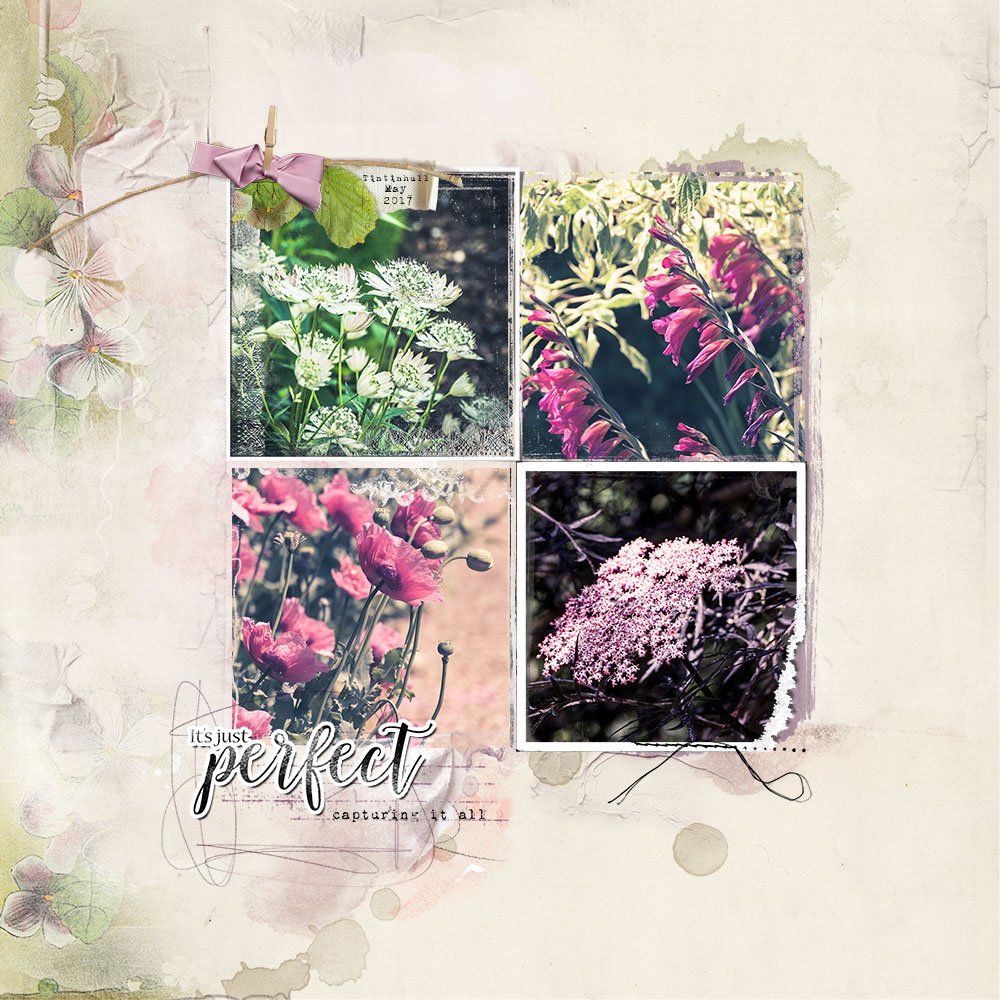 FotoInspired Flowers | Viv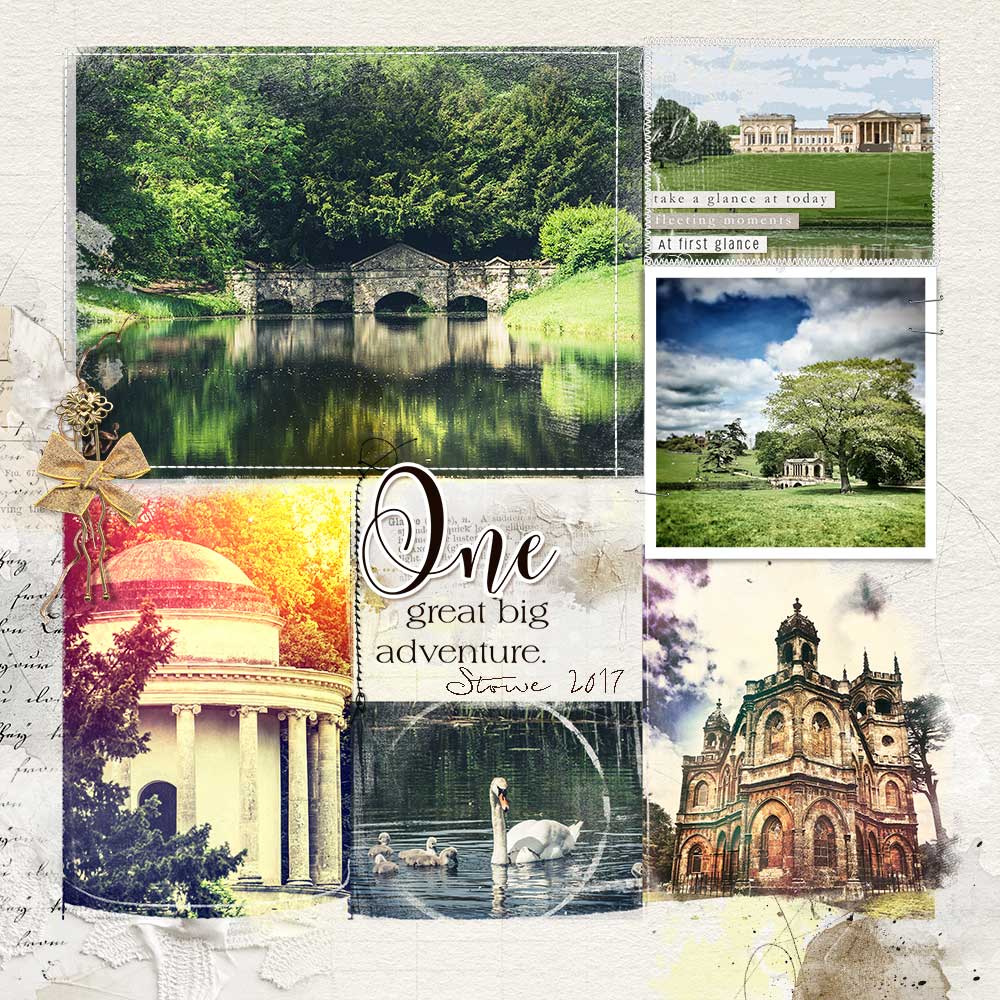 Stowe – Buckinghamshire May 2017 | Viv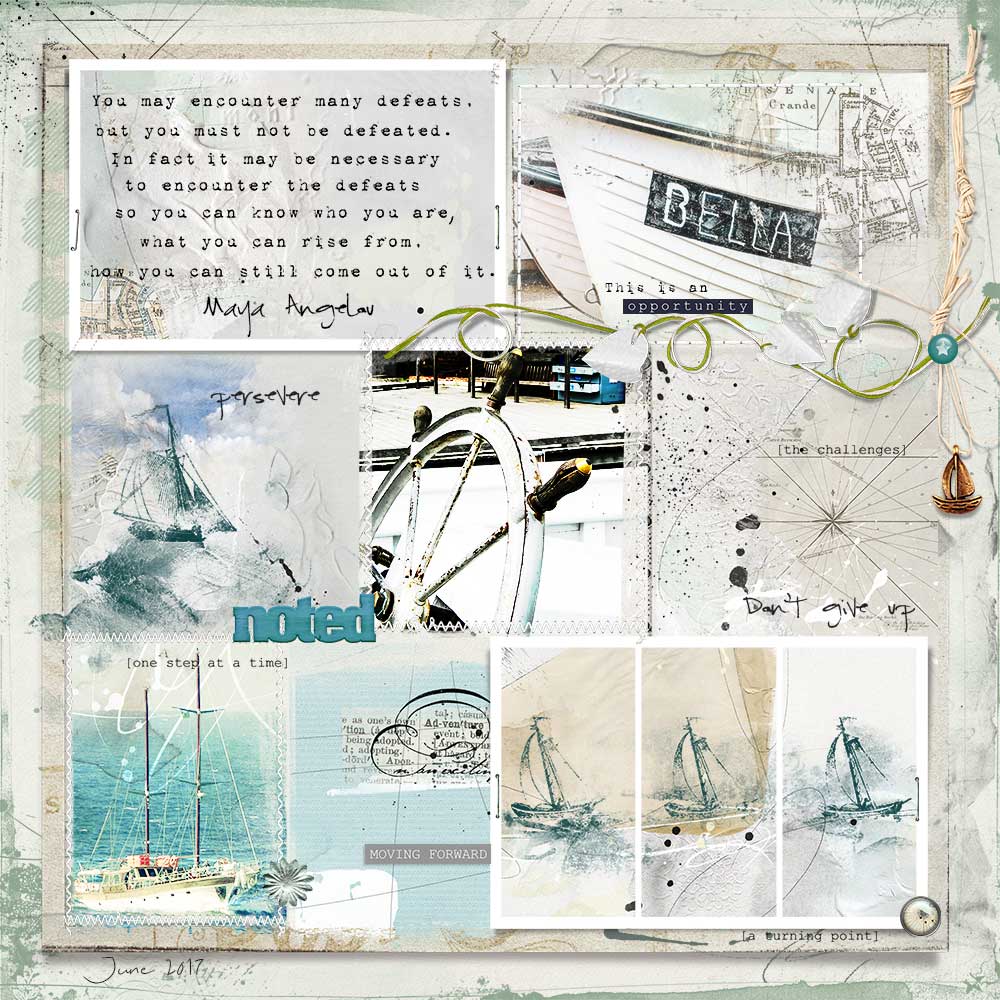 Noted | Viv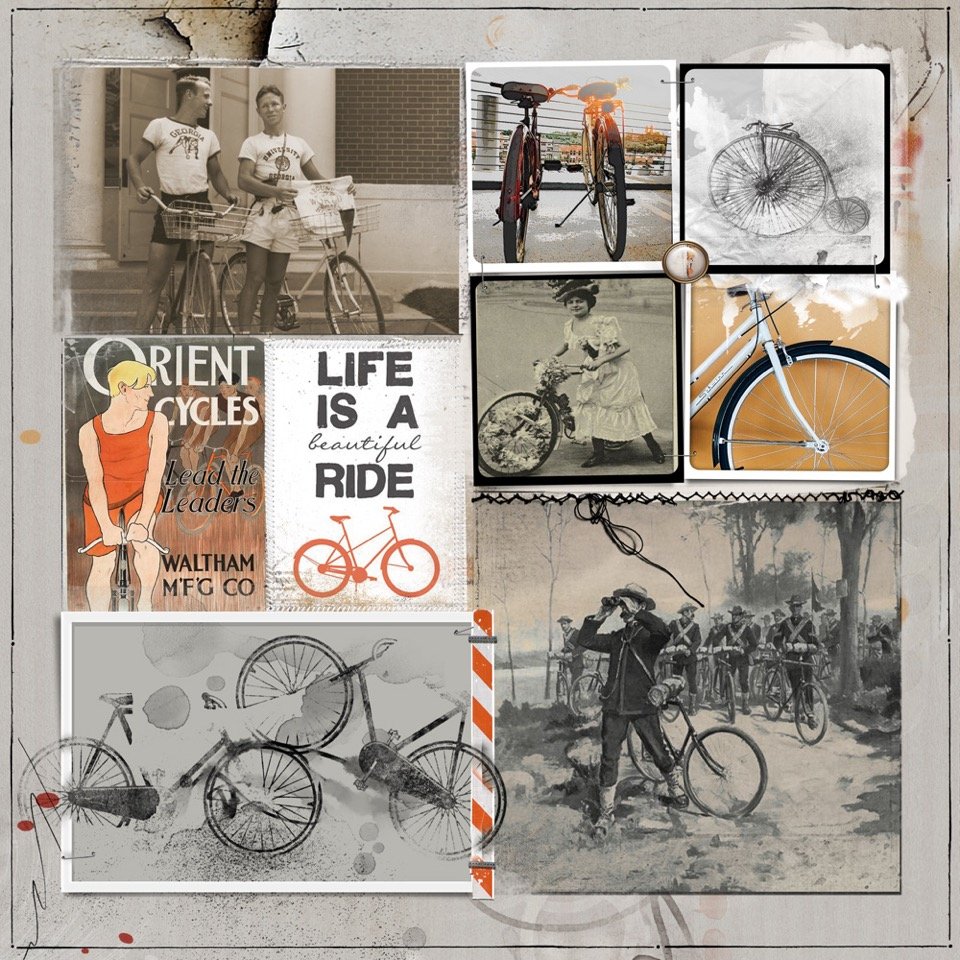 Life Is A Ride | Christy
You're Invited
Join our FotoInspired community on Facebook in which we share our pages and provide support to one another and offer camaraderie in this highly rewarding creative sport we know as digital scrapbooking.