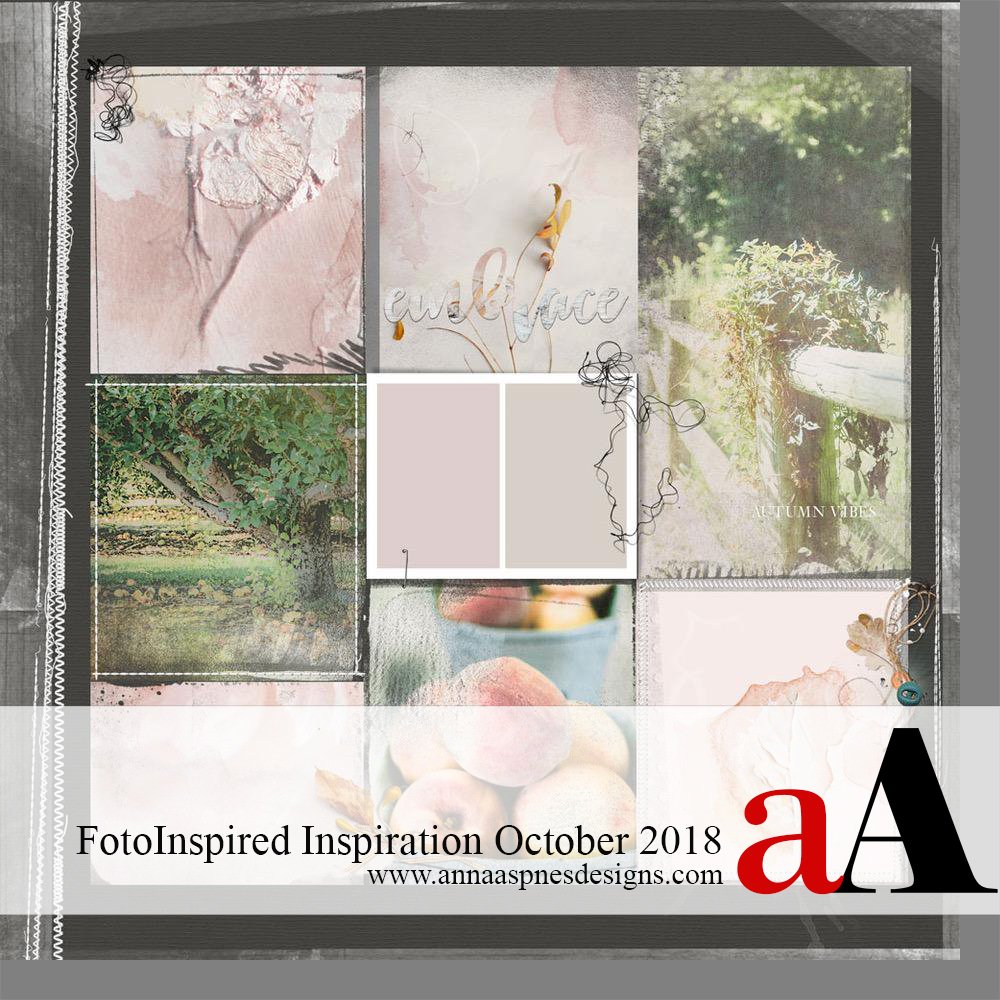 FotoInspired Inspiration October 2018 has arrived.
Read about my FotoInspired 2018 plan, as well as current efforts to catch up on my unfinished 2016 project.
And you can keep up with my progress by joining the dedicated FotoInspired community on Facebook.
FotoInspired Inspiration October 2018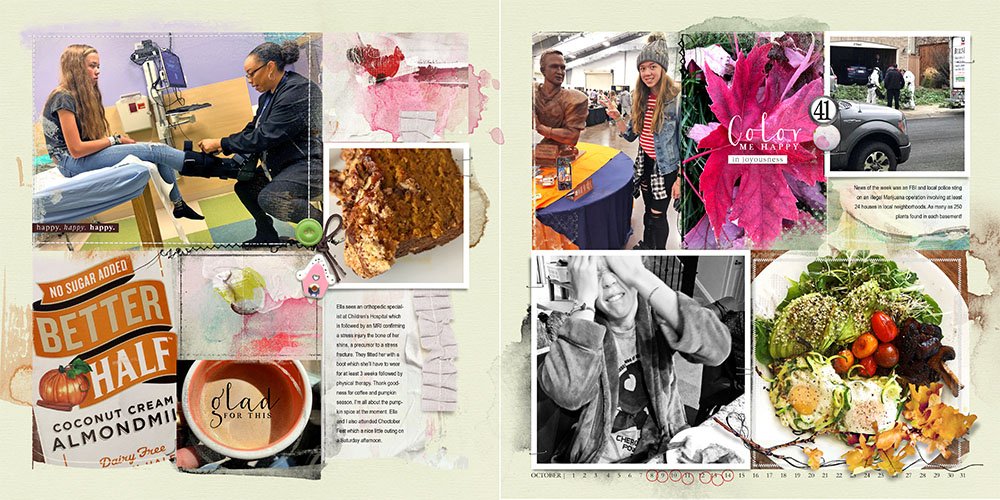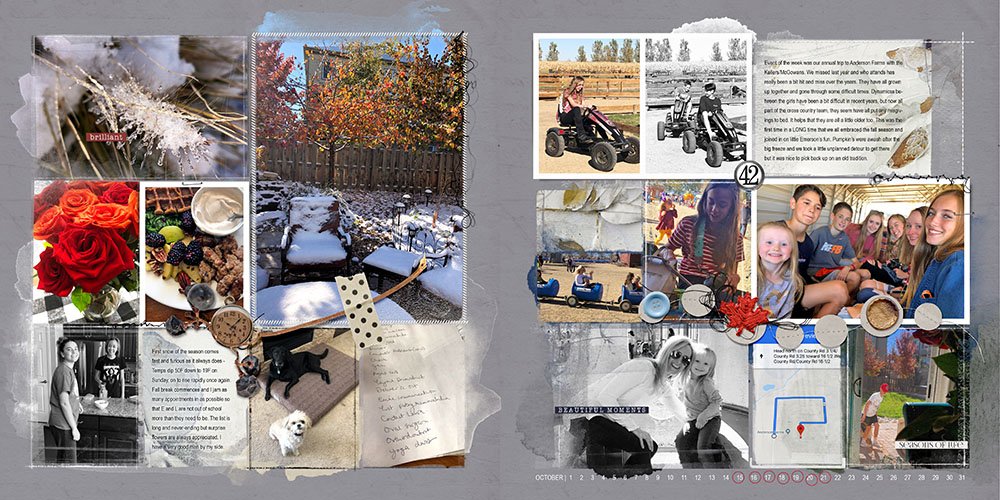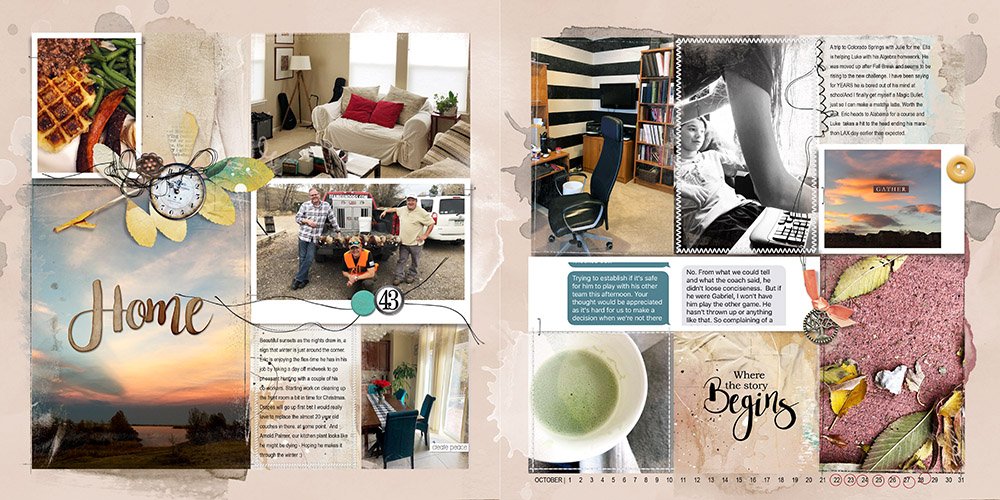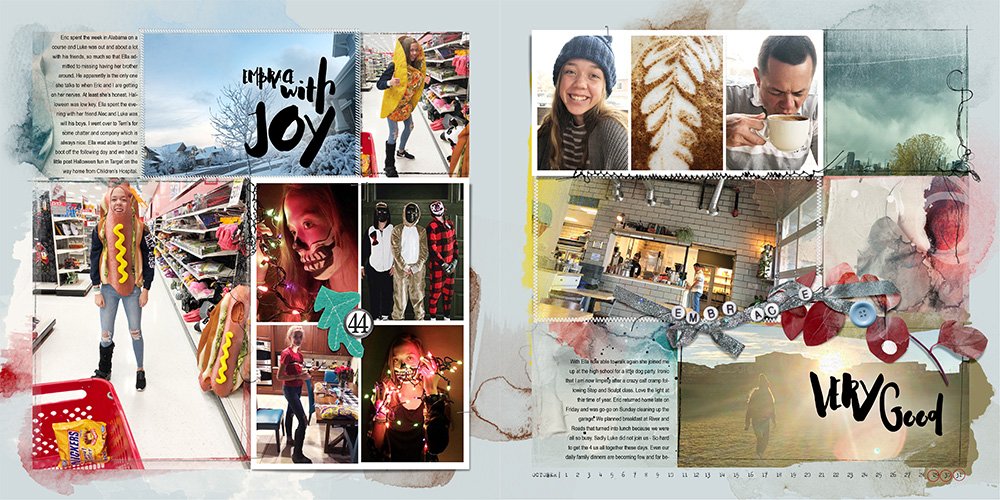 Weeks 41-44 | Anna
October Observations
One step in front of the other.
I have learned to keep it simple and not make it harder than it needs to be.
Daily photos, a little art and few words are what makes it work for me.
It's a matter of commitment and putting one foot in front of another, one step at a time.
Discover what you like and do it again.
I have a blueprint that I follow for each layout which make this project simple.
I'm not thinking about the process so I can enjoy the photos and focus on pairing them with the words that matter.
I'm definitely a creature of habit.
Find something you like and repeat.
The variation comes in the different ways you can apply the repetition.
FotoInspired becomes habit.
It's just something I do after all these years.
Much like brushing my teeth, walking my dogs or heading to the gym.
It's not something I think or worry about too much anymore because it's a priority I always find time for.
And because I fell behind 18 months, I know what the other side looks like.
Celebrating the little and big moments through artistry just brings me so much joy.
What do you love most about FotoInspired?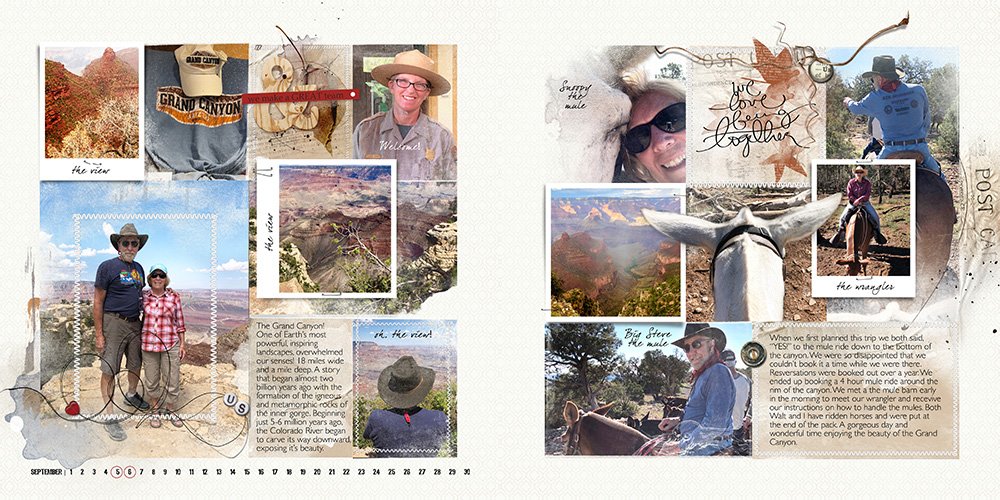 FotoInspired September| Miki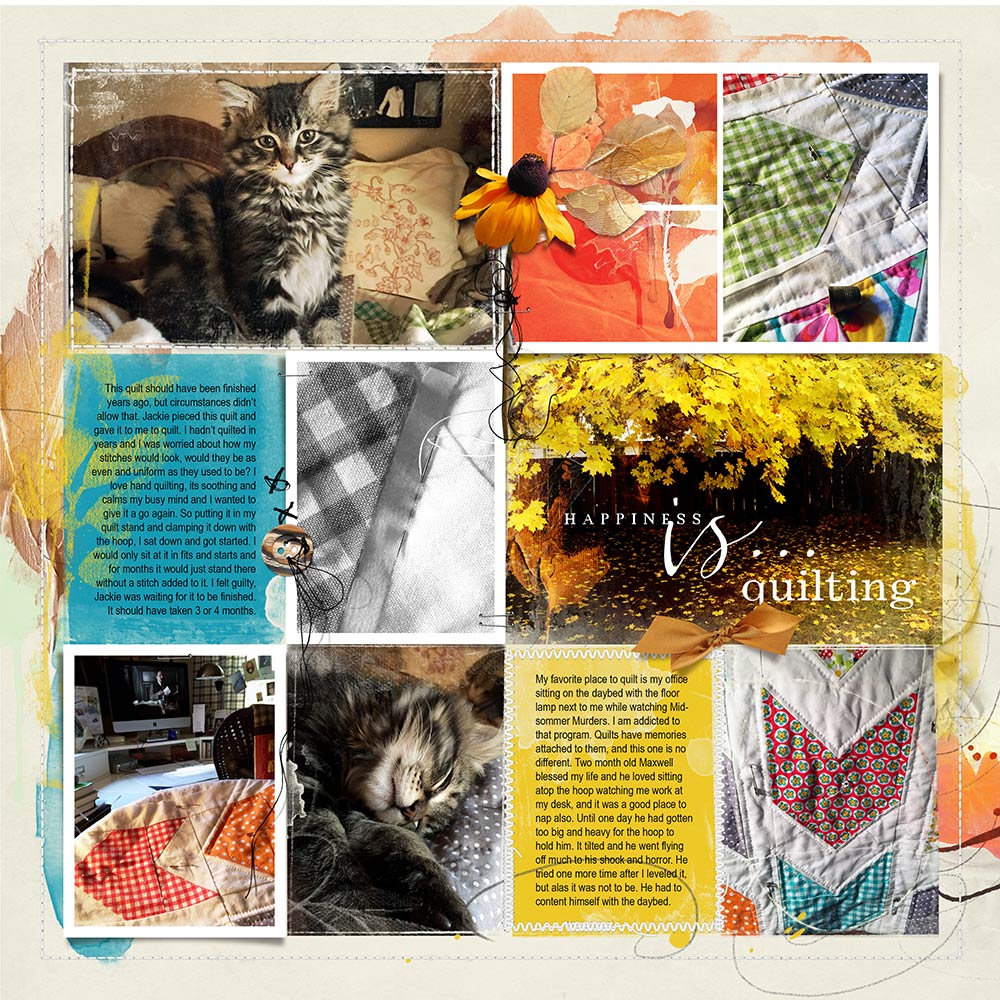 Happiness Is | Barbara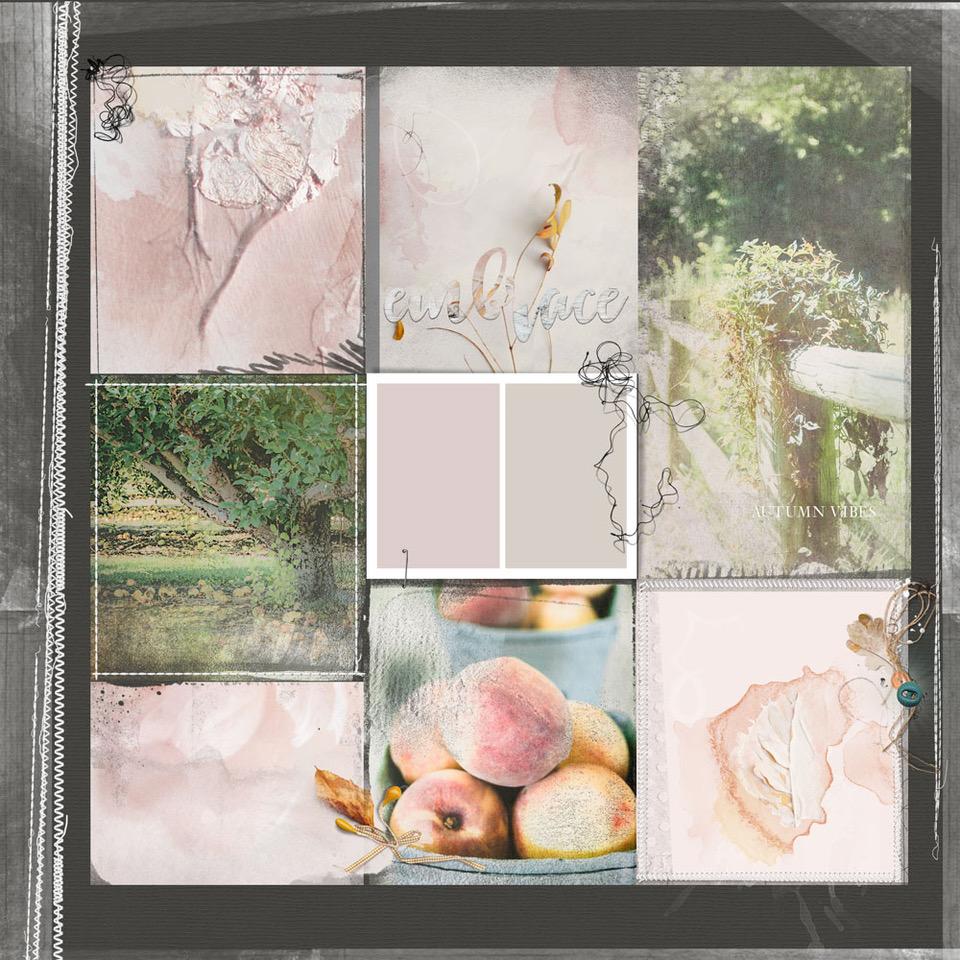 End of Summer | Beverly