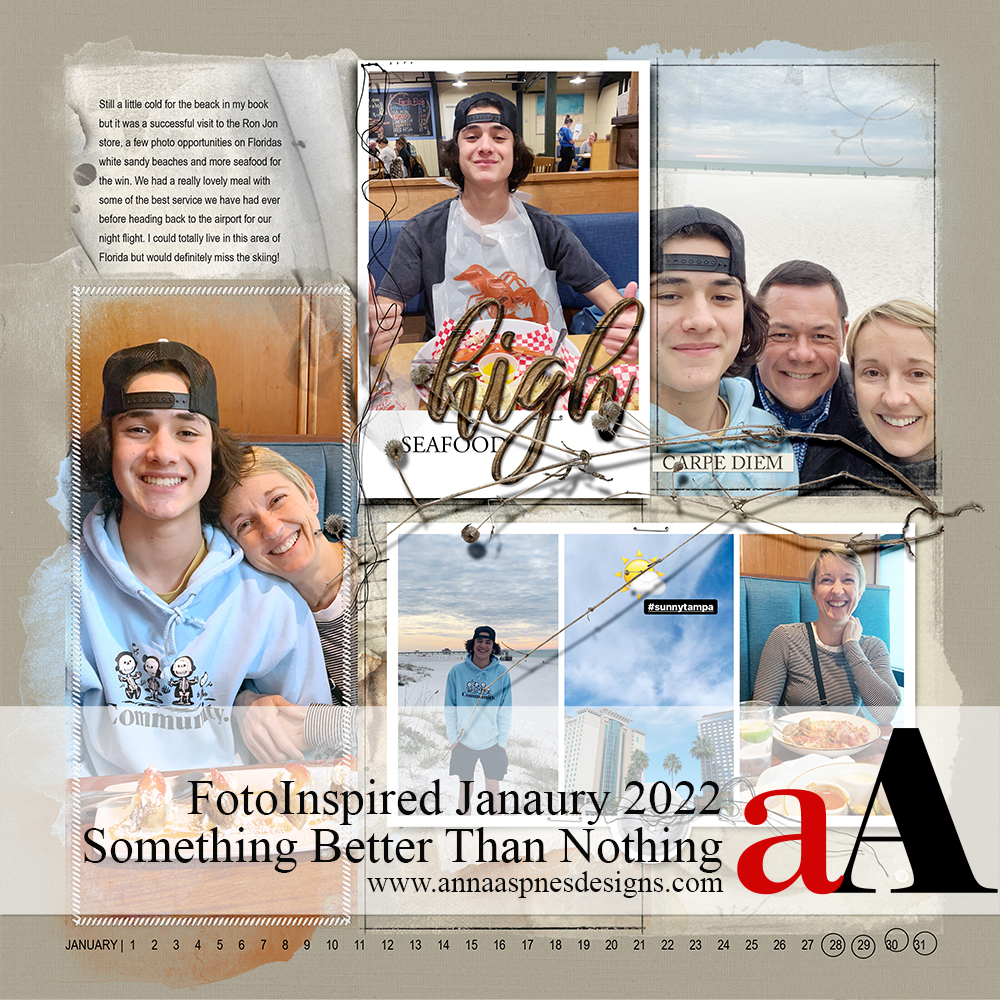 Today, I'm sharing my FotoInspired January 2022.
FotoInspired January 2022
New to FotoInspired?
Join the dedicated FotoInspired community on Facebook.
The FotoInspired Stats
A total of 3 double-page spreads.
Ella Back to College
January Skiing + Ella's Food Photos
Luke's LAX Prospect Camp in Florida
Here are my layouts PLUS some thoughts on something being better than nothing.
Watch the deconstructs of some of these layouts HERE for a limited time.
January 2022
Week 1 | Ella Back To College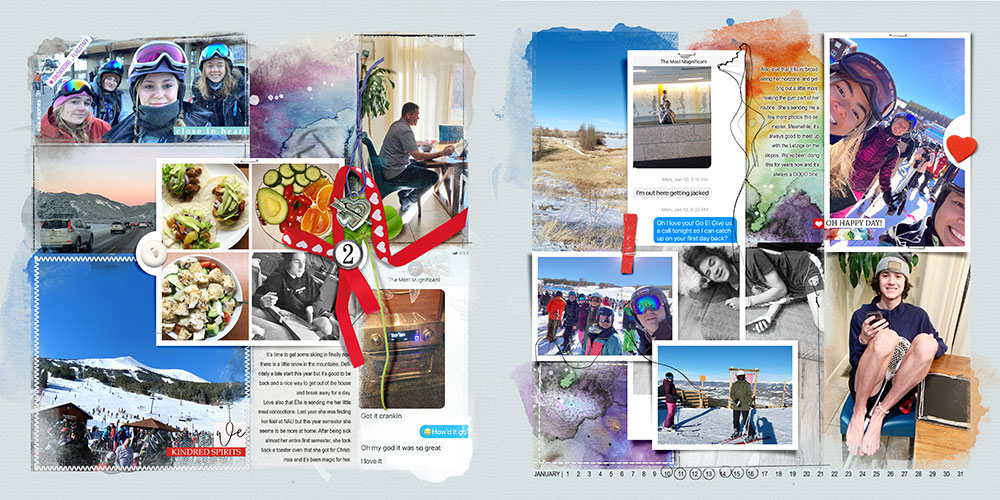 Week 2 | January Skiing + Ella's Food Photos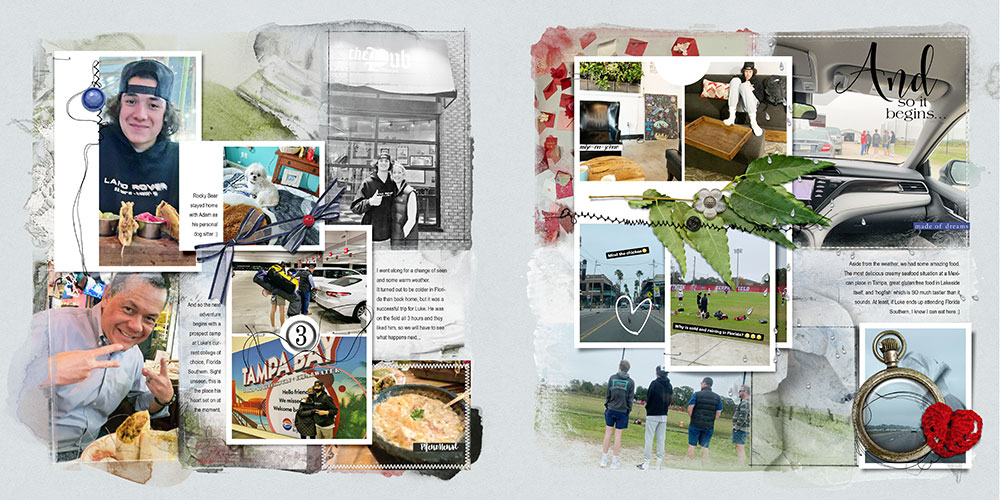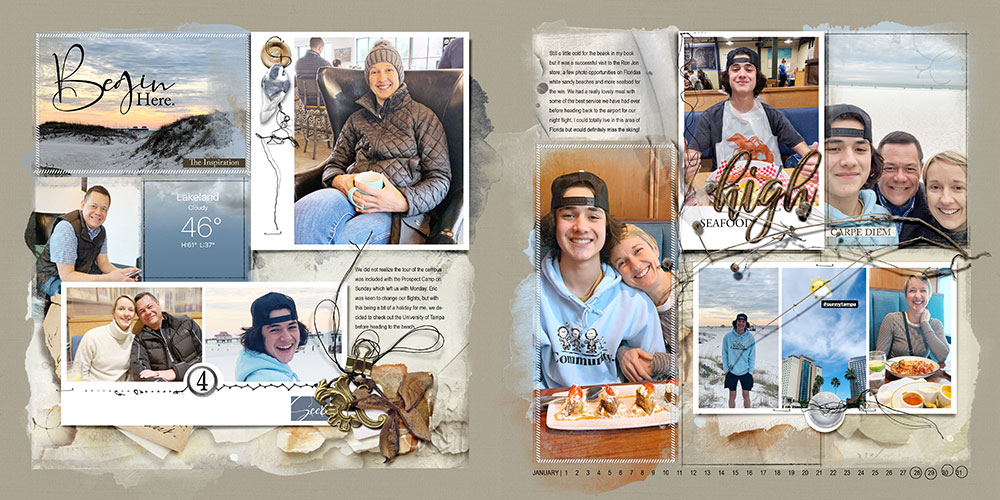 Weeks 3 & 4 | LAX Prospect Camp in Florida
Something is Better Than Nothing
This is not a bad approach for any and all of your memory keeping.
I honestly thought twice about doing a FotoInspired project this year.
Ella is gone and Luke is barely here these days between school, his job, social life and Lacrosse.
I don't take nearly as many photos as I used to, although that is what I thought…
I was completely shocked to discover that I had enough photo for 4 double-pages this month.
It just goes to show just how wrong we can be in our estimations, and expectations for that matter.
Your FotoInspired project does NOT have to be perfect.
It can really encompass anything you want it to be, whether it's one, two, four pages, or even more. 
You are likely to surprise yourself at the number of photos or images you have.
And one page is definitely better than no pages at all.
The truth is something is ALWAYS better than nothing. 
Try this:
Take photos intuitively and when you are inspired to do so.
There is NO need to force the photography.
Just a few meaningful memories can be equally, and sometimes more impactful, then capturing it all.
I'm so glad I moved into this year with this project again because these layouts make my heart smile.
See also: