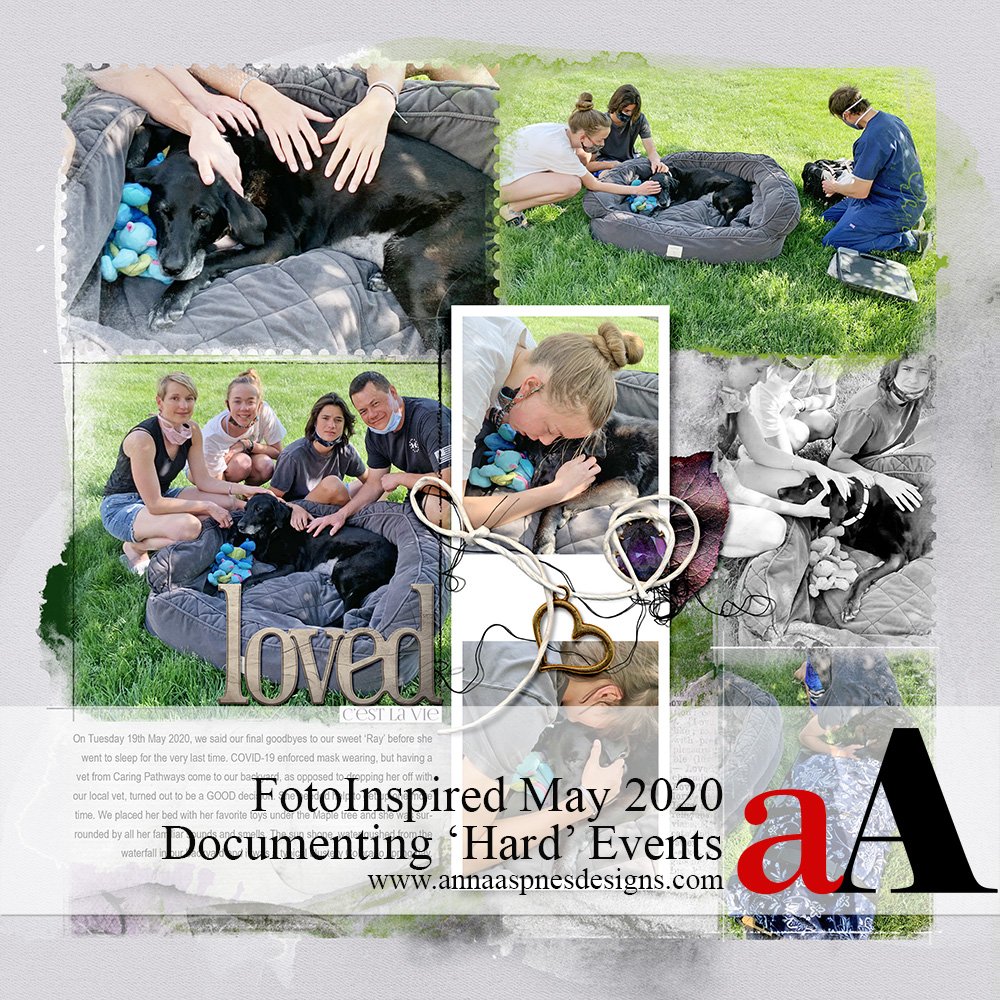 Today, I'm sharing my FotoInspired May 2020.
New to FotoInspired?
Join the dedicated FotoInspired community on Facebook.
The FotoInspired Stats
A total of 6 double-page spreads for the month of April 2020.
There are 4 for each week and then 2 event pages.
The 2 event pages are dedicated to our last 24 hours and the final passing of our very sweet rescue Lab.
We lost her very suddenly this month – It has been hard and very sad as she was one of our tribe.
The types of photos we take translate to what we want to remember.
I took a lot of photos in her last 24 hours, and some of events that others might seem too morbid.
Taking photos helped me cope with the situation and allowed me to capture some of the things I wanted to remember.
Photos and memory keeping help me process and get through these hard events.
Here are my layouts plus some thoughts on sharing 'hard things' in your FotoInspired pages.
May 2020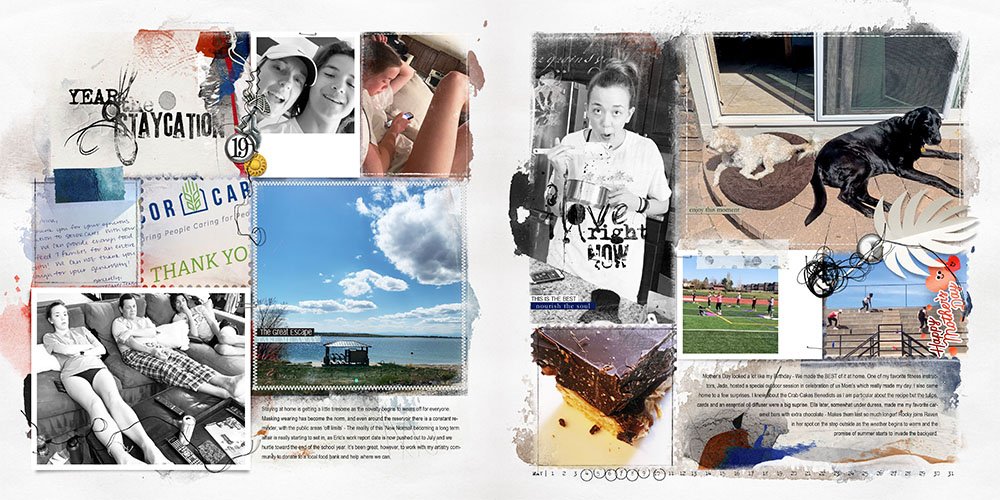 2020 | Weeks 19

2020 | Weeks 20

2020 | Weeks 21 

2020 | Week 21 (Ravens Last Day)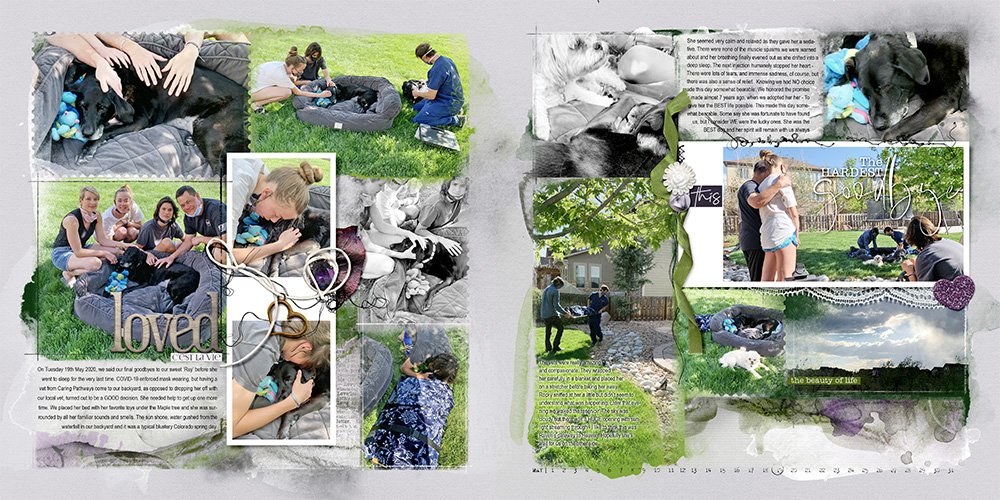 2020 | Week 21 (Saying Goodbye)

2020 | Week 22
Documenting 'Hard' Events
Life is not all sunshine and rainbows.
We are all subject to the good, bad and downright ugly, 
There appears to be an ebb and flow to this life we live, which happens without any kind of rhyme nor reason.
Life does not stop in the face of a global pandemic.
To talk ONLY about the good parts of our lives is only HALF the story.
How does this effect your FotoInspired pages?
The stories you tell in your FotoInspired layouts is personal to you.
Documentation will be specific to your interests, memory keeping goals and life in general.
It's easy to tell the 'happy' stories, but 'challenging' stories not so much.
How much you choose to share is totally up to you.
Why share the hard stuff?
Journaling is proven to help you process and heal from hard life events.
Documentation of the challenging times provides a lens through which you can develop more gratitude in your life
Provides balance and perspective to your FotoInspired documentation.
May serve to connect you and your hardships with family members and future generations.
Different ways to capture hard stories
Let the photos tell the story.
Don't overthink the process of sharing big or hard stories.
Type as though you are telling a friend (and edit as needed after you've written the 'rough draft'.)
Don't feel the need to share every detail.
Document only what is most important to you.
Consider how you want to remember?
Summary
Include hard stories in your FotoInpired layouts.
These might become the most treasured of your pages.
Share only what you are comfortable with.
The process may help you learn and grow as a Human.
Document a BALANCED picture of your life.