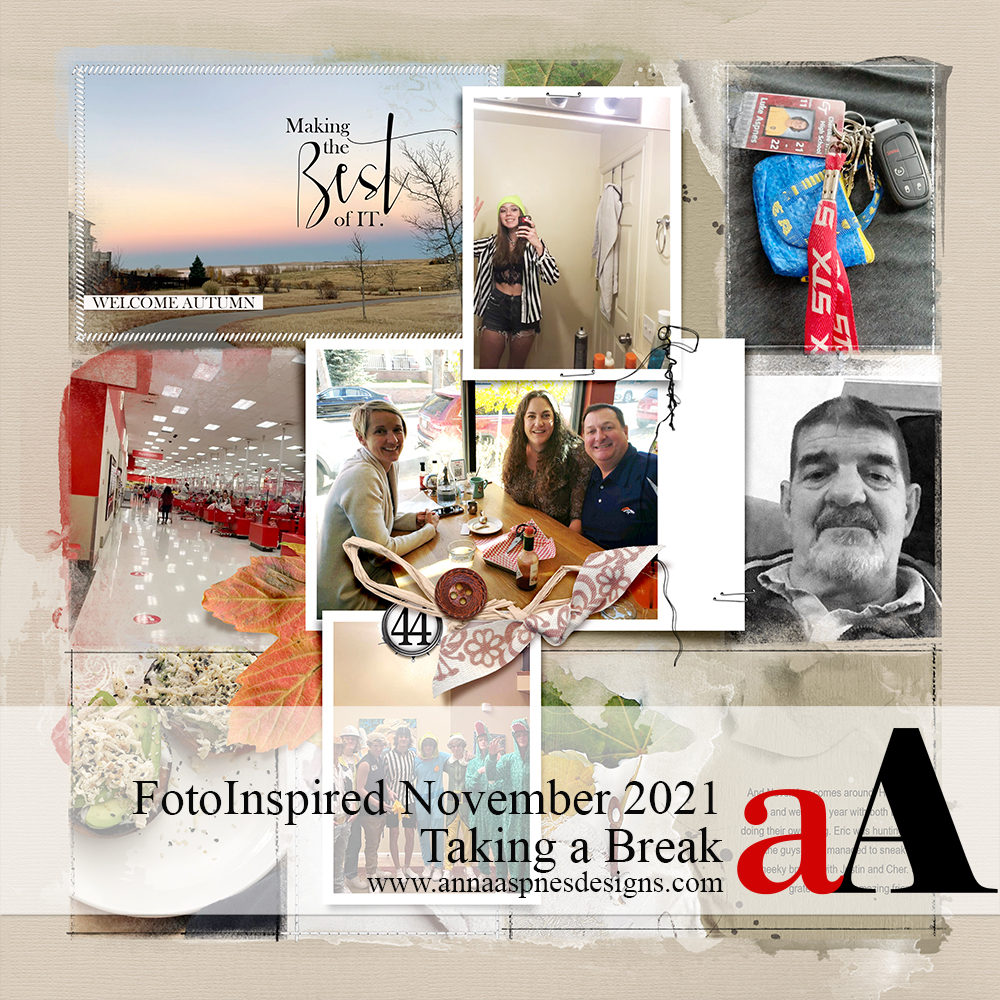 Today, I'm sharing my FotoInspired November 2021.
FotoInspired November 2021
New to FotoInspired?
Join the dedicated FotoInspired community on Facebook.
The FotoInspired Stats
A total of 2 double-page spreads.
Here are my layouts PLUS some thoughts on taking a break from your FotoInspired layouts .
November 2021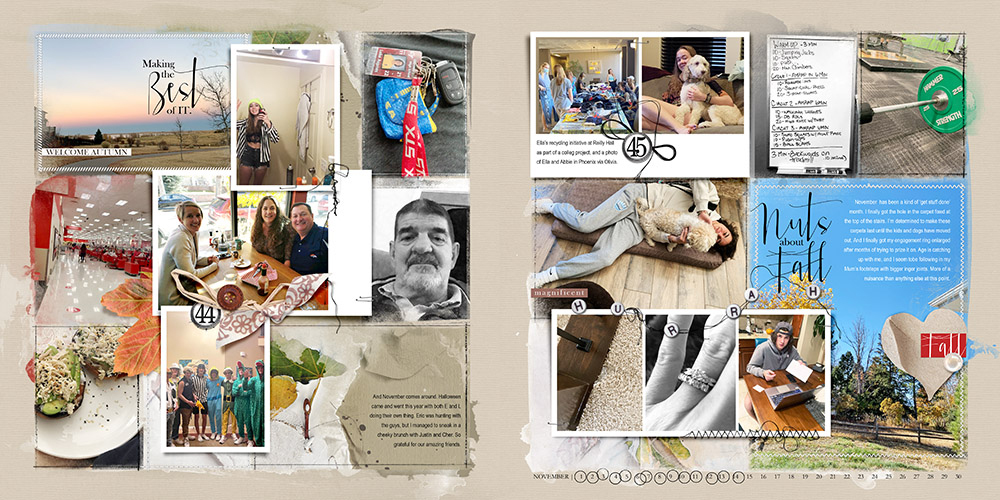 Week 44 and 45 | November Memories (1)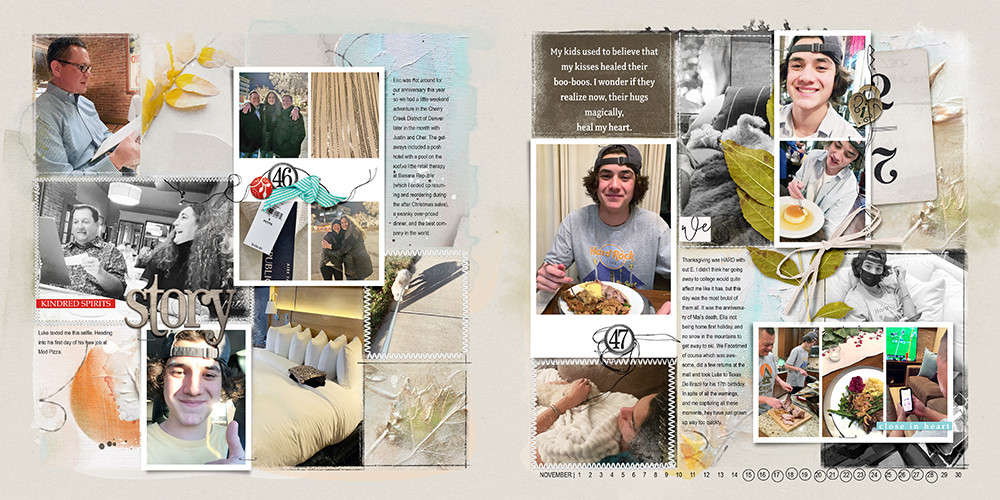 Week 46 and 47 | Thanksgiving, Luke's Birthday
Taking a Break
It's OK to stop creating pages for a while.
These everyday documentation projects are ONGOING.
This means that there is NO END or 'tidy' point at which you might feel able to stop.
Sometimes BOREDOM can set in, or it might just be a matter of PREOCCUPATION elsewhere.
Whatever your inclination, I want to NORMALIZE taking a break from these projects.
The 'Ebb and Flow' of Creating
There will be times when you are INSPIRED to create and you can just ENJOY the process.
When your photo-taking begins to LAG, and you are just not FEELING the project, this is a good INDICATION to make a change.
Notice that I did NOT suggest abandoning your FotoInspired pages.
Redirecting your energy and enjoying a little REST can go a LONG way to getting back to your pages with RENEWED perspective.
When you REVISIT your project after taking a break you will be REMINDED why you started it in the first place and might just feel the SPARK to getting going again.
An Annual Hiatus from FotoInspired
Typically, I NATURALLY 'fall of the wagon' in my FotoInspired project.
Life gets full when the Holidays arrive and I'm MORE interested in working on my End of Year Project.
I'm OK with letting it slide for a few months, with the KNOWING I will catch up.
Funnily enough, I tend to take FEWER photos during this 'distracted' time, which helps to make the magic happen in the New Year.
See also