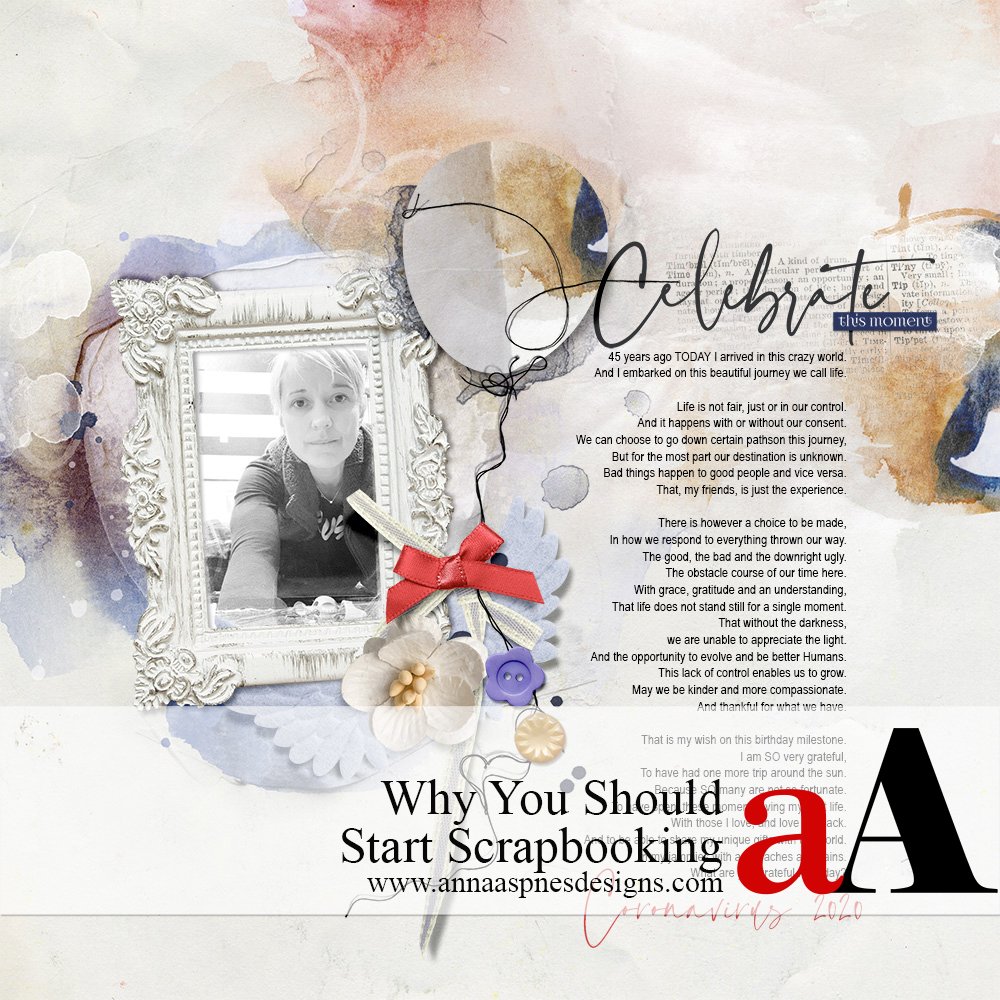 Today I'm sharing guidance and inspiration as to Why you should start scrapbooking
Why You Should Start Scrapbooking
Introduction to Scrapbooking
Scrapbooking is a creative approach to documenting your stories and memories.
The idea is to place elements such as photos, memorabilia, journaling, and embellishments on blank pages in a pleasing arrangement to preserve life experiences.
Traditionally, this is achieved using scissors and glue to cut and paste images to pages in a book or album with a tactile collage-style approach.
The modern era of technology provides the opportunity for digital scrapbooking which uses photo-editing software programs on your computer, or apps on your smart phone devices, to create photo artistry or digital composites with blended images.

History of Scrapbooking
Scrapbooking as a hobby has been around since the 15th and 16th centuries.
Scrapbooking originated in England and has spread to other parts of the world over the centuries.
Historically, scrapbooks did not include photos as the concept of 'photography' did not officially exist until 1839.
Scrapbooks until this time were either theme-based celebrating a particular event or occasion, or used to organize collections of poems, handwritten letters, silhouettes, pressed flowers, puzzles, feathers, tickets, playbills, drawings, recipes and 'cut-outs' from newspapers and magazines.
Most of the early scrapbooks are of historical value, with reflection on personal experiences during great historical occurrences, such as the 2 World Wars and the early industrial age.
In 1825, the first scrapbook publication provided guidance on how to use pictures and newspaper clippings to fill a blank book.
The following year John Poole published the Manuscript Gleanings and Literary Scrap Book, filled with printed poems and engravings, offering instruction on how to collect and use 'scraps' introduced the art of scrapbooking to middle-class Americans.
Thomas Jefferson was among the first most famous American scrapbookers who created albums filled with newspaper clippings of his presidency for future reference.
In the 1980s, scrapbooking as we know it today gained in popularity among the Mormon community in Utah, and Marielen W. Christensen, author of 'Keeping Memories Alive,' is the woman credited with modernizing scrapbooking
The hobby of scrapbooking quickly spread to anyone with a camera looking for a creative way to preserve family memories for the future generations.
Scrapbooking grew to its highest popularity from 2001 to 2005, boasting a $2.5 billion industry with over 1,600 companies creating archival scrapbooking products.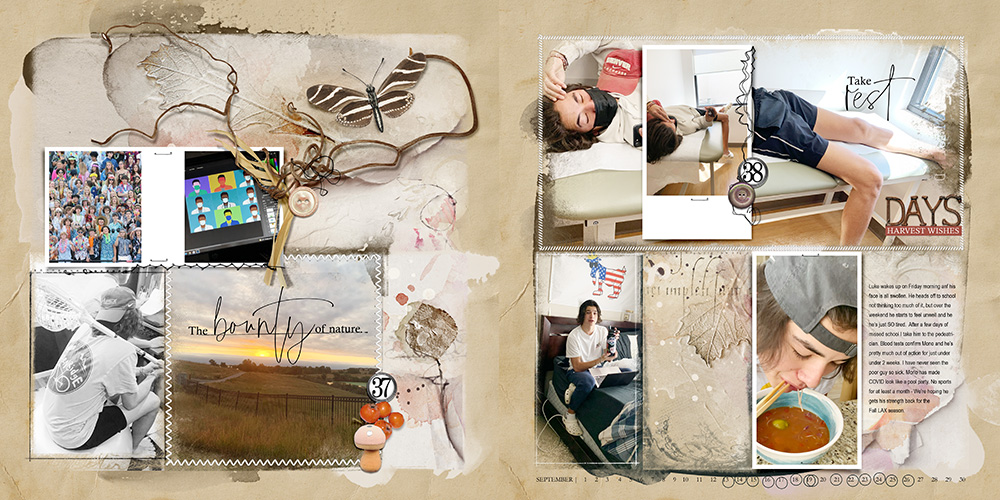 Modern Day Scrapbooking
Scrapbooking today has become a more sophisticated fusion of photos, art and words with a variety of applications.
1. Keep Memories
Scrapbooks are a physical place to keep your memories.
Scrapbooking is still about keeping memories and preserving all the special mementos that we gather during our lifetime.
Sentimental souls who like to collect moments through photos and mementos are known as Memory Keepers or Story Tellers.
We tend to collect the things that are important to us and preserve them, so that we can remember and relive them in years to come.
You may want to document a special occasion, such as a birthday or wedding; an event such as a vacation or daytime adventure; or capture the every-day moments of living your life.
People have bonded and found commonality through the sharing of stories since the beginning of time, and scrapbooks are a great way for the generations of the modern-day family to gather and connect.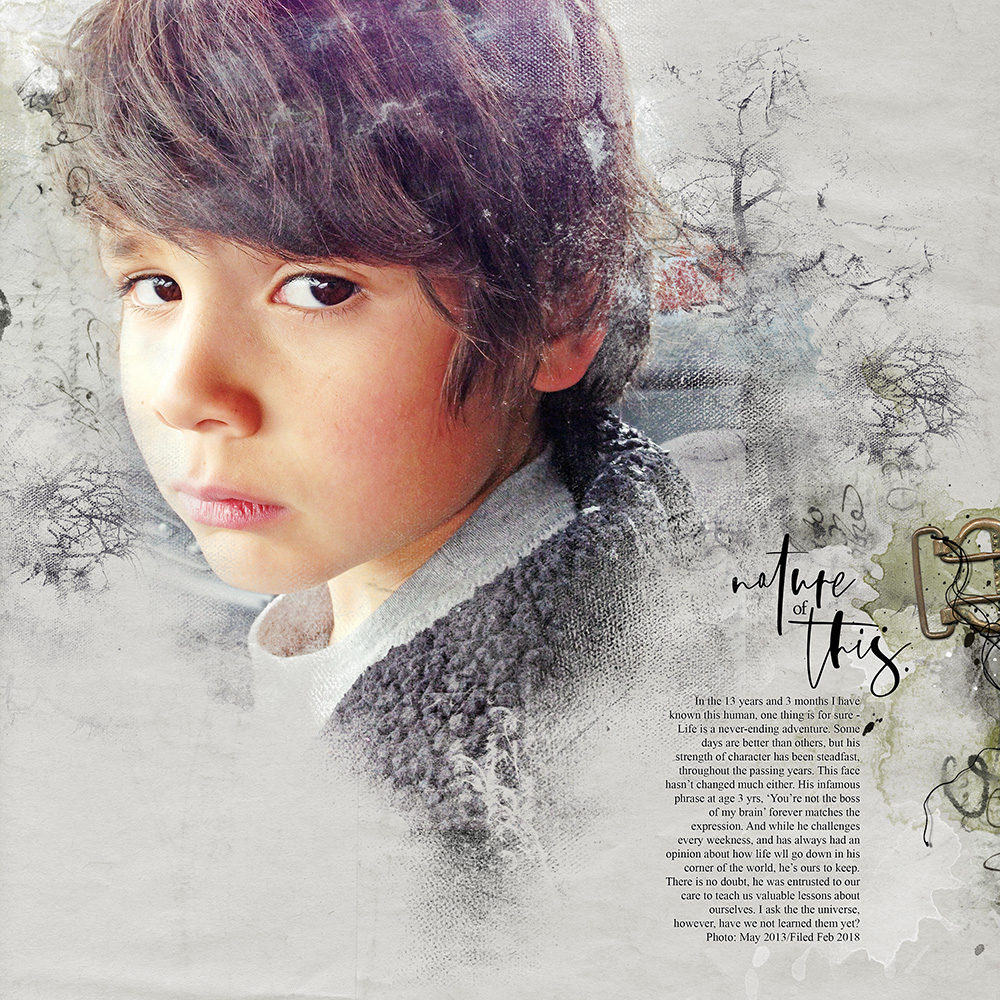 2. Preserve Memorabilia
Scrapbooks are a great way to store, organize and share collections.
A collection is the accumulation of 2 or more objects that are important to you.
These often have a common theme or intention, such as a series of photos, tickets, flyers and cards from the same event or a collection of recipes, postcards, or favorite motifs.
Binders, albums and books with blank pages are a great place to store flat elements, but even dimensional objects in your collections can be scanned or photographed and included in your memory keeping endeavors.
Scrapbooks also offer the opportunity for better storage and presentation of your collected memorabilia.
For example, a box of childhood artwork can be archivally showcased in a printed photobook to the originals can be safely stored or paired down; larger collections such as family heirlooms can be photographed and presented together in a themed scrapbook album.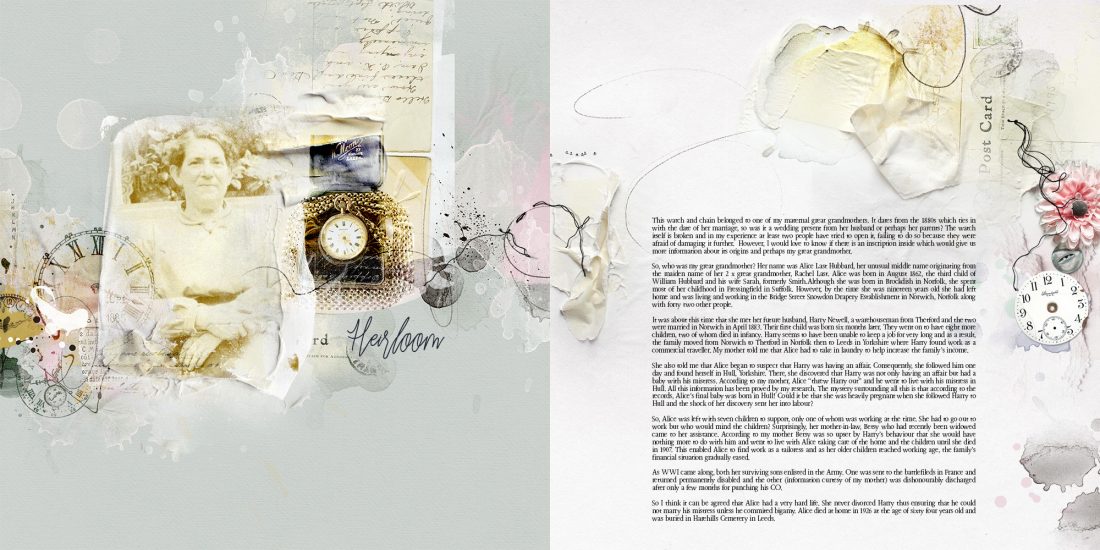 3. Art Journaling
 Scrapbooks have become an extension of writing in journals.
Journaling is the practice of writing about your life and the gateway to understanding the emotions around those experiences.
Writing about positive experience elevates your mood and enables you to look back on the good times in years to come with a glowing nostalgia, but documenting the struggles also allows you to work through these events, find solutions and paths forward.
Supporting your words with art and photos in an art journaling approach can enhance the expression of your emotions and offer a more visual approach to processing life's events.
Scrapbooks with your journaling, photos and creative expression through the addition or art elements is a great tool for managing your mental health and personal development.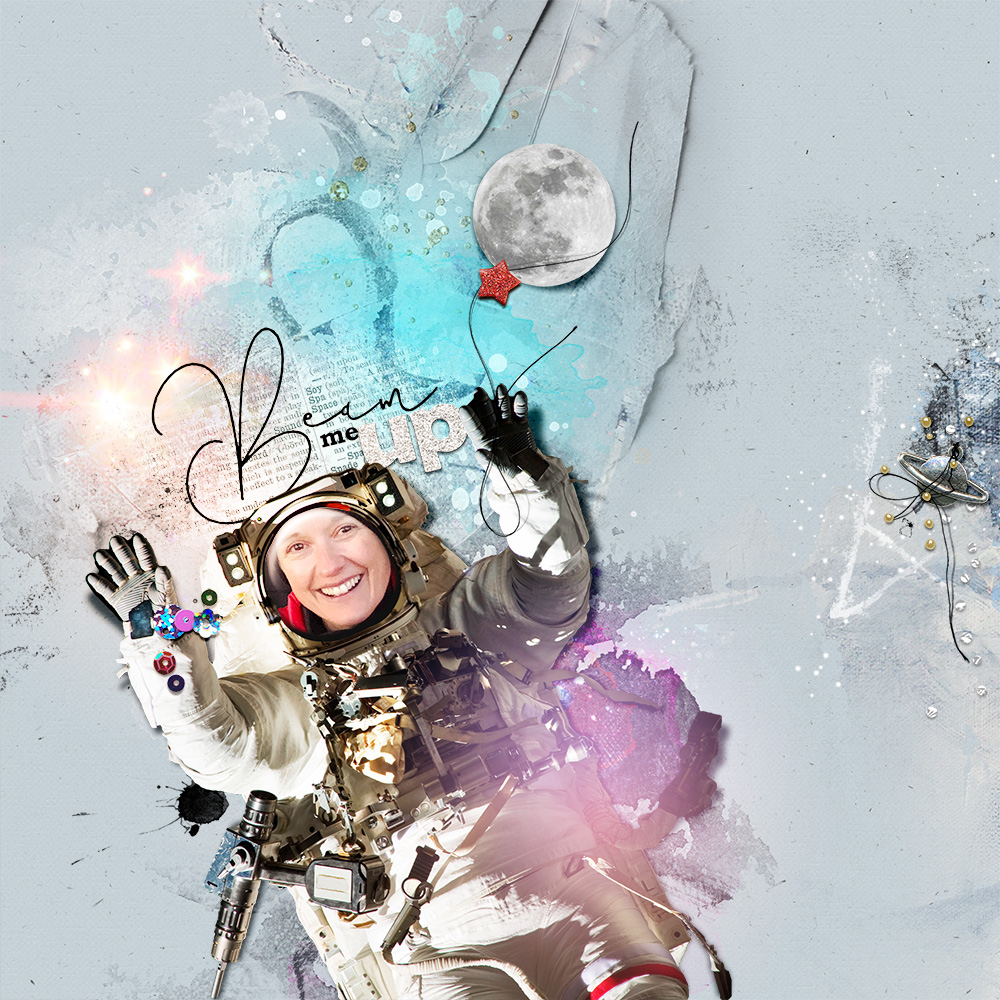 4. Family Legacies
Scrapbooks are a great way to tell your story and leave your mark on this world.
The act of journaling as memory keeper affords the opportunity to tell your own story as a memoir of sorts.
This can be done by creating pages throughout the year 'as life happens' or a therapeutic 'looking back on your life' retirement project.
You can also share the people and lives of those that came before you so that future generations will know who they were and how they lived.
Scrapbooking lends itself very well to combining your ancestry research with your journaling abilities to create heritage projects sharing these photos and stories.
There can be a lot of comfort and connection found in the similarities found in the evolution of generations as well as noting all the difference between then and now.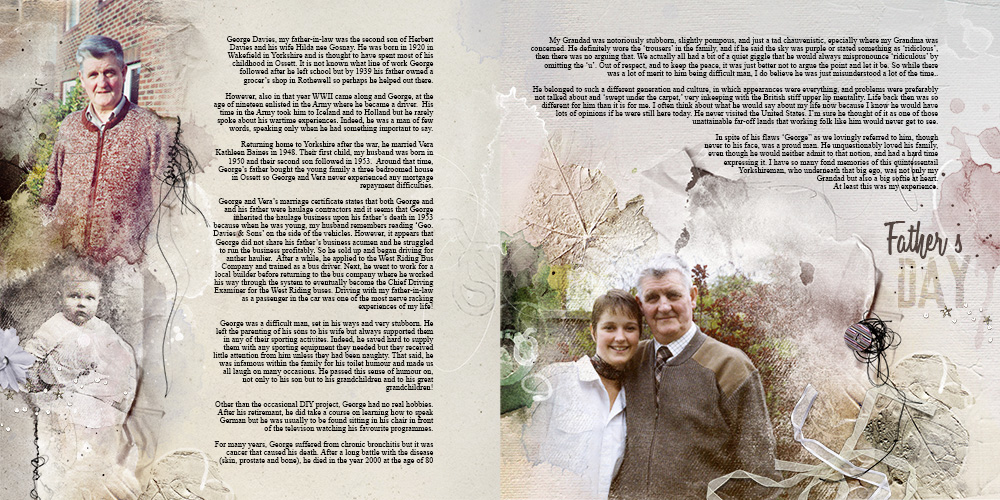 5. Express Creativity
Scrapbooks are a wonderful way to express your creativity in meaningful crafting.
Embellishing your photos and words with art supplies can be the most enjoyable part of creating scrapbook projects and albums.
It can be a creative outlet regardless of whether you prefer the tactile approach of cutting elements and adhering with glue or having a more virtual experience by creating your layouts using a digital platform, with the option of printing to yield the same physical result.
Creativity is afforded to us all and can simply be accessed through a mode of having fun and engaging in a bit more play.
We all need a little more play in our adult lives.
Summary
Scrapbooking can make your life better in so many ways.
Engage in a new hobby that flexes your creative muscles to yield lasting keepsakes.
Take the opportunity to share your photos and memorabilia in beautiful, organized book projects.
Reminisce and relive the stories of your life by revisiting photos gathering dust in boxes.
Be the storyteller for your family connecting generations past and present.
Stress a little less and find more play in the meaning of your life experiences.
Get Started:
See also:
If you like this Why you should start scrapbooking post, please connect with me in the comments and consider sharing using the social media buttons below.