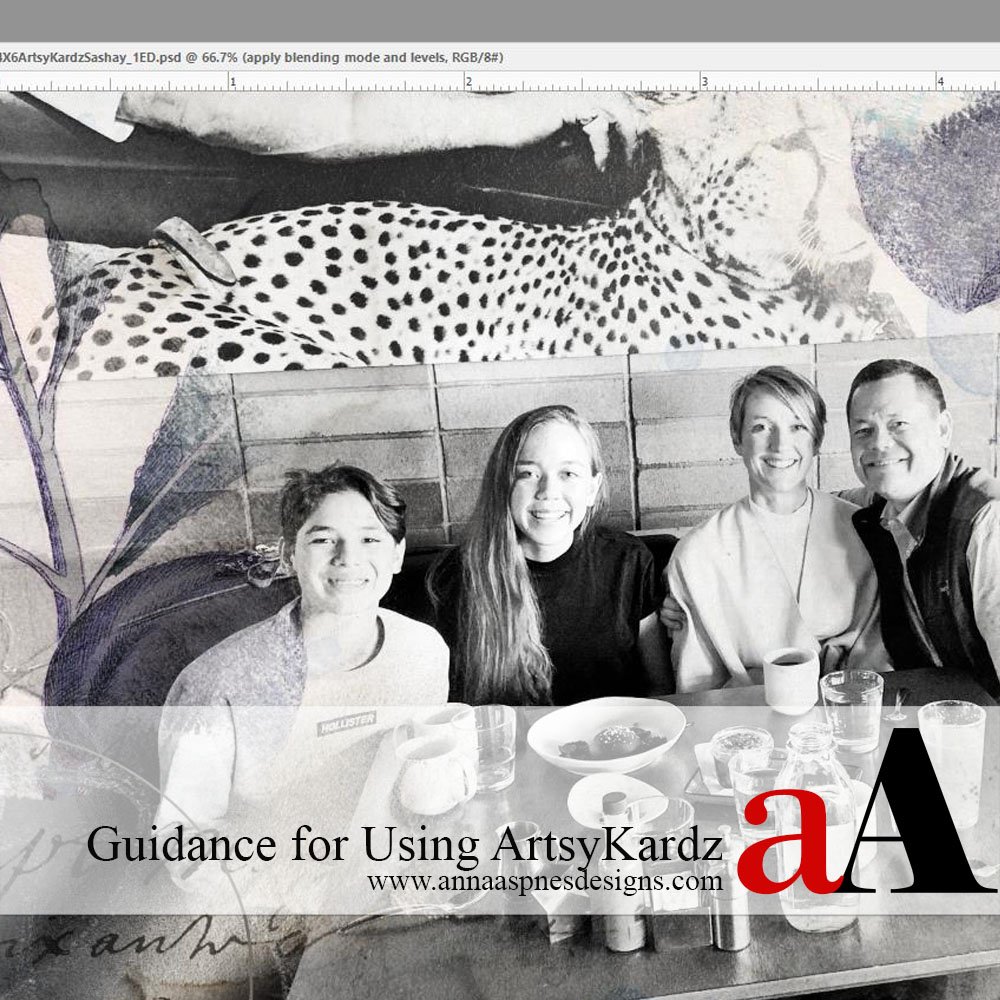 Today, I'm sharing a new video on the aAYouTube Guidance for Using ArtsyKardz.
Guidance for Using ArtsyKardz
Using ArtsyKardz in your digital artistry and crafting.
This video explains and provides guidance on using ArtsyKardz by Anna Aspnes Designs for digital and hybrid scrapbooking, as well as Project Life.
You will learn:
About the 2 different formats of the cards and how you can use them in your crafting.
Modify and manipulate the different layers in the .psd format version of the ArtsyKardz.
Blend a photo using the Blending Modes and/or the Clipping Mask Function.
Incorporation FotoBlendz Clipping Masks with ArtsyKardz.
The session is conducted in Adobe Photoshop, but instruction is also provided for Adobe Photoshop Elements users.

DigitalART Supplies
You may also be interested in:
Post your pages using these video techniques in the AnnaGallery.
And if you liked this post, please support us by sharing it using the social media buttons below.