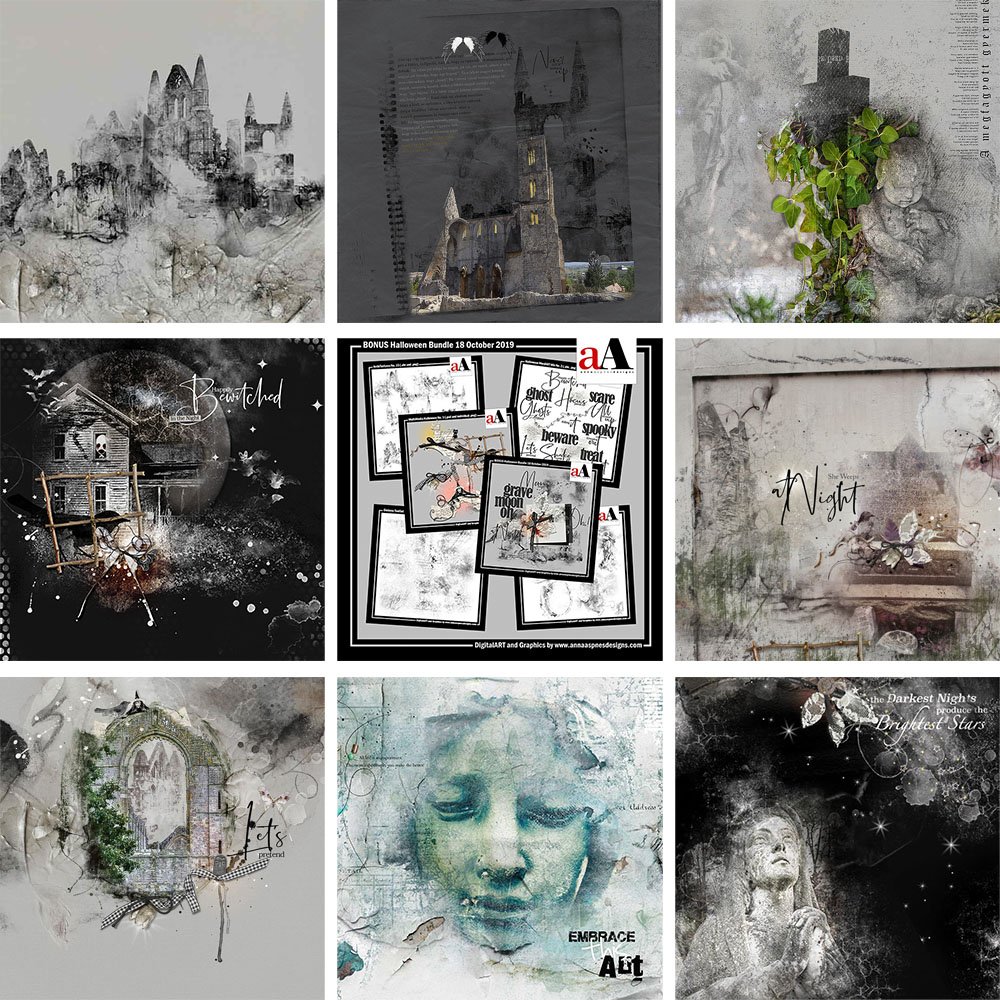 Happy Monday! Today we're sharing Halloween Bundle Inspiration.
This post is intended to give you guidance on using current and New DigitalART, Sales and Specials.
Halloween Bundle Inspiration
Click on the images below to access complete digital design supply lists and process notes.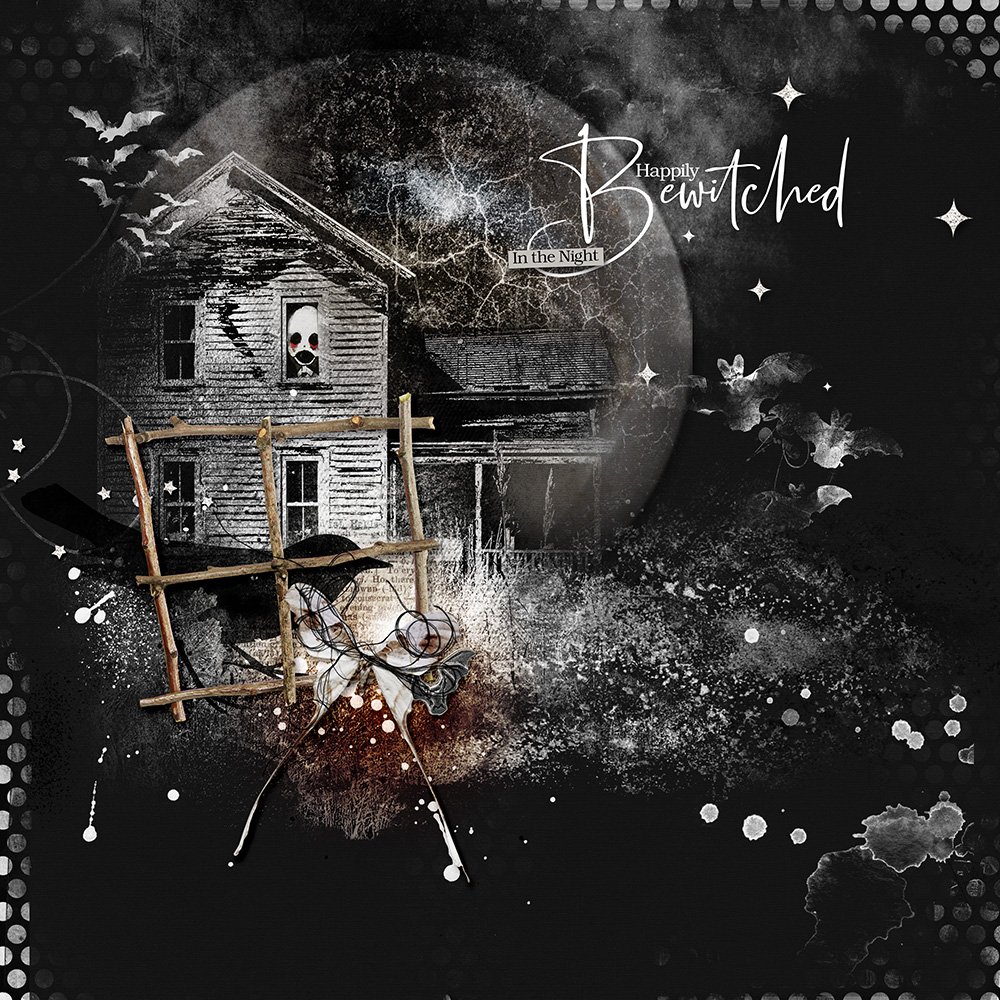 Bewitched| Miki
Use Contrast
Look for opportunities create outstanding contrast in your designs to foster visual interest.
Place light colored elements on a dark background.
Notice how the white brushwork 'pops' against the black background.
I also love how Miki has used the dimension in the MultiMedia Halloween No. 1 elements to draw the eye into her design and create a focal point.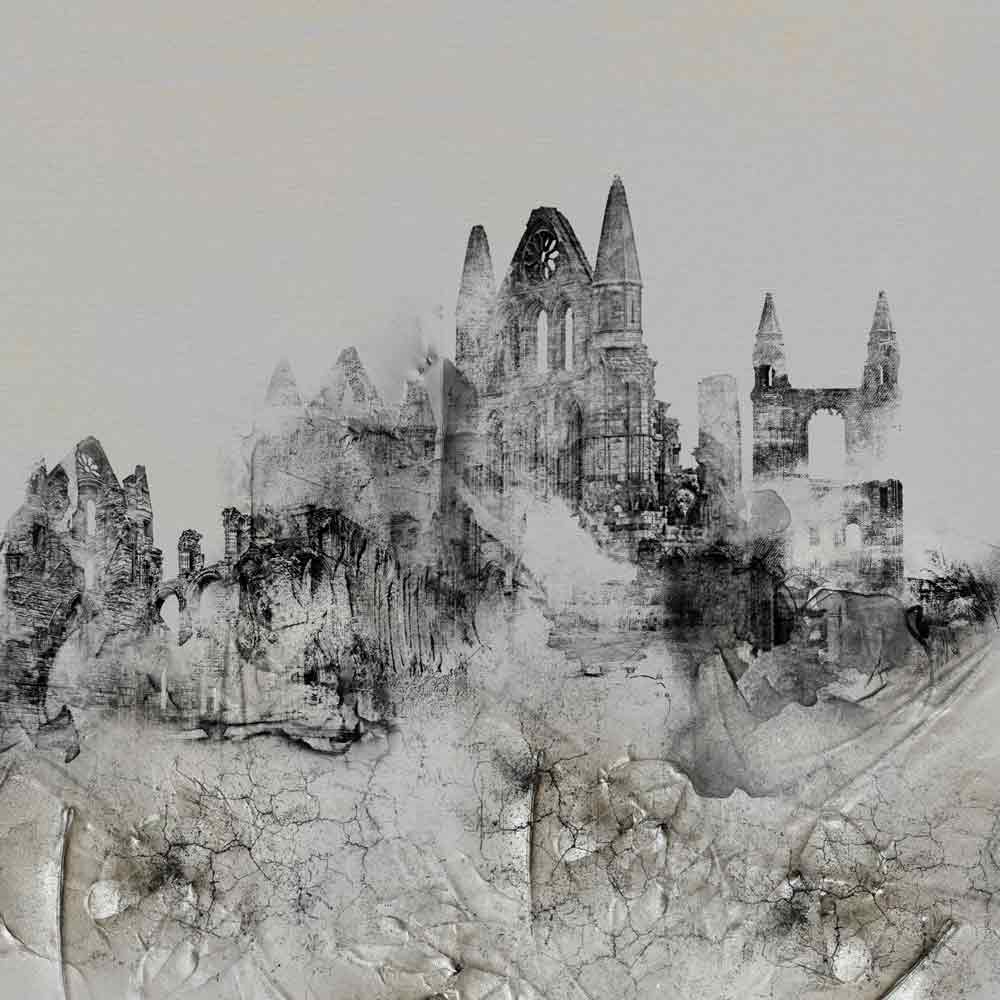 The Church Precinct | Trish
Repetition of Elements
Use the same element multiple times to create emphasis and cohesion.
Notice the repetition of the Distress ToolSet No. 1 to add visual interest.
And the use of multiple buildings to create the focal point in the design.
I also love the addition of the 'gold' Transfers to add a little sparkle.
See also Photoshop Brushes No Photo Layouts.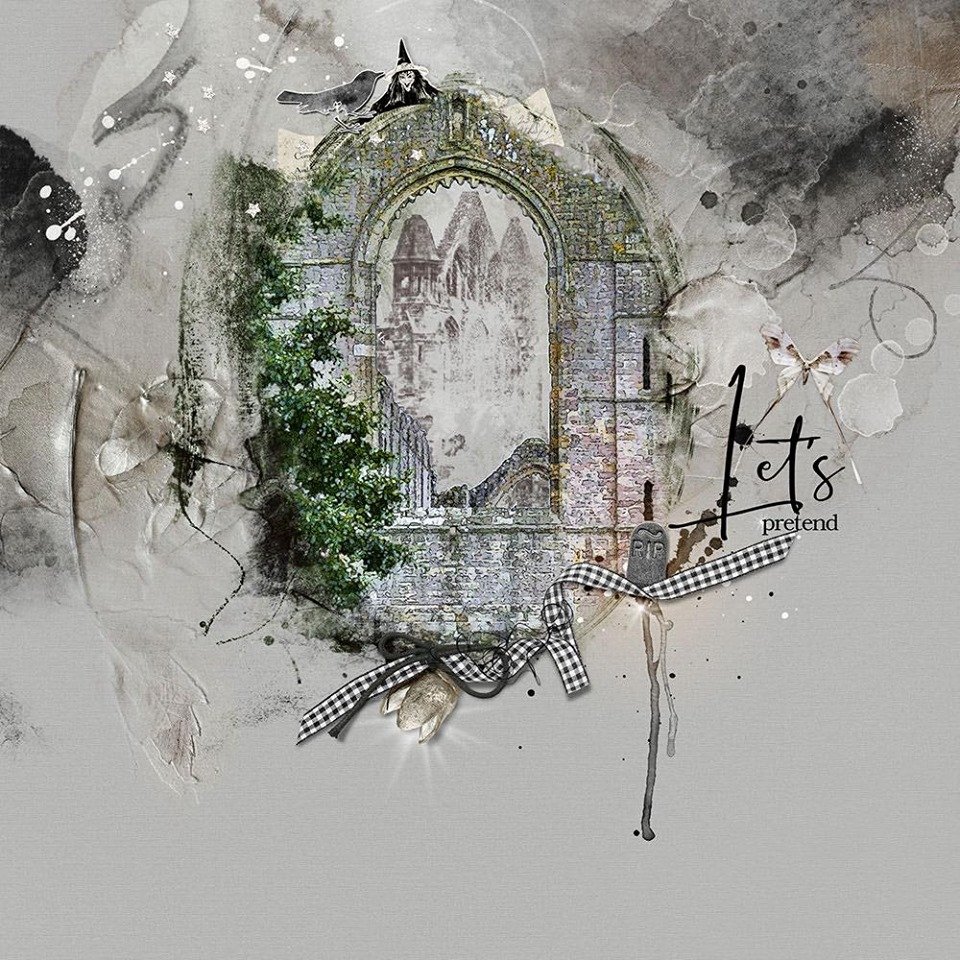 Fountains Abbey | Viv
Frame a Brush
A creative extraction can frame your elements for a unique design approach.
Remove areas of a photo to create a 'window' effect and then place elements within these spaces.
Place elements around the extraction to further support the focal point.
Viv added Halloween elements to set the mood for the layout, but she could have easily removed these layers from the MultiMedia Halloween No. 1 files per preference.
Want More Digital Artistry and Scrapbooking Inspiration?
Find more Halloween Bundle Inspiration in the AnnaGallery, the AnnaTeam Layouts board on Pinterest.
We invite you to post your pages and share your digital scrapbooking and artistry to uplift and inspire.