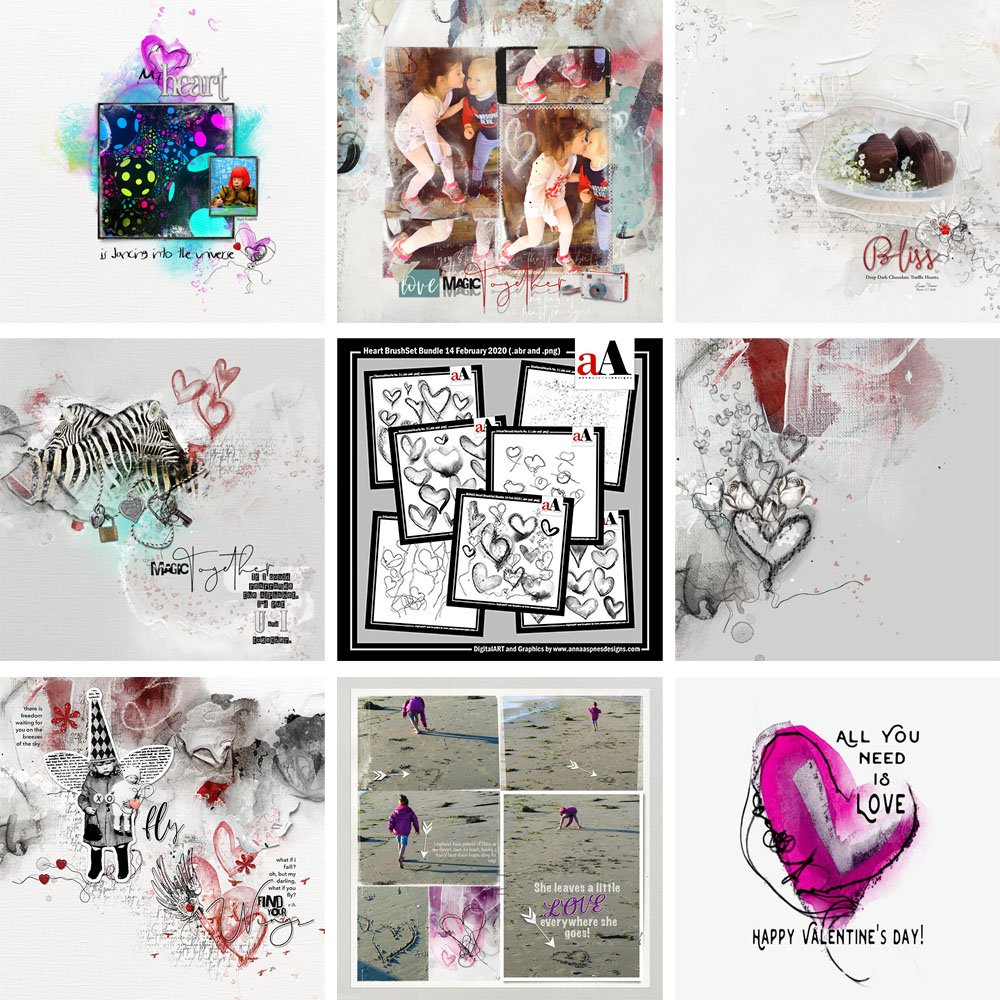 Happy Monday! Today we're sharing Heart BrushSet Bundle Inspiration.
This post is intended to give you guidance on using the latest New DigitalART, Sales and Specials.
Heart BrushSet Bundle Inspiration
Click on the images below to access complete digital design supply lists and process notes.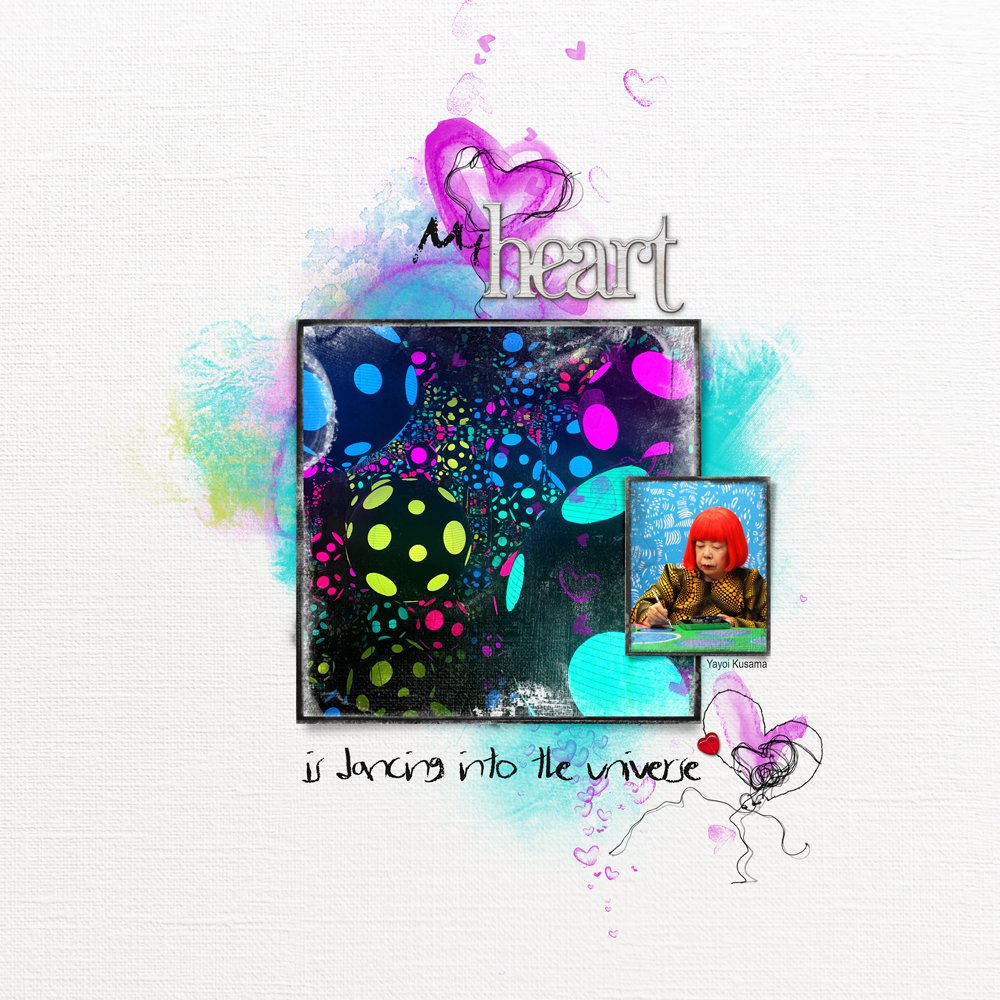 Infinity Exhibition | Marnie
Color Coordinate
Recolor brushes to coordinate with the accent colors in your photos.
Accent photos tend to be the less prevalent bright and bold colors in your layout design.
Recolor the .png file using Edit> Fill or stamp the .abr file in the color of your choice using the Paint Brush Tool.
Create a Visual Triangle to lead the eye around your layout design.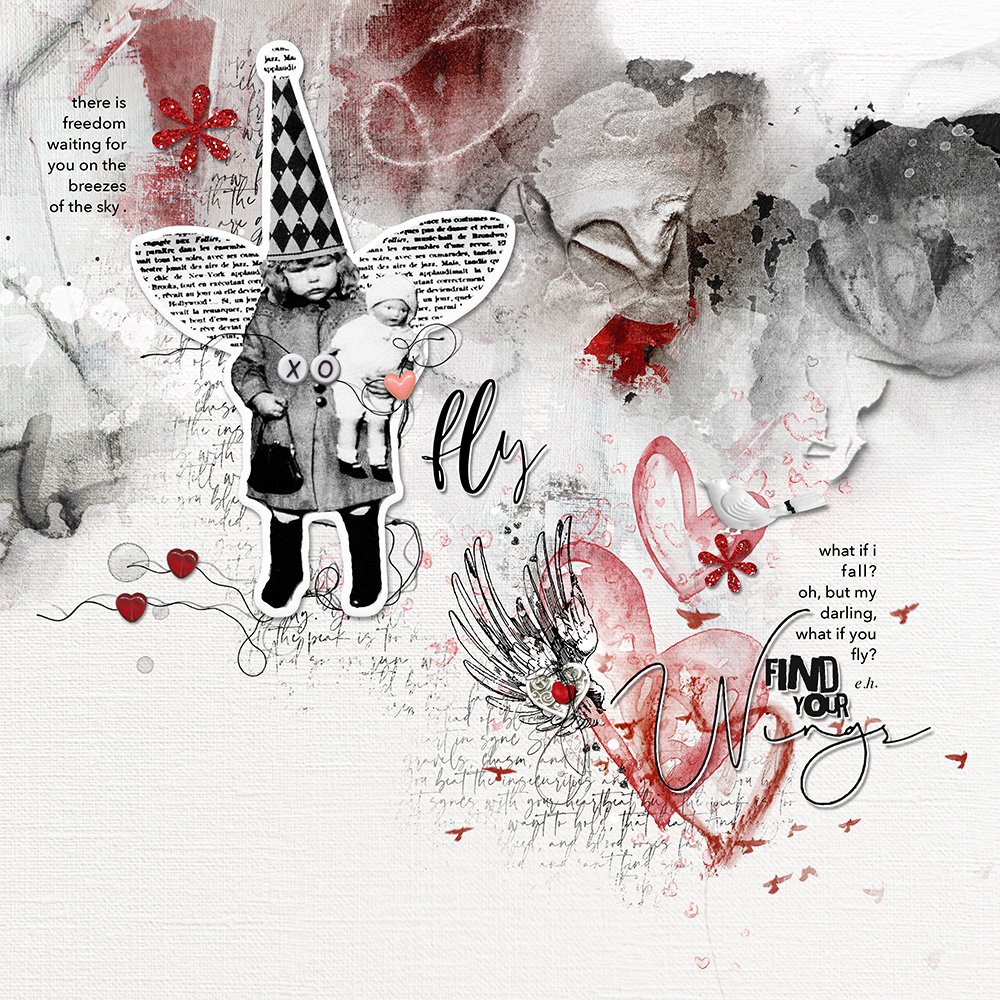 Fly | Miki
Create an Element Cluster
Group multiple brushes and embellishments to create a larger design element.
Overlap and unify a variety of similar brush elements to create EMPHASIS.
Support the brush foundation with dimensional elements.
Add WordART to create a focal point and lead the eye.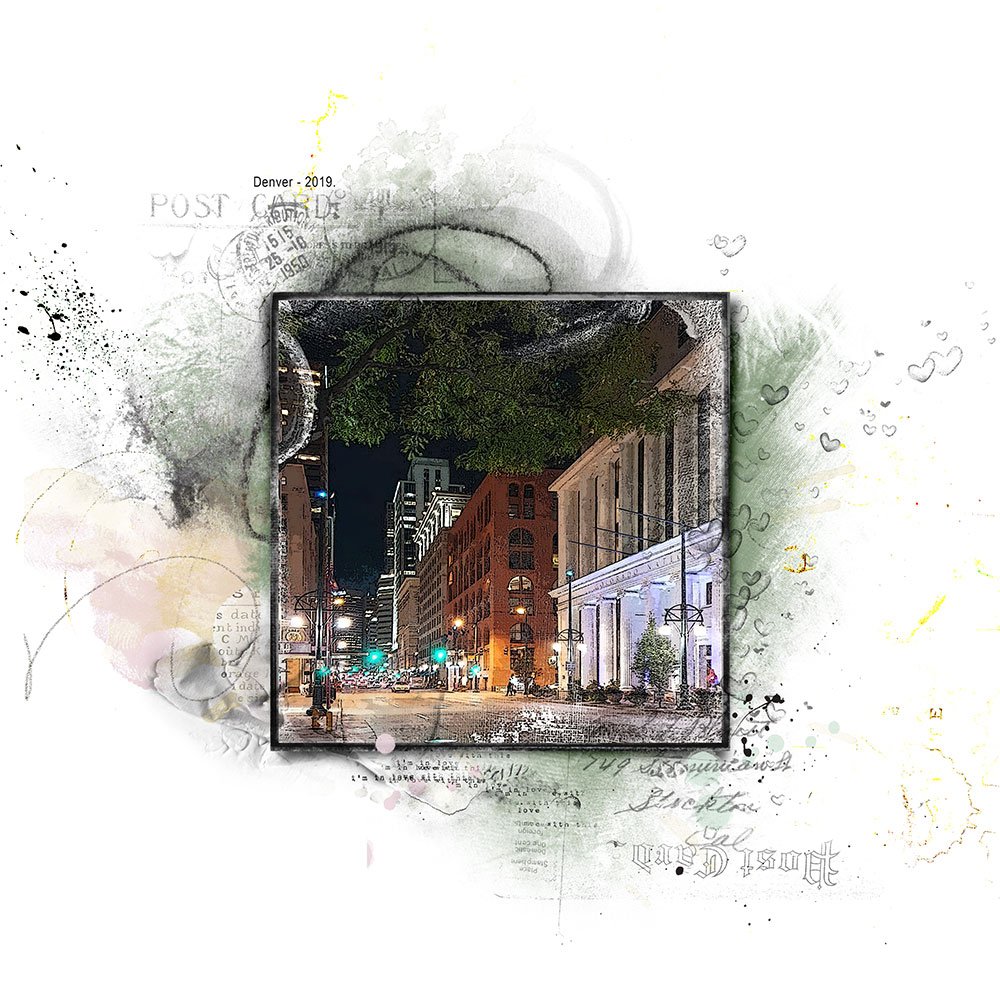 Postcard | Margo
Frame Your Photo
Create a matte for your photo frame using multiple brushes.
Stamp different types of brushes on multiple layers.
Vary the SIZE, Orientation, COLOR and Blending Mode as preferred.
Clip a photo to a Frame in the center of your 'brush' foundation.
See also FREE Basic Brushes.
Want More Digital Artistry and Scrapbooking Inspiration?
Find more Heart BrushSet Bundle Inspiration in the AnnaGallery, the AnnaTeam Layouts board on Pinterest.
We invite you to post your pages and share your digital scrapbooking and artistry to uplift and inspire.