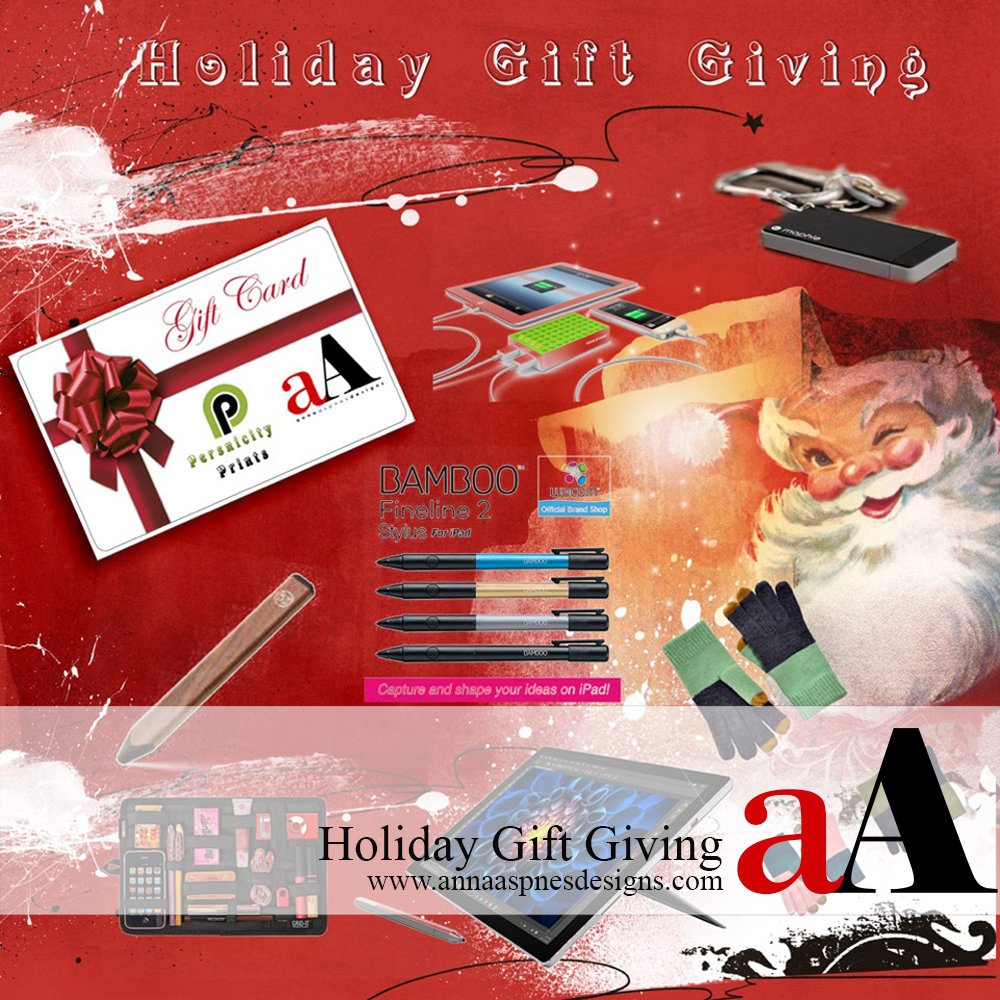 Creative Team Member, Trudy, shares some Holiday Gifts for Artsy Digital Scrapbooking Part 2.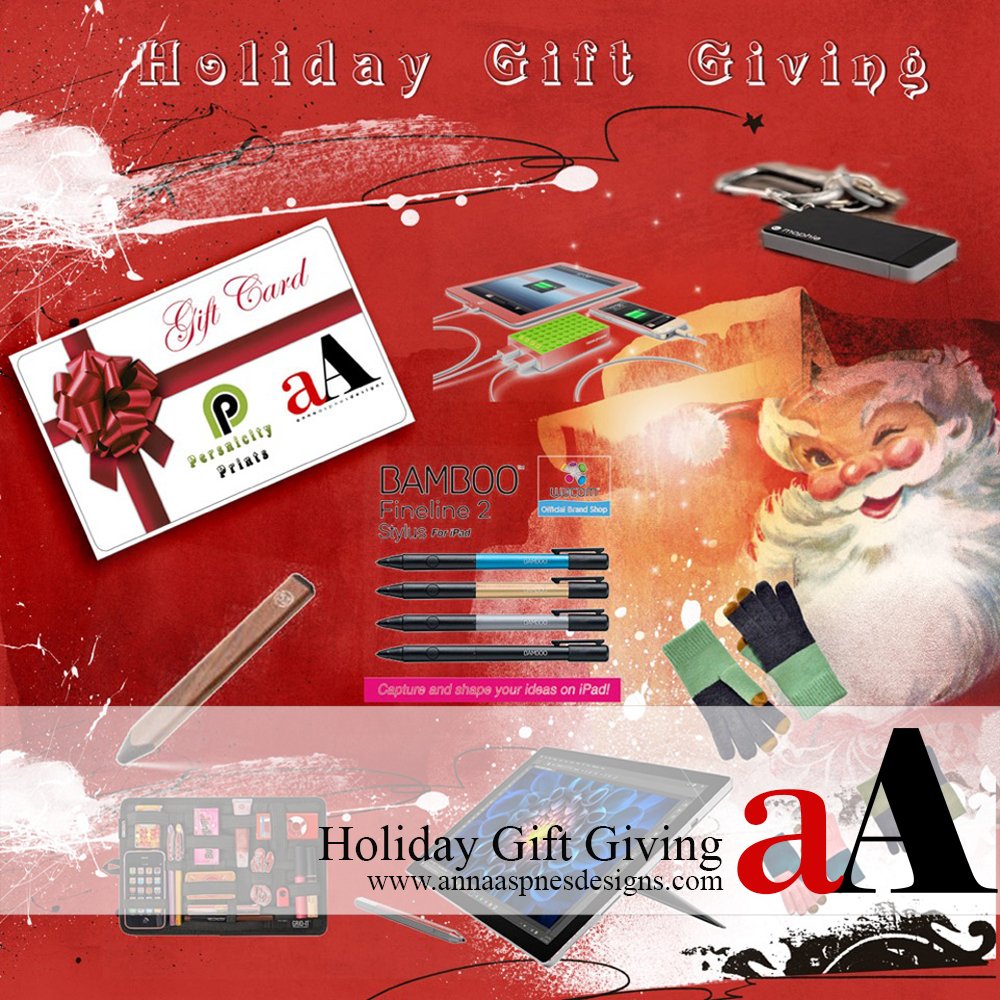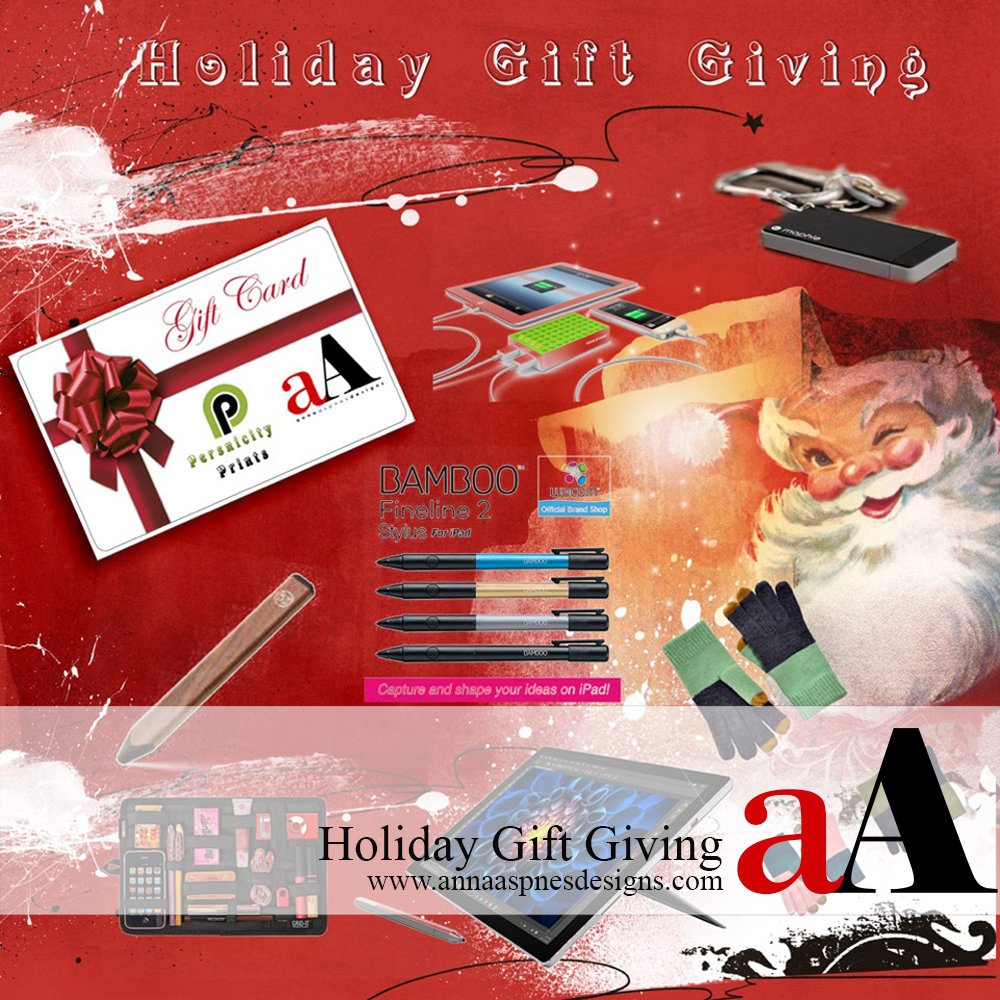 Seasons Greetings.
I am back with 5 more last minute gift ideas.
Today is the last day for shipping in most stores and if they're not able to expedite your purchase you might consider these for another celebratory occasion.
And then there is always next year…
Holiday Gifts for Artsy Digital Scrapbooking Part 2
1. Artsy Camera Strap
Not sure what to give that special someone who has everything?  If they dabble with taking photo then most likely they take a lot of photos, you can check out Turtle Taylor.
2. Artsy Keychain
This might be the perfect little stocking stuffer – Check this adorable little Camera Keychain out at ChloeStudio.
3. Artsy Cord Clips
Tired of tangled USB and phone cords? These Leather clips are perfect for keeping things tidy, are leather and come in a variety of colors. You can find them at PechaLeather.
4. Custom Phone Case
We all love our phones and whether you have an iPhone or an Android, it's always fun to have a new cover. At Carved Custom Phone Cases you can pick one of their cool designs or upload your very own creation using Anna Aspnes Designs. It's a great way to show off your favorite piece of technology! There are oodles of designs to choose from at carved.com.
5. Mobile Printer
Finally, I could not resist this last gift. Capture and share your photos in less than a minute with the Polaroid ZIP Printer which can print up to 25 photos per charge. Great for sharing photos via snail mail and getting your photos into frames.