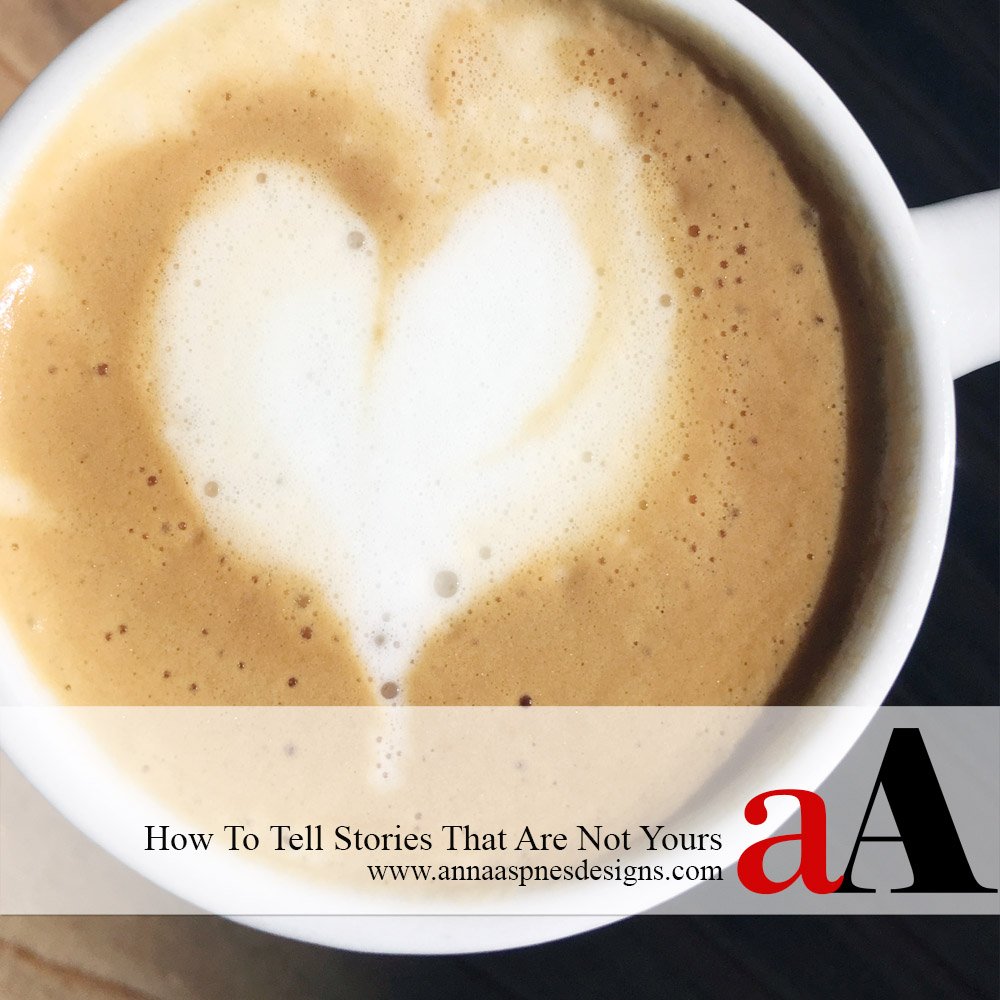 In this post, I want to share some thoughts and ideas on how to tell stories that are not yours.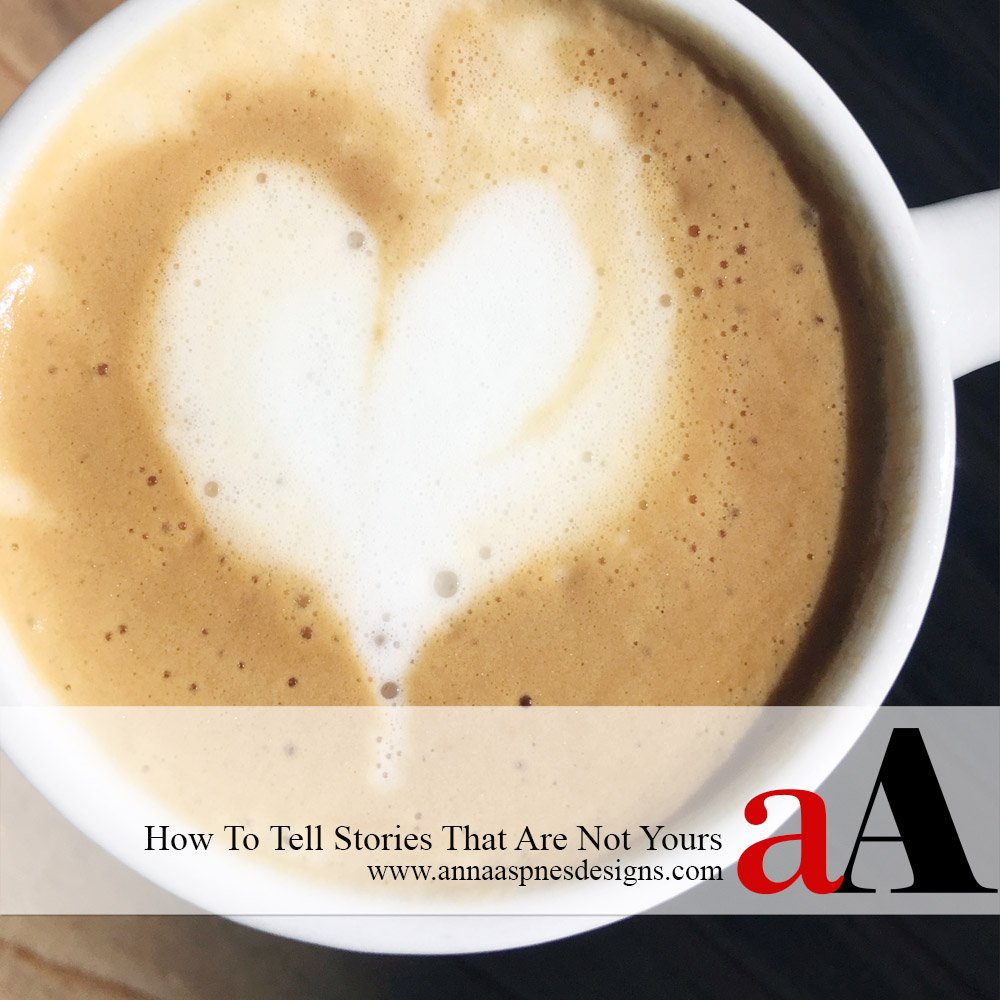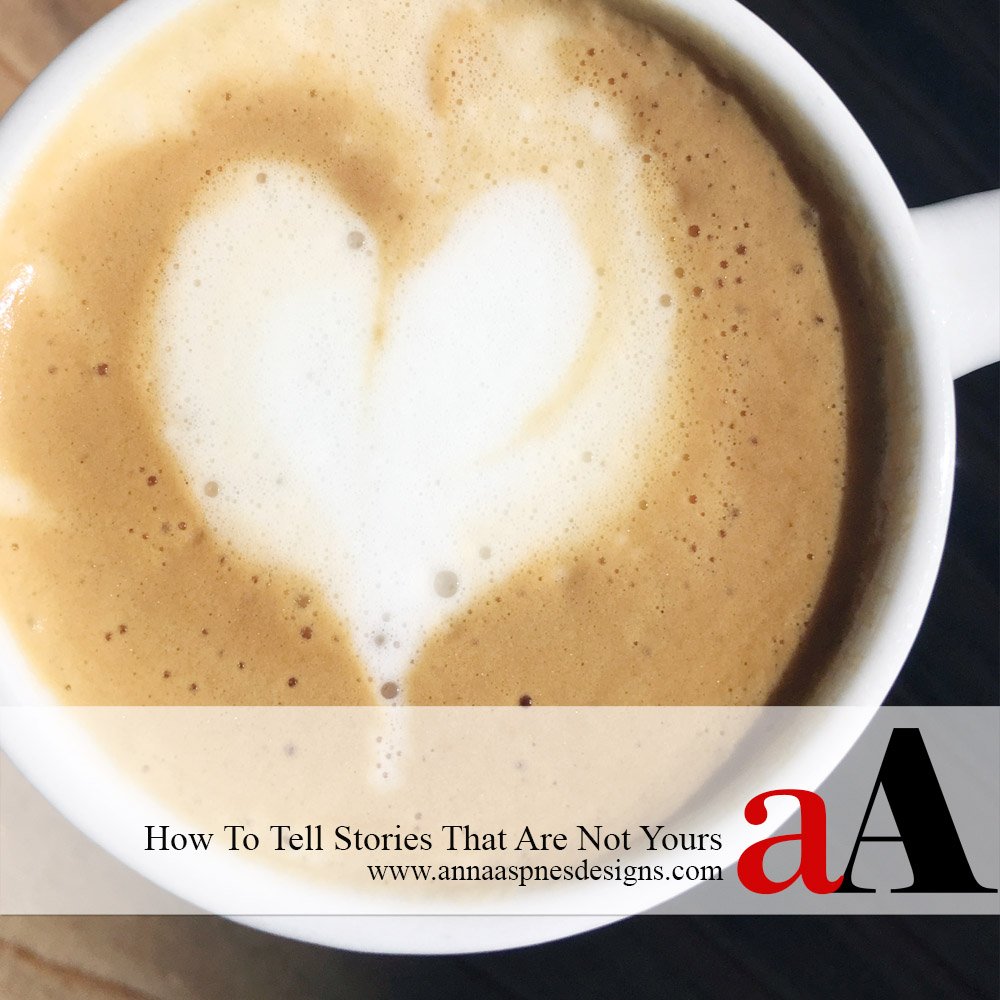 How To Tell Stories That Are Not Yours
Stories are the creative conversion of life itself into a more powerful, clearer, more meaningful experience. They are the currency of human contact. — Robert McKee.
A couple of weekends ago Eric and I took a long weekend trip to New Orleans.
You'll remember we visited this city about the same time last year. I shared the experience in this Artsy Digital Scrapbooking Mini Albums post.
It was a fleeting visit and we vowed to return. We just didn't realize it would be quite so soon.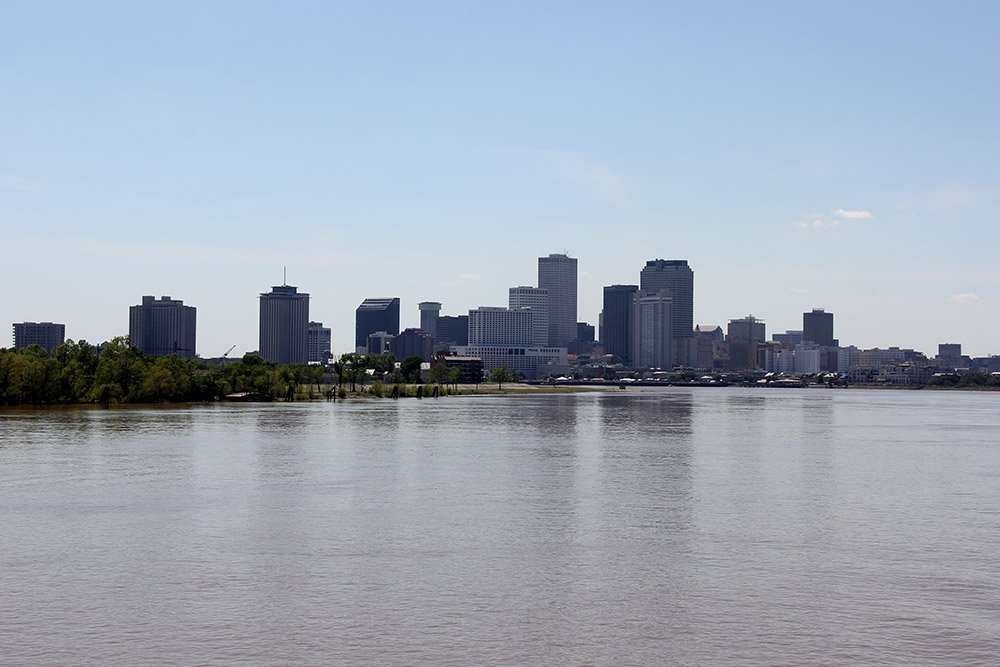 There have been several occasions over the past few months which have brought Eric's side of the family together.
A wedding and a memorial in the space of one year have given rise to several family gatherings. There have been people we haven't seen since we got married, which amounts to almost 20 years, as well as some I have never met at all.
Eric, like myself, led a nomadic childhood moving every few years, living in multiple countries, and even continents across the globe. He was somewhat separated from the rest of the aunts, uncles and cousins, who for the most part, grew up in the United States.
When it was suggested by a few of them that we meet up in New Orleans – We jumped at the opportunity to get to know the other side of our family.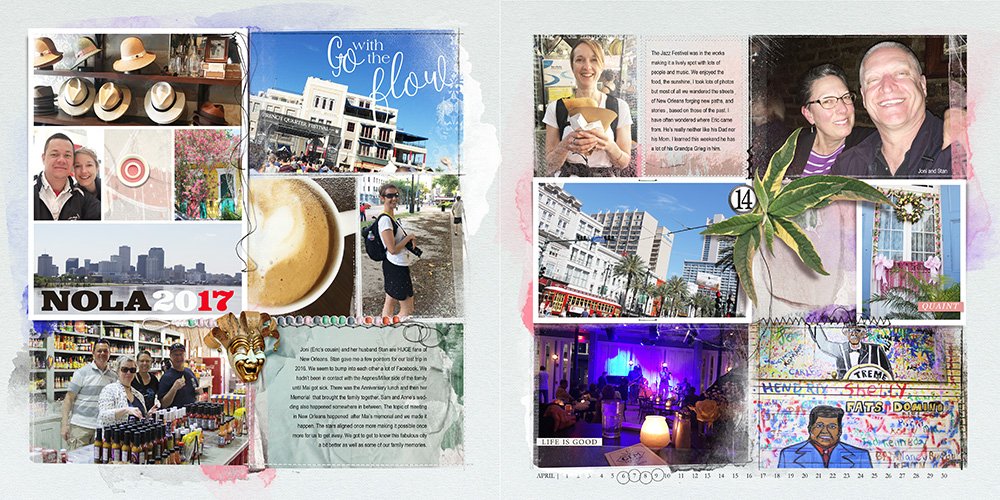 The stars aligned, we made it happen and I am so grateful for the experience.
Friends stepped in to take our children and dogs,  while Scrapaneers worked with me to deliver the ArtsyPortrait class remotely.
Eric and I come from different corners of the world. While some of our experiences share similarities, we are different in many ways including ethnicity and culture.
I come from a very small tight-nit and hardy family in the United Kingdom, while he comes from a much larger mixed family which spans multiple United States.
The family experience is very different on each side and we probably see more of my people from the UK than we do of Eric's side, a few of which live in close vicinity, and I've just accepted this over the years.
Meeting  up with Eric's cousin, her husband and his Aunt was a bit of a revelation.
Not only did I get to meet the artsy side of Eric's analytical family, but we connected through common passion for telling stories.
It's what we do as human beings.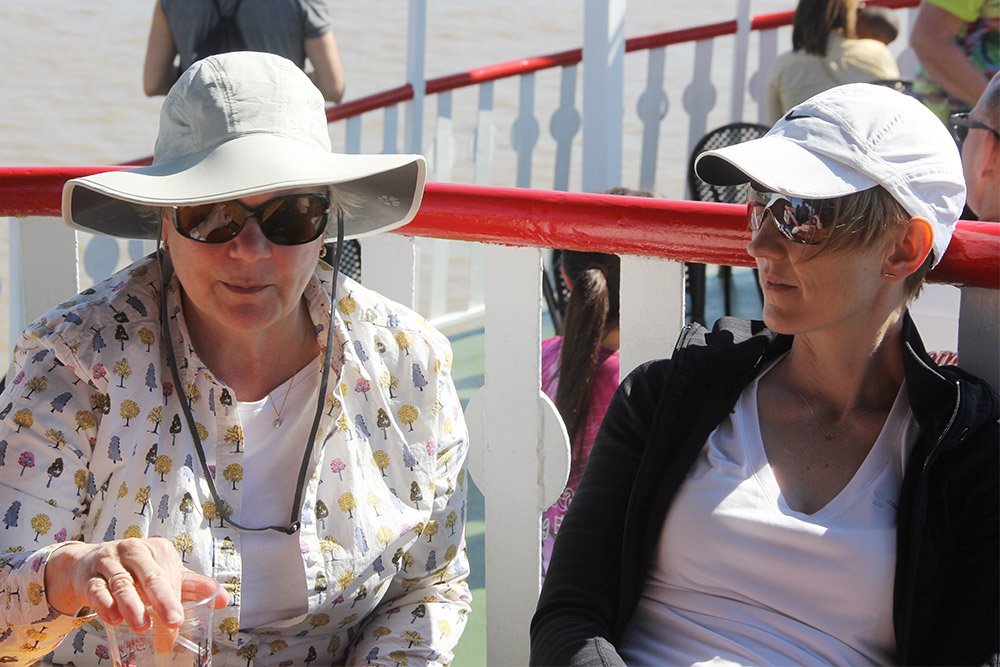 A steamboat ride down the Mississippi River was the perfect place to learn just how alike Eric is to his late Grandfather. 
This provided the missing narrative to his story and I in turn have learned so much more about where he came from.
So many questions have been answered. Not all of them but enough to make the magic happen.
A spark has been ignited for telling a different type of story – One that is not my own.
I departed New Orleans inspired by the colorful people and vibrant atmosphere.
Full of the delicious food, and with…
LOTS of ideas on how to tell stories that are not yours.
In hindsight, we were quite brave to go to a place we don't know to meet up with people of a different age group that we we didn't know at all.
But we also had nothing to lose and everything to gain.
It helped that 2 out of the 4 of our small group knew where they were going and there was a lot to see as we visited during the big Jazz Festival.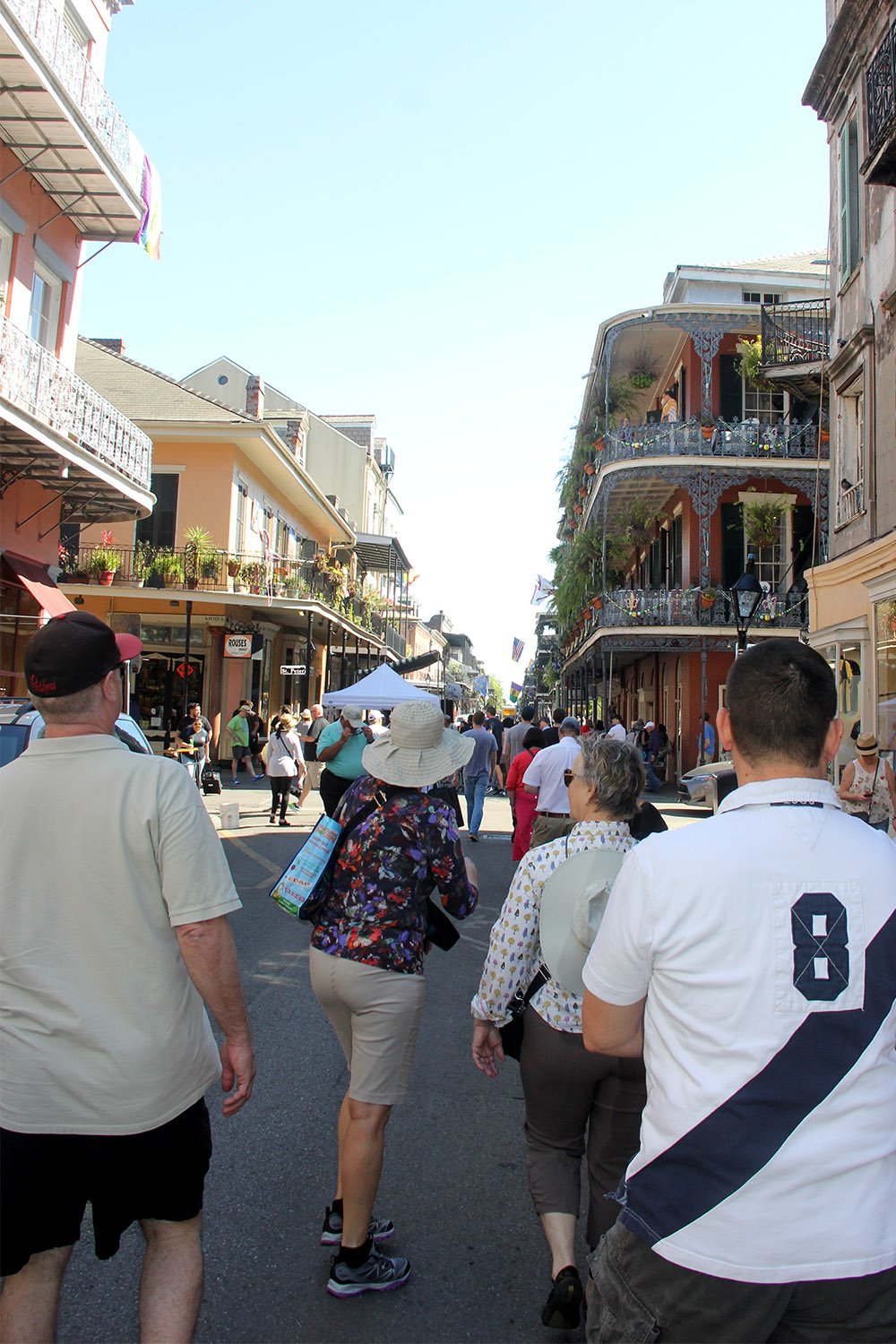 We happily wandered the streets with no particular agenda which also made it really easy to chat and move from topic to topic.
1. Keep It Neutral
Meeting on neutral ground with zero expectations and agenda definitely works in your favor.
There is shared sense of adventure in discovering a new place, which in turn builds connection on a human level.
And there is a sense of adventure in the conversation leading to the discovery of one another.
You are essentially creating a new story in sharing older narratives.
Conversation tends to be very surface level when you're first getting to know someone anyway, and you definitely want to stay away from controversial topics of interest, but it's amazing how fast it will all flow when both sides are open to the opportunity.
2. Tell Your Story
When you share snippets of information about yourself, people will often connect with you based on a similar or completely opposite experience.
Sharing stories about ourselves is how we relate to one another.
Offering a story about yourself will often illicit reciprocation in the sharing of a similar personal or on-topic story.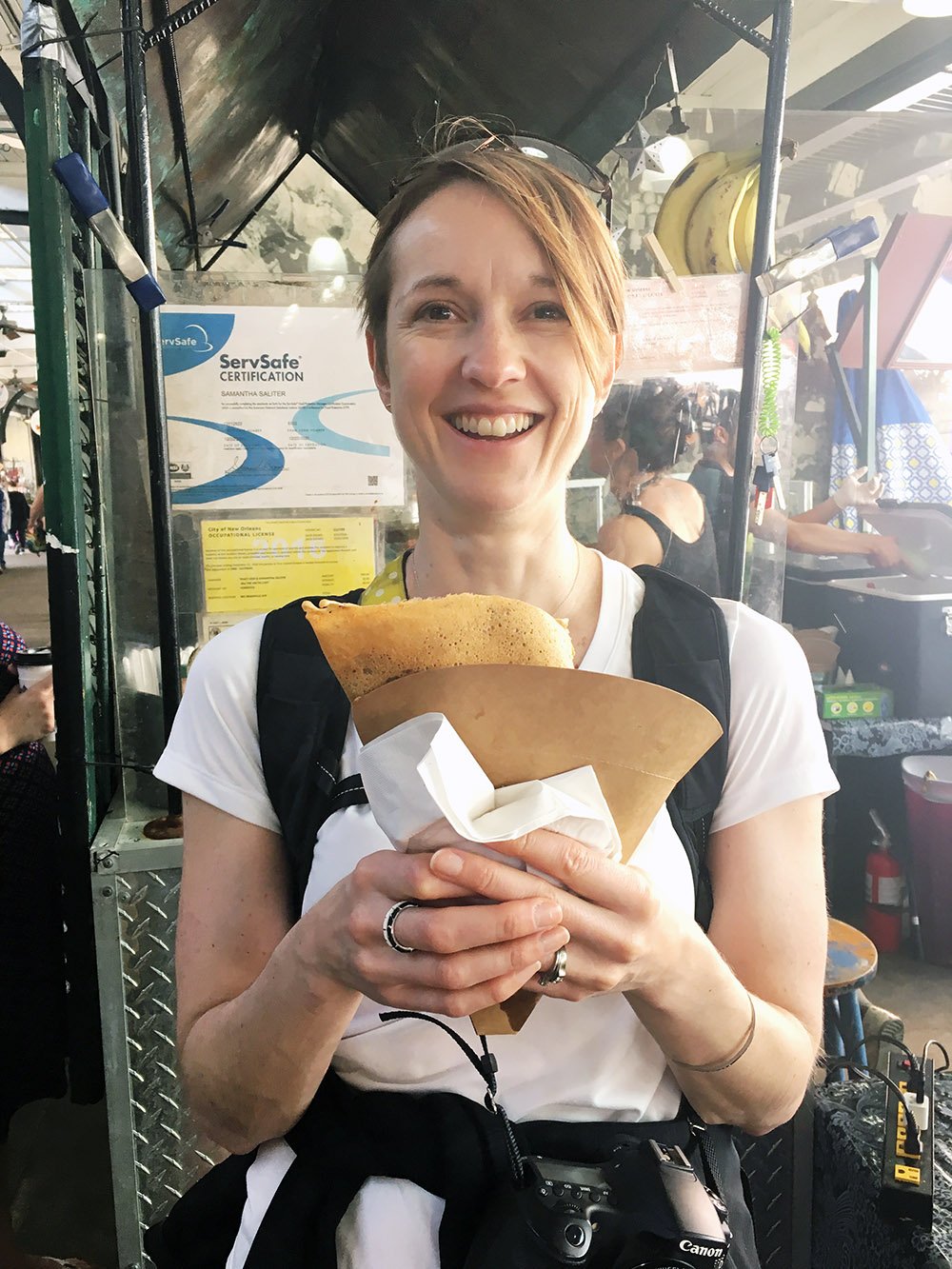 I was thrilled to find these gluten-free crepes which reminded me of childhood summer holidays to the South of France, my Dad insisted on calling them 'craps'. It used to make my sister and I giggle so hard when we were younger. My Mum strongly disapproved.
3. Listen
Be open to just listening.
When you ask too many questions or interrupt too frequently, this in turn can impede the way in which the story is told.
You may miss out on important details or tangents, if you inadvertently redirect the conversation.
Definitely ask questions as you would in natural conversation, but be mindful of the frequency of the interjections, and be respectful of possible sensitive topics and relationships between different family members.
You are seeking meaningful stories that provide context as opposed to an itemized laundry list.
4. Embrace Imperfection
The stories you hear may be incomplete, have a bias or fall short of expectation.
Embrace the story delivered as is, as opposed to what you wish it were.
And note that the storyteller is as much a part of the narrative as the characters themselves.
A story will evolve and change with differing perspectives.
And it's all good.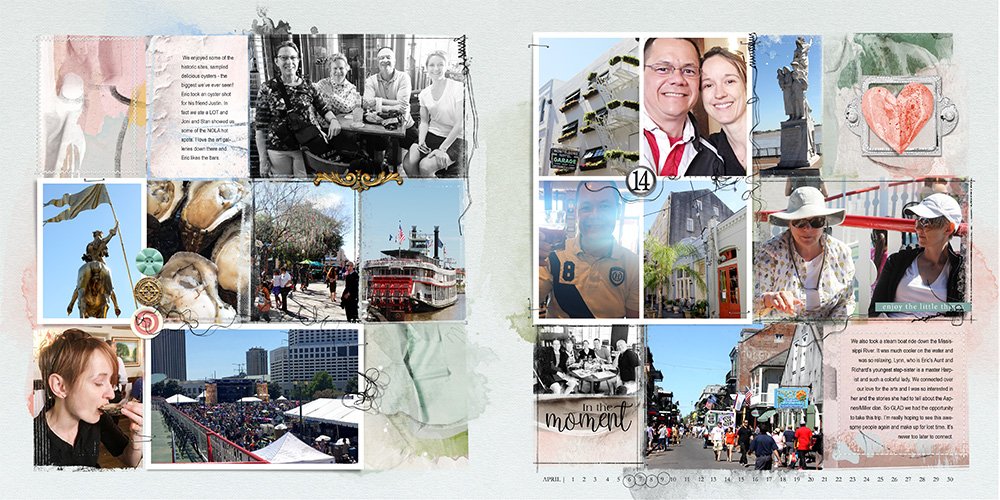 5. Make It Work
A story is always better than no story, in the same way that a glass half full is preferable to the one half empty.
Share what you have and what you know – Don't let lack of photos hold you back.
The story of meeting these super-cool people and the revelations that come through family stories was documented in 2 double-page spreads in week 14 of my FotoInspired project.
I'm now pondering which photos I want to pair with specific stories shared during that trip. I have a couple of photos and letters from Eric's Grandfather, and even a few images of his wife, who played the Harp for the former Russian President Gorbechev when he visited the United States.
But I also expect to see some of these NOLA 2017 photos re-appear in these pages.
The point is that I have a choice and there is no right or wrong approach.
Lasting Words
How to tell stories that are not yours is a decision that is as personal as the stories themselves.
With every layout you create you are injecting your own style, personality and perspective which further enriches the narrative.
We often feel that we are not qualified to tell the stories that are not our own.
But when we are the only one's left to tell them for future generations.
What other choice do we have?
Do what you can with what you have to tell those stories that are not yours.
It all matters.