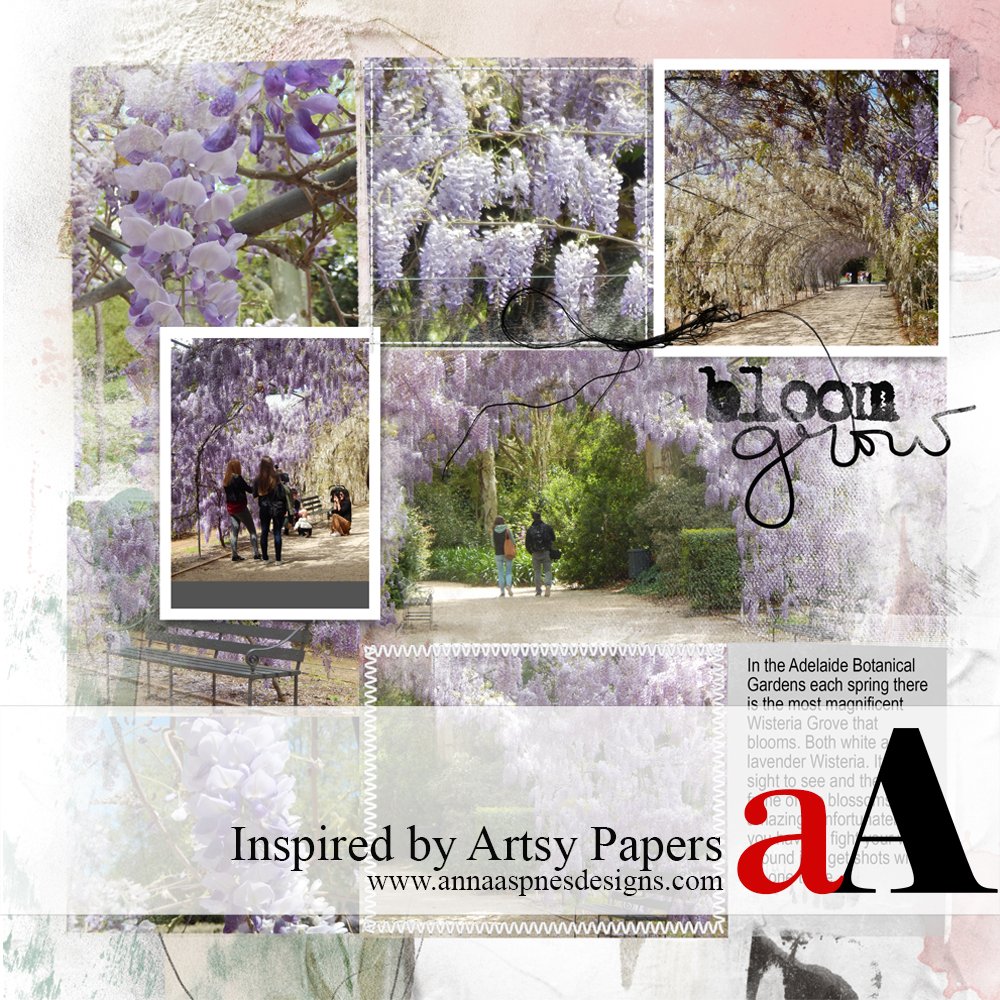 Creative Team Member, Trish, shares how she is Inspired by Artsy Papers.
Inspired by Artsy Papers
You can use Artsy Papers from ArtPlay Palettes to inspire the foundations of your artistry and digital scrapbooking designs.
The DigitalART by Anna Aspnes Designs can really resonate personally.
Moment of Pause
'Bloom Grow' was inspired by an Artsy Paper from ArtPlay Palette Love Story.
Place an Artsy Paper on a new layout foundation and simply observe.
Notice the colors, textures and any thematic component present in the Artsy Paper design.
A moment of pause offers the opportunity to all your idea to percolate and think about photos that might coordinate well with a particular background.
The Artsy Paper in this layout inspired my selection of some recent Botanical Garden images.
You can also place additional Transfer and Overlays from ArtPlay Palette Love Story to heighten the visual interest of an Artsy Paper.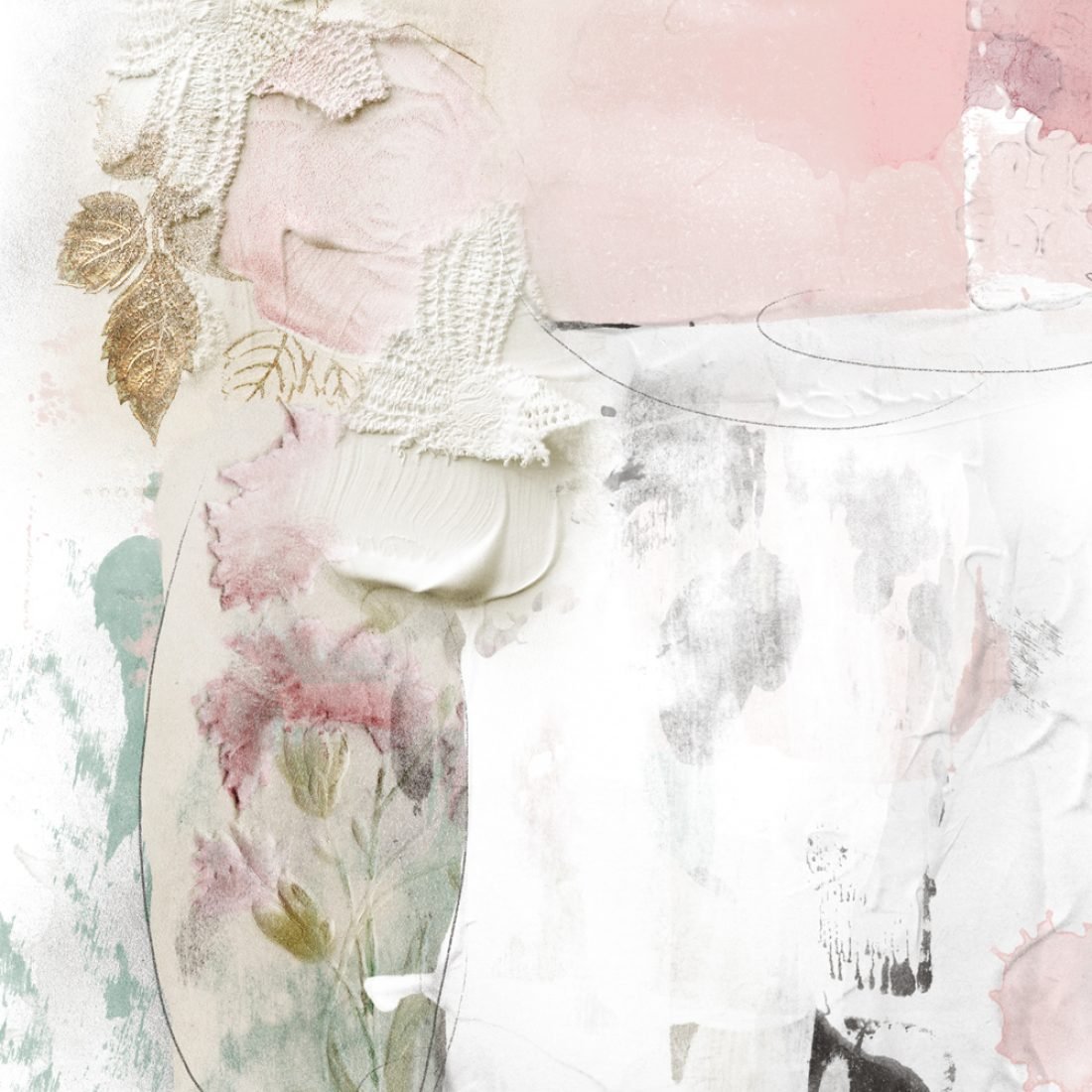 Your Photo Guide
Select and place a template to showcase your photos.
Template #11 from FotoInspired Template Pack No. 2H.
Select all layers of the template in the Layers Panel.
Go to Edit> Copy (CTRL/CMD + C) then Edit> Paste (CTRL/CMD + V) on the Artsy Paper layout foundation.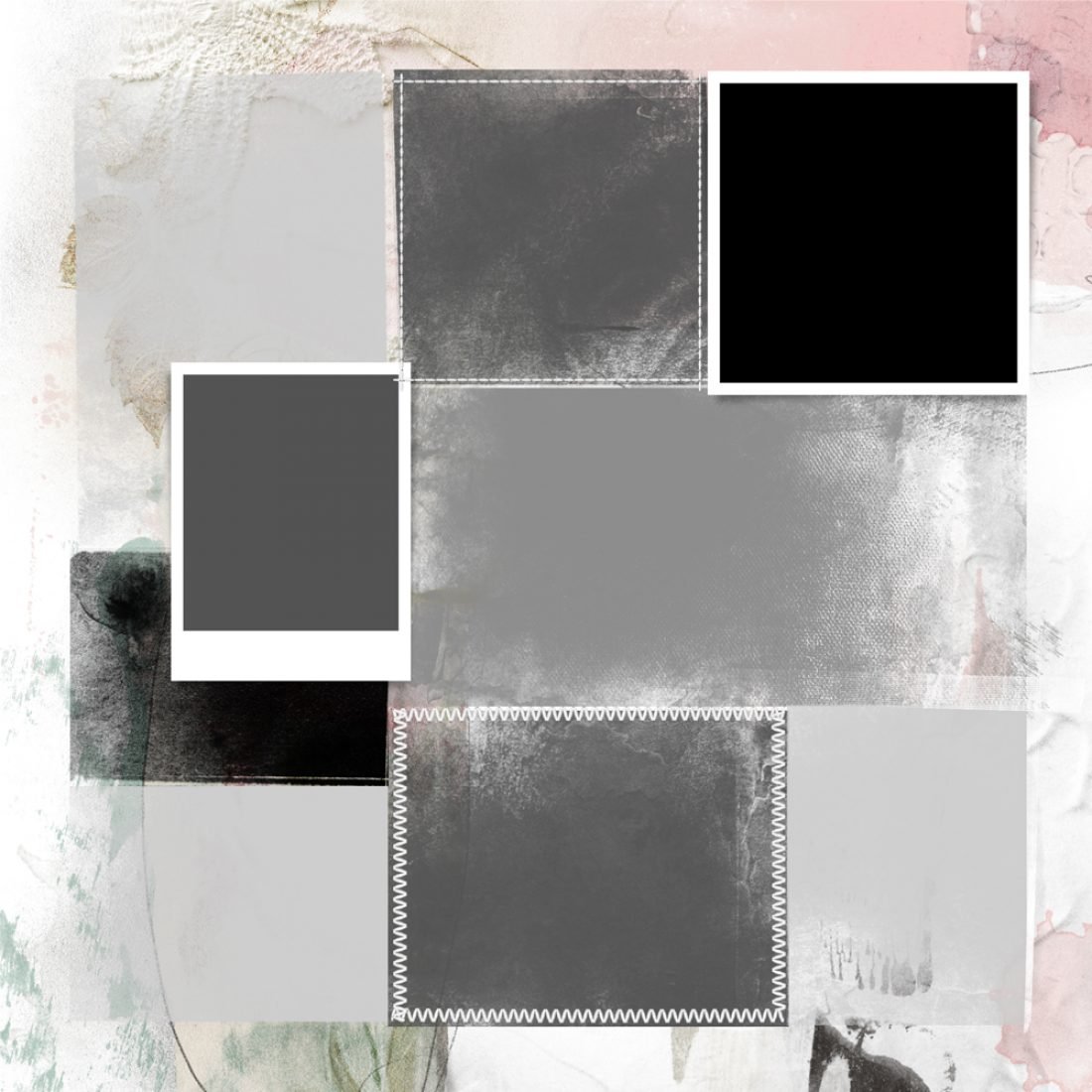 Populate Template Layers
Clip your photos to the gray and black mask layers in the template layers.
Place image above the clipping mask layer in the Layers Panel.
Go to Layer> Create Clipping Mask (CTRL/CMD + ALT/OPT + G).
Move the image layer over the mask layer using the Move Tool from the Tools Panel to find the best fit for your photo and the mask.
Highlight the image in the Layers Stack (Layers Panel) and use the Transform Tool (CTRL/CMD + T).
Use the handles of the transformation box to ROTATE the image.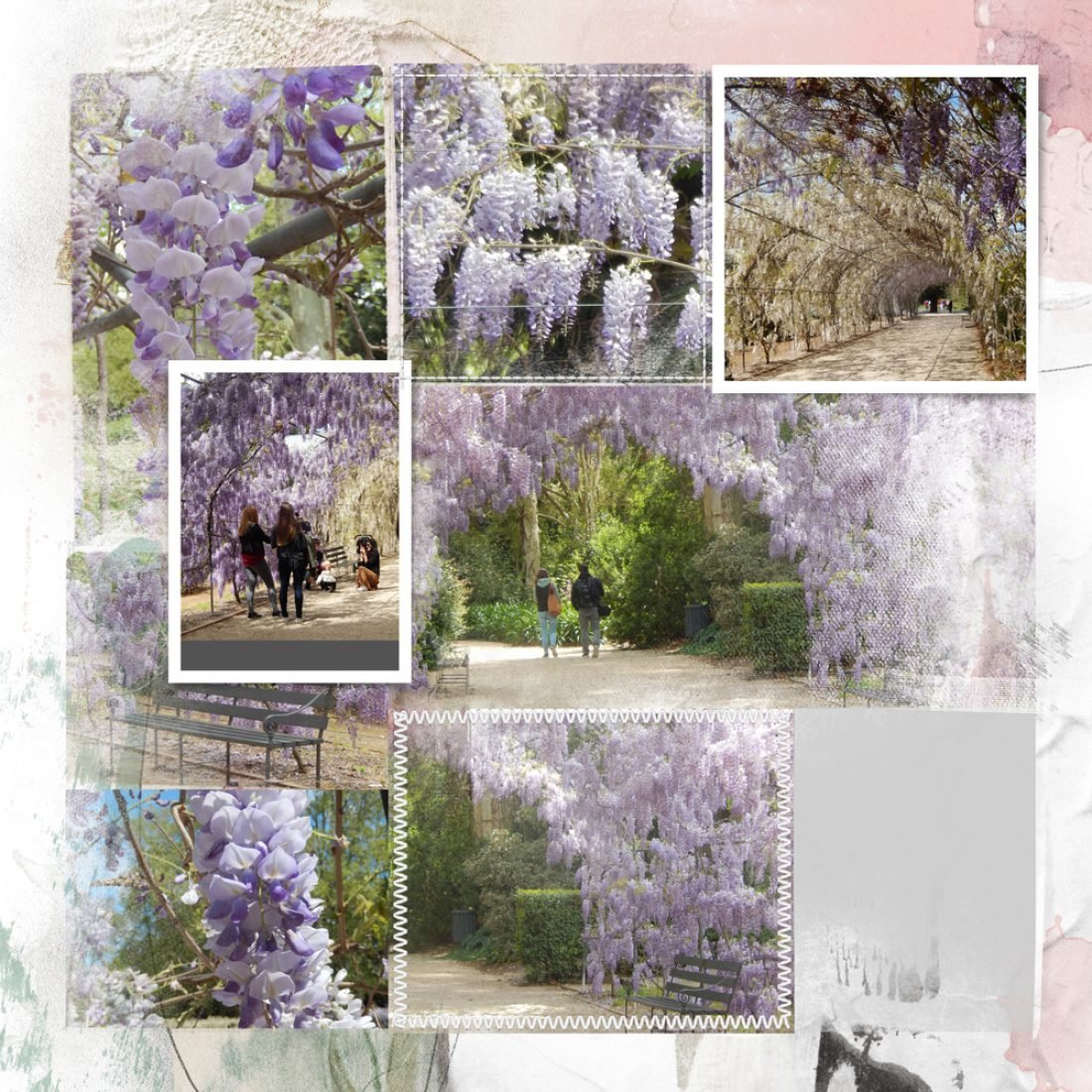 Note that, when you have completely populated the template, you can rearrange the photos until you are satisfied with the result.
Embellish Your Layout
Add embellishments, frame and text to complete your artistry.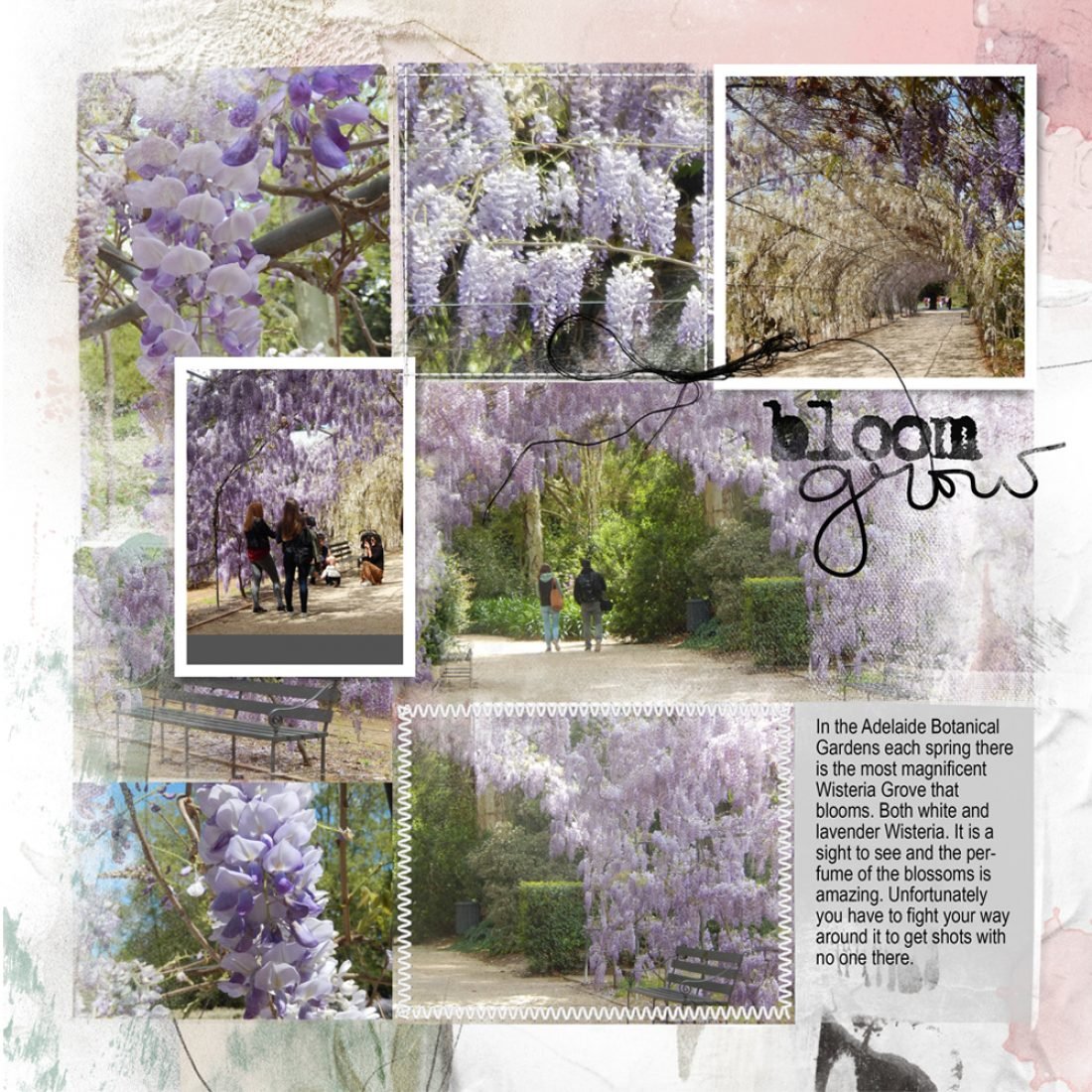 Post your digital artistry and artsy digital scrapbooking pages in The Gallery, and if you liked this Inspired by Artsy Papers Tutorial, please consider sharing it using the social media buttons below.