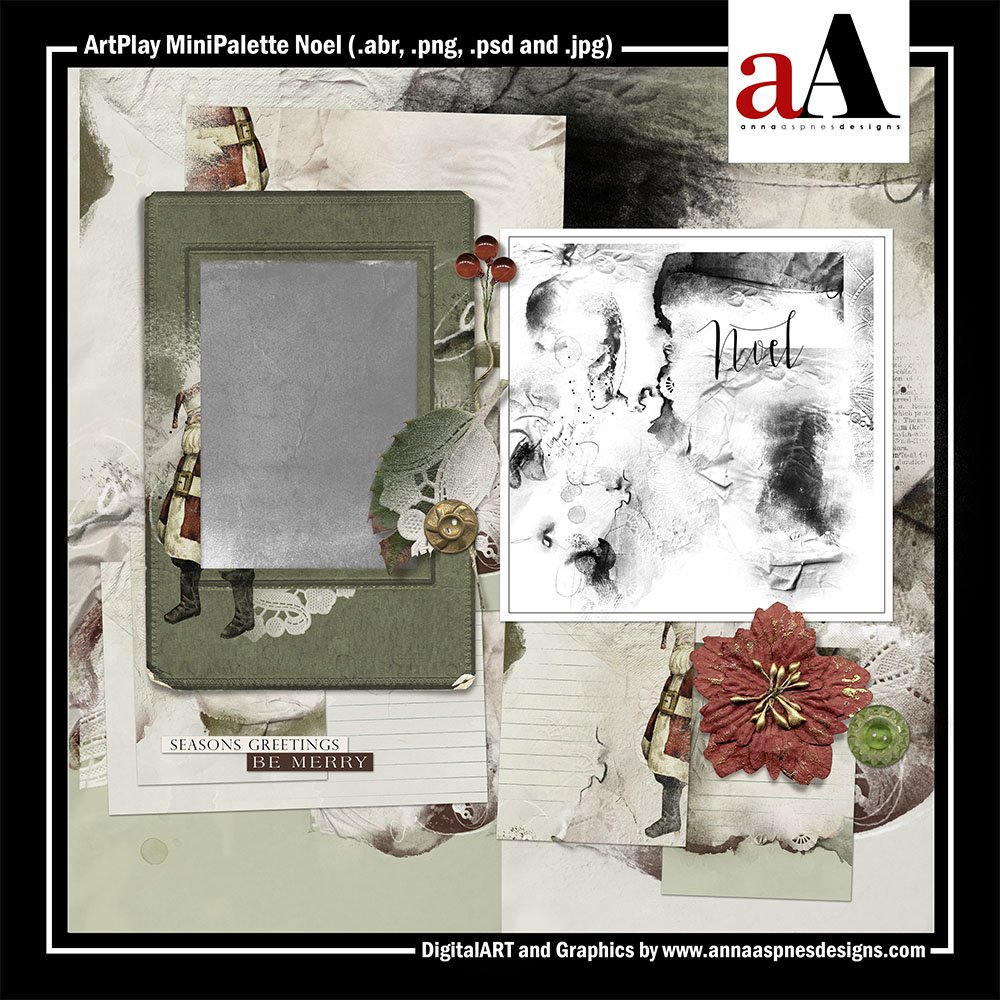 ArtPlay MiniPalette Noel
Details. New ArtPlay MiniPalette Noel is 20% off through January 20, 2017 at 9 am EST.
Please download the free Instructions for Use eBooklet from the Anna Aspnes Designs store for more information on using my various DigitalART products in Photoshop and Elements and check out the videos on the aA Youtube channel.
Origins and Background.  I didn't have time to create a new AnnaRelease this week. I was required to do my civic duty as a juror on Wednesday and wasn't sure how the days were going to pan out. As it turns out the case to which I was assigned was cancelled, and so I have been spending the remainder of the week checking tasks of seemingly endless lists. There is always so much to do. The trick is figuring out what is a priority at any given time.
Getting your Christmas photos documented and preserved is something you should be aiming to complete in January while the stories are still fresh in your mind and you can still feel the spirit of the Holidays. I created ArtPlay MiniPalette Noel for the DigiFiles last month. It's always fun to contribute to other site and expose my art to other audiences. It's takes a slightly different format than my other MiniPalettes in that it contains a few bonuses, including a FotoBlendz clipping mask and several journaling cards.
Hoping it inspires you to ArtPlay a litte this weekend. I don't think it's ever too late to revisit the good times.
New ArtPlay MiniPalette Noel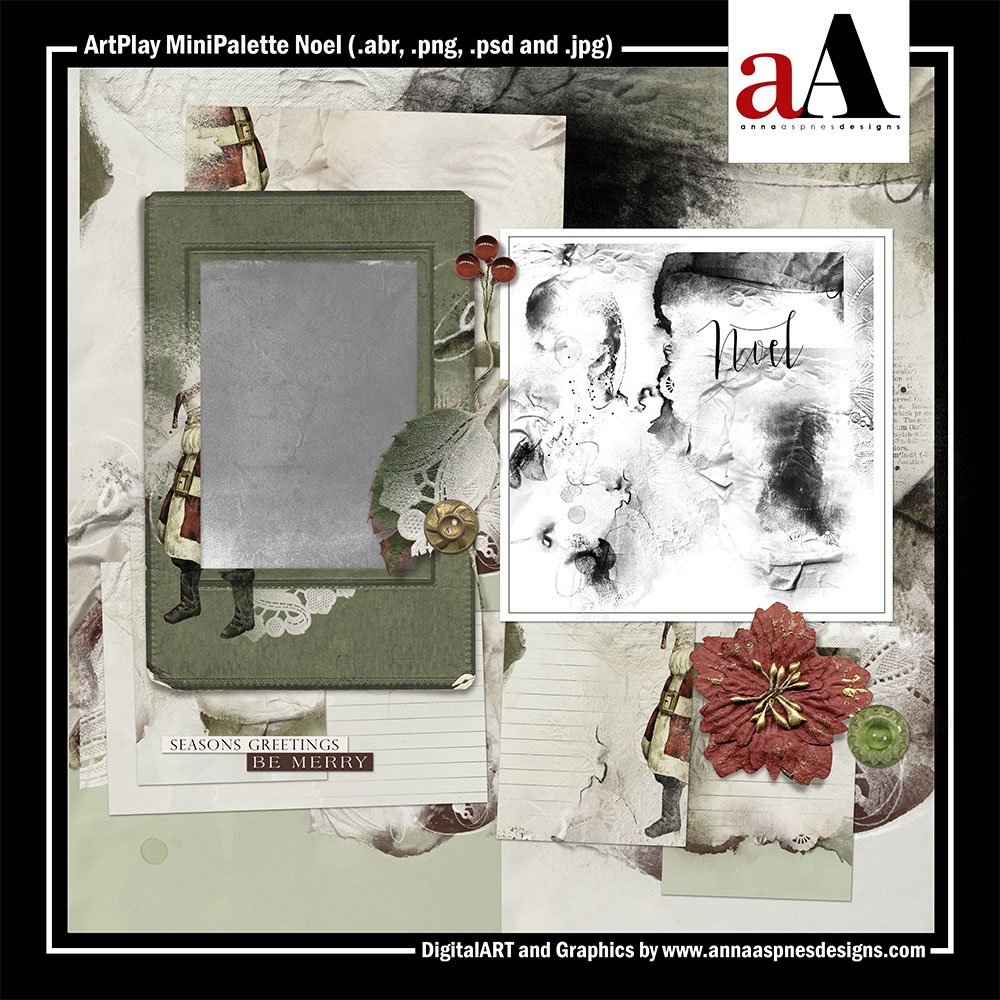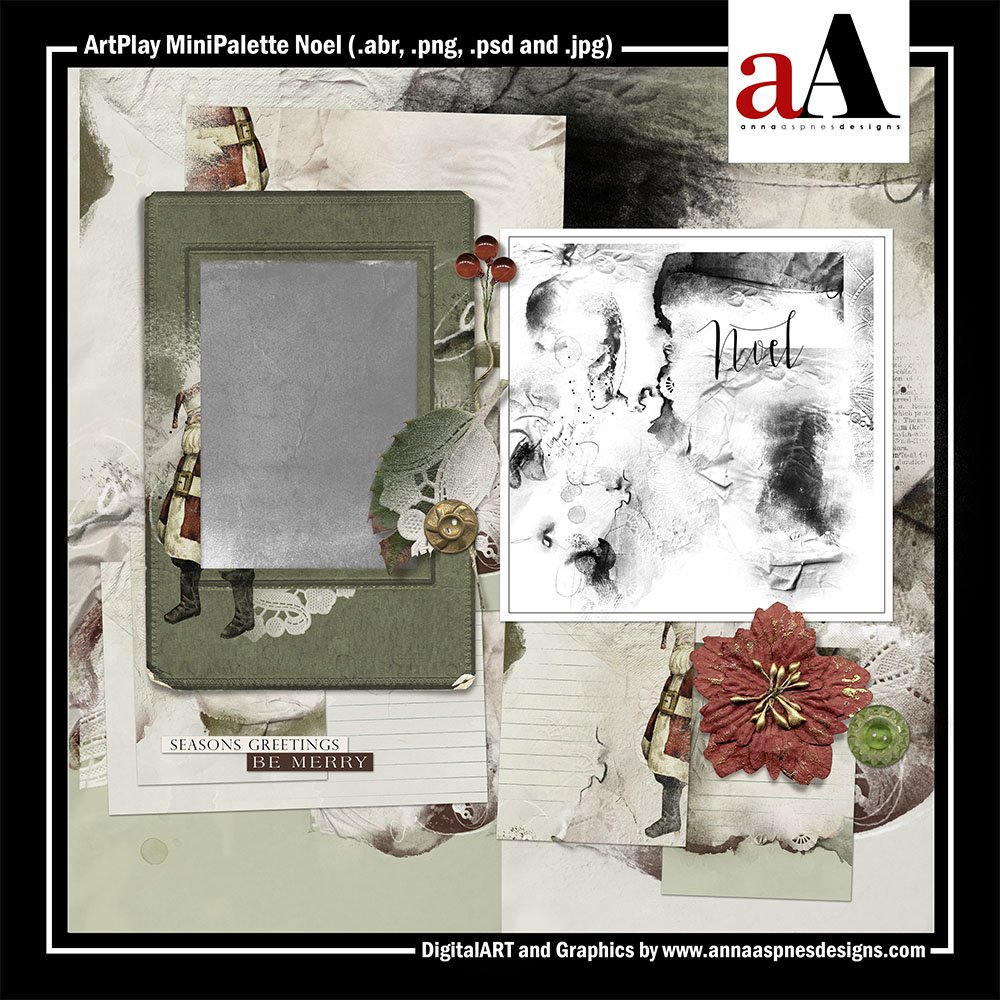 ArtPlay MiniPalette Noel. It's never too late to revisit holiday photos. This traditional Christmas Palette includes 5 artsy and solid 10 X 12 background papers, a 16 – piece BrushSet, 11 transfers/overlays, 1 FotoBlendz Clipping Mask and 8 dimensional embellishments, delivered in .psd and .png format to allow for maximum customization where appropriate. You also get 3 each BONUS 3 X 4 and 4 X 6 journaling cards.