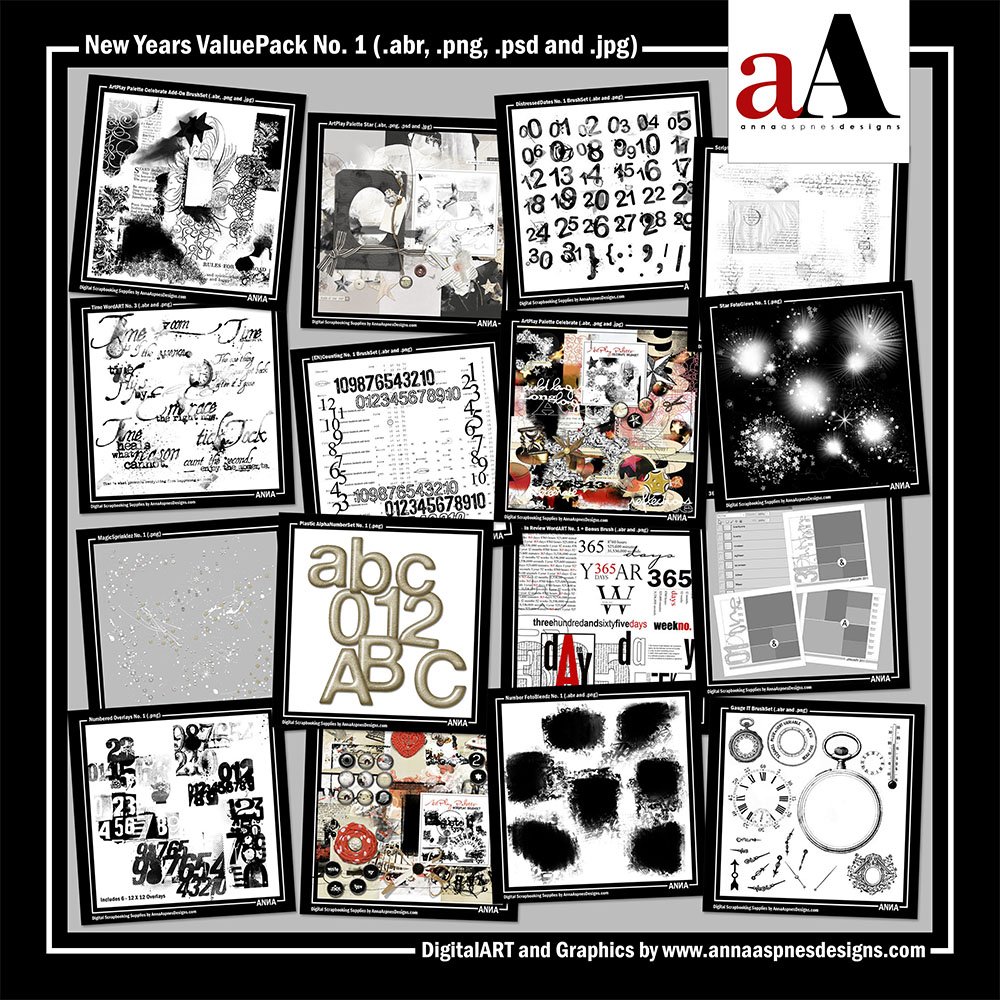 There is 1 new DigitalART product in the aA store this morning.
Please click on the preview for sale information and further details.
New Years ValuePack No. 1. A collection of 16 New Years-themed aA DigitalART supplies offered at an attractive 75% discount in the ValuePacks category of the aA store.