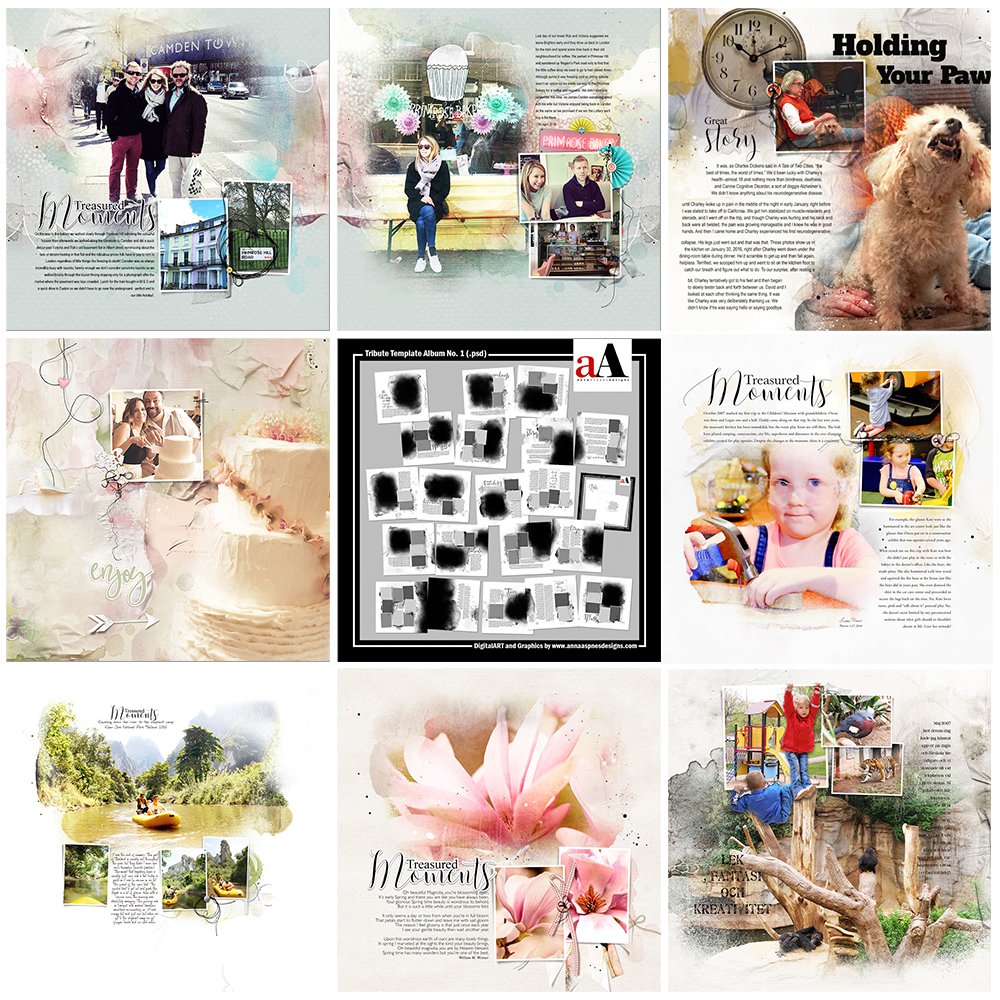 Today we're sharing Tribute Photo Book Template Inspiration.
Tribute Template Album No. 1 is the newest layered template collection for digital scrapbooking, photography, artists and photo book makers, to be released in the Anna Aspnes Designs store.
Tribute Photo Book Template Inspiration
The aA Creative Team have been thinking outside the box to provide you with Tribute photo book template inspiration in commemorating and paying tribute to your photos and stories.
DigitalART inspiration using Tribute Template Album No. 1 can also be found in the AnnaGallery along with the use of supporting aA digital design products.
Save almost 50% on Tribute Template Album No. 1 for ONE week only.
Click on the image below to view more Digital Scrapbooking Inspiration for Tribute Template Album No. 1 or visit the AnnaTeam Layouts board on our exclusive Pinterest board.
See below for more photo book inspiration.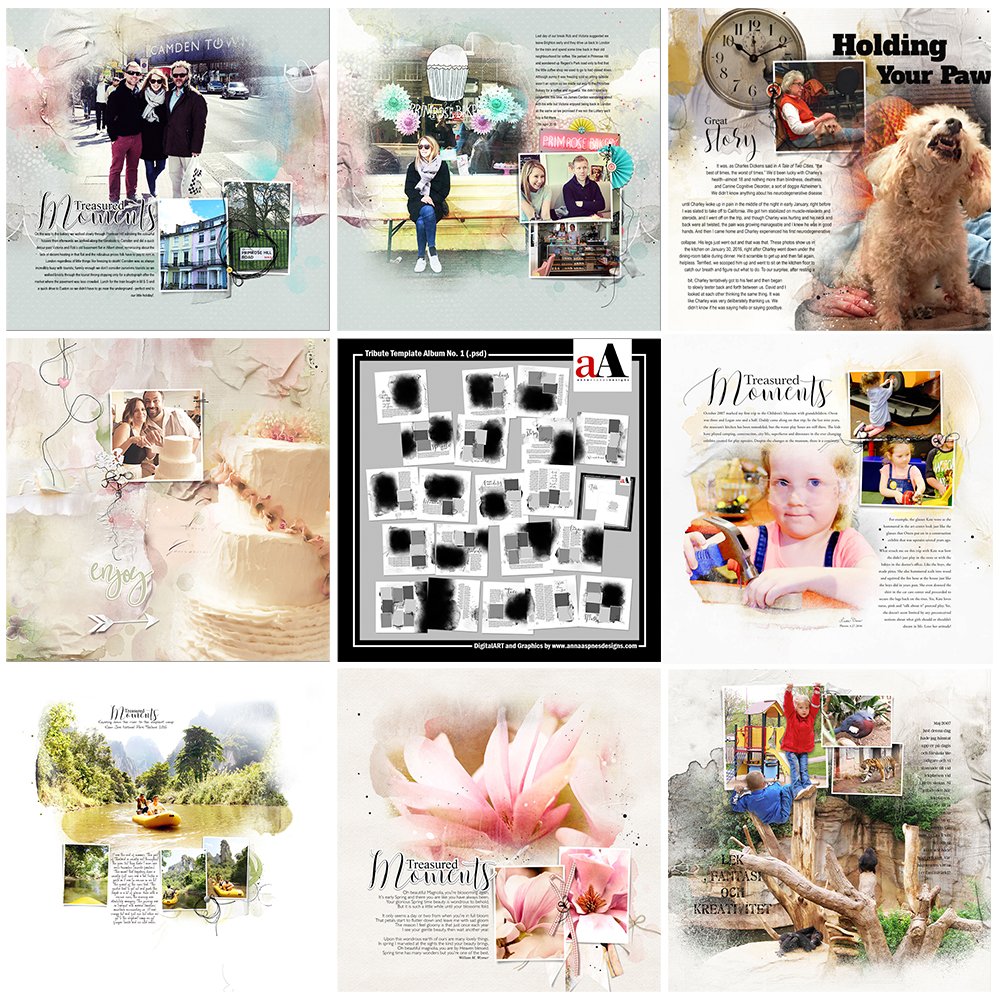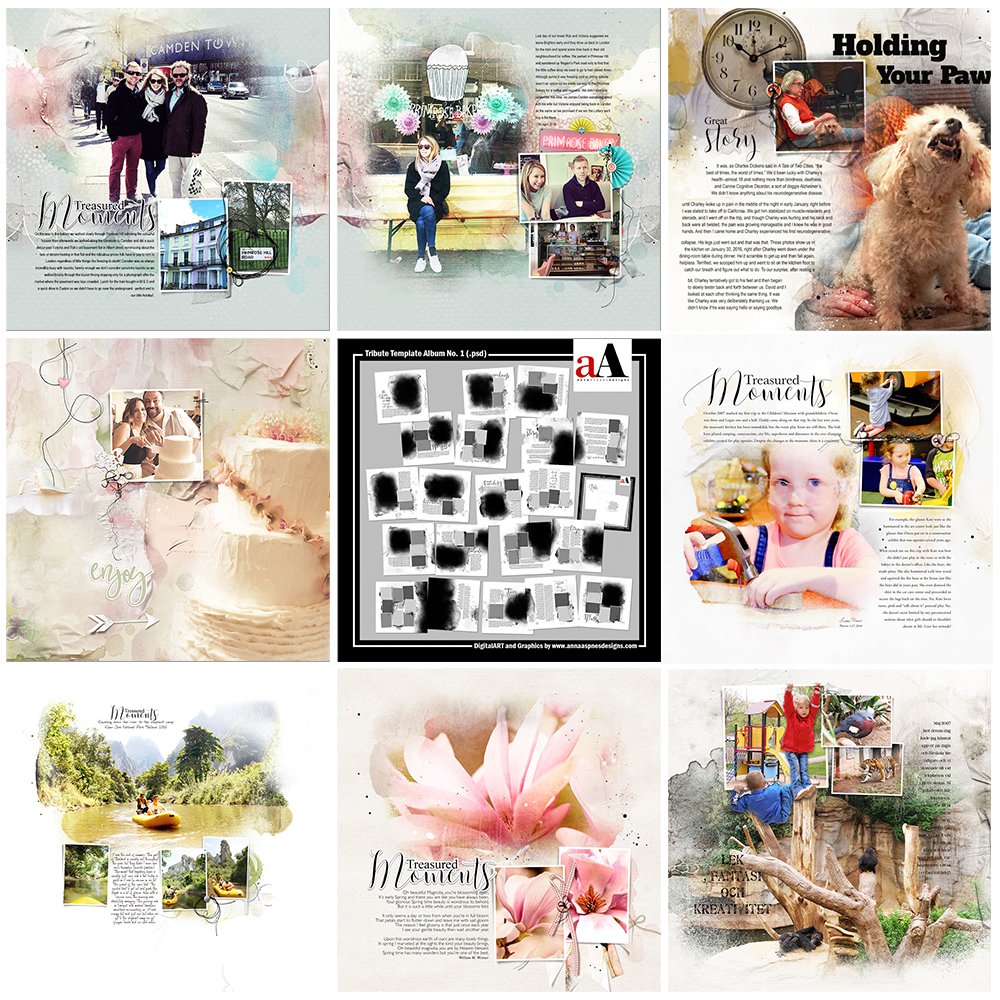 Tribute Photo Book Template Inspiration and Guidance
See our Gallery HighLights by clicking on the images to access complete digital design supply lists.
You will also find process notes, digital scrapbooking and artistry tutorials from each team member to provide new digital inspiration for using aA DigitalART designs.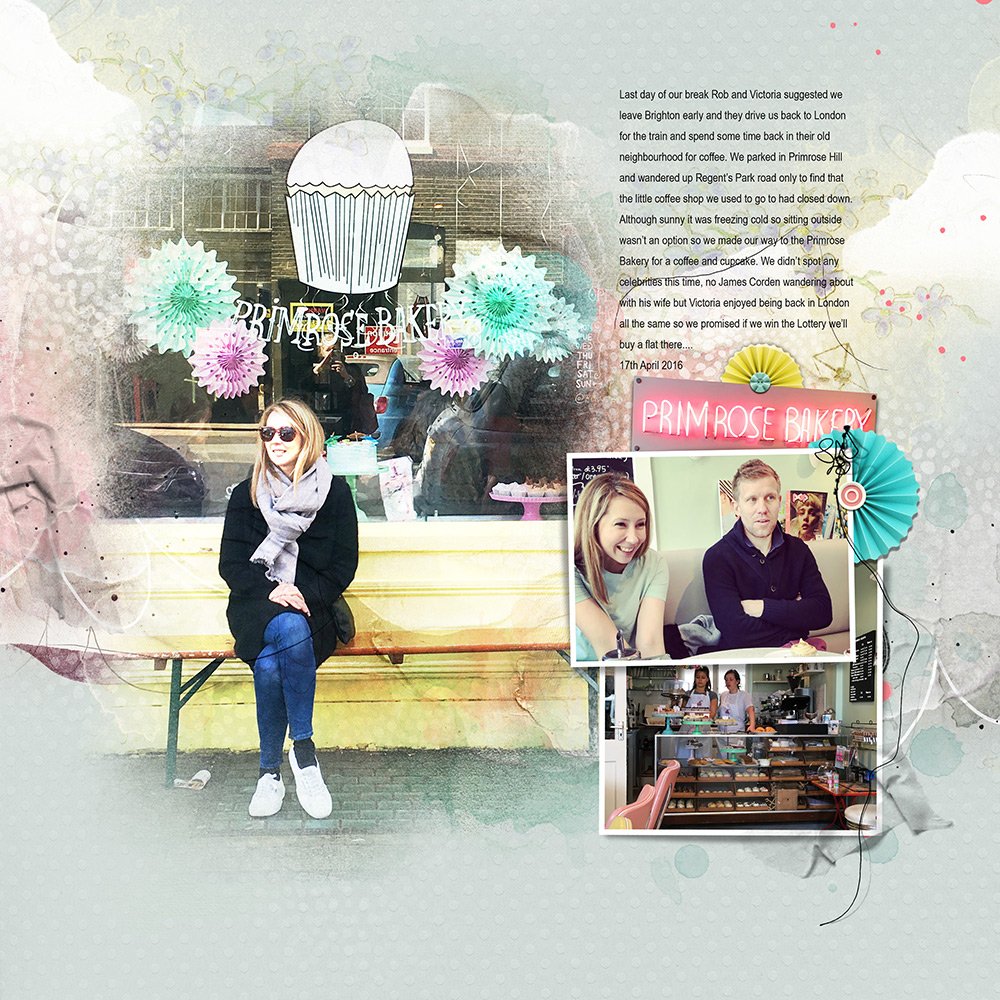 Primrose Bakery | Fiona
Enhance The Theme Will Embellishments
Support the theme of you page by adding imagery that mirrors the subject matter in your photos. I love how Fiona has added the 'fanned' flower elements, which are also found in the shop window of her focal photo. Her color choices are also spot on too.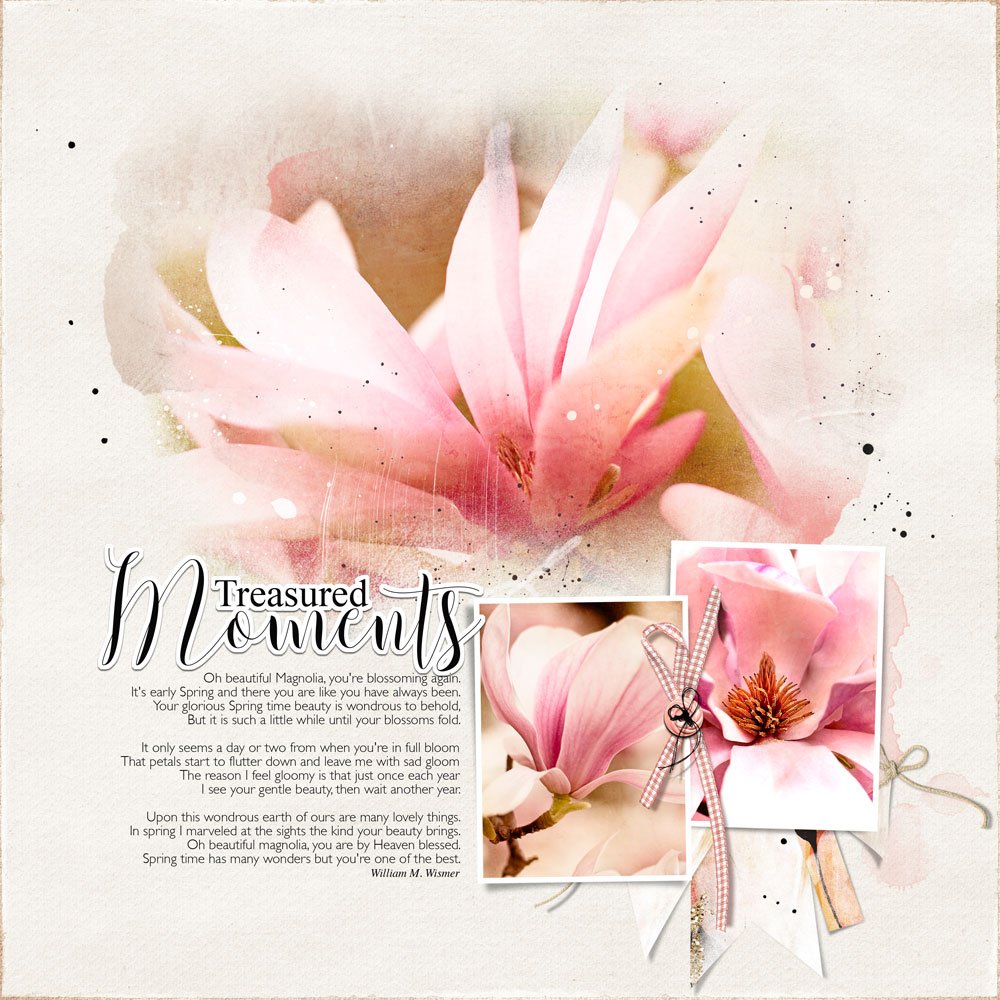 Magnolia Blooms | Miki
Create a Sticker Title
Add a white Stroke to the titles in the album before adding a Drop Shadow Layer Style to create dimension. Go to Edit> Stroke, select Width (10-20 pixels or as preferred) and Color (White), set Location to Outside, then click OK to apply the white outline to the text. Next, go to Layer> Layer Style> Drop Shadow (Photoshop) or switch to the Effects panel at the bottom of your screen, click on the Styles tab, and choose the Drop Shadows option from the drop-menu. Double-click on a drop shadow layer style option to apply to your text layer. Switch back to the Layers panel, click on the 'fx' symbol next to the layer thumbnail to customize the shadow as preferred.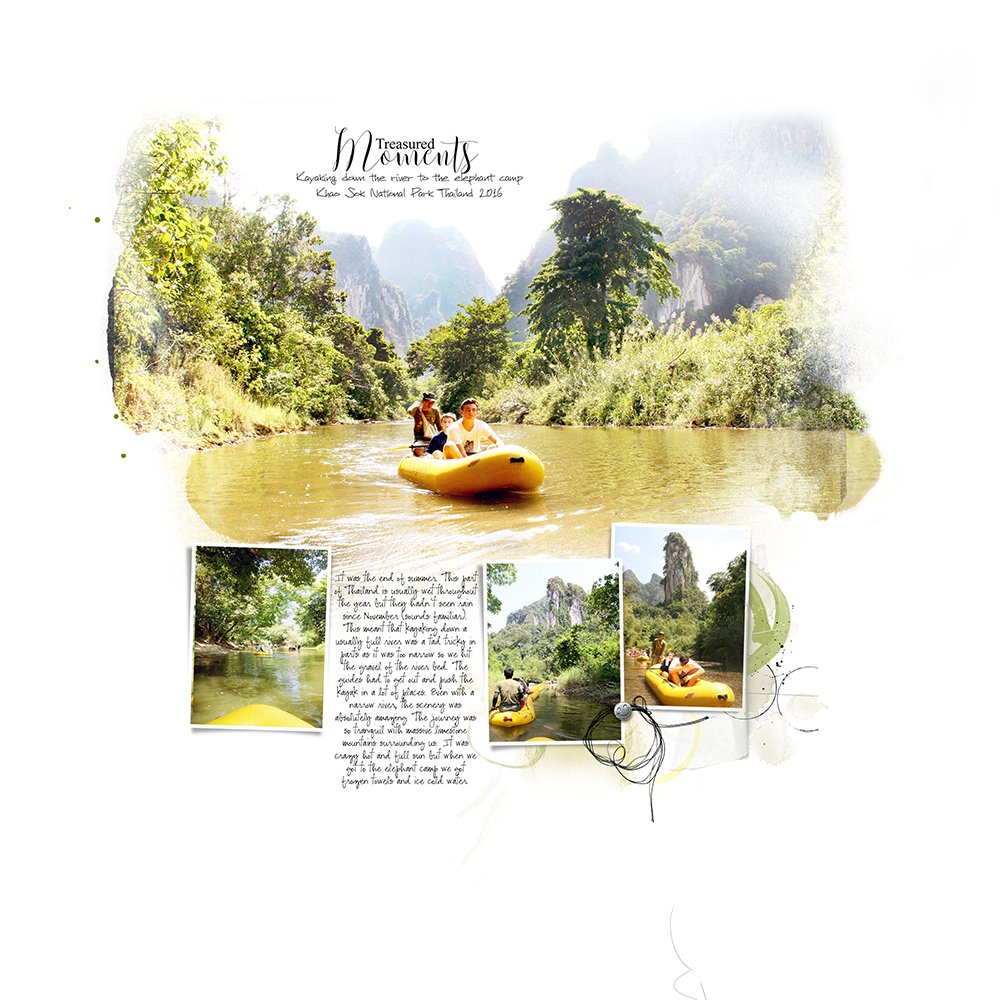 Treasured Moments | Suzie
Focus On The Photos
Go with a white background and provide gentle support to the images by adding brushwork in co-ordinating colors behind the frames in the templates. I love how the watercolor edges one the blended photo and the lines in the UrbanThreadz and ArtStroke lead the eye completely from the top to the bottom of the layout.