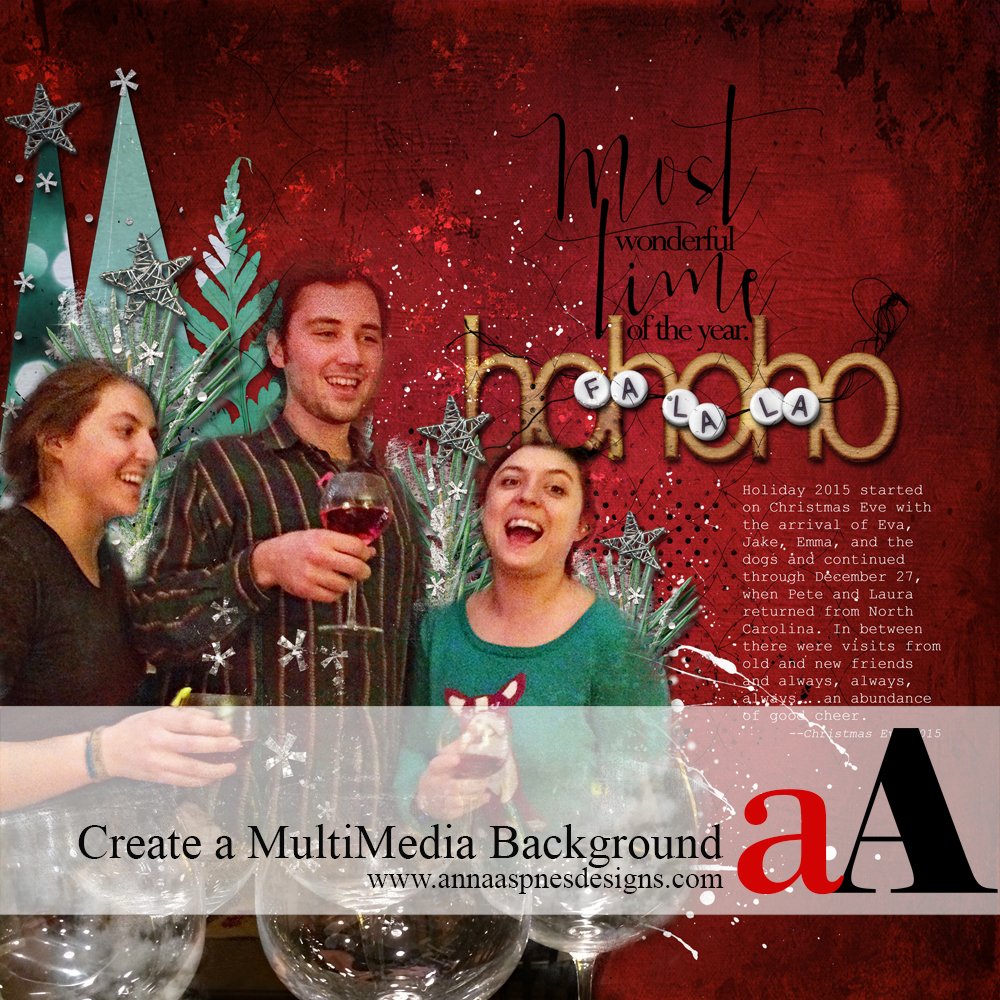 a
A
Creative Team Member, Laura Tringali Holmes, shares how to Create a MultiMedia Background.
Create a MultiMedia Background
Introduction
Use MultiMedia elements to establish a background foundation for a photo focal point.
A Montage is a collection of digital elements arranged to form a unified whole.
MultiMedia Elements coordinate in Color, Style, and Theme, making them a perfect component to your digital scrapbooking and artistry.
A foundation enhances the visibility of the photo and anchors the Focal Point to the background of the layout design.
1. Create a Foundation. Create a new 12 X 12 layout at 300DPI Open and drag a solid background onto your layout. Arrange your photo/s on the solid background paper. In this holiday layout I used extractions of two photos.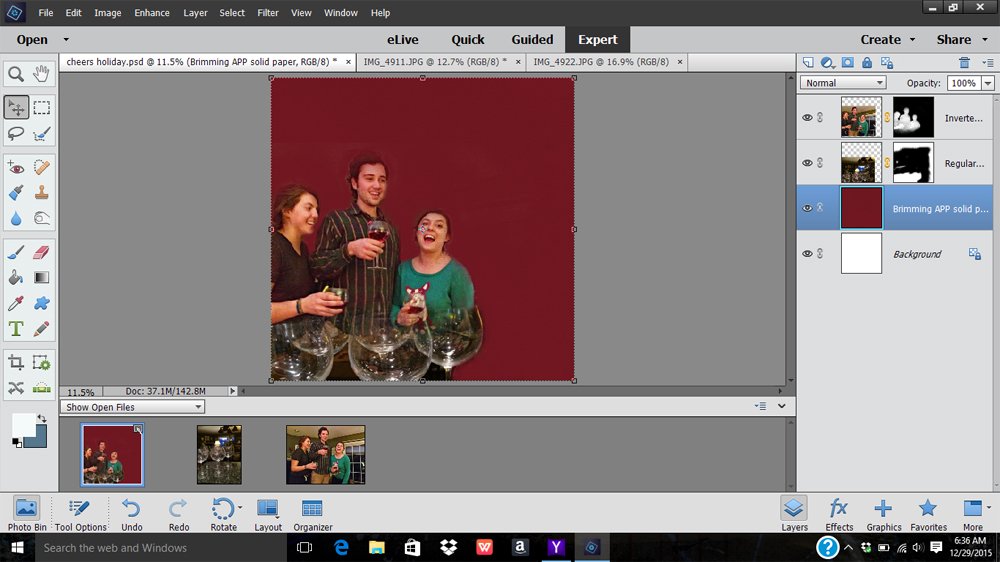 2. Add MultiMedia Elements. Arrange a selection of MultiMedia Elements behind the photo/s. I chose Multimedia Christmas Trees No. 1 both for their geometric shapes, which contrasted nicely with the round wine glasses, and the color, and also matched my daughter's sweater.
Since MultiMedia Elements are delivered in layers, you can easily grab the layers you want when you want them, so I started by adding only the basic tree shapes. Add shadows you the elements as desired.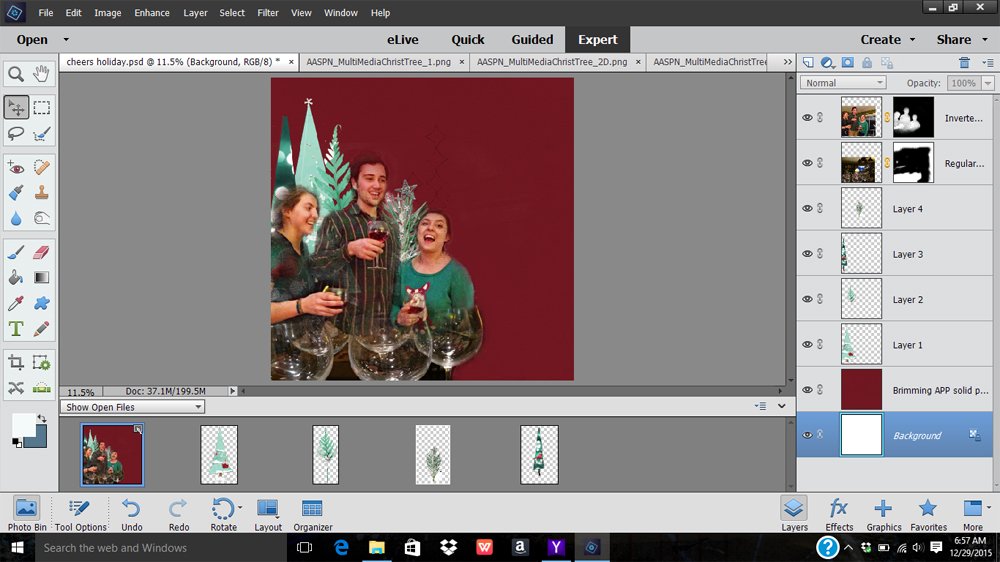 3. Position Additional Layers as Desired. I arranged the Star, Snowflake, Scatter, and Brush Layers form Multimedia Christmas Trees No. 1 both in the background and foreground. Experiment with Blending Modes—for example, I found that the color of the stars picked up the color in the wine glasses when blended with Overlay Blending Mode. Learn more about using Blending Modes in AnnaBlendz LIVE.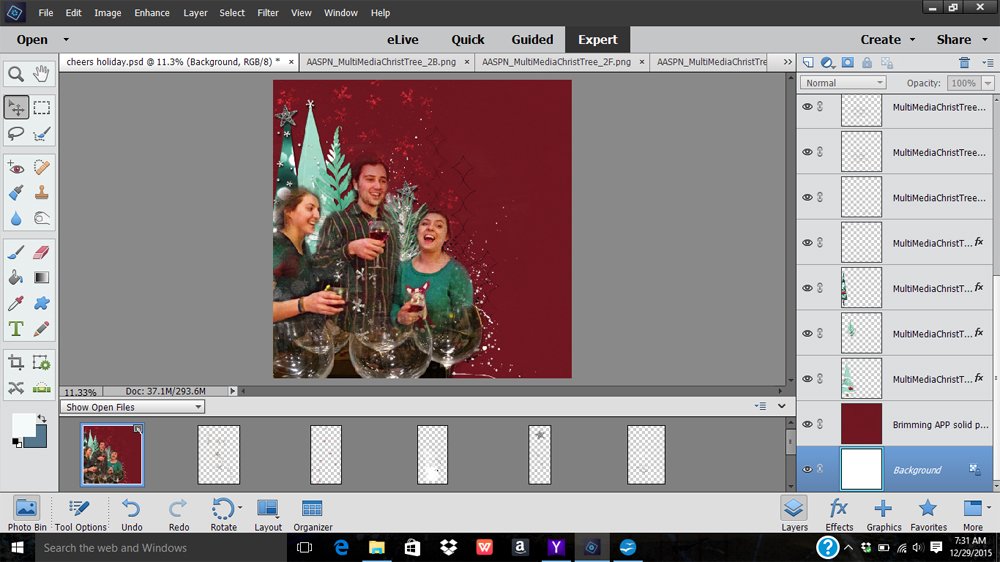 4. Tweak the Montage. Zoom in and eliminate any stray pixels with layer masks and/or the Eraser Tool. Add additional background elements if desired to add balance and/or interest.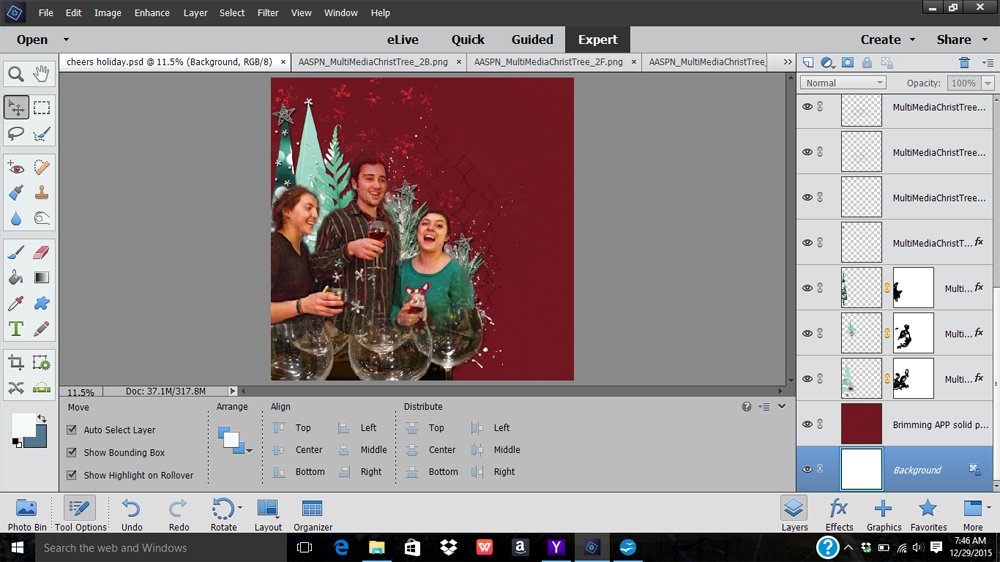 5. Embellish. Adorn your layout with a Title, Journaling, WordART, and Elements.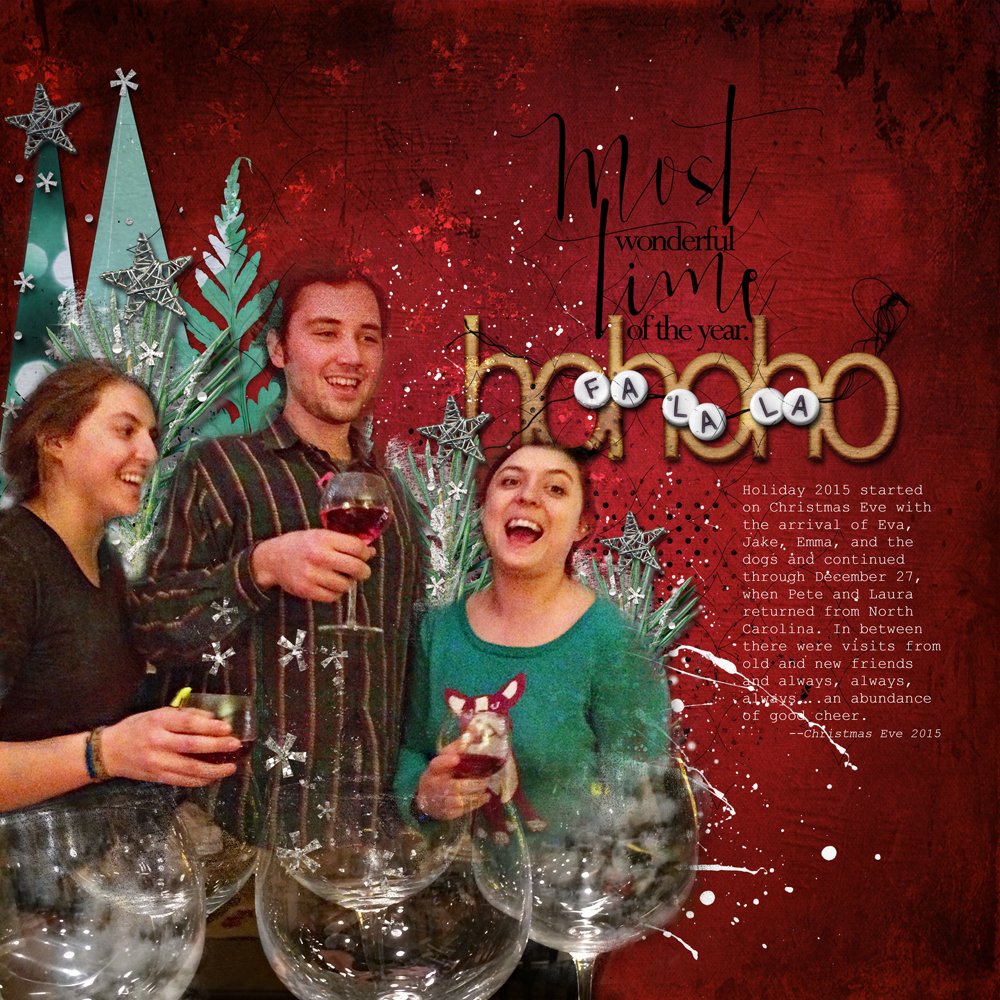 Click on the above photo for additional process notes and supplies used.