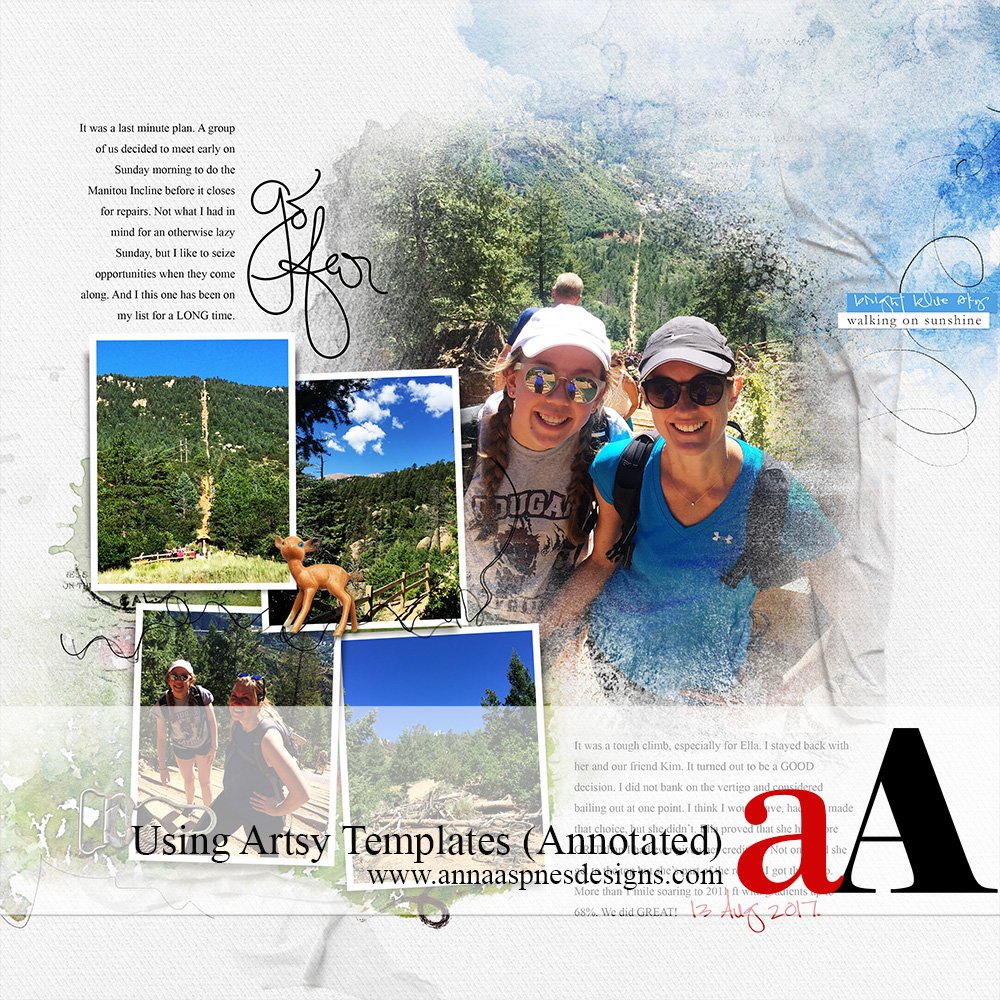 Today, I'm sharing a Using Artsy Templates Video Tutorial  which I posted on the [aA] Youtube channel yesterday.
Using Artsy Templates Video Tutorial
One of my goals is to get back to adding a few more video tutorials to the [aALOGO] Youtube channel.
Maintaining balance in all my responsibilities around here can be a challenge, but I tend to prioritize according to importance.
The same approach I take in my own artsy digital scrapbooking and artistry.
And I find this video making hard.
It's hard for me to put myself on camera. and out into the world, if I'm honest.
The more I do it, however, the more confidence I build…
And the more I see how much it's changing YOUR digital artistry and scrapbooking.
That is really important to me.
In showing YOU how to use the Anna Aspnes Designs DigitalART product range, I'm hopefully making a difference, and giving my own artistry purpose.
There are actually 2 new videos on the on the [aALOGO] Youtube channel.
Click on the above links to access both videos, or watch the latest addition below.
I'm always looking for unique ways to share my digital artistry process with you.
We all learn differently and there is no one size fits all approach.
This particular video, can be enjoyed by the hearing impaired.
I recorded the  process of creating a layout using Template #9 from Travel Template Album No. 3 and then added my process via speech bubbles.
A lot of experimentation and play leads to new skills and creativity.
I bet that's sounding familiar to students who take my classes 🙂
You may also be interested in 2 other template related video tutorials:
And just a reminder…
These templates are ON SALE through Friday 25 August 2017 at 9 am EDT ONLY.
I hope you find this Using Artsy Templates Video Tutorial helpful in using the Templates at Anna Aspnes Designs.
If you like these videos, please help us spread the joy of artsy digital scrapbooking and artistry by sharing this post using the social media icons below.
And let me know what you'd like to see next in the comments below.
See you in the AnnaGallery.