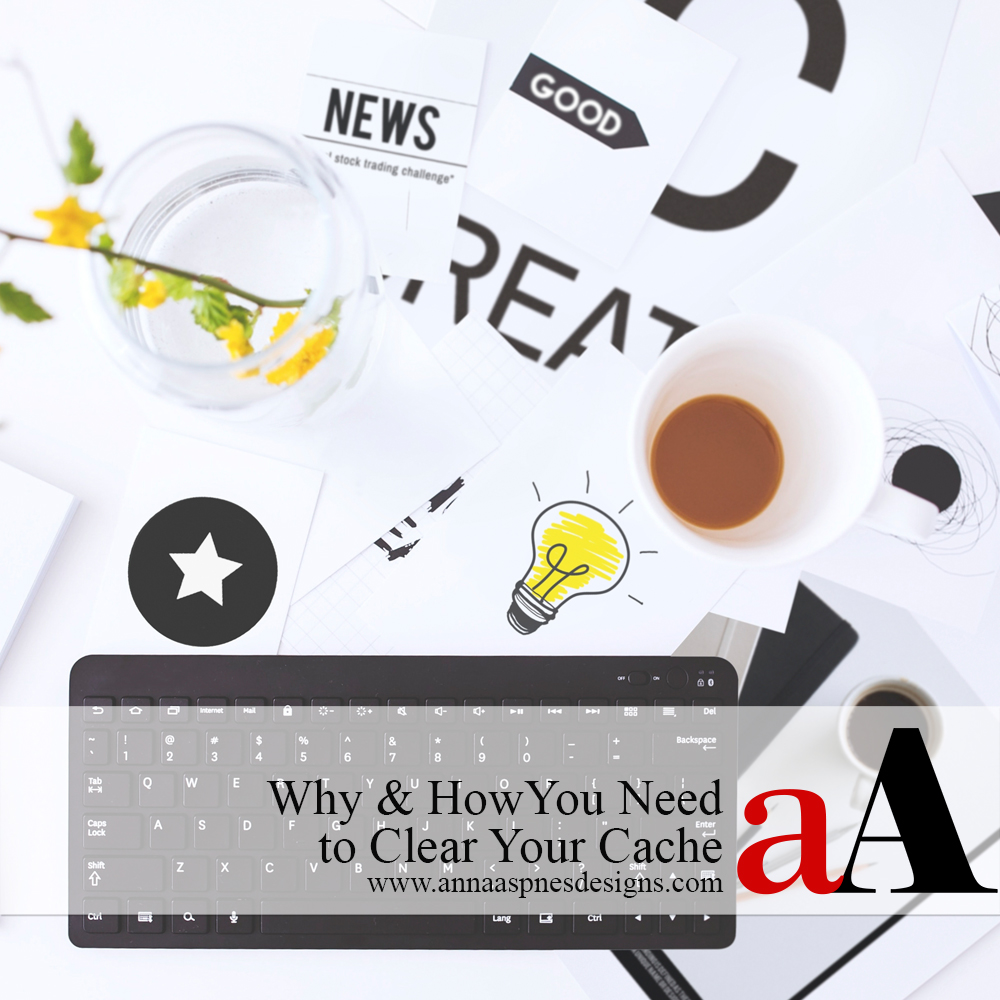 In this post I want to share some guidance on how to clear your cache.
This can be helpful when Anna Aspnes Designs is not displaying as expected on your computer.
Why and How To Clear Your Cache

Sometimes Anna Aspnes Designs might not display as expected on your computer.
No Access to Anna Aspnes Designs website.
Unable to Check Out or Address not showing correctly.
Warnings of Trojan/Malware.
This can be due to the Cache Memory on your computer.
What does cache mean?
A cache is any Reserved Data Storage Location that helps software or hardware run faster.
Think of a cache as a small drawer under your office desk that holds Temporary Files you need to access frequently to speed up your productivity. These files will eventually collect and fill up the drawer or become obsolete as new files replace old ones.
This will happen Every Time we update the Anna Aspnes Designs website.
Why You Need to Clear your Cache?
1. Disk Space
Cache can Accumulate and therefore use a lot of disk space on your computer.
This can effect the speed at which you are able to browse the web and affect the Performance of your computer
2. Outdated Web Versions
A website can show Outdated content even after it's been updated.
Sometimes older versions stored in the cache can prevent the Loading of recent changes.
In Deleting the cache, the new version can be shown.
3. Privacy/Security
Clearing your cache will remove your Browsing History to ensure privacy and data security.
How to Clear your Cache:
Note. You will need to completely shut down your computer and reboot (This is NOT the same as Restart.)
If You Are Still Having Problems?
Email me at anna@annaaspnesdesigns.com
We don't know there is a problem unless you let us know.
And we are always happy to help.