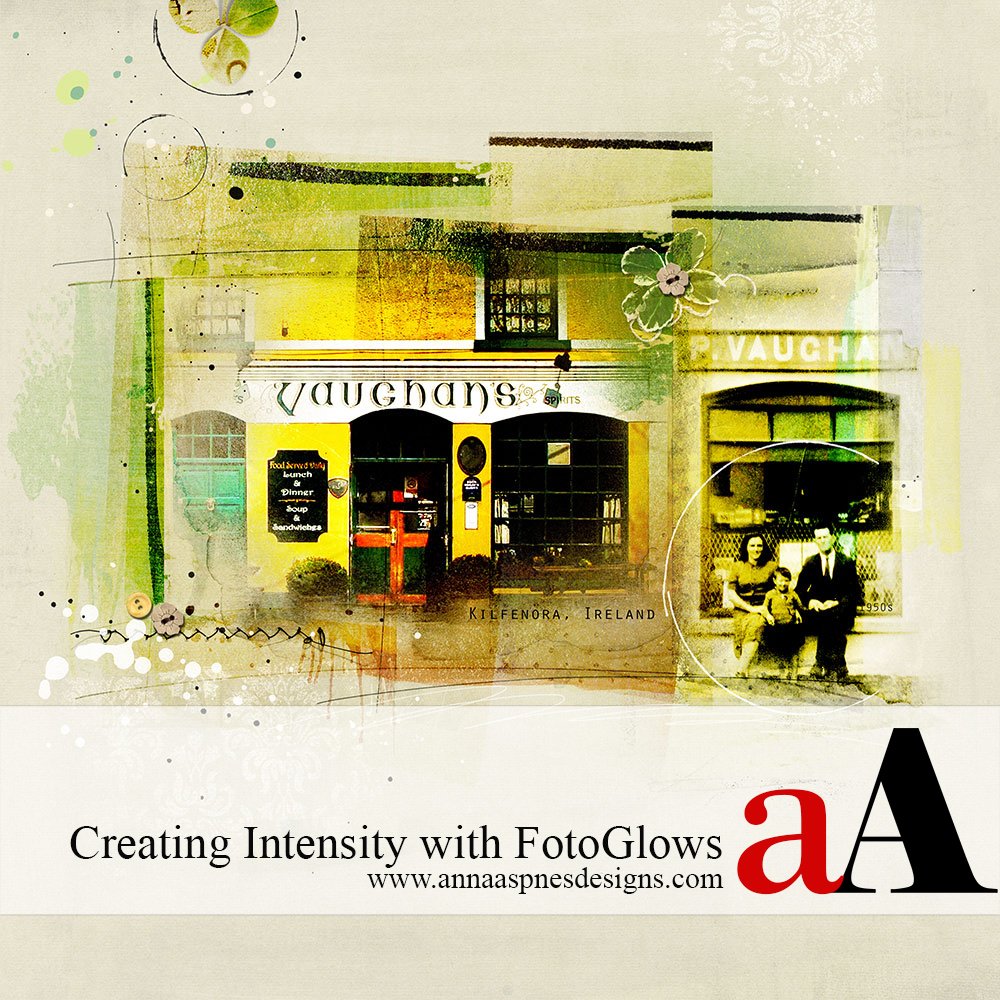 Creative Team Member, Miki, shares her process for creating intensity with FotoGlows in Adobe Photoshop with her Irish Pub Layout.
Note that this tutorial can also be completed in Adobe Photoshop Elements.
Creating Intensity with FotoGlows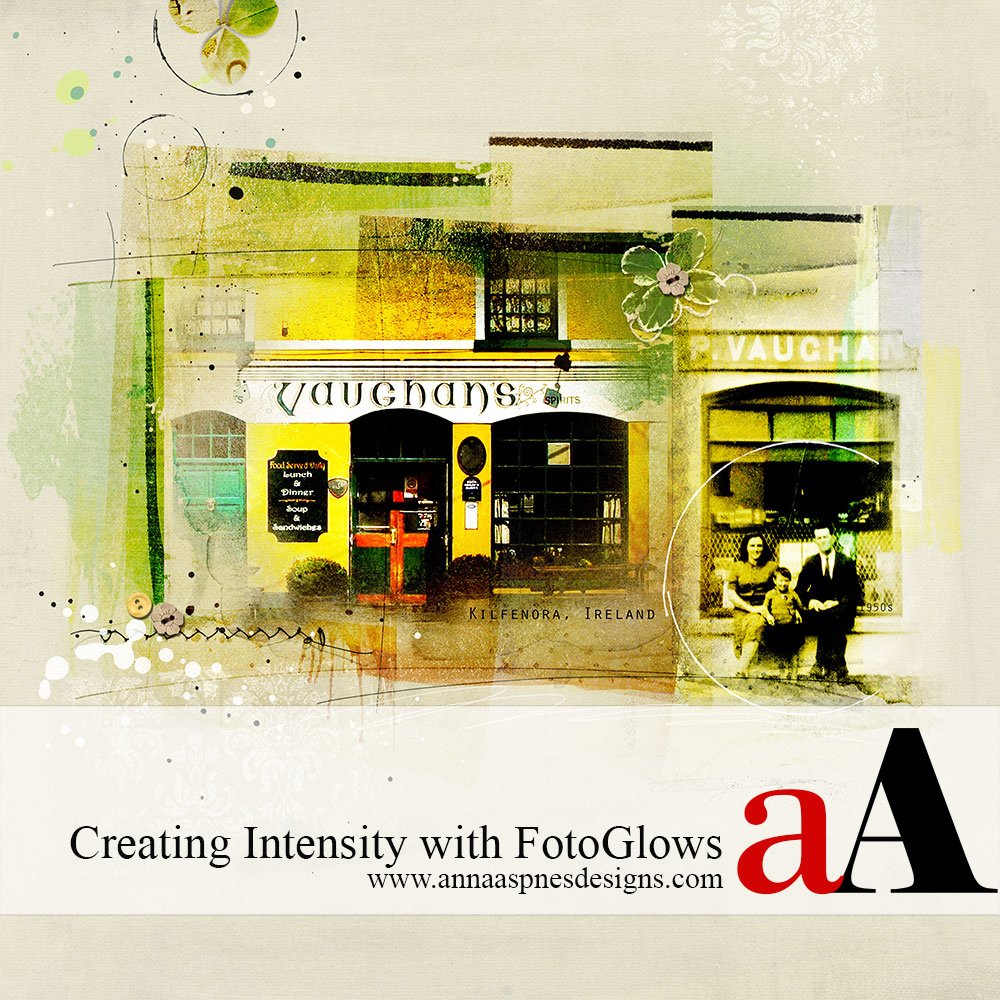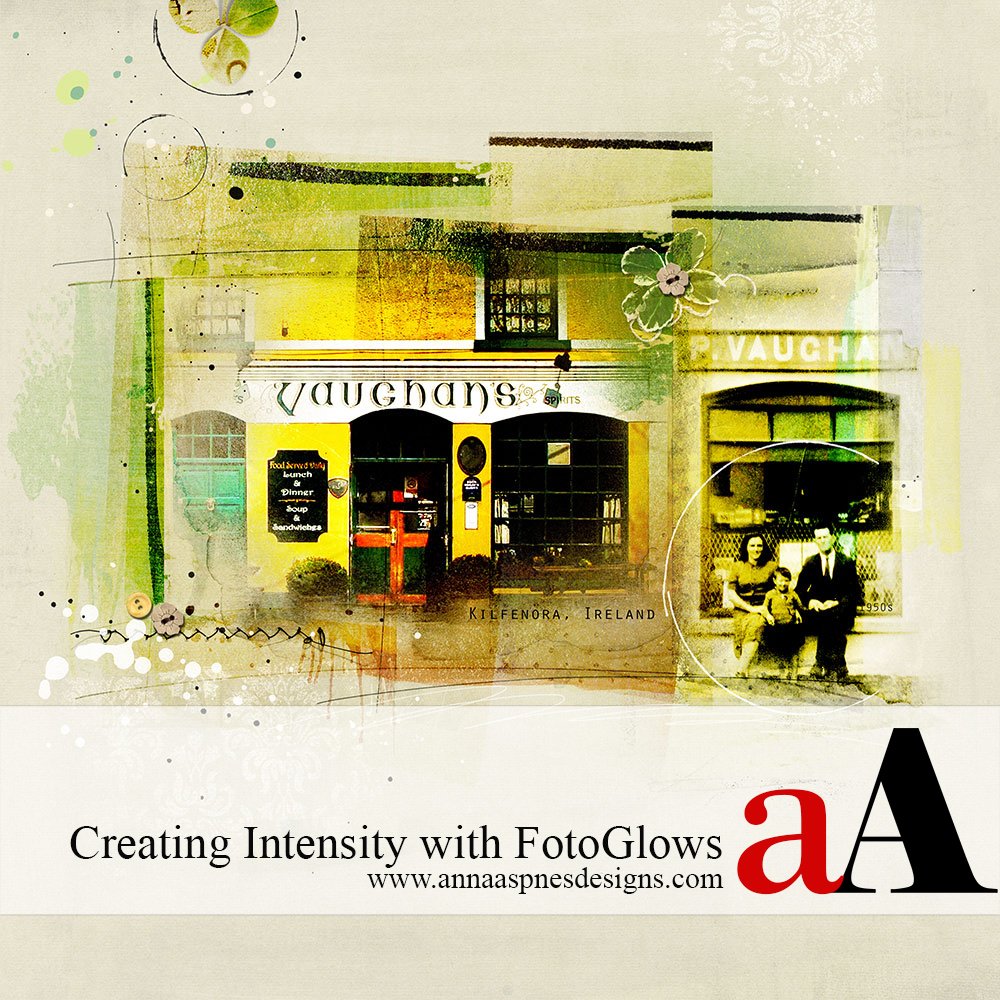 I created this page last year to celebrate my Irish heritage. While going through a box of my mother's old photos, I found a picture of the pub from the 1950s with my grandfather's brother and family sitting in front. There have been a few changes to the pub over the years, but the photo preserves a piece of history.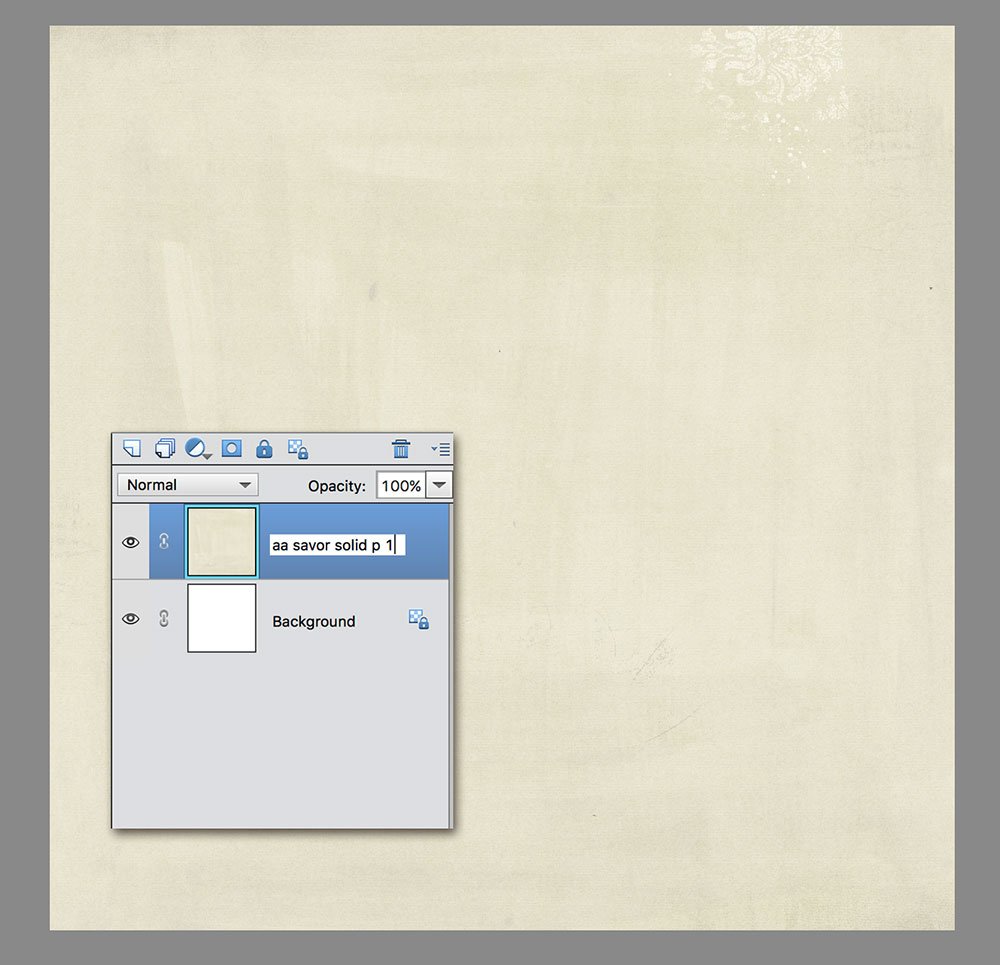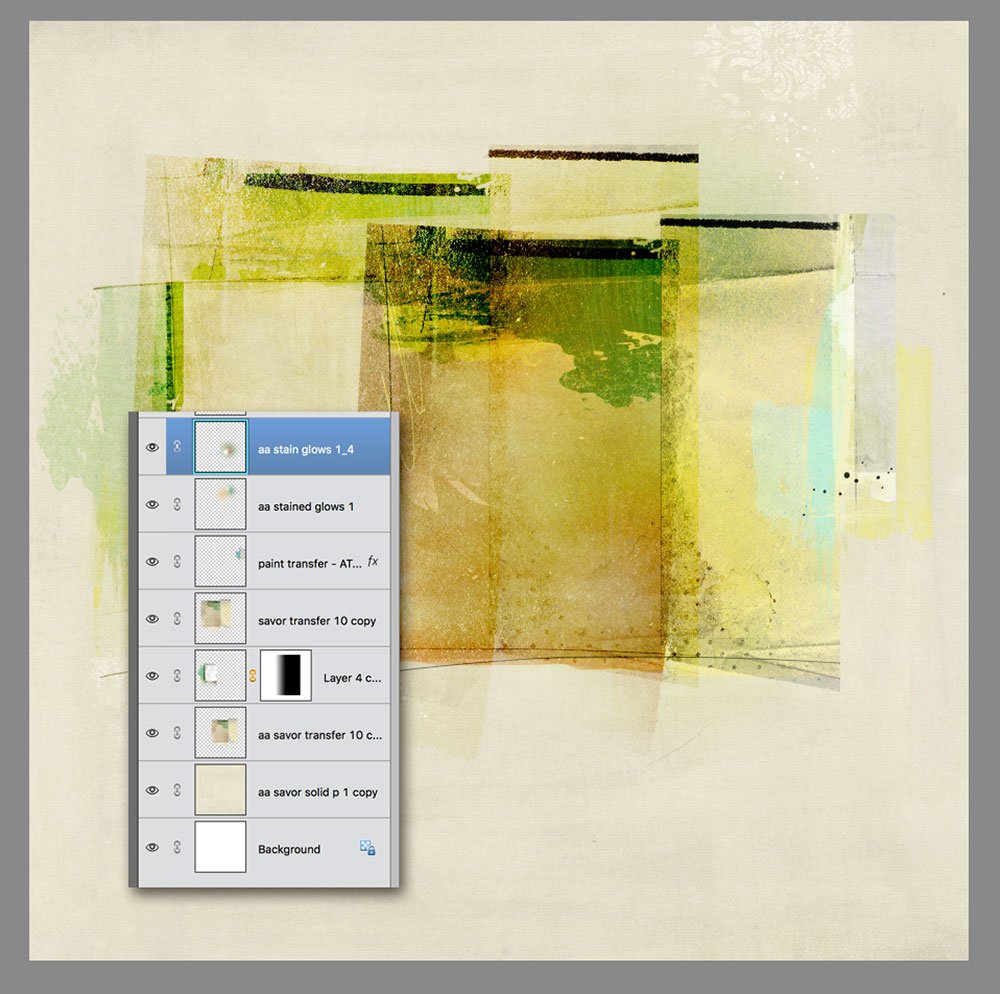 Create a Foundation.Create a new 12 x 12 page at 300 dpi. Open and drag your paper onto the layout. SolidPaper1.jpg from ArtPlay Palette Savor was used for this page. I like the blockiness and bold lines of the transfers from ArtPlay Palette Savor and layered them across the page to create a color base for the photos.
I applied different Blending Modes to the various layers to yield different effects and intensity of color. Several files StainGlows No. 1 were added with the Blending Mode changed to COLOR BURN for more dimension and intensity.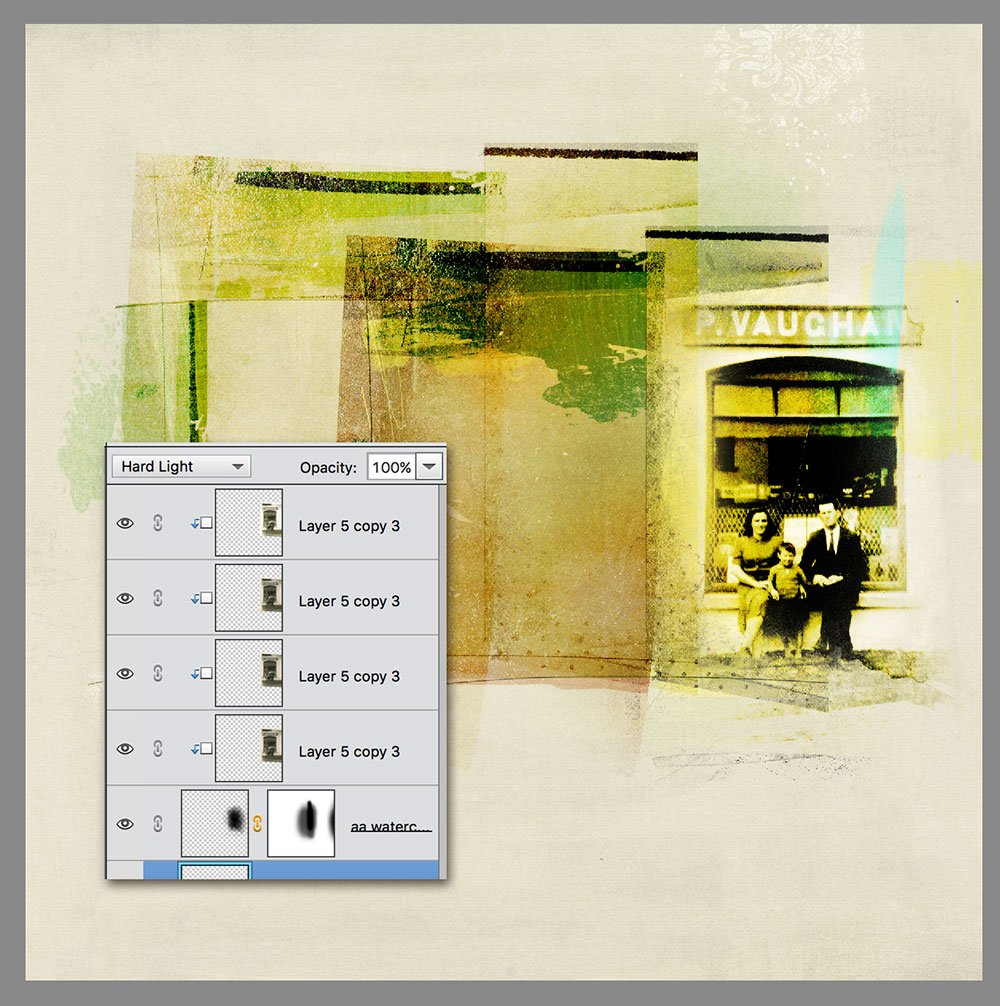 Create Photo Intensity. The vintage photo was small and had yellowed with age. A Levels Adjustment was made. The photo was clipped (CMD/CTRL + Option + G) to a Watercolor FotoBlendz 6 mask, then duplicated two more times with the SOFT LIGHT  and SCREEN Blending Modes applied make further adjustments.
A composite image was made (CMD/CTRL+ OPTION/ALT + E) and the HARD LIGHT Blending Mode was applied. The composite image was duplicated (CMD/CTRL + J) with the COLOR BURN Blending Mode applied.
Play around with different Blending Modes to get the effect that you want.
The same process was used for the second image. Several FotoGlows 5 were layered between the photos to light the window areas of the photo.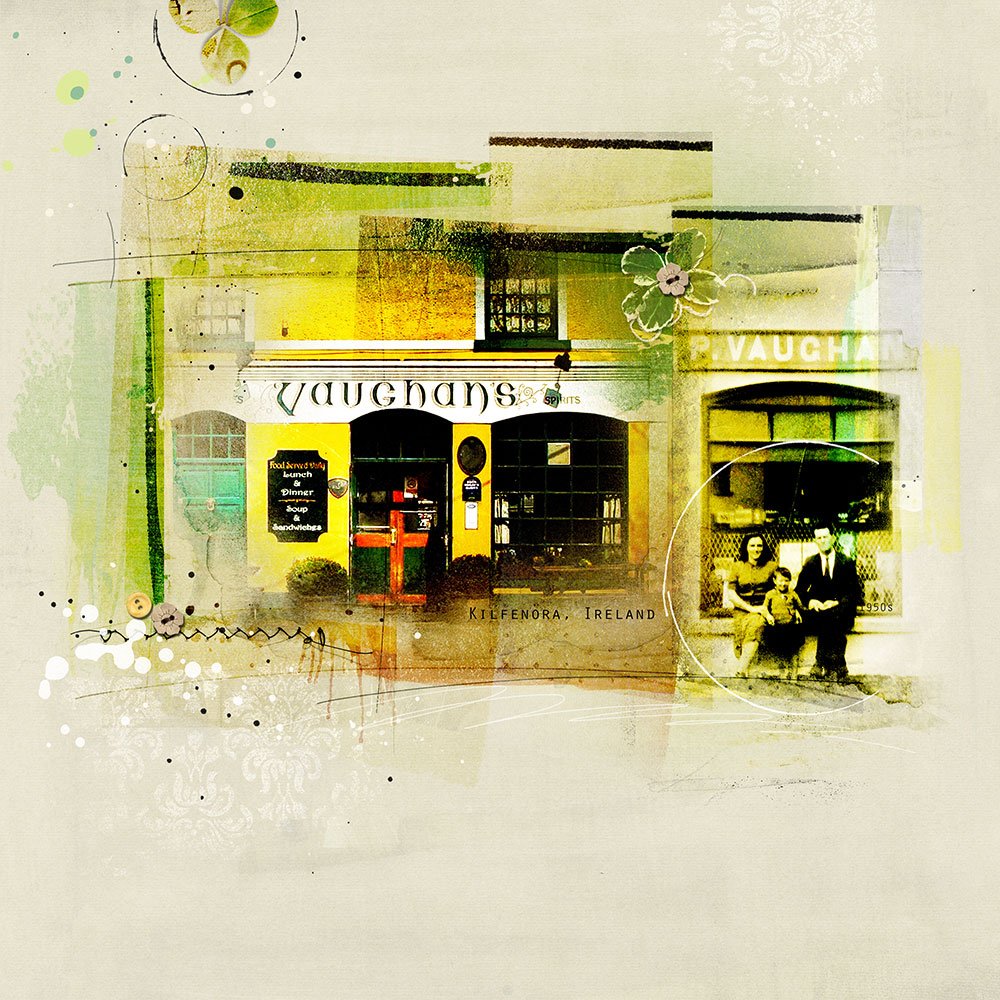 Embellish. Complete the page by adding WordART, Textures, Stitching, ArtsyTransfers, Overlays and Brushes from the aA store.
Invitation. We would love to see your layouts creating intensity with FotoGlows and to inspire you we are offering 40% discount on FotoGlows in the aA store.
Coupon code: aA-FotoGlow40
Good toward:
FotoGlows
by Anna Aspnes Designs
Good for: 40% Off
Good thru: March 31, 2017