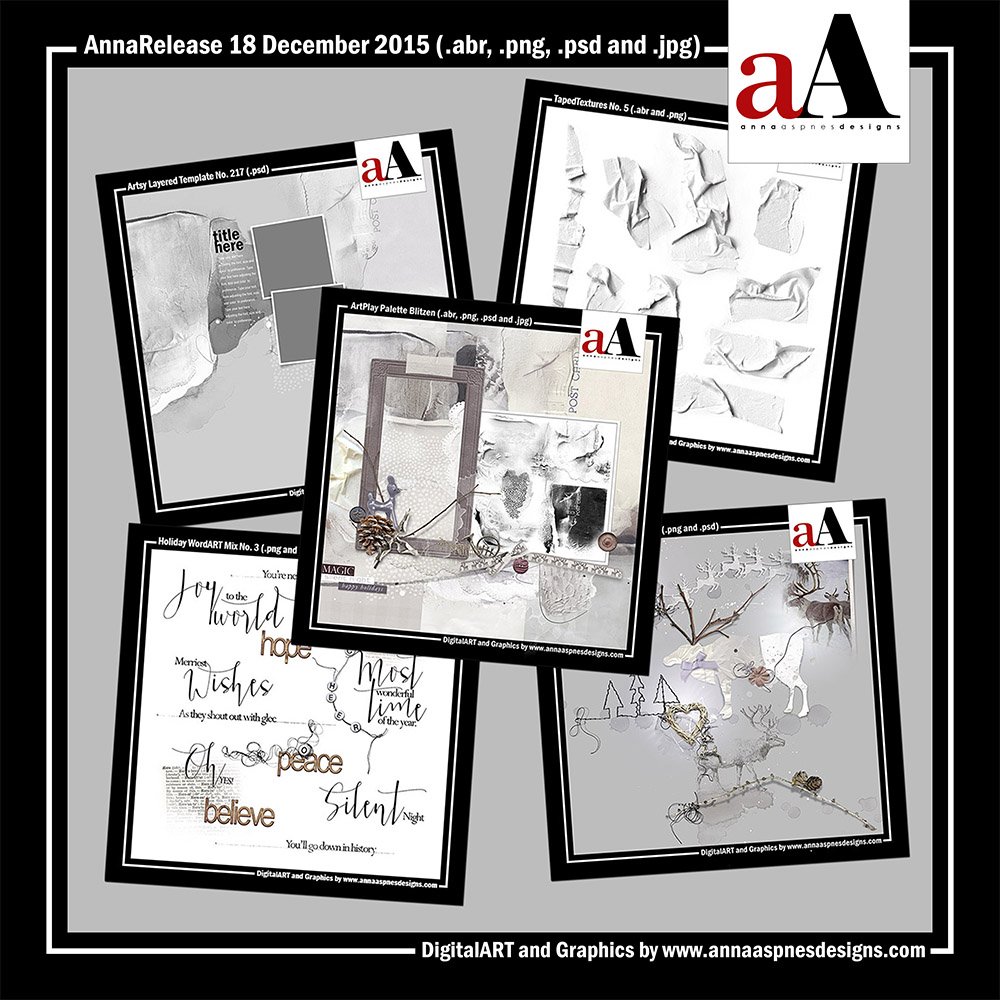 The Details. NewART has arrived in the aA store.
Each of the 5 individual digital products is 20% off or available as a collection discounted by 44% through Friday December 25, 2015 at 9 am EST.
Background and Origins. This week's release is inspired by an unconventional color palette and reindeer theme but the neutrals make this collection particularly fitting for occasions beyond Christmas.  I always try to accommodate customer requests when I can.
This is likely to be the last AnnaRelease of 2015 as both Christmas and New Year fall on a Friday. I'll be taking some time off over the next few weeks to enjoy the holidays, and finishing up my new class, PenPlay, as well as working on a few other project before the year end.
I hope you enjoy 🙂