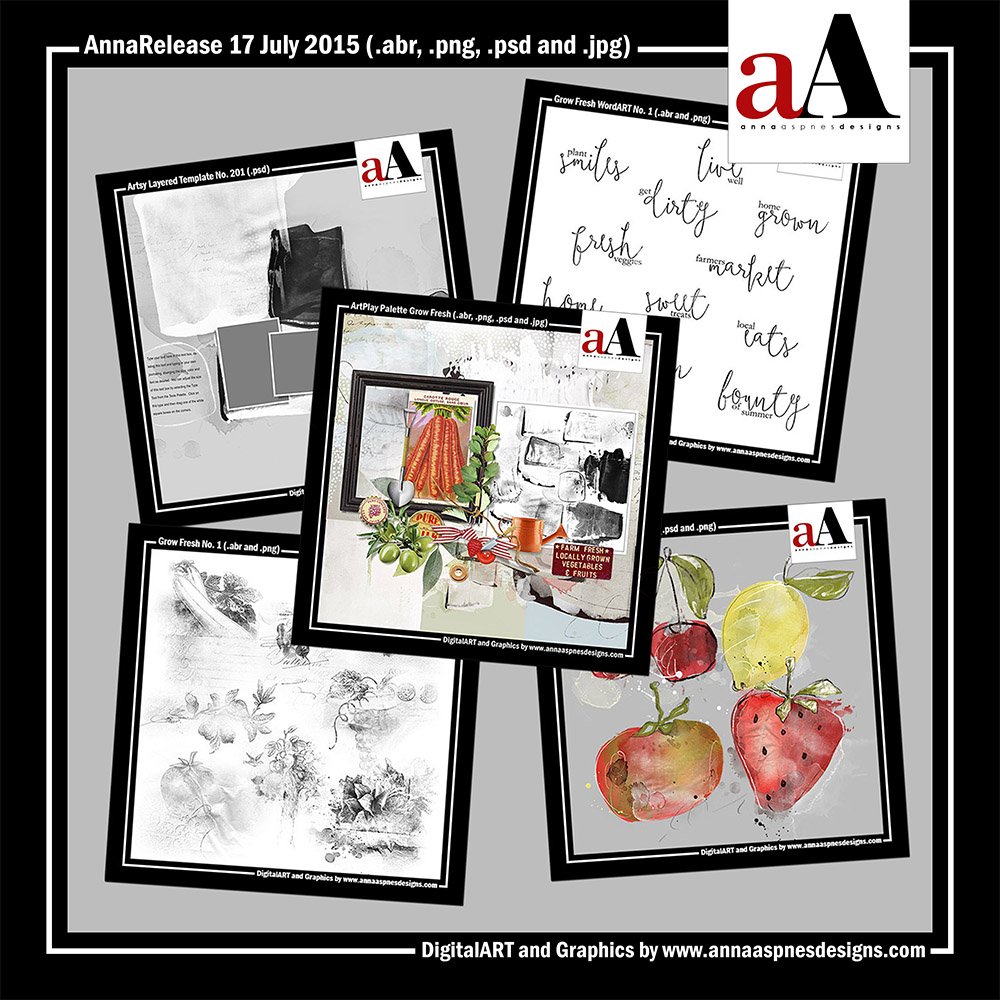 The Details.
 NewART is now available in the
a
A
store
.
Each of the 5 individual digital products is 20% off or available as a collection discounted by 37% through Friday July 24, 2015 at 9am EST.
Please note that the special pricing on last week's AnnaRelease *Take Flight* is being extended through Friday July 24, 2015 at 9am EST in light of the Oscraps store closure this week.
Background and Origins. This week's release was a joint effort. I had a request for something related to Farmer's Markets and tied this in with a gardening and summer fruits and vegetables theme using the suggested color palette. I particularly enjoyed creating the painted fruit MultiMedia files. Each fruit is 8-10 inches and would be great for cards or WallART.
Happy weekend.