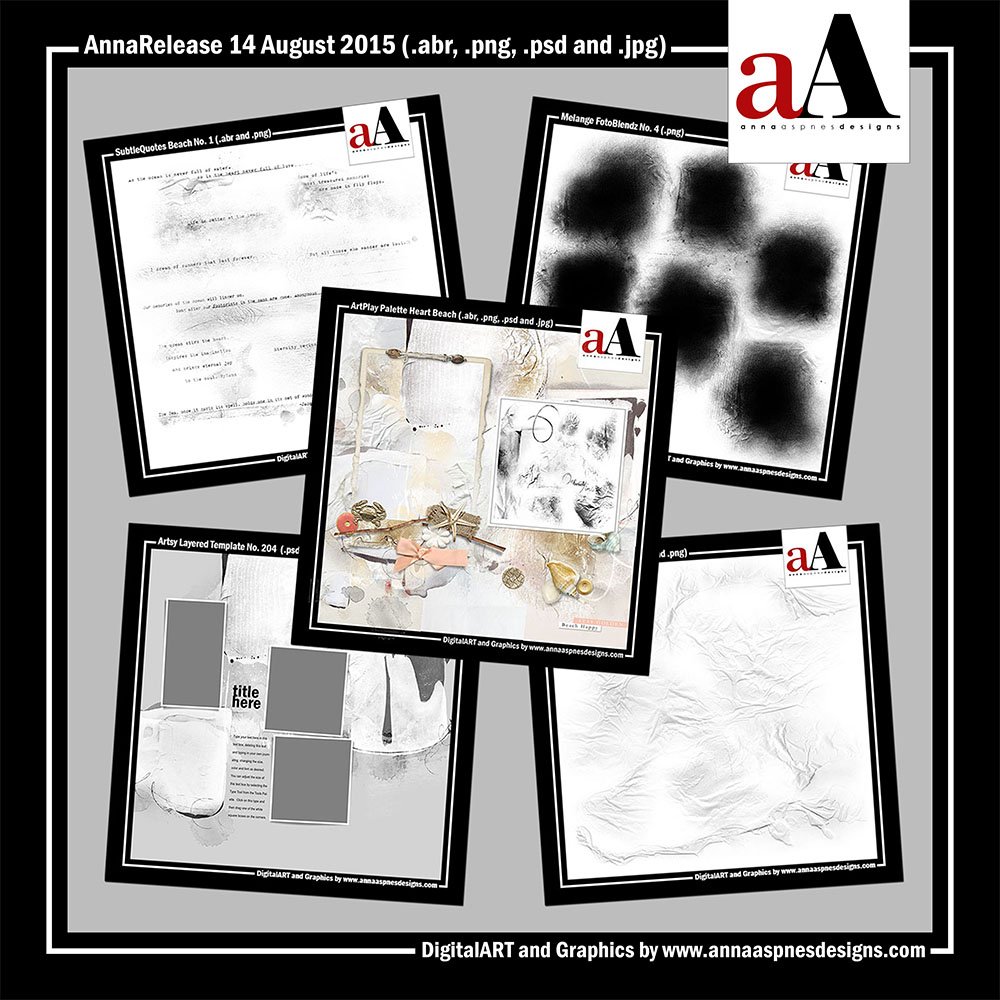 The Details. NewART has arrived in the aA store.
Each of the 5 individual digital products is 20% off or available as a collection discounted by 37% through Friday August 21, 2015.
Background and Origins. This particular collection was a team request, as was the color palette. In fact, I added in some cool grayish blue to bring the whole theme together.
Ella and Luke are officially back in school for their 7th and 5th Grade years which means that our beach days in the Northern Hemisphere are numbered. We're personally a little land-locked here in Colorado but have made it to our local reservoir beach for some Stand-Up Paddle Boarding fun this year.
The colors in this Palette are also fitting for travel. The whites, soft yellow and peach hues are reminiscent the architecture in places such as Brussels, Paris and Rome. I was fortunate to back-pack through some of these majestic cities during my student years.
Regardless of the photos you're playing with this week, have some fun! I have been telling my first AnnaBlendz students that there is no such thing as perfect photos, DigitalART supplies or even layouts. I truly believe in the ability to harness your unique creativity and the power of Photoshop. You can combine your photos with a number of different digital supplies to create everlasting memory keepsakes that will be enjoyed for generations. And we don't need to take the whole process so seriously!
When I look back at my first layouts from 12 years ago, I never wish I had done something different in terms of the design of the pages, but I often wish I had made more of them.
Note that there are only a few spots left in the September AnnaBlendz sessions. If you are interested in kicking your artistry up a notch, you can check out the details and sign up here.