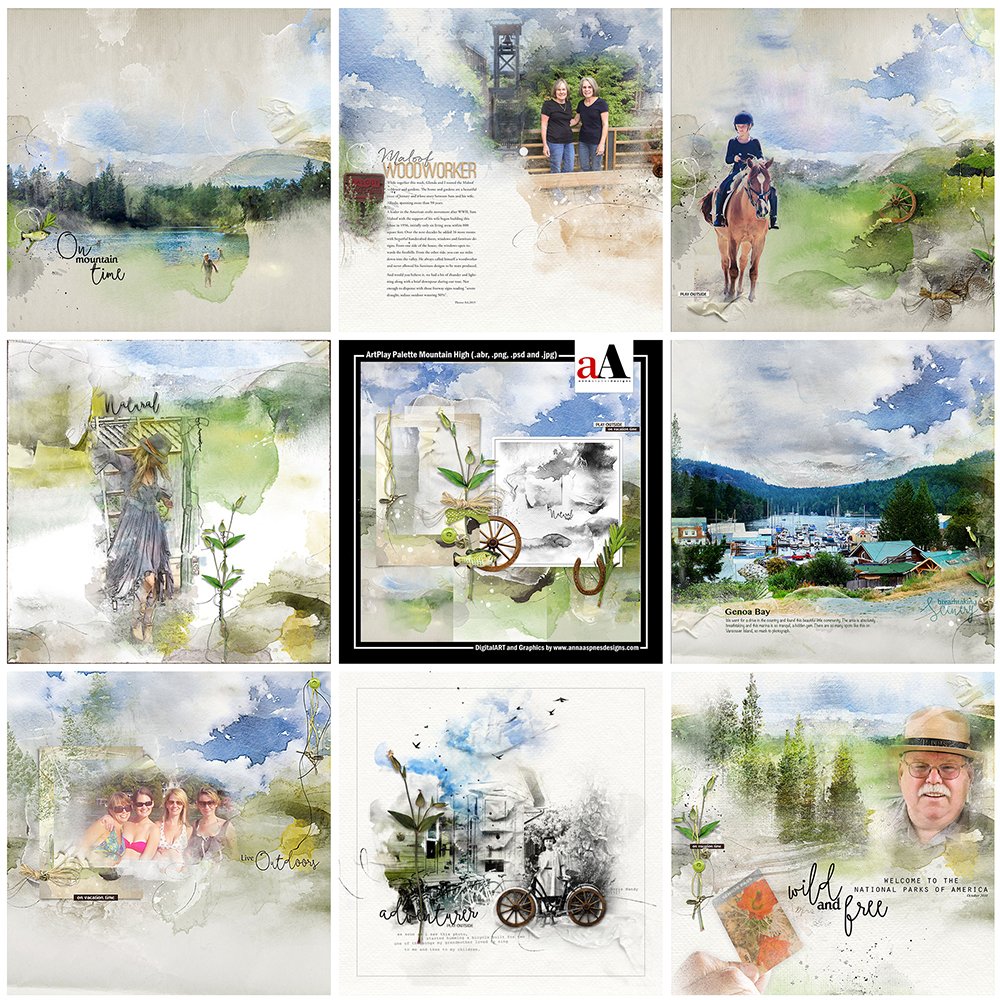 Happy Monday friends!
I hope you had a fabulous weekend. There is a "Mountain" of new inspiration in the  aA Gallery from the aA Creative Team using ArtPlay Palette Mountain High and supporting DigitalART products.
You can view the entire release here for a limited time.
Click on the image below to view more gallery inspiration, or visit the AnnaTeam Layouts board on Pinterest.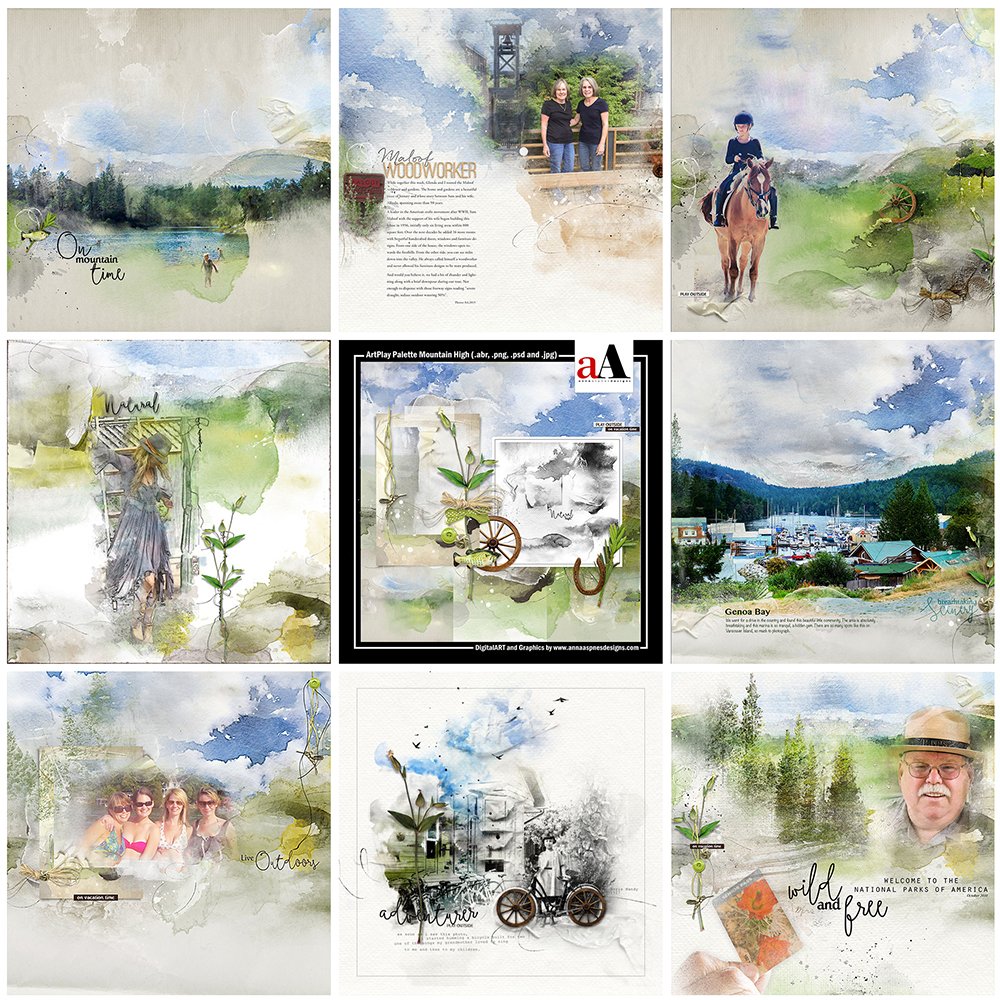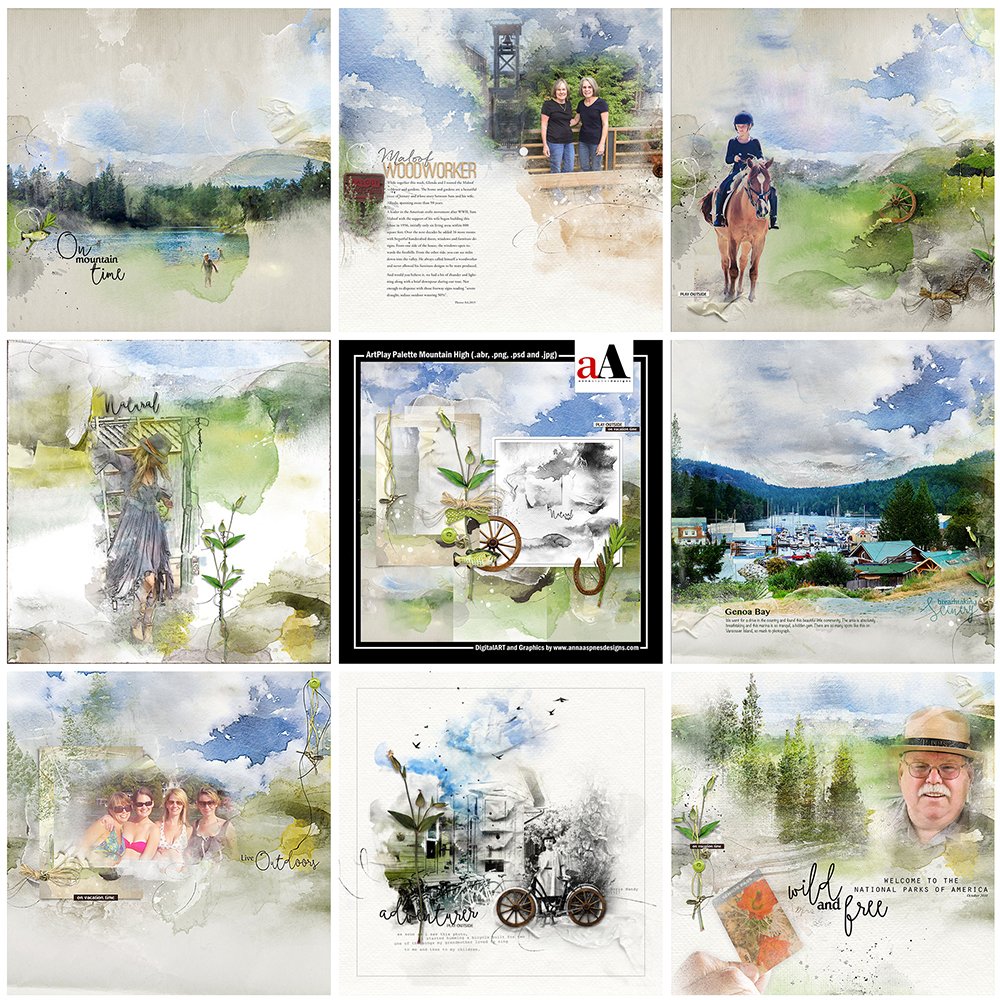 Gallery HighLights. Click on the images to access complete digital supply lists, plus process notes on how each team member put their pages together.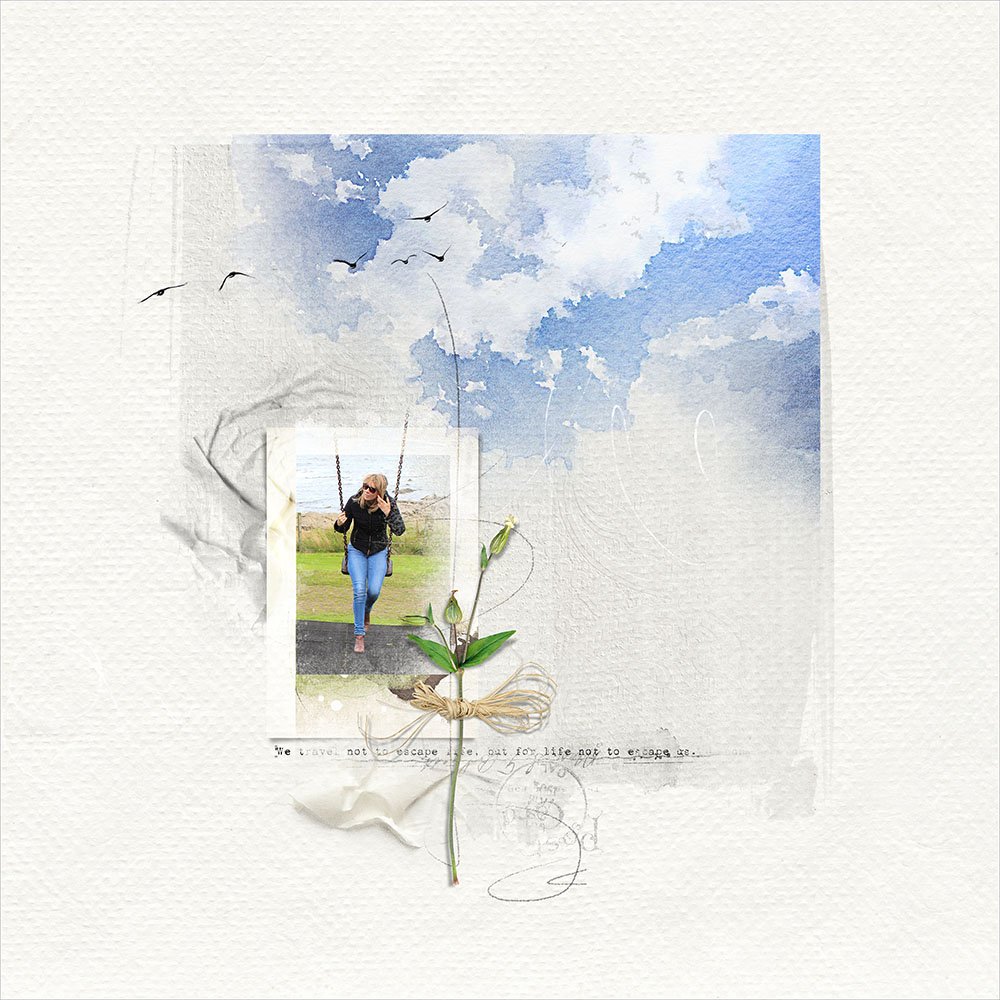 Swing High | Applechick
Create Custom Artsy Background. Layer 2 transfers on top of a solid background to create a custom background for your DigitalART composite.  Fiona layered a neutral transfer from Artsy Transfers Natural Instinct, then a sky transfer and a white art stroke from ArtPlay Palette Mountain High. Clip the photo to a FotoBlendz clipping mask and apply the Hard Light blending mode to the Frame. Embellish with tape transfers on either side and the art stroke is from ArtsyTransfers Escape. The page is finished with a travel quote and a flower element and raffia bow.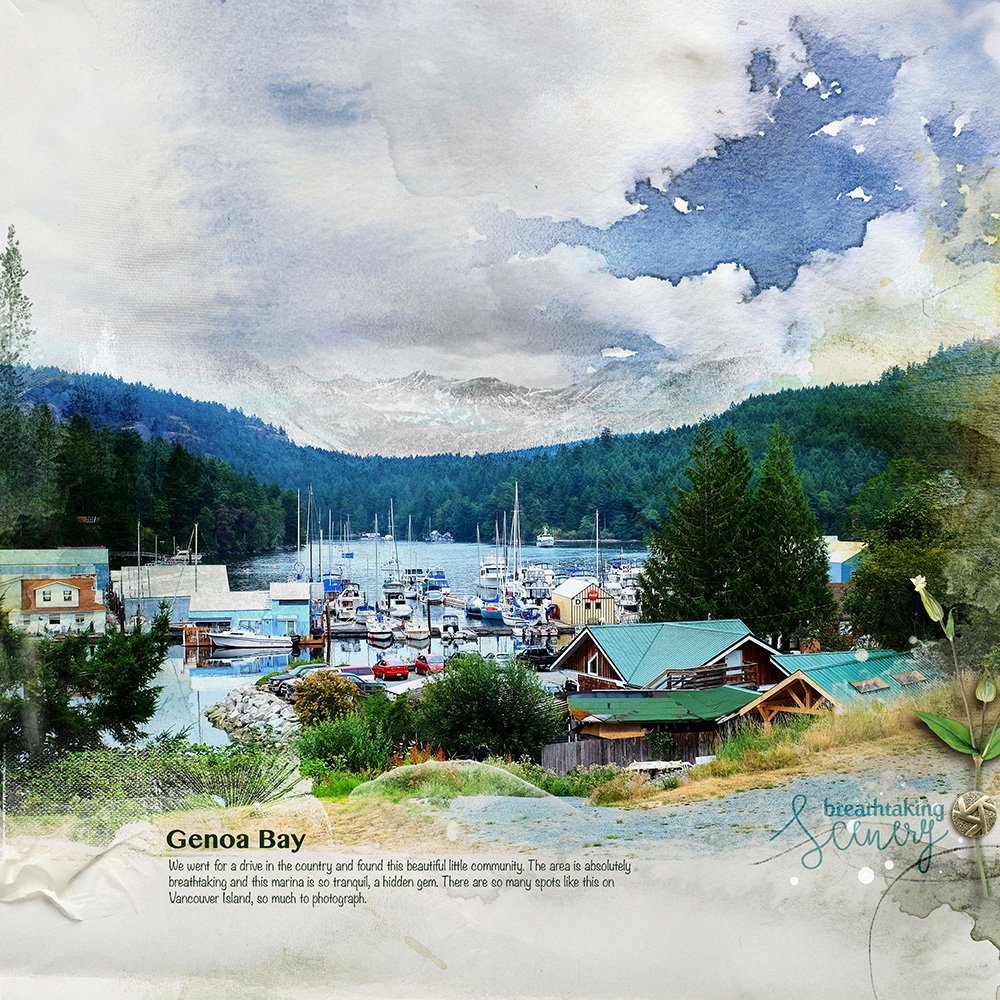 Genoa Bay | Heather Prins
Big Photos. Allow your photo to dominate your DigitalART canvas and change the blending mode of the image layer to Multiply to enable the underlying texture of the solid paper to show through the image. You can also lighten the photo slightly by adjusting the Curves (Photoshop) or Levels (Photoshop and Elements).  Blend the image then duplicate the image layer  and change the blending mode to Hard Light .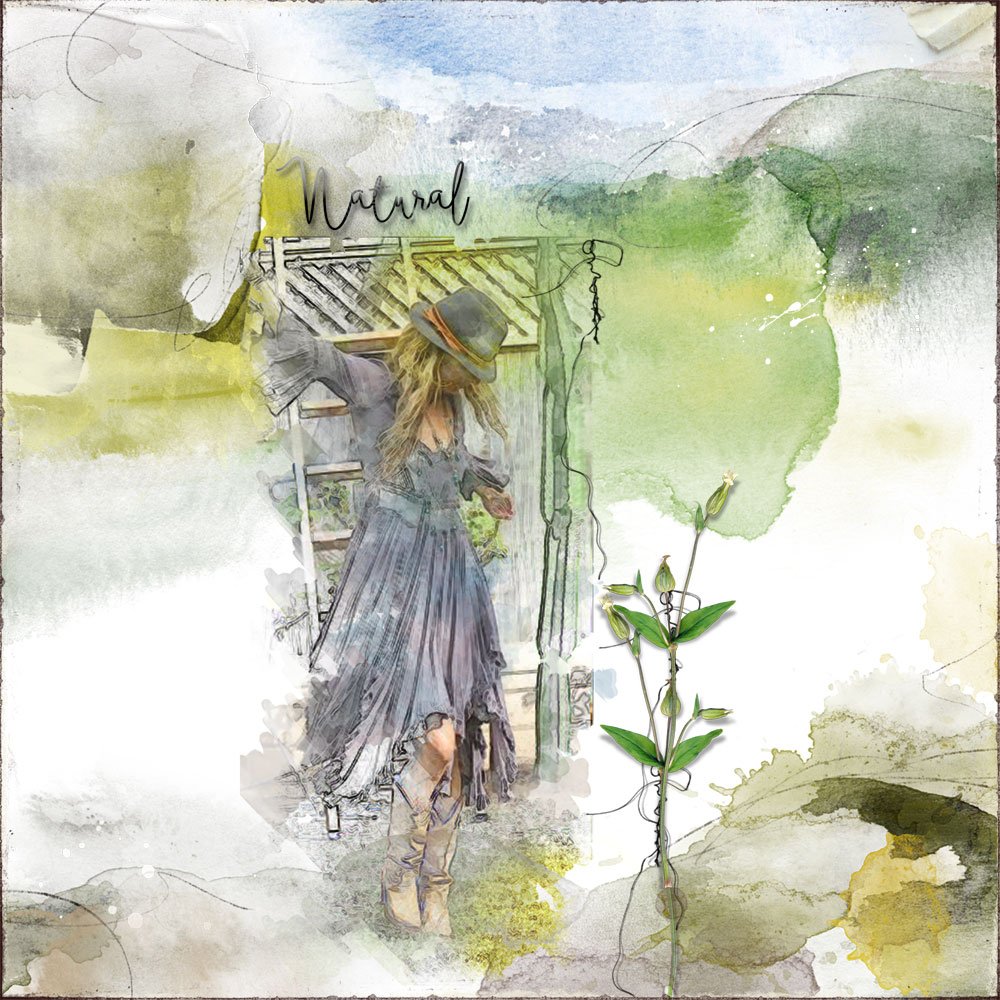 Natural | Ana
Photo Filters. Add a watercolor techniques to the focal image in the layer stack and apply blending modes as desired. The background effect is created by using three different transfers from the ArtPlay Palette Mountain High – one on the left top corner, on the right and in the lower right corner of the page.
We always love to see your pages. Share them here.