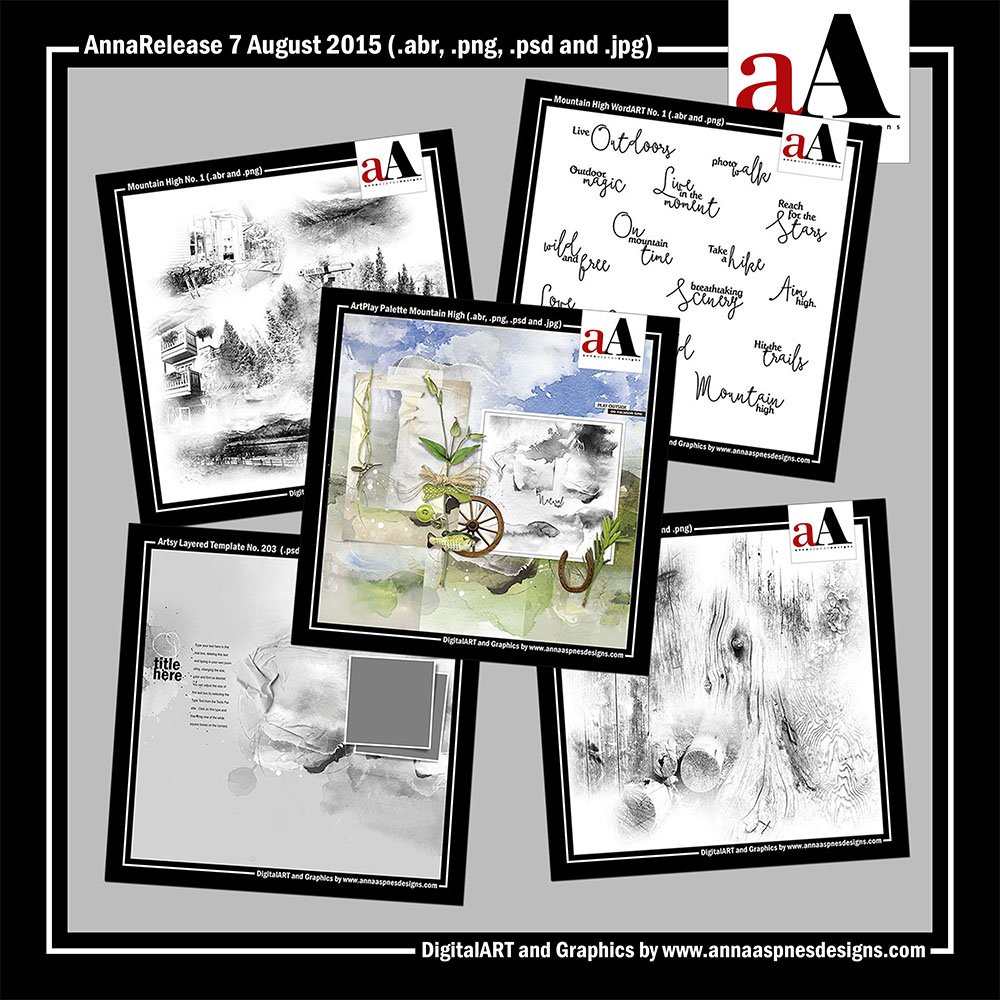 The Details. NewART is now available in the aA store.
Each of the 5 individual digital products is 20% off or available as a collection discounted by 37% through Friday August 14, 2015.
Background and Origins. Back from vacation and mountain inspired. Enough said. An outdoorsy landscape themed collection seemed the most obvious way to go. This ArtPlay Palette also co-ordinates well with ArtPlay Palette Explore,  MultiMedia Flowers No. 3 and WoodWords No. 3 from a couple of months ago. The blue skies and and green pastures are certainly a hot personal favorite right now.
Go make some fun DigitalART.