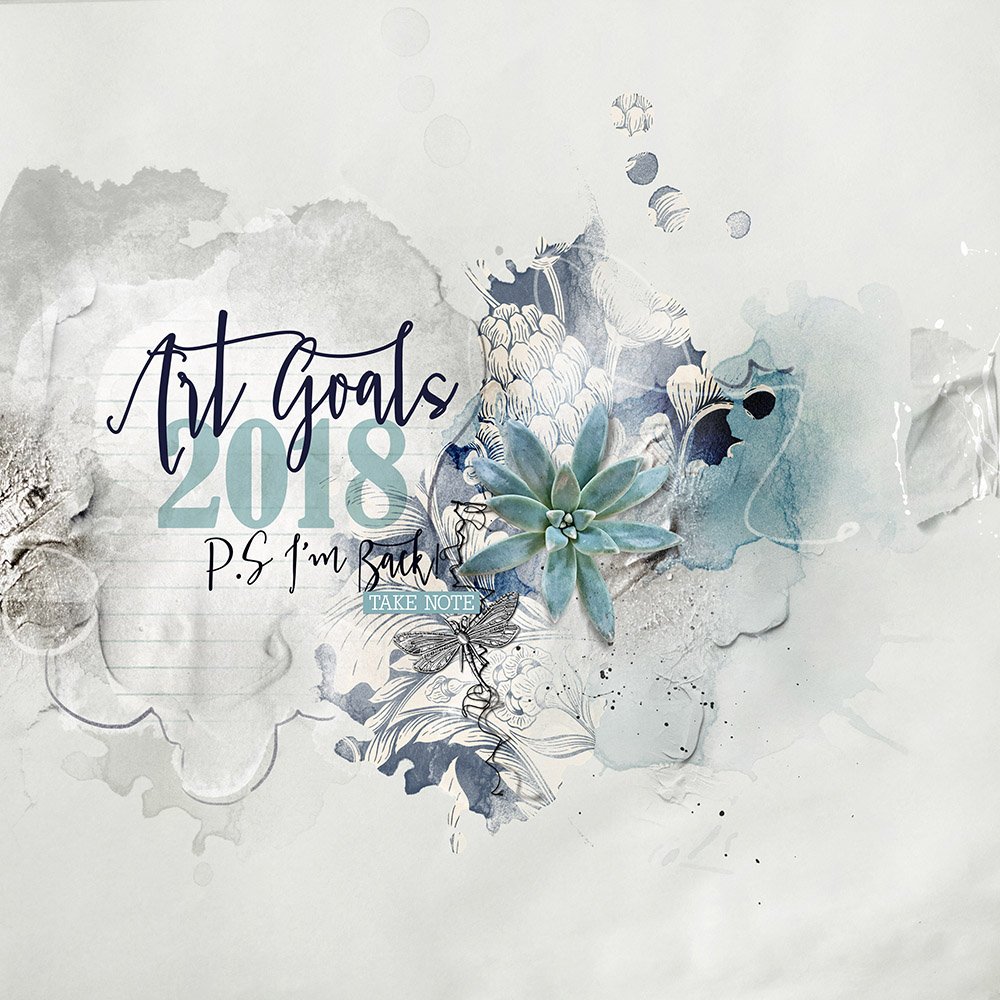 Hello! I'm back and sharing my Art Goals and Planning for Year 2018.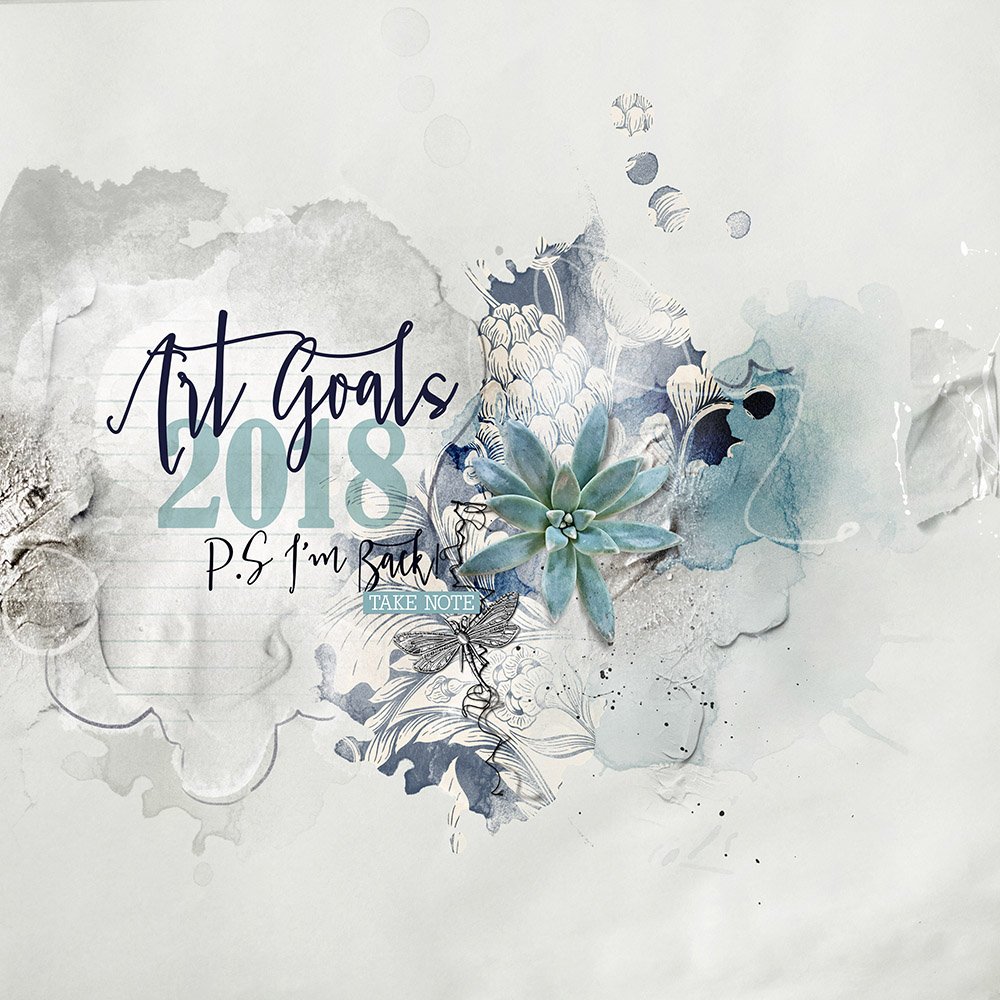 Art Goals and Planning for Year 2018
Our adventure visiting family in Scotland was more fabulous than I had imagined. Not our first time in this part of the world, but equally as magical.
We were away only 2 1/2 weeks. The time passed in a blink of an eye, but in many ways, it seems like I've been absent from this space for much longer.
I'll be sharing some of the photos highlights in a blog post soon.
The hiatus provided the opportunity to think about my Art Goals and Planning for Year 2018.
Favor Intentions
No One Little Word for me.
It slipped by the wayside a few years ago.
Instead, I have found a series of intentions to be more helpful in guiding me through the year, providing increased flexibility to my creativity.
Printing
More printing is necessary.
I am VERY behind, I realized following a little prep work for Project 2017.
This is true for both my individual layouts and photo projects.
Ella has reminded me that I need to print the pages so she can read them.
And she's right.
What's the point in making them if no-one will see them?
If I'm honest – I'd rather create art than spend the time printing, but like everything else…
You have to take care of the admin.
I'll be making a concerted effort this year to fill some shelves.
FotoInspired
A place to share stories/organize my iPhone photos one week (and sometimes 2 or more) at a time.
I was reminded in 2017, how much I love this project, and made huge strides to catch up, following an 18 month hiatus.
Year 2015 is complete, and I made my way all the way through September of 2016, while  consistently creating 2017 pages through the beginning of November.
2018 is looking REALLY good for getting completely caught up to date.
Learn more about the FotoInspired Project and join the dedicated Facebook Group.
Heritage Project
52 Ancestors in 52 Weeks
I stumbled across this blog post via Facebook while staying with my parents.
My Mum is very interested in genealogy and has been able to trace our family back several centuries.
My passion, of course, is for combining stories with photos and art.
It seemed like to perfect opportunity to collaborate.
I'll be sharing our journey here and on social media. 
Club Critique
A communal approach to learning via critique of  layouts.
This year-long workshop replaces the Year of ArtPlay experience and has been designed to improve YOUR artistry whatever your level or classes you have taken.
Mentoring has enabled me to elevate the artistry of so many and super-excited to do more of the same in 2018.
Learn more about this course here.
New Classes
Shorter classes and a wider variety of techniques.
This is the message I have been receiving loud and clear.
More classes are coming in 2018.
And they're getting better and better thanks to persistence, practice and your voice.
DigitalART
Creation and evolution will continue at Anna Aspnes Designs.
Can you believe this will be my 16th year of creating DigitalART?
You can expect to see more weekly/bimonthly releases in the Anna Aspnes Designs store at Oscraps.
Did I miss anything?
Probably.
But there will be plenty of opportunity to share more in 2018.
Check back often or subscribe to stay in the know. 
Trust in your own process and the art will take care of itself