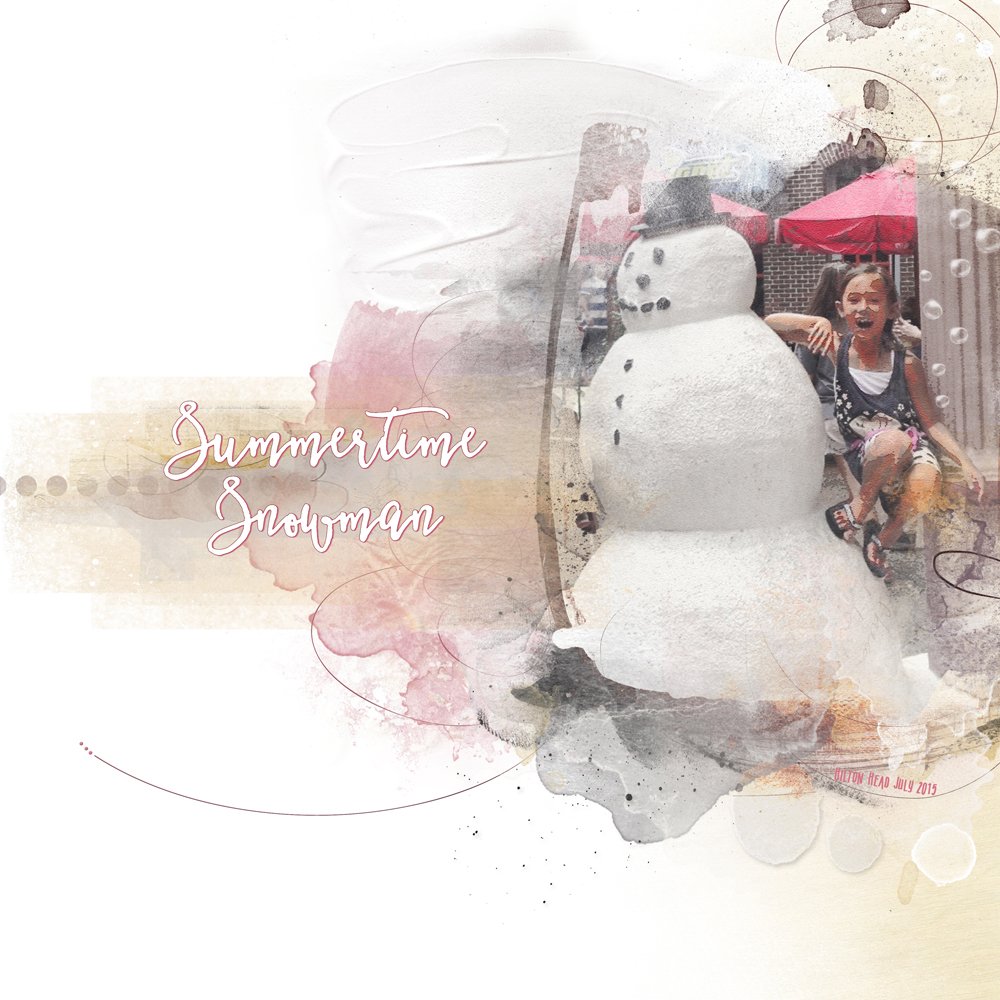 The Artist Profiles is a new category of posts in which we aim to inspire you with the work of other artists, photographers, memory keepers, makers and curators. I believe we can learn much from others and inspiration can come from a variety of creative sources. Please email me if you are interested in having your work featured in this space.
Maureen Reynolds is a digital memory keeper, and budding digital artist following the most recent AnnaBlendz LIVE workshop. She admits her biggest challenge combining the artsy style with so many photos and long journaling experts.
Big thanks to Maureen for allowing me to share her artistry.
How/why did you first begin creating your art?
When I retired from working for the government, after a decade on the legislative side, I knew I wanted to do something with my travel photos and start using the right side of my brain. My dh said I should get a Mac and after 20 years of PCs, I jumped ship. I still didn't know what I wanted to do with those photos but I got Photoshop 7 and cried and cried trying to teach myself.  I switched to PSE4 and found some on line tutorials with Jessica Sprague and Renee Pearson and I was on my way! This was in 2008 and I've loved digital work… PLAY! – ever since.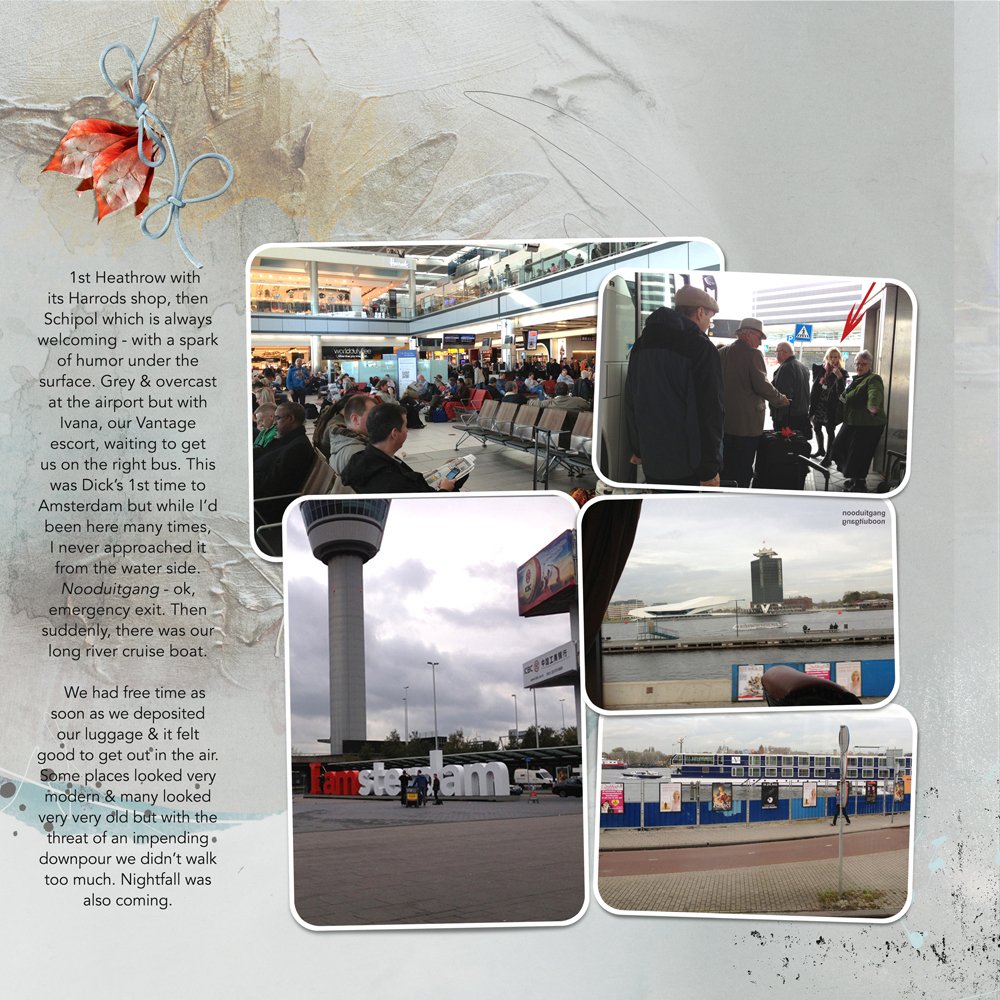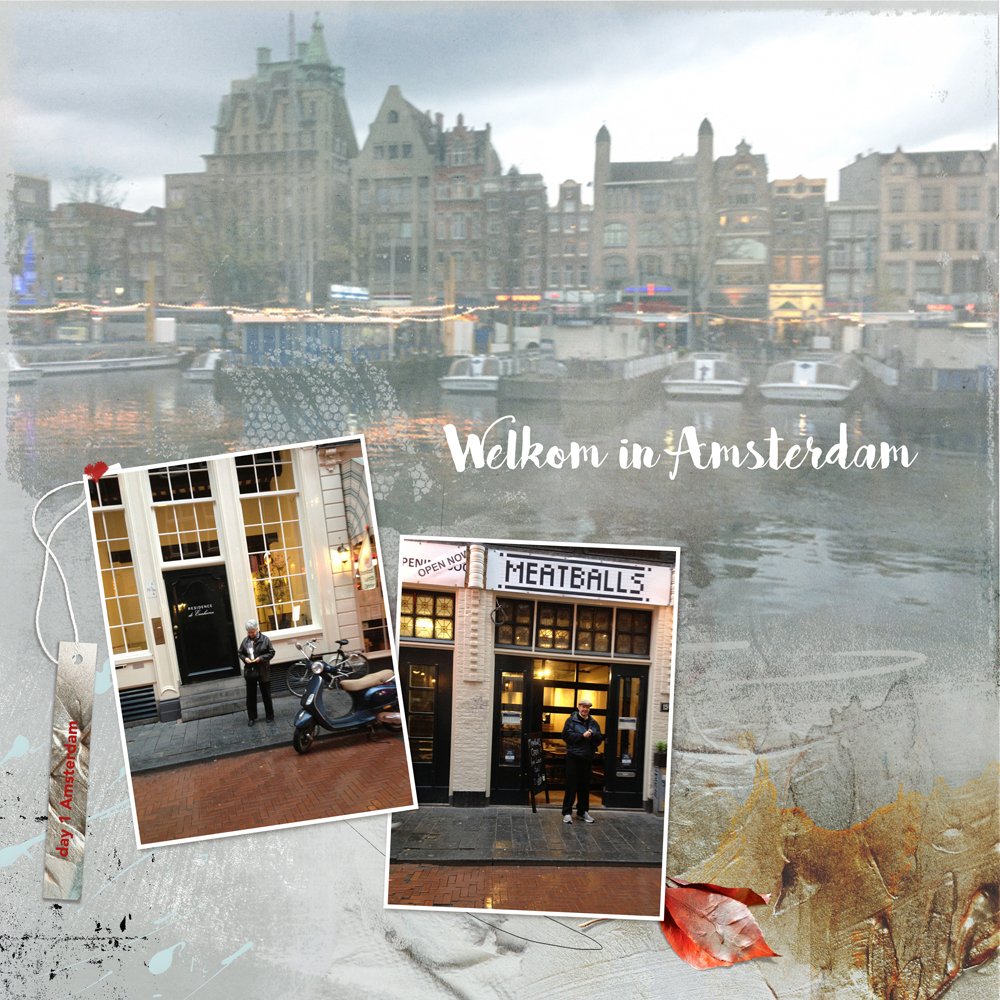 Rhein Cruise | Maureen Reynolds
This double-page spread begins the documentation of an ongoing 20+ day cruise taken back in 2012, motivation provided by the recent aAProject class. The template from the first FotoInspired series (now retired) led my design for the first page, but the right side was created after finally mastering the Gradient tool blending technique following my participation in the AnnaBlendz LIVE workshop earlier this year.
How would you describe your work's connection with your story?
I think I tend to be pretty literal in most of my work so I like to include a lot of journaling along with images. Sometimes I feel I should/could include my husband's perspective, but it's my art so I've decided it's my point of view that I want to share. Once in a while when I make a couple of pages with 4×6 photos in page protectors, I'll write on those images digitally so there's a bit of wording, my wording. It's taken me a long time to feel that I can make artsy pages that don't take me forever to create.
Something that inspires you outside of your art?
I feel blessed that I've lived in many places around the world and also traveled quite a bit with my 2nd husband. Naturally a lot of my art is based on 1 to 2 week long trips. I try to capture the feel and mood of a place or country by the selections of color and elements I use in these projects. Also, I would be remiss if I did not mention food. I love to cook and love to eat so you'll find a lot of photographs of food – my own and from restaurants – on my pages.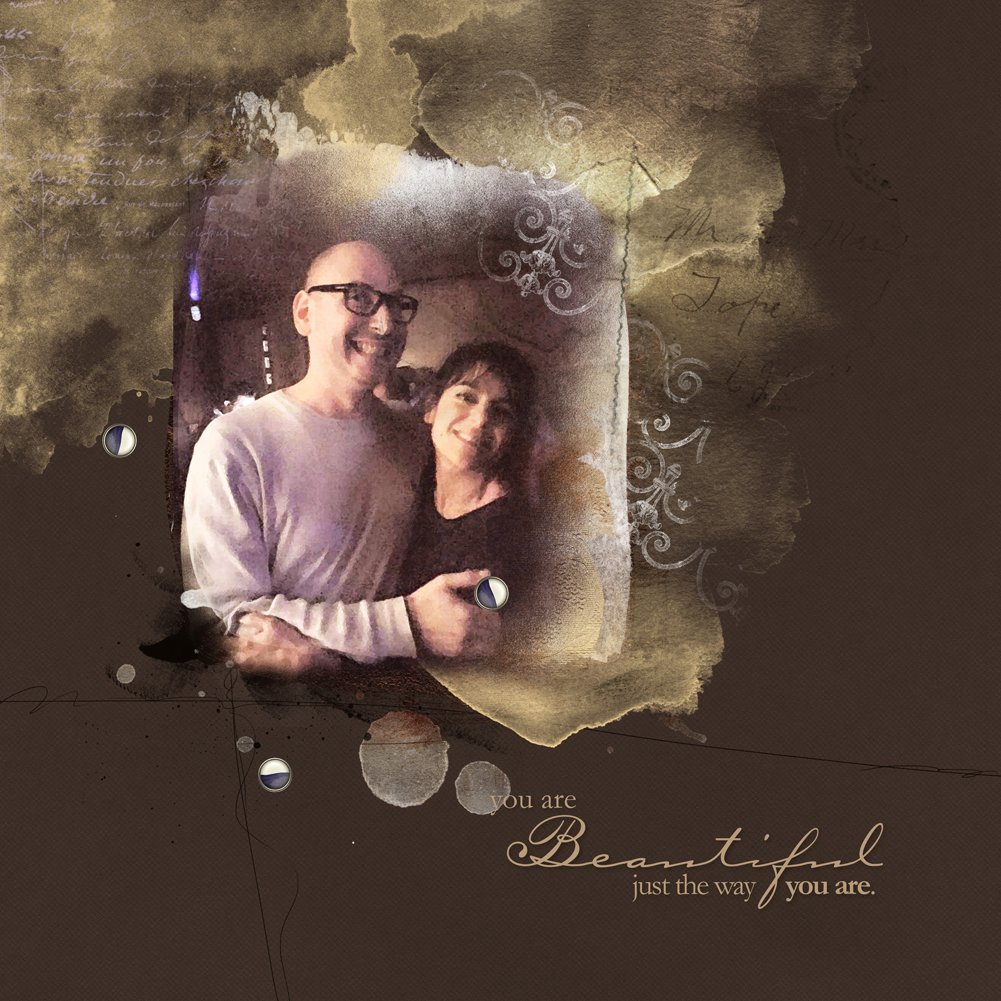 Karim & Lamees | Maureen Reynolds
I have never felt I had a handle on dark papers, and rarely make a 1 or 2 photo page, but this approach was perfect for this dark Facebook photo. I was able to lighten it up for him so his wife would be visible, and with a little inspiration from AnnaBlendz LIVE, I was encouraged to experiment and created some DigitalART. I'm so glad I went out of my comfort zone.
What has been the best advice given to you as an artist?
"Don't let PERFECT be the enemy of the good (especially the good enough)." Ali Edwards stresses this and it's the advice most any therapist would give any of us.  It's also something I tried to remember in my working days.  Perfect doesn't exist so if you're seeking it, you'll always be disappointed. And if it's not fun, why are you doing it??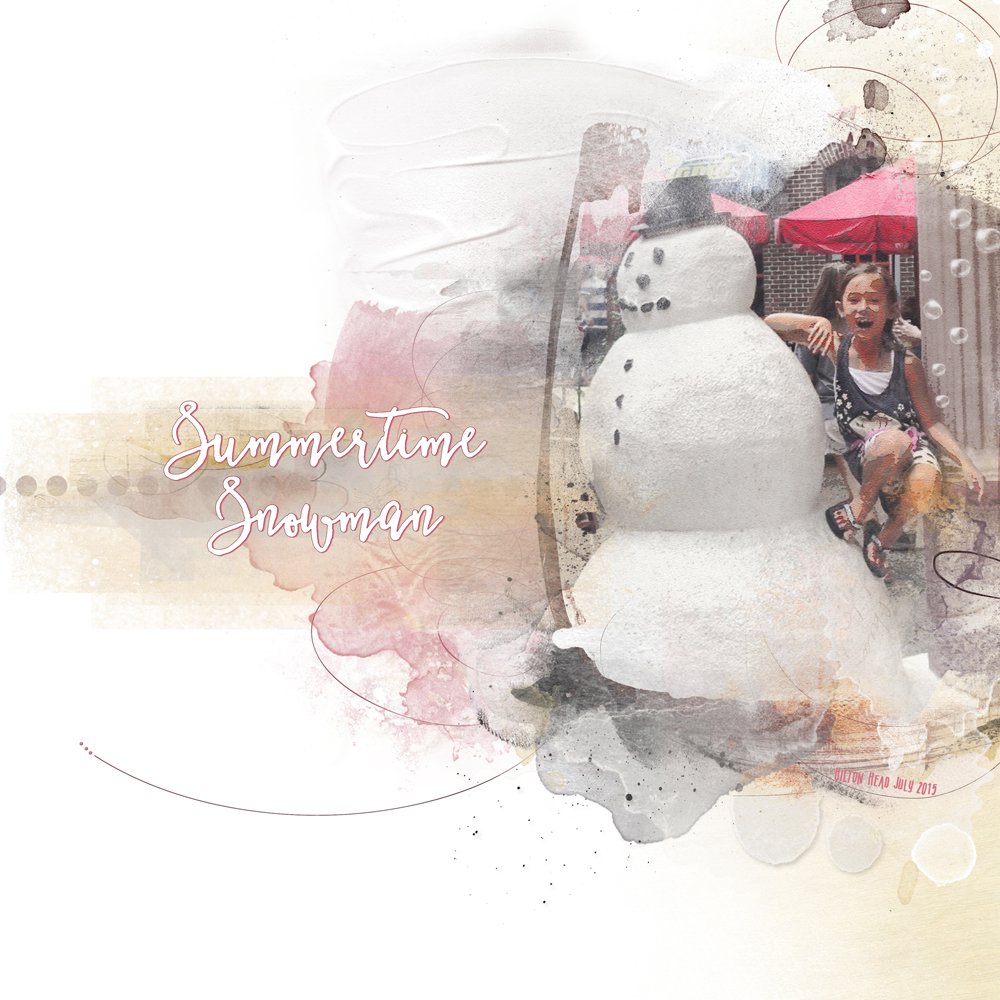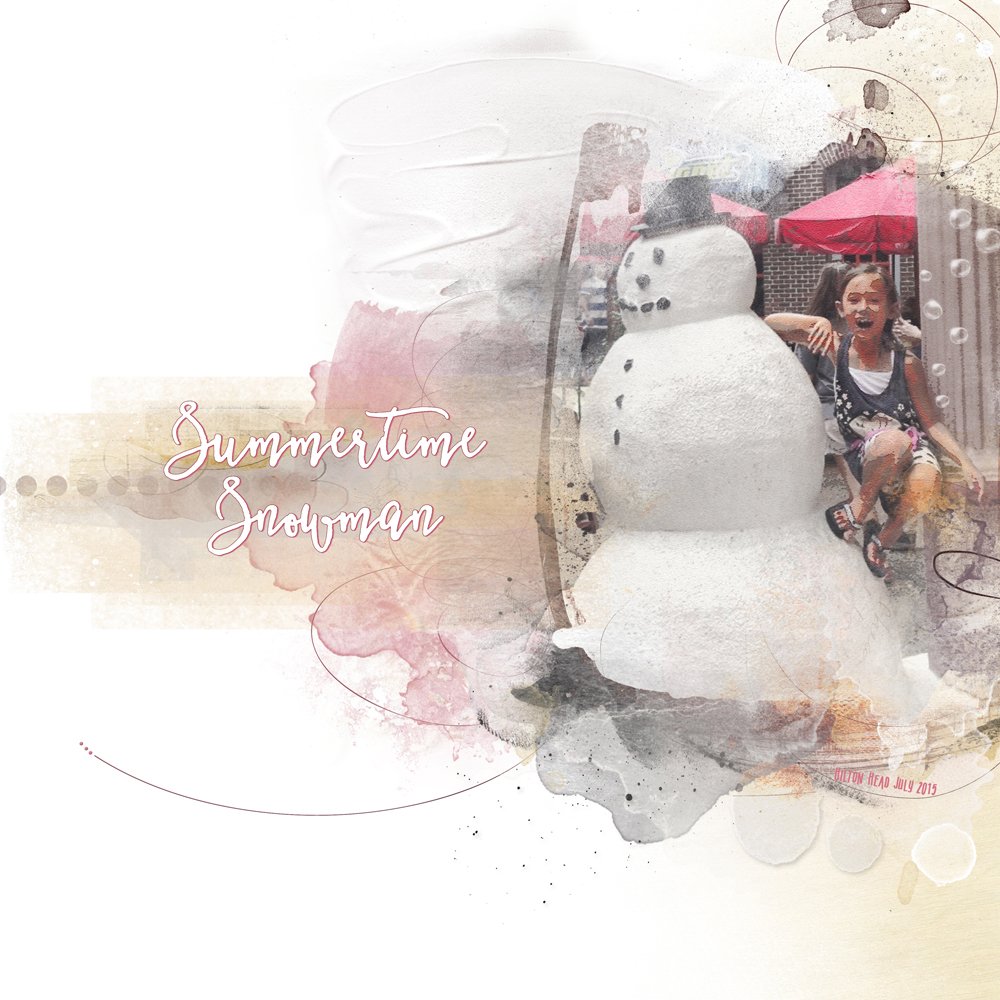 Summertime Snowman | Maureen Reynolds
Facebook photos may be of poor quality sometimes but it's what I have – This one of my granddaughter Lotus in Hilton Head. I blended the photo into a horizontal page design, add some transfers and played with filters, to create this composite. It still makes me giggle.
Tell us something unusual about your creative practice?
As with many things, as a Virgo (yes, one of those….) I have to have order before I can really start. So often, I make sure I have my Mac Photos folders set up for each week about two months out; I create empty folders for each week of  Project Life from Adobe Lightroom and the completed files; For a travel project, I have a folder for each day.  You get the point. That way when I've selected my supplies, I know where my images are and where they'll go when the pages are made. It's the foundation that lets me go with the flow easily in the creative part of the process and it (mostly) keeps me from misplacing my layouts!