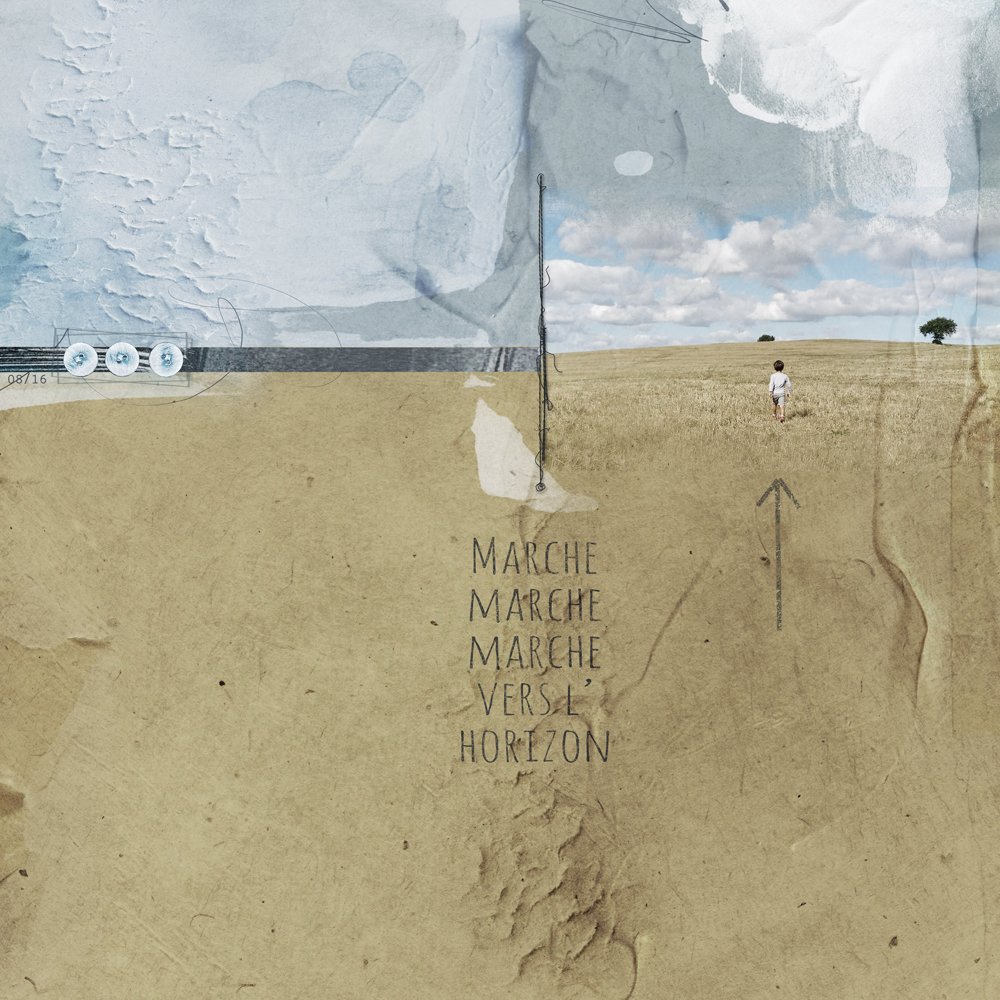 Today we are sharing a Q & A Artist Profile Sonia (P'tiscrap).
Sonia (P'tiscrap) is a digital memory keeper and digital artist who love creating unique art using Anna Aspnes Designs.
Big thanks to Sonia for allowing us to share her artistry.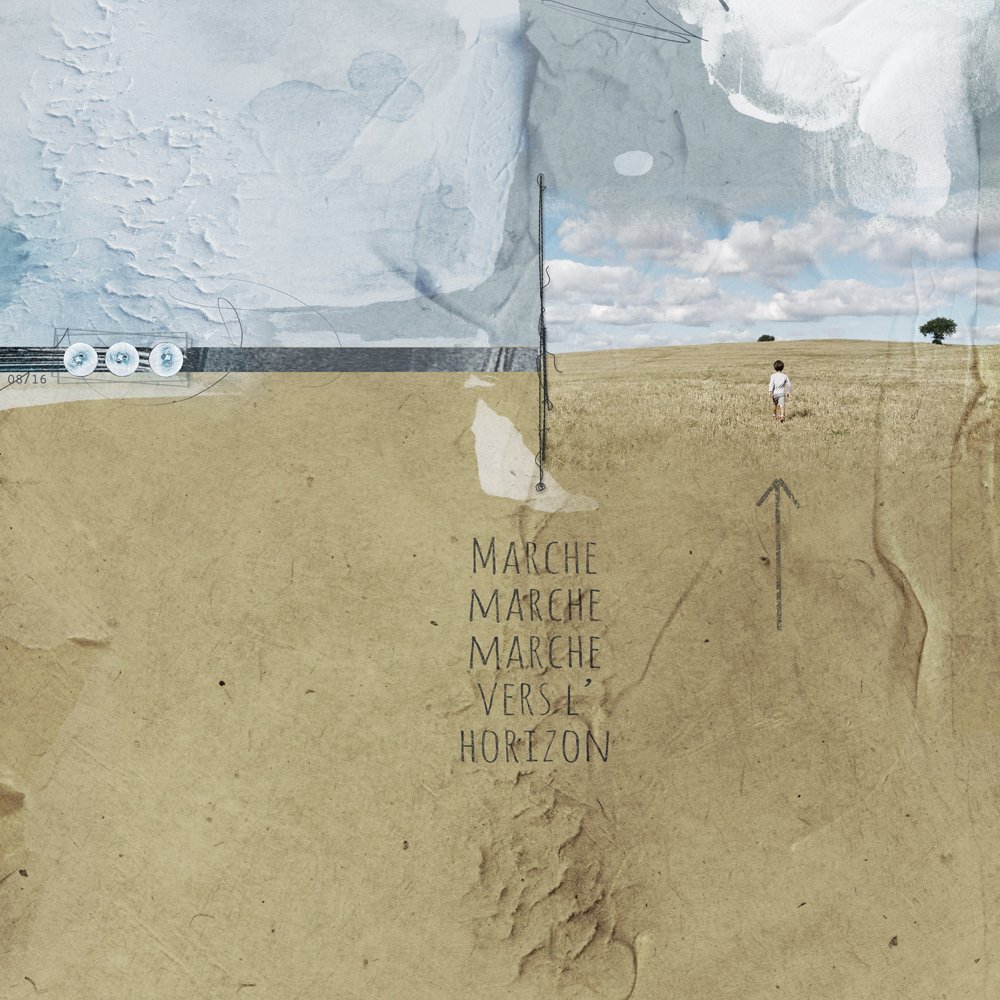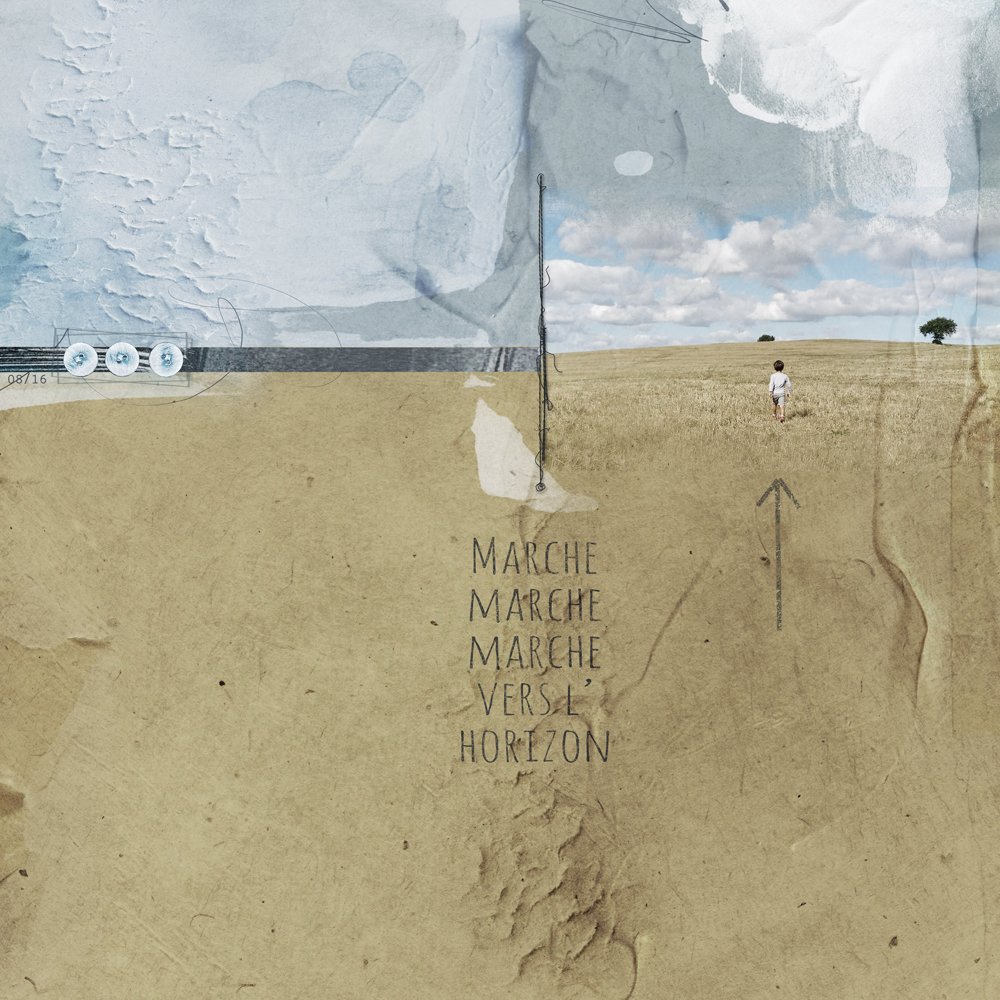 Artist Profile Sonia (P'tiscrap)
Tell us a little about yourself.
I'm a French kindergarten teacher and I live near Toulouse, France. My students are two and a half to four years old. I love my job but, in the evenings, I am very tired and need a space for me, a creative space. When I was younger, I painted, and it still takes up space in my attic. Then I got crazy about interior design, and I really enjoyed decorating my homes. Then I discovered digital scrapbooking. What a discovery! I became totally addicted.
I am more attracted to a clean and simple style, which leaves more space for photos, but I also really love doing artsy layouts, as clean as possible, but which allows me to feel this wonderful feeling of creation, this one I felt a long time ago with my brushes. For less than a year, I bought myself a good camera. I enjoy taking lots of pictures. Sometimes I combine my photos with scrapping and sometimes, not, because some pictures are stronger on their own.
Apart from photography and scrapping, I love reading a good book, watching a good movie or soap, or going for long walks in nature with my husband and my son. Of course, I also like to enjoy all these little moments of happiness shared with family or friends.
How long have you been using Photoshop? What sparked your interest in digital art?
I do not remember when I started to use Photoshop. My father is a computer scientist and loved to show me what was possible to do with this wonderful but so complex tool. I made my first mosaic layouts without knowing anything about digital scrapbooking.
But it was a revolution when I discovered that there were kits, created by talented designers, and when I found the clipping mask!!! I quickly registered myself in a French scrap forum of clean and simple designs (publiscrap), and I haven't stopped learning new things in Photoshop. I love to know that I still have so much to discover!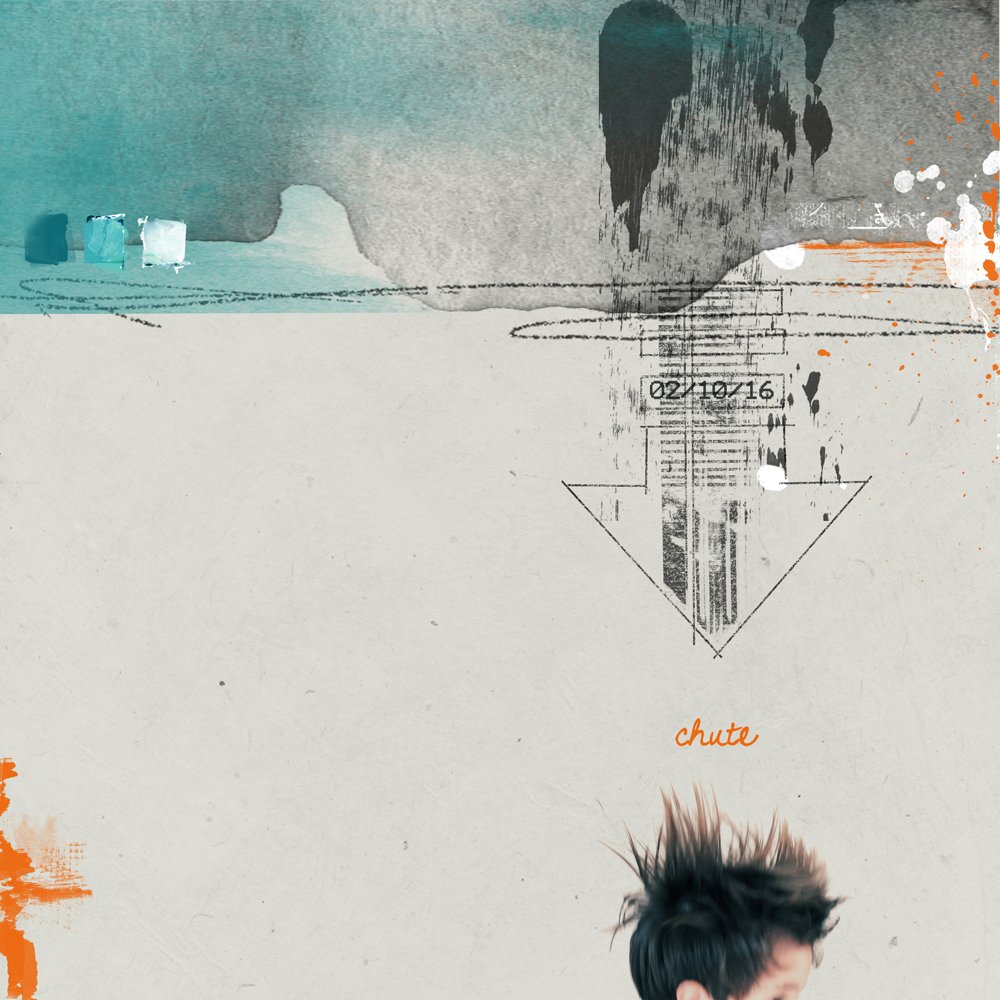 What is your creative process like? For instance, do you start with photos that you like and build your pages around the photos, or do you start with a particular design and fit your photos to the design?
I mainly scrap for challenges in forums. These varied instructions boost my creativity. For each challenge, I look for a recent photo which can give an interesting layout with these instructions. I look for how to build my layout to be up to my expectations. I do not always succeed, but what intense pleasure when I find that my page is pretty, consistent, and it makes sense. I almost always end up searching for the title that will give meaning to the layout. More and more often, I try to incorporate journaling because I realized that it was often the layouts which tell a story that, when I looked back, I liked most. Sometimes, when the challenge is really stimulating creativity issue, I scrap without photo, I really love it, but it is quite rare.
How did you design essai no.3?
I fell in love with this Kinuko Imai Hoffman's painting. I had already tried twice to reproduce a painting with Photoshop. For this one, I looked for Anna Aspnes' rectangular masks to create my own composition of rectangles. Then, I navigated in Anna's kits to find papers with beautiful paintings, water colors or textures, with text, pencils … I clipped a paper in each mask. Sometimes, I added a texture. I played on the colors to get the blue shades I wanted. I created two vertical "strings", by clipping a folding picture in very narrow bands and giving volume. And finally, I looked for an item to add volume, as on the model. Then, I merged the pictures of the original work and the title. In the final step, I changed the brightness of my background, opting for a darker grey, which accentuates the blue shades.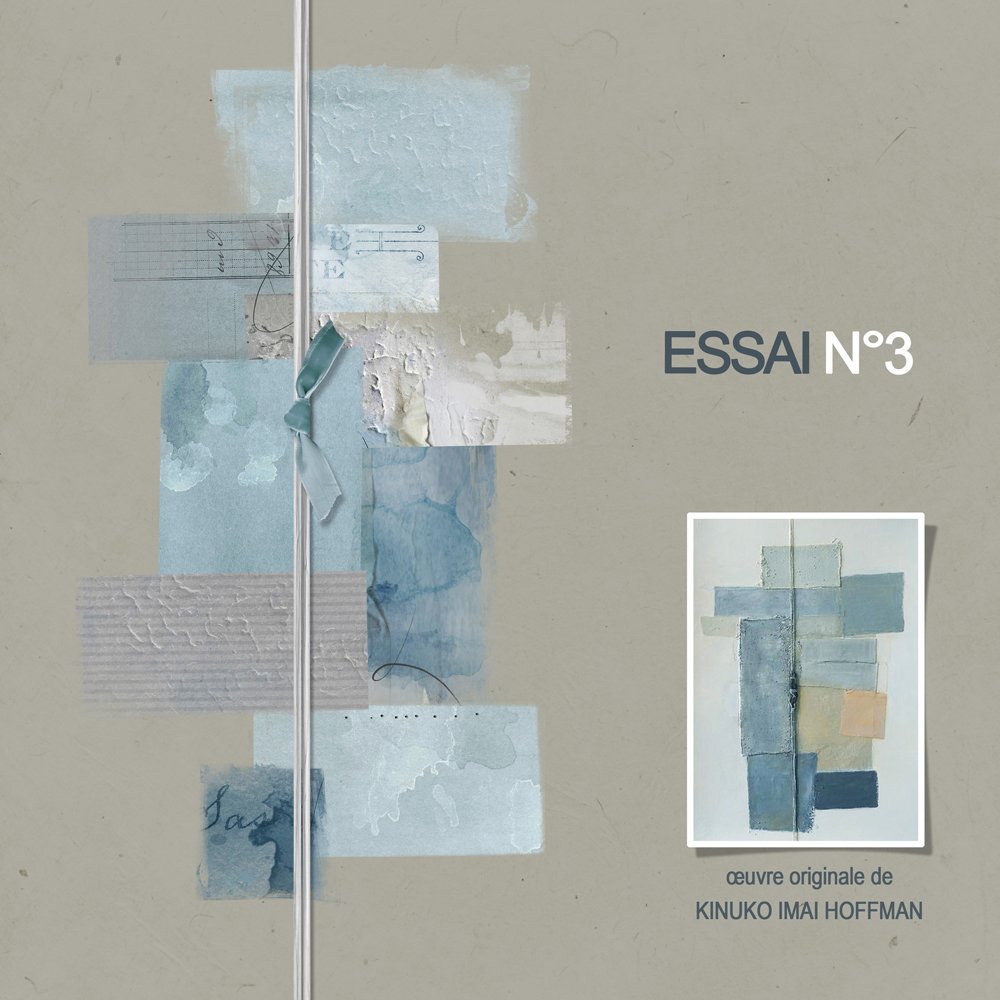 You combine a graphic style with Anna's artsy designs to create beautiful pages. Why do you think Anna's designs work well with your style?
The Anna products allow me to create, with Photoshop, paintings that I would like to make with my brushes. She creates so many tasks of gesso, watercolor, painting, textures, brush strokes, pencil strokes, alone or combined with patterns or writings that I only have to look for the one suitable for my project. It only misses the sensuality of the contact with the painting, but the digital art allows me to modify my project until I am satisfied and it is an inestimable freedom!
Do you have a favorite ArtPlay Palette or a favorite Anna product?
I'm still a fan of the first ArtPlay palette I bought – ArtPlay Palette Epic. I like its neutral colors, its features, its tasks, its buttons, its artsy papers (which I often use parts), and its neutral papers which I still need for my background papers. I don't know how many times I have used each of its elements! But I love all the pallets I've bought since. I discovered the ArstyKardz and I find these extraordinary products: all these layers of raw material to create what I have in mind and more! It allows me to try very easily on my page products that I would not necessarily choose at the start. It is the strength of Anna's products that can lead me to ways that I had not imagined.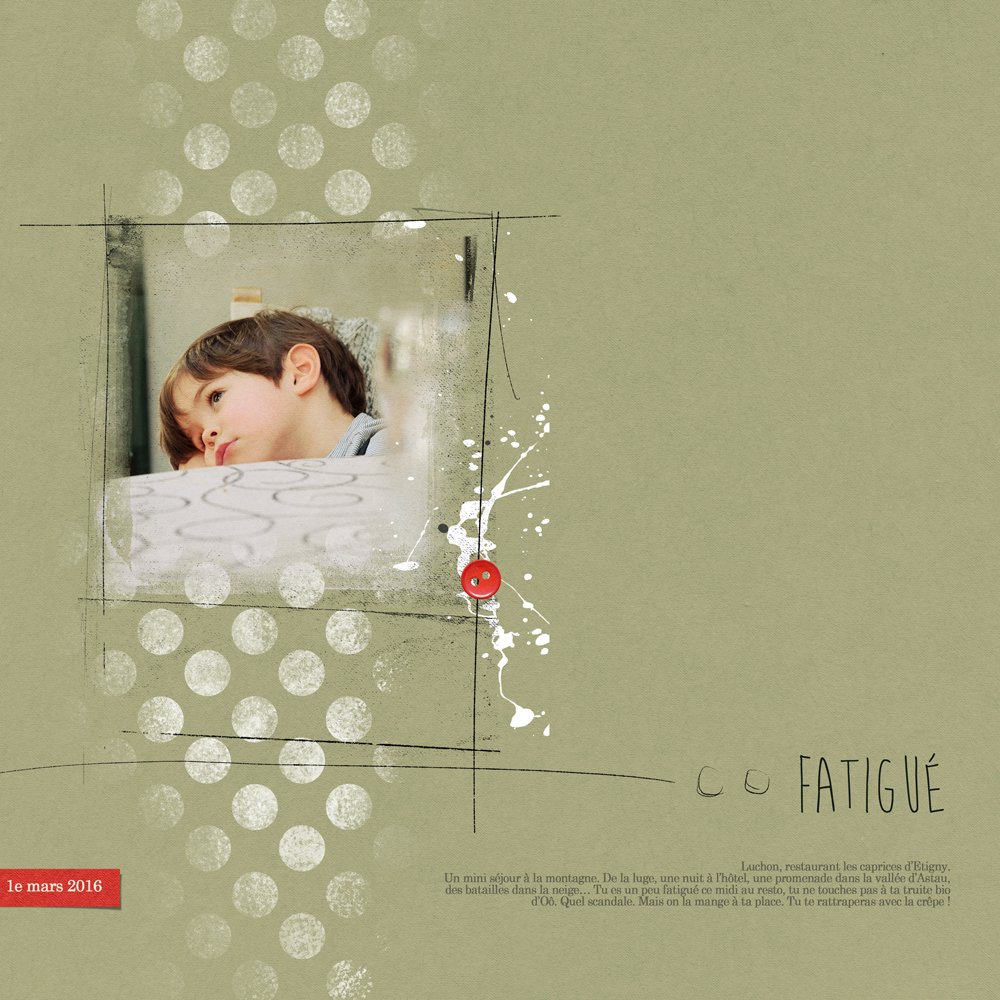 What inspires you?
What inspires me the most are the extraordinary pages of other scrapers. Lifting a page that I admire is the way to scrap that I prefer. I like to analyze what I like on the page, and try to use the same "ingredients" (often the compositions, but it can also be a photo processing, a particular technique, colors…) It's not the easiest if you want your page to be up to the model, and also to be personal, and also to make sense. Sometimes it doesn't work. I also look for inspiration on Pinterest. It's an inexhaustible source of inspiration, whether it's film posters, advertisements, design or real works of art. I often look at paintings that speak to me, paintings that I would like to paint, I collect them, I come back. Sometimes I want to try to do the same with Photoshop. At these times, Anna Aspnes helps me to do it.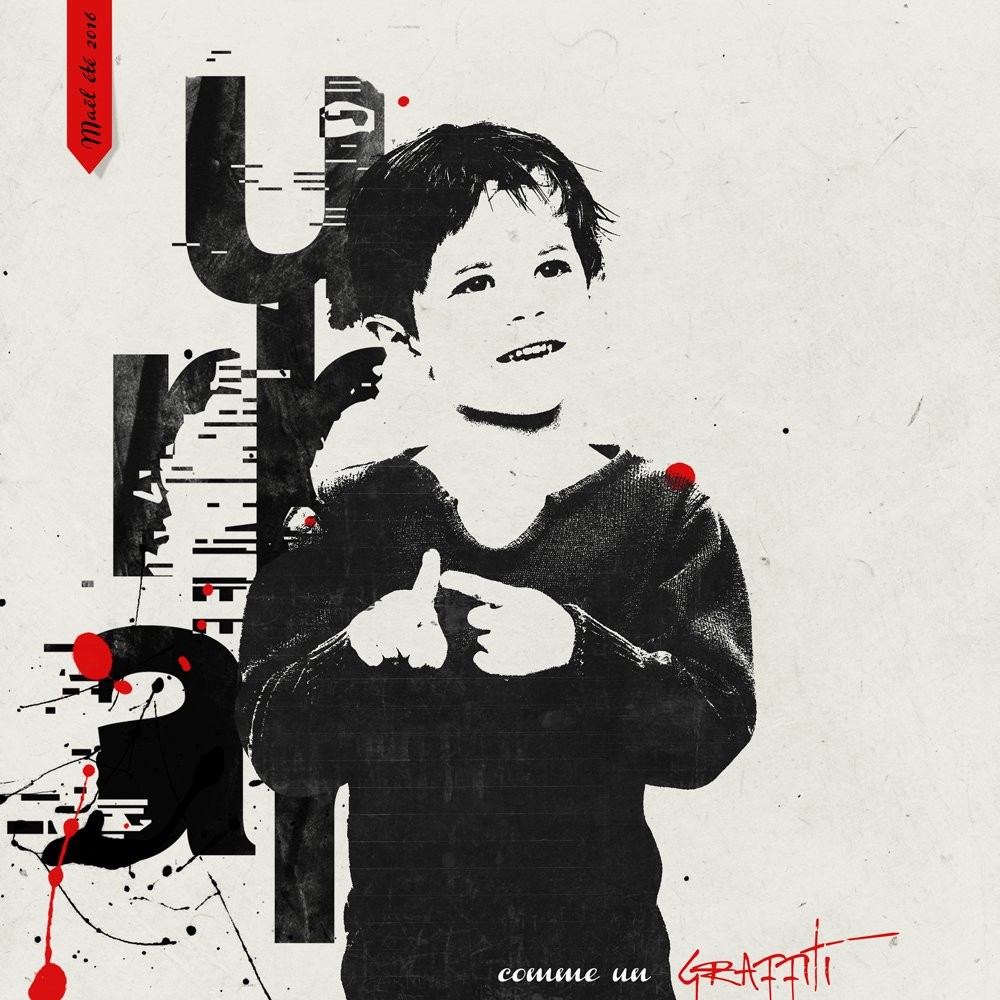 You can see more work by artist profile Sonia (P'tiscrap) in her extensive gallery.
 The Artist Profiles is a category of posts in which we aim to inspire you with the work of other artists, photographers, memory keepers, makers and curators. I believe we can learn much from others and inspiration can come from a variety of creative sources.
Please email me if you are interested in having your work featured in this space.