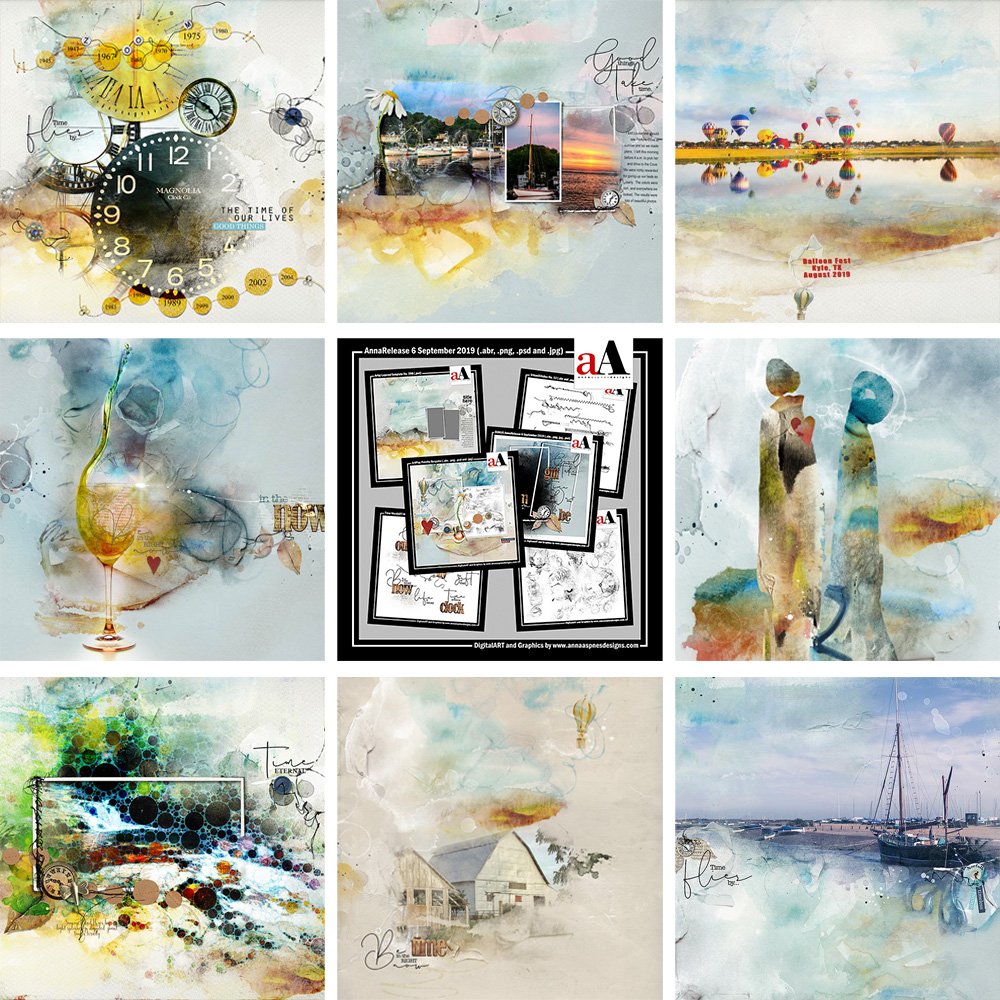 Happy Monday! Today we're sharing ArtPlay Bespoke Inspiration.
This post is intended to give you guidance on using current and New DigitalART, Sales and Specials.
ArtPlay Bespoke Inspiration
Click on the images below to access complete digital design supply lists and process notes.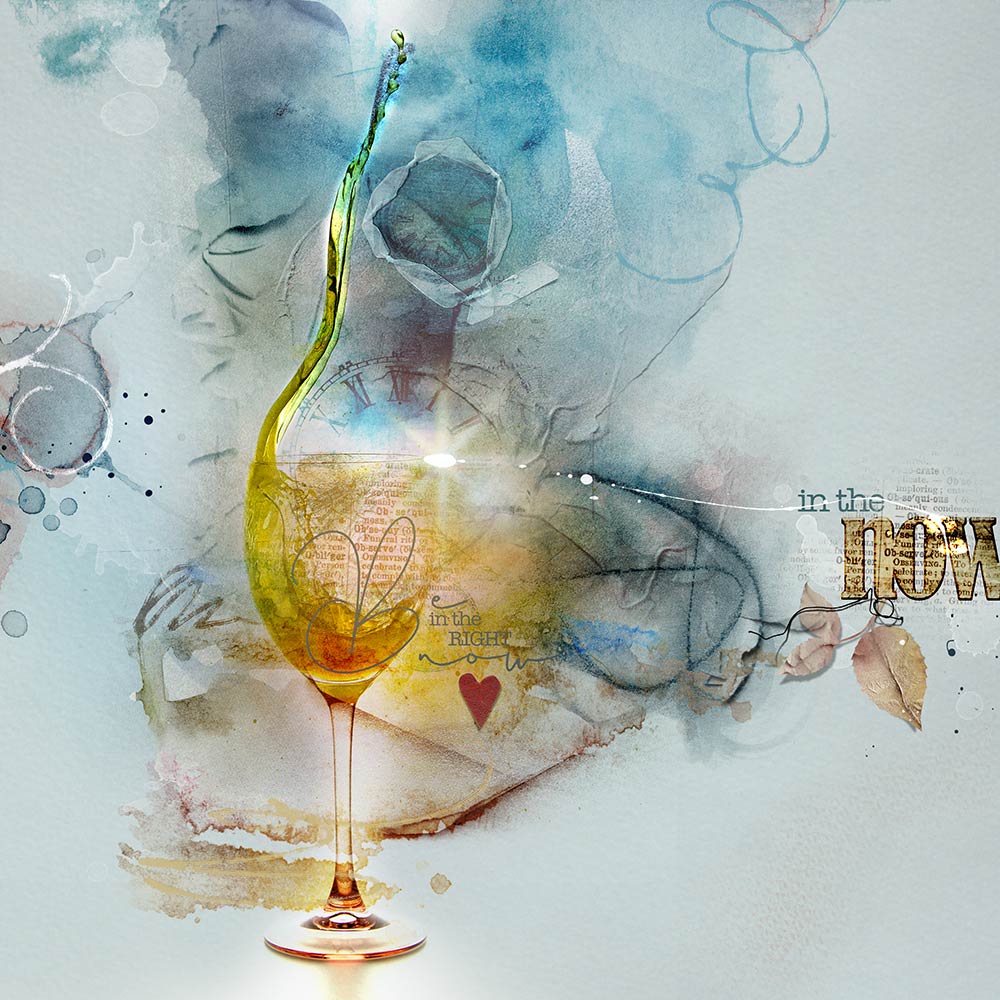 Right Now | Barb
Create Custom Transfers
Create your own custom transfers with FotoBlendz clipping masks.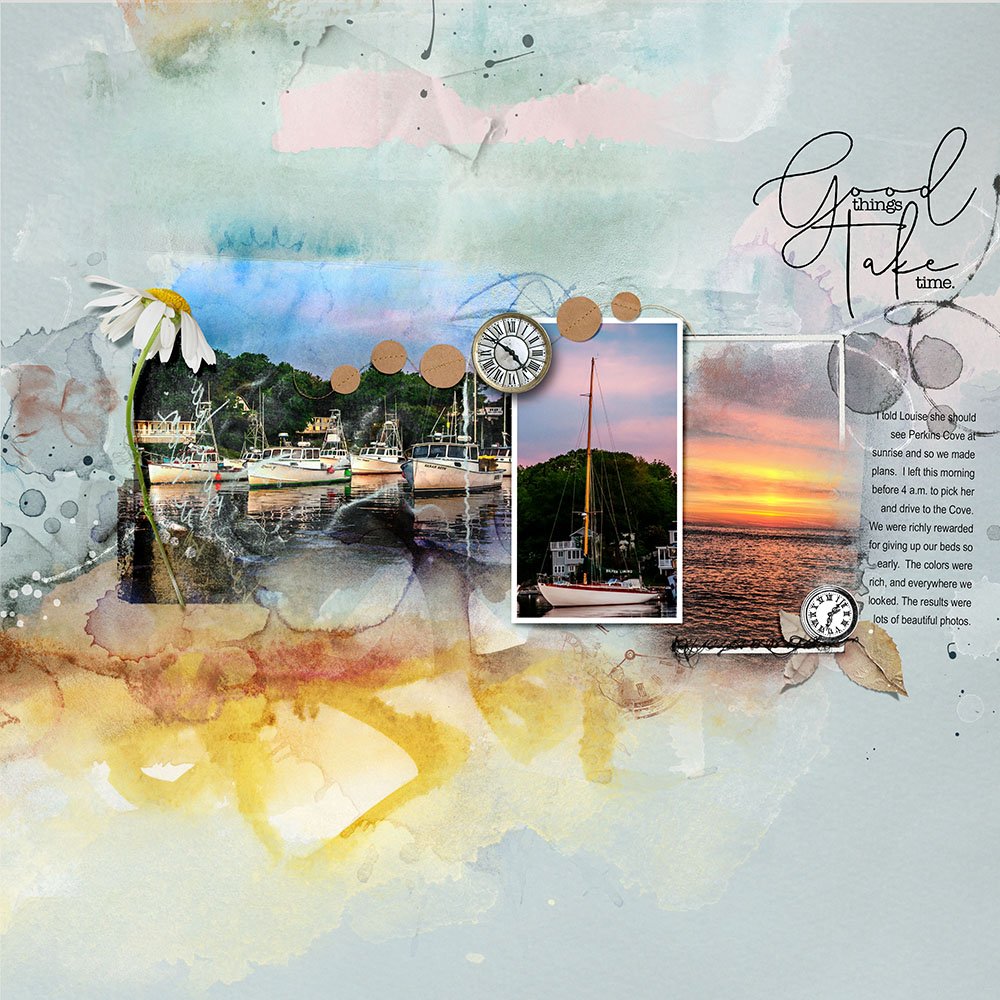 Good Things | Joan
Create Emphasis
Repeat the use of similar elements from ArtPlay Palette Bespoke to emphasize the theme.
See all the different types of clocks and circles in Joan's design.
Notice how these lead the eye and support her Artsy Layered Template design.
I also love how Joan used Blending Modes to edit her photo around the page.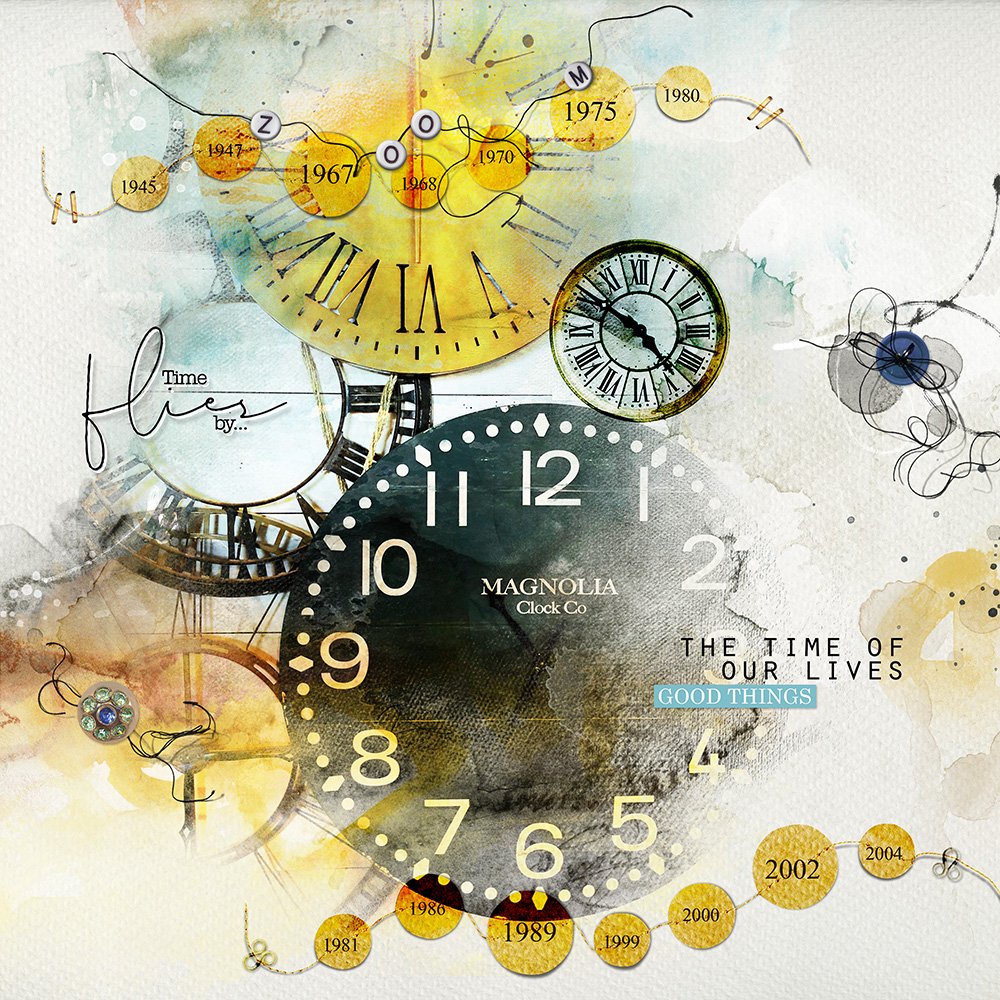 Time of Our Lives | Miki
Banner Date Strip
Add text to the circles in the banner element from ArtPlay Palette Bespoke.
Use the Type Tool from the Tools Panel.
Repeat the use of the element to add more dates.
Want More Digital Artistry and Scrapbooking Inspiration?
Find more ArtPlay Bespoke Inspiration in the AnnaGallery, the AnnaTeam Layouts board on Pinterest.
We invite you to post your pages and share your digital scrapbooking and artistry to uplift and inspire.