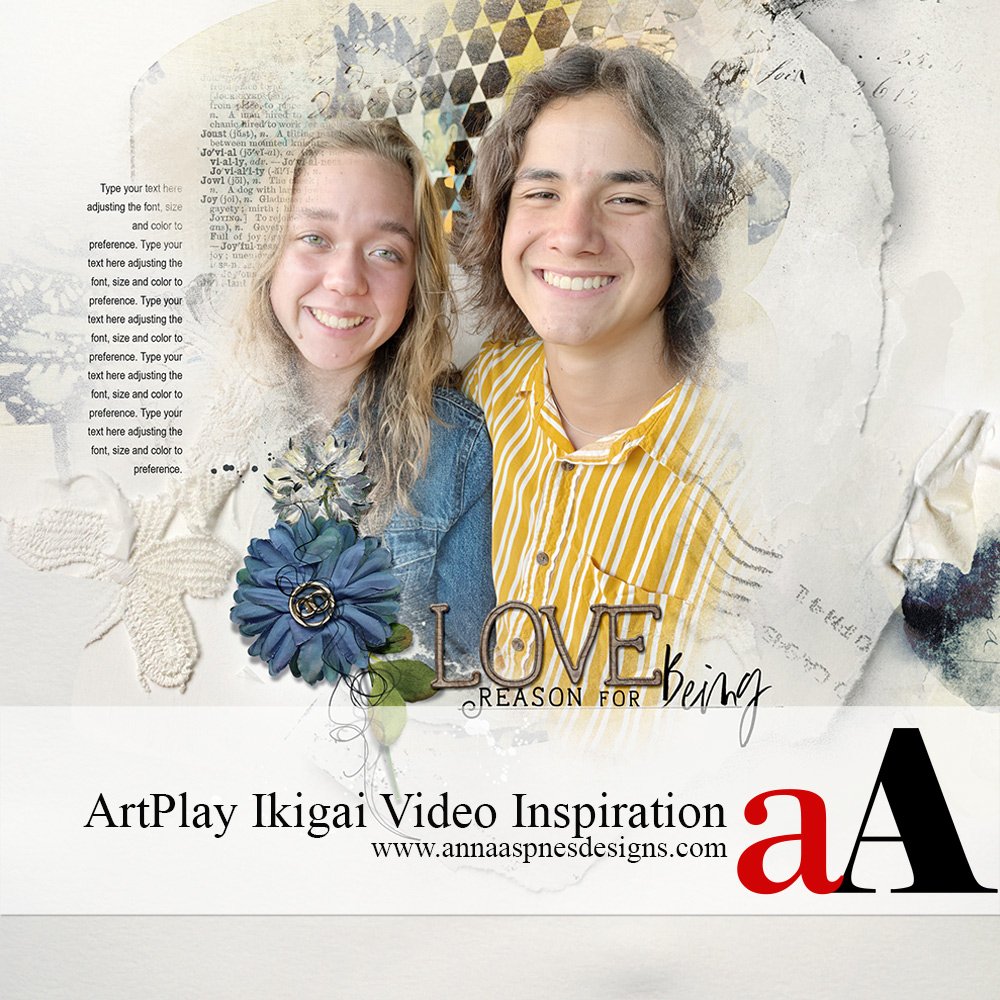 Happy Tuesday! Today we're ArtPlay Ikigai Video Inspiration.
This video is intended to give you guidance on using the digital assets in the ArtPlay Ikigai Collection and FotoInspired Template Pack No. 2T.
ArtPlay Ikigai Video Inspiration
ANOTHER INSPIRATION VIDEO POST AVAILABLE ON THE 

a

A

YOUTUBE CHANNEL AND TWITCH PLATFORMS.
Learn how to:
Click on the image below to access the video on the aA YouTube Channel.

FIND ALL THE ARTPLAY IKIGAI VIDEO INSPIRATION LAYOUTS IN THE ANNAGALLERY, OR THE ANNATEAM LAYOUTS BOARD ON PINTEREST.
Would love to see your digital scrapbooking and artistry layouts – Please feel FREE to share your feedback about techniques shared in this video below.