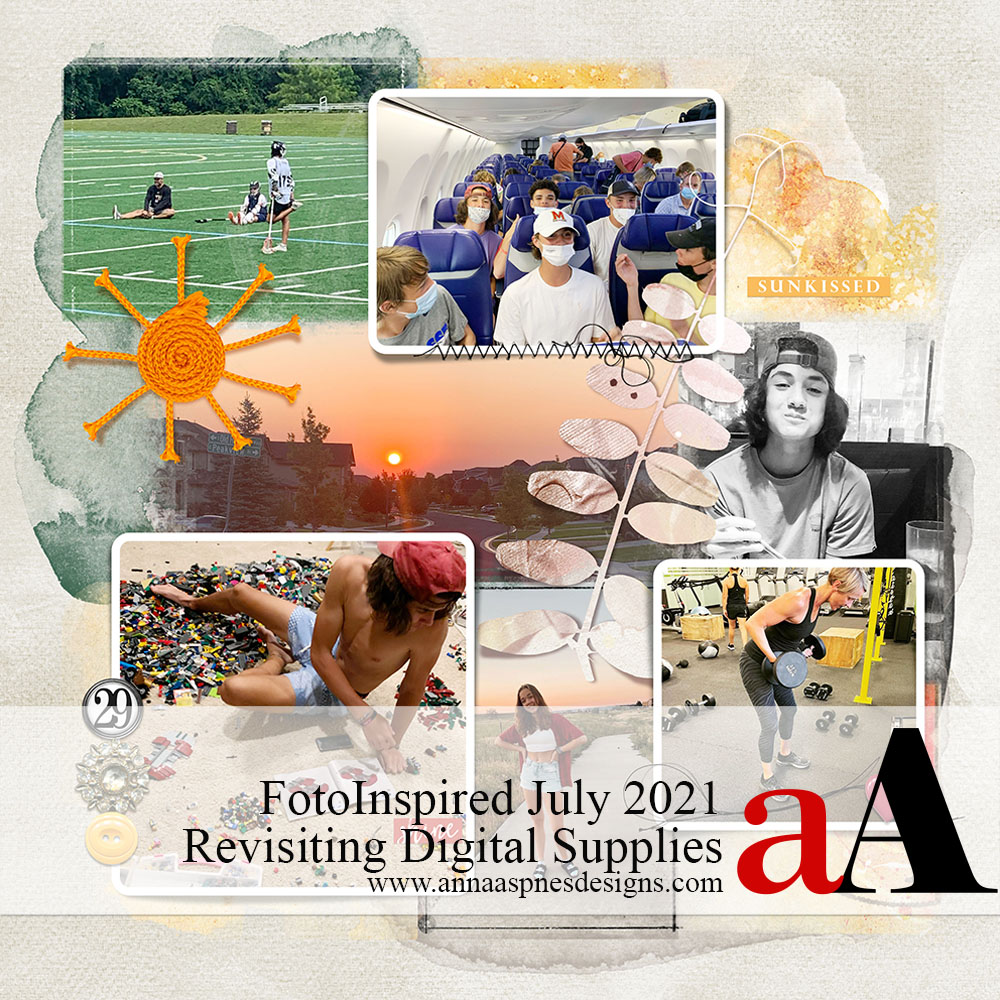 Today, I'm sharing my FotoInspired July 2021.
FotoInspired July 2021
New to FotoInspired?
Join the dedicated FotoInspired community on Facebook.
The FotoInspired Stats
A total of 4 double-page spreads.
Independence Day
Florida Trip with Ella (The 'girls' have been 'smudged' for privacy.)
July Memories
Here are my layouts plus some thoughts on 'Revisiting Digital Supplies.'
July 2021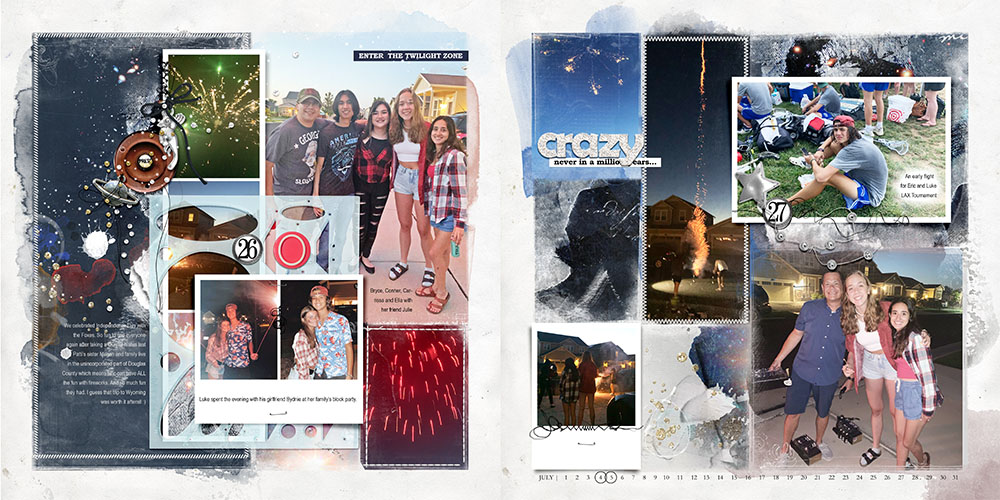 Week 26 and 27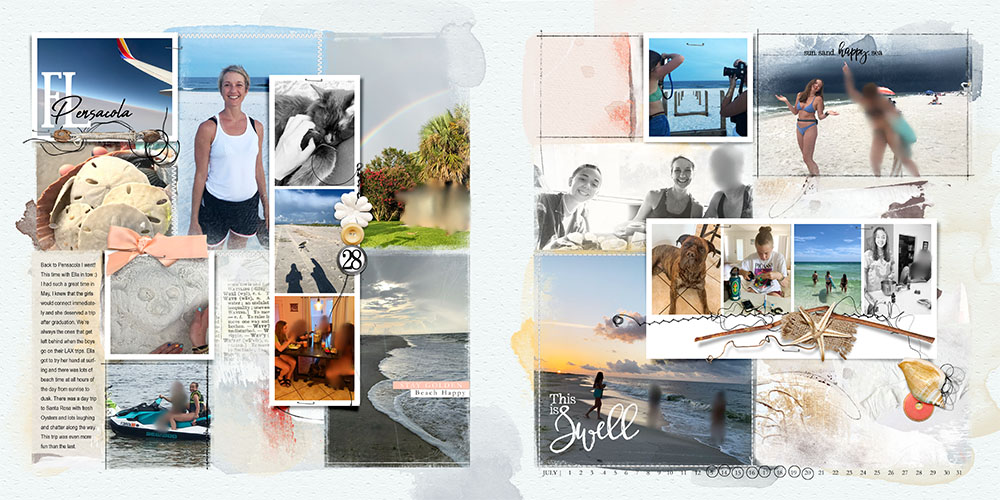 Week 28
Week 29 and 30
Revisiting Digital Supplies
The perfect way to inject interest into your project.
Are you LOSING interest in your FotoInspired project?
It CAN happen, especially over the summer when you would rather be outside.
You are also just past the HALF-WAY mark.
It might be time to SWITCH it up a bit!
Focus less on the photos and more on the art.
Remember WHY you fell in love with this 'sport' in the first place?
Going back the ROOTS of why you started this project is ALWAYS a good idea.
Documenting the stories and PLAYING with photos is part of the equation.
BUT the artistry is what makes our photos SHINE.
This is the perfect opportunity to revisit some of your older digital supplies.
There are so many POSSIBILITIES in using the papers in the smaller masks.
You could use the SAME paper for a number of masks and each one would look DIFFERENT.
This approach EXTENDS the usage of your digital assets.
Creates VARIETY in both your process and from one layout to the next.
And you might just FEEL a bit sentimental about the 'trip down memory lane' too.
TIPS.
Choose 'assets' that coordinate with the COLORS and THEME of your photos.
Clip the papers of the ArtPlay Palette collections to the masks in the FotoInspired templates.
Move the papers OVER THE MASK to find the best fit for your layout design.
Use the embellishments to add texture and DIMENSION to your pages.
See also this Start to Finish FotoInspired Video.