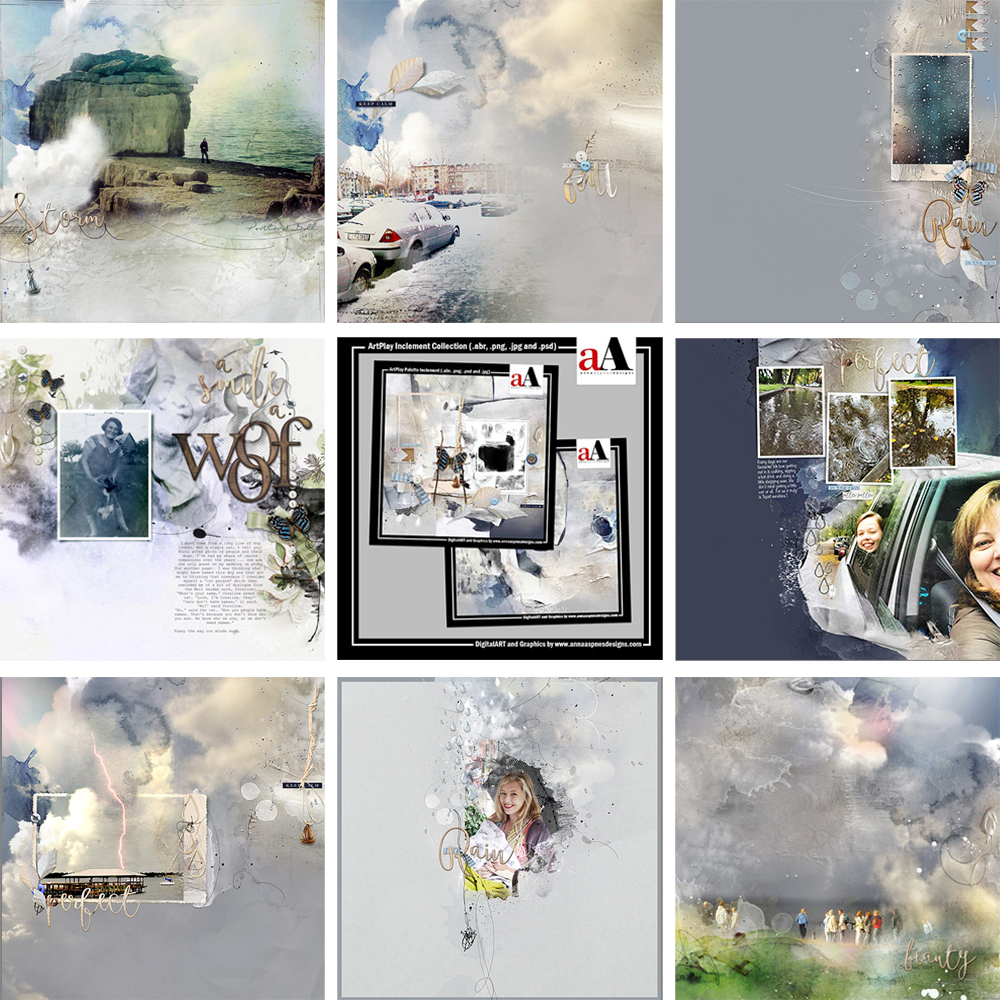 ArtPlay Inclement Inspiration post for digital scrapbooking and photo artistry in Adobe Photoshop and Elements.
The purpose of this post is to provide inspiration for using the ArtPlay Palette Inclement and coordinating digital assets.
ArtPlay Inclement Inspiration
1. Color with Light
ENHANCE YOUR PHOTO ARTISTRY AND DIGITAL SCRAPBOOKING PAGES USING LIGHTLEAK OVERLAYERS WITH BLENDING MODES.
SEE ALSO:
2. On The Edge
PLACE YOUR PHOTOS AND DIGITAL ELEMENTS IN A VERTICAL LINE AT THE EDGE OF YOUR PHOTO ARTISTRY AND DIGITAL SCRAPBOOKING PAGES.
Placement of elements in a Vertical line creates Alignment and Unity in leading the eye in you digital scrapbooking pages.
Assigning this Linear design to the edge of your memory keeping layout moves the Focal Point off-center to create visual interest.
Notice how this vertical concept also Mirrors the rain motif in the photo artistry.
SEE ALSO:
3. Rotate a Template
TURN THE ARTSY LAYERED TEMPLATE TO CHANGE THE ORIENTATION YOUR OF YOUR PHOTO ARTISTRY AND DIGITAL SCRAPBOOKING PAGES.
Open the Artsy Layered Template No 211 .psd file and go to Image> Image Rotation> 90 Clockwise (or Anti-Clockwise.)
This changes the Perspective of the digital scrapbooking page and better supports Heather's photos.
Notice also the verticality of the design to again Enhance the rain motif of the ArtPlay Inclement Collection.
SEE ALSO:
More Inspiration
Click on the images below to access complete digital design supply lists and process notes.
ArtPlay Inclement Collection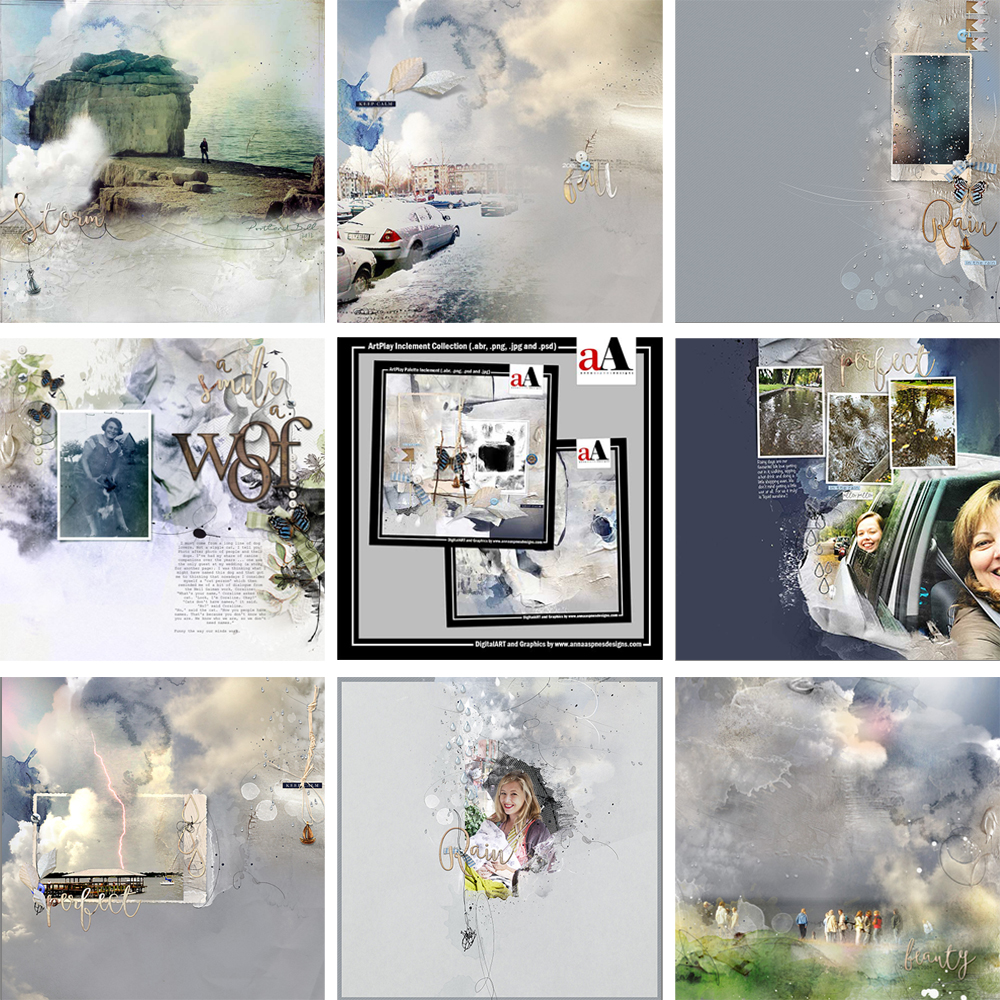 Cool blue tones with an inclement weather theme will do everything but rain on your storytelling, digital scrapbooking, and photo artistry projects.
INCLUDES:
See also:
Want More Digital Scrapbooking and Photo Artistry Inspiration?