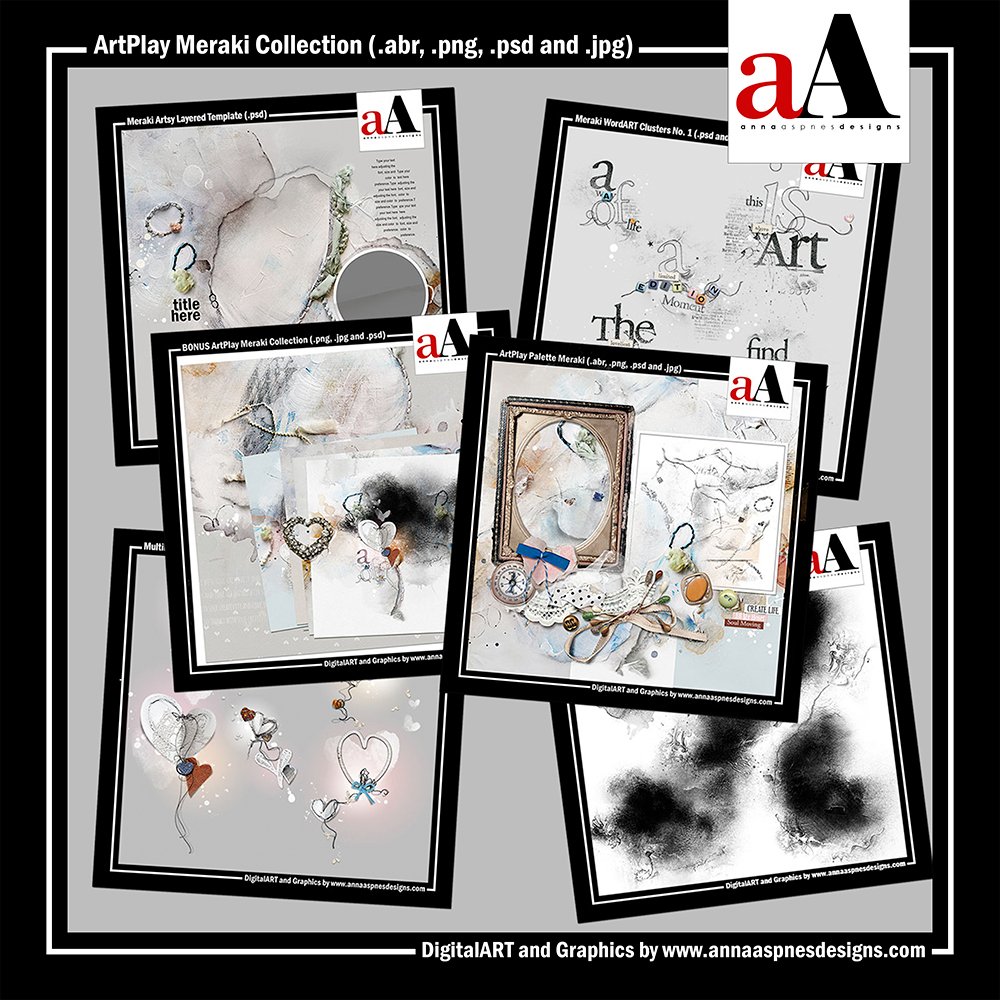 ArtPlay Meraki Collection of digital art assets and supplies for digital scrapbooking and photo artistry is now available at the Anna Aspnes Designs store at Oscraps.
ArtPlay Meraki Collection
 DIGITAL ASSETS WITH A PASTEL RAINBOW COLOR PALETTE AND PAINT MEETS FIBER ARTS MOTIF FOR ART, CREATIVITY AND LIFE DIGITAL SCRAPBOOKING AND PHOTO ARTISTRY PAGES.
Includes 5 coordinating digital art products plus BONUS.
These digital assets are perfect for embracing all the moments in whatever season you happen to be in.
INSPIRATION:
(Greek) To do something with soul, creativity or love.
 To put something of yourself into your work.
Two Options:
Note: 'The Complete Collection' offer is typically available for ONE WEEK ONLY following release.
View the Extended License for ALL DigitalART product by Anna Aspnes Designs.
Click on the images below to view the digital scrapbooking and photo artistry products in the Anna Aspnes Designs store at Oscraps.
And Something a Little EXTRA…
YOU GET A LITTLE ADD-ON BONUS AS A BIG THANK YOU.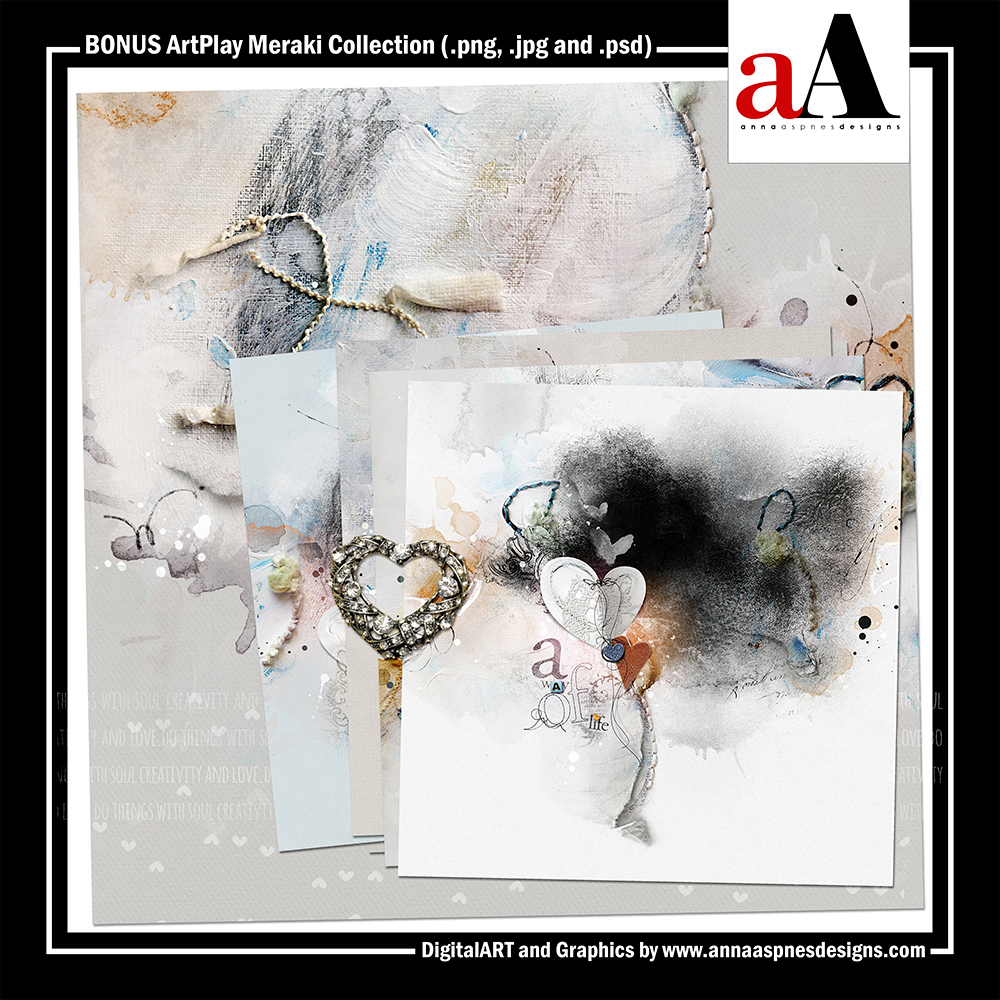 INCLUDES:
1 X Artsy Paper (.jpg)
3 BONUS Transfers and Overlays (Text Strip Page Overlay, Heart Page Overlay plus Additional Transfer in .png format)
1 X Jeweled Heart Embellishment (.png)
5 X Layout Ideas using the ArtPlay Meraki Collection.
Companion Sets