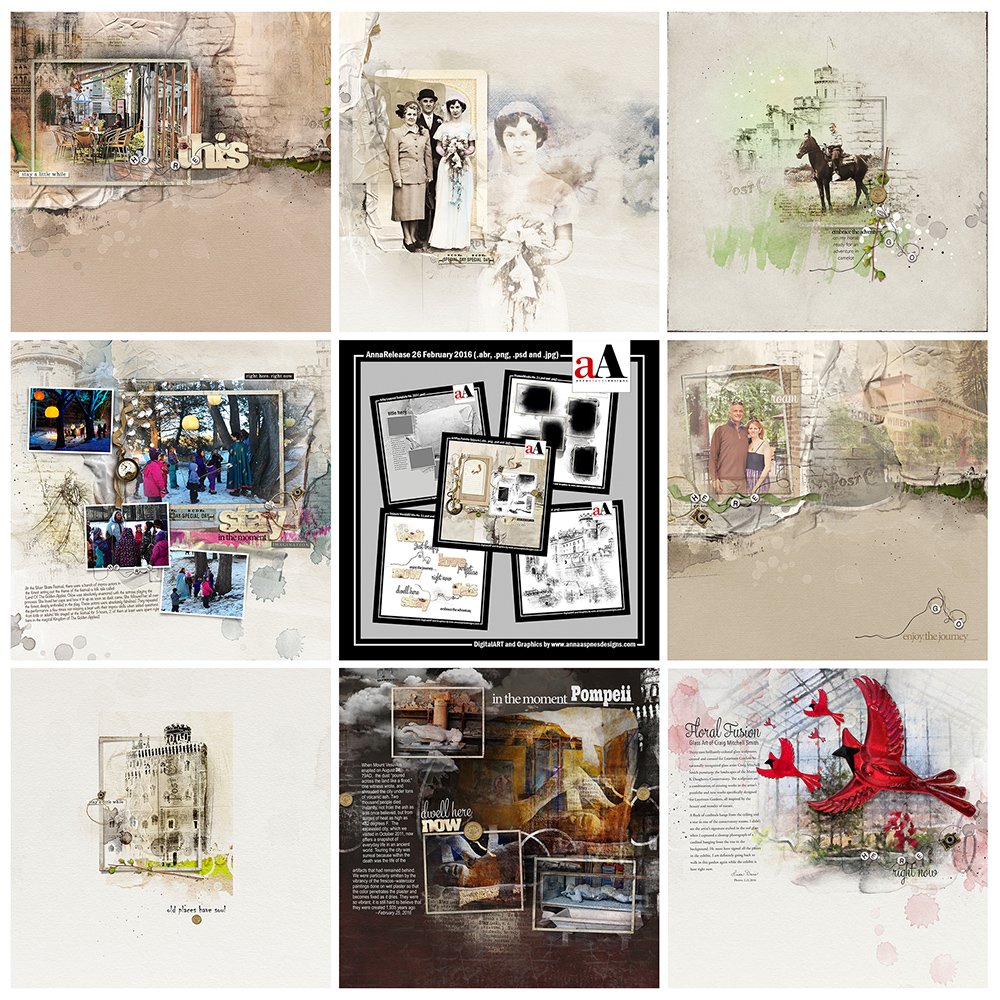 Digital scrapbooking inspiration for digital designs Sojourn is here.
AnnaRelease Sojourn is the latest collection of digital designs for scrapbookers, photographers, artists and crafters to be released in the Anna Aspnes Designs store.
AnnaRelease Sojourn
The aA Creative Team are have been getting artsy with their digital artistry and scrapbooking using ArtPlay Palette Sojourn and supporting DigitalART products.
Digital art inspiration for AnnaRelease Sojourn can be found in the AnnaGallery.
View all the digital art products found in AnnaRelease Sojourn and save 44% for a limited time.
Note that the AnnaRelease bundled option is available for ONE week only.
Click on the image below to view more new digital art inspiration for AnnaRelease Sojourn, or visit the AnnaTeam Layouts board on Pinterest.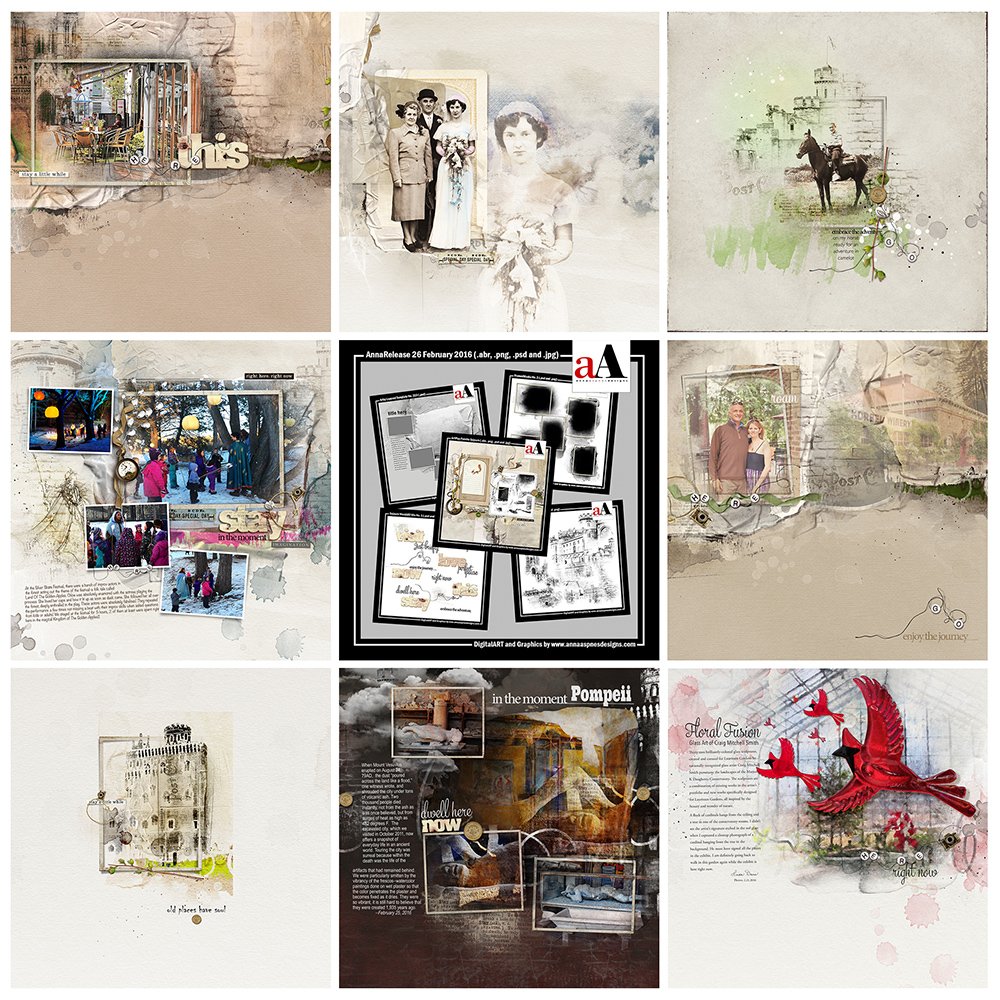 Digital Scrapbooking Inspiration for Digital Designs Sojourn
See our Gallery HighLights by clicking on the images to access complete digital design supply lists. You will also find process notes and digital scrapbooking tutorials from each team member to provide new digital art inspiration for using aA DigitalART designs.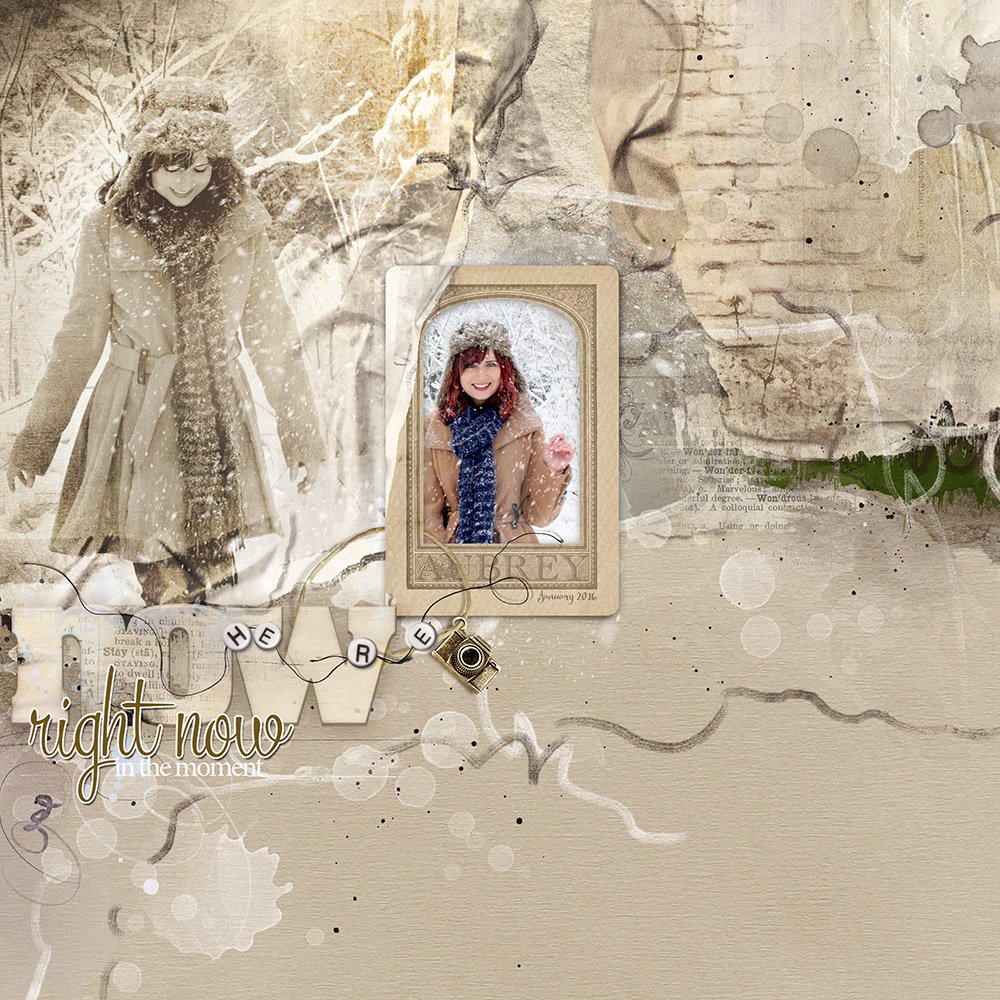 In the Moment | Joanie
Create Artsy WordART Titles
The artsy digital designs in Soujourn WordART Mix No. 1 are designed to be mixed and matched to create more complex wordART arrangements and titles as demonstrated by aA Creative Team Member, Joanie. She has used 4 elements from the Soujourn WordART Mix No. 1 to create the title for her artsy digital scrapbooking page. Notice how she has placed the wooden word, beaded thread, script and serif digital design components to create an interesting cluster of elements. The difference in size, shape, texture and color create visual interest in her digital art composition.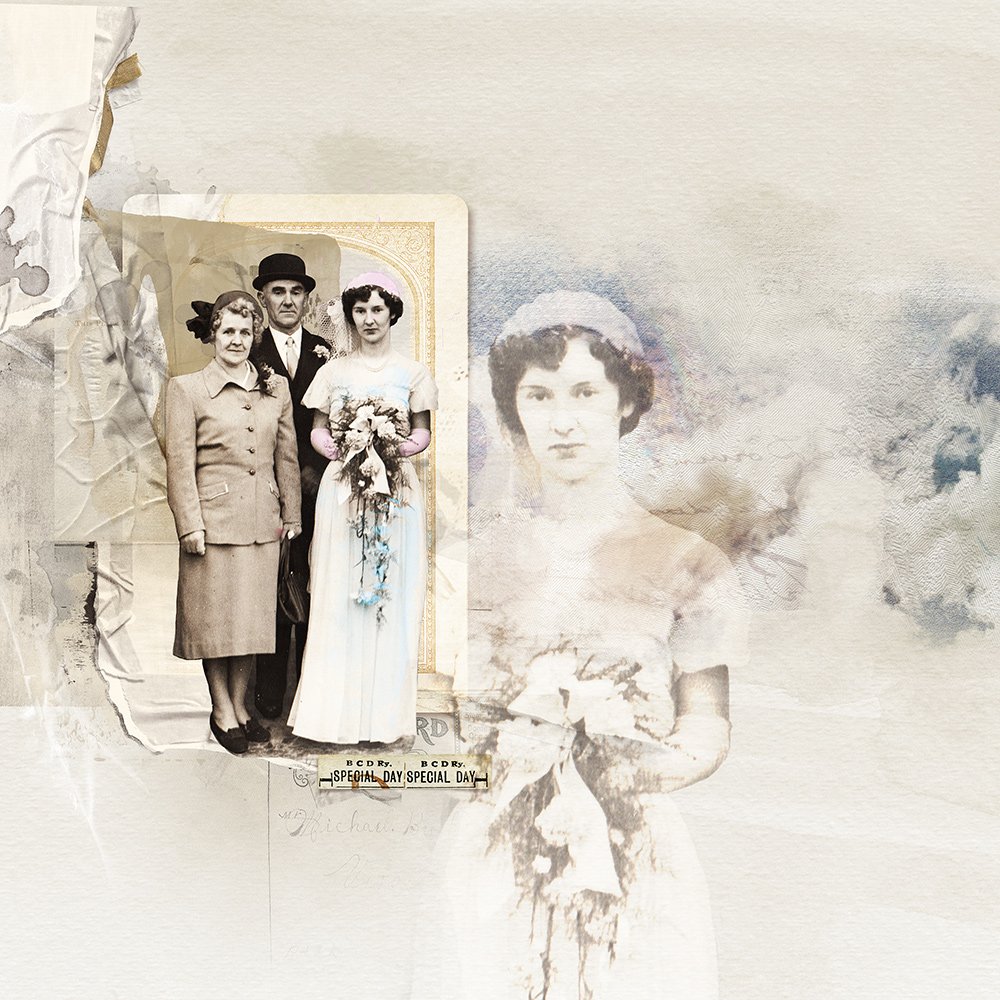 Reluctant Bridesmaid | Fiona
Artsy Frame Technique
Open and move transfers and overlays from ArtPlay Palette Sojourn and place them on top of the frame layer in the Layers panel for a slightly different approach to using digital frames. This creates an interesting matte for an extraction or blended photo as demonstrated by aA Creative Team Member, Fiona.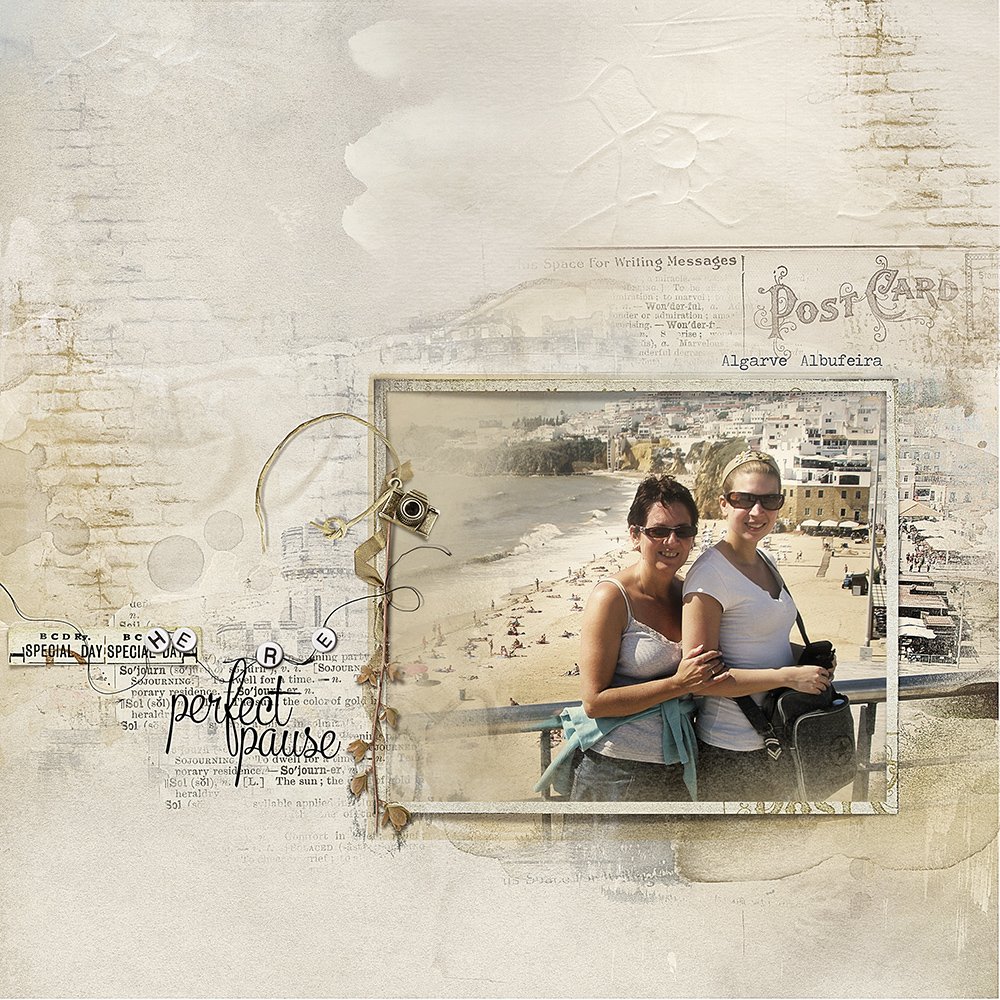 Special Day | Marianne
Color Enhancement Technique
Enhance the color of your photo using the following digital art technique in Adobe Photoshop by aA Creative Team Member, Marianne. Place a photo on a new layout. Duplicate the photo and clip the copy photo layer to the frame mask. Clip the original photo layer to a brush from ArtPlay Palette Sojourn. Adjust the Opacity in the Layers panel to 50%. Blend 2 digital papers using a layer mask and brushes as outlined in AnnaBlendz LIVE. Embellish you digital art layout as preferred to complete.
Note. A winner for Scrapaneers LIVE 2 has been selected and will be announced via Scrapaneers tomorrow.