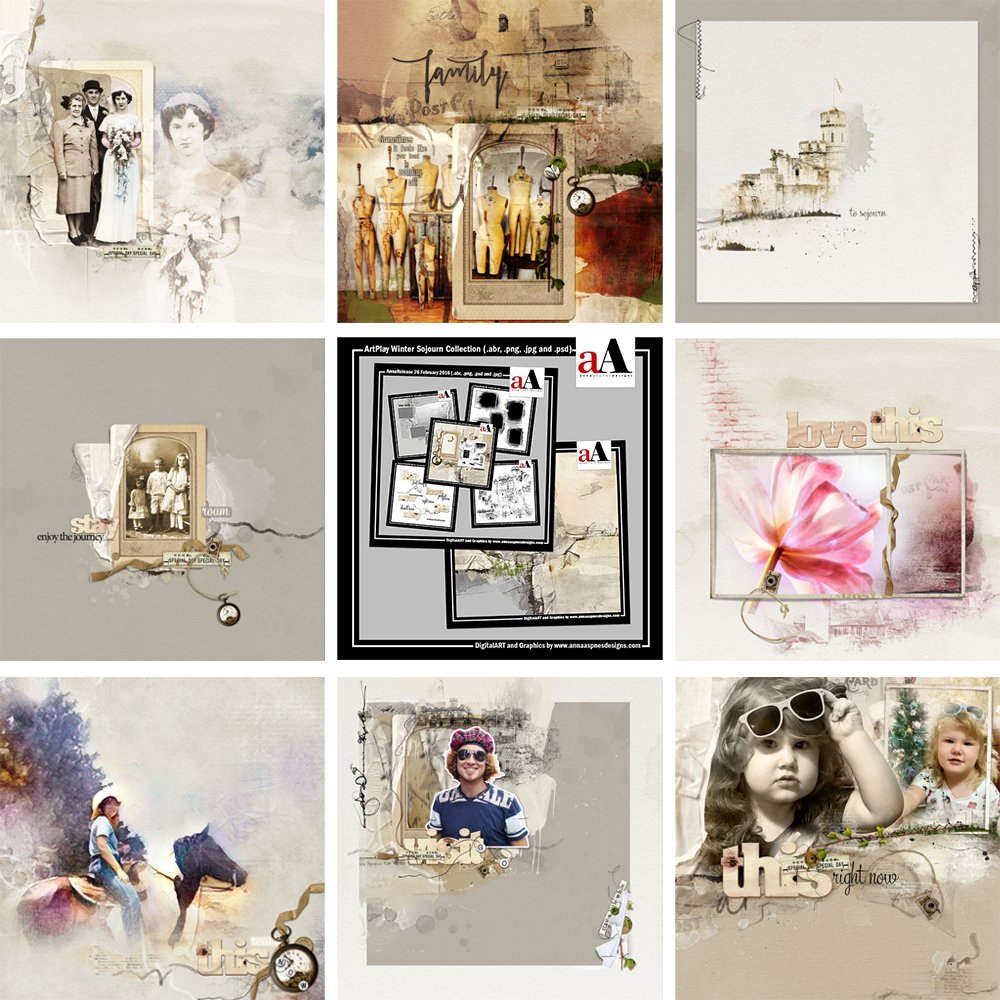 Inspiration for using the ArtPlay Sojourn Inspiration for digital scrapbooking and photo artistry in Adobe Photoshop and Elements.
This post is intended to give you guidance on using ArtPlay Palette Sojourn, ArtsyTransfers and co-ordinating digital assets.
ArtPlay Sojourn Inspiration
1. Create a Scene
USE PICTORIAL BRUSHES WITH THE CLIPPING MASK FUNCTION ADD CONTEXT TO YOUR PHOTO ARTISTRY AND DIGITAL SCRAPBOOKING PAGES.
Use the ArchiTextures No. 4 Photoshop brushes with the Paint Brush Tool.
Stamp one of the 'house' images on a New Layer and clip an Artsy Paper from ArtPlay Palette Sojourn to the brush layer via Layer> Create Clipping Mask.
Duplicate the Clipping Set one or more times and change the Blending Mode of the brush layer(s) to Linear Burn or similar.
SEE ALSO:
2. Artsy Frame Technique
PLACEMENT OF DIGITAL ART ELEMENT TO YIELD A BLENDED EFFECT.
Open and move transfers and overlays from ArtPlay Palette Sojourn and place them on top of the frame layer in the Layers Panel.
This creates an interesting Blended Effect without the use of a Layer Mask in your photo artistry and digital scrapbooking pages.
It also create a fabulous 'matte' focal point to Position and extraction or blended photo.
SEE ALSO:
3. Custom Element Cluster
CREATE YOUR OWN ELEMENT CLUSTERS USING A VARIETY OF DIGITAL ART EMBELLISHMENTS.
Place an elements by a frame to Lead the Eye to your framed photo.
Layer Multiple elements to create a group of elements to enhance Visual Weight.
Choose your Focal Element and support with secondary embellishments.
SEE ALSO:
More Inspiration
Click on the images below to access complete digital design supply lists and process notes.
ArtPlay Sojourn Collection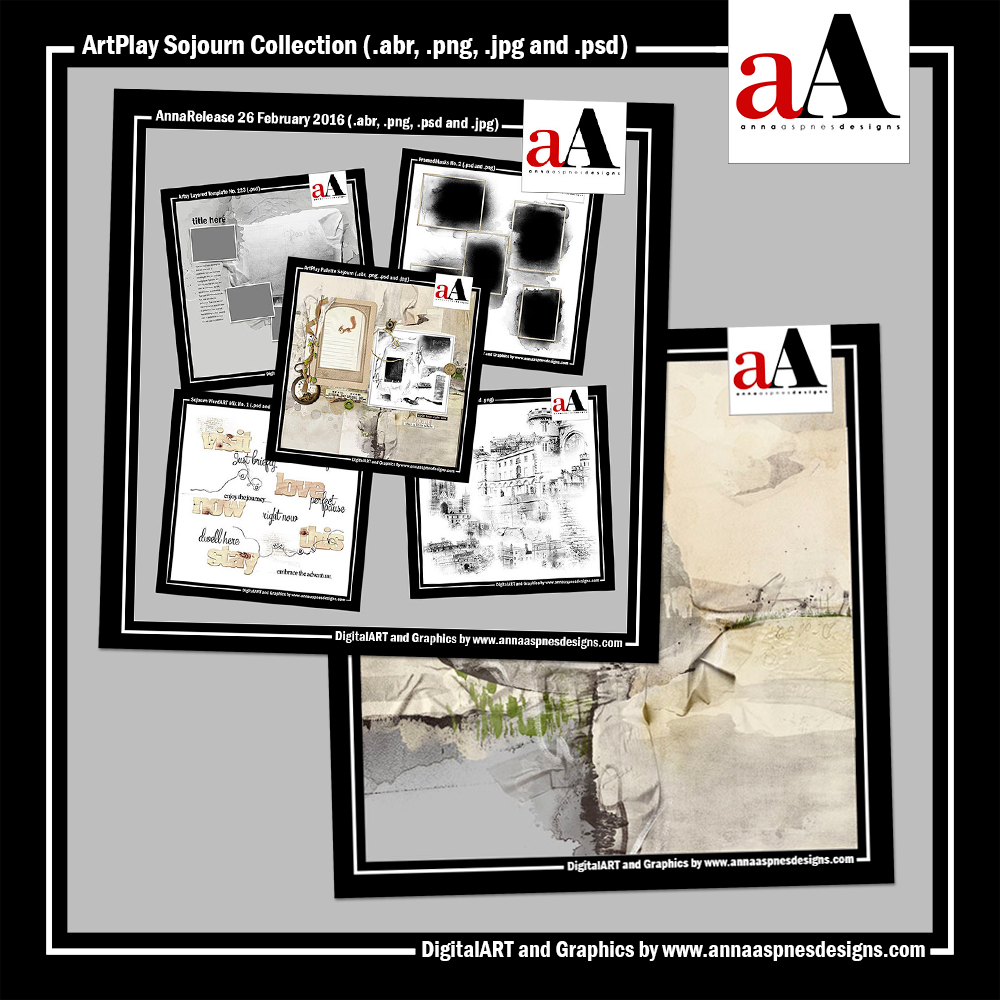 INCLUDES:
Want More Digital Scrapbooking and Photo Artistry Inspiration?