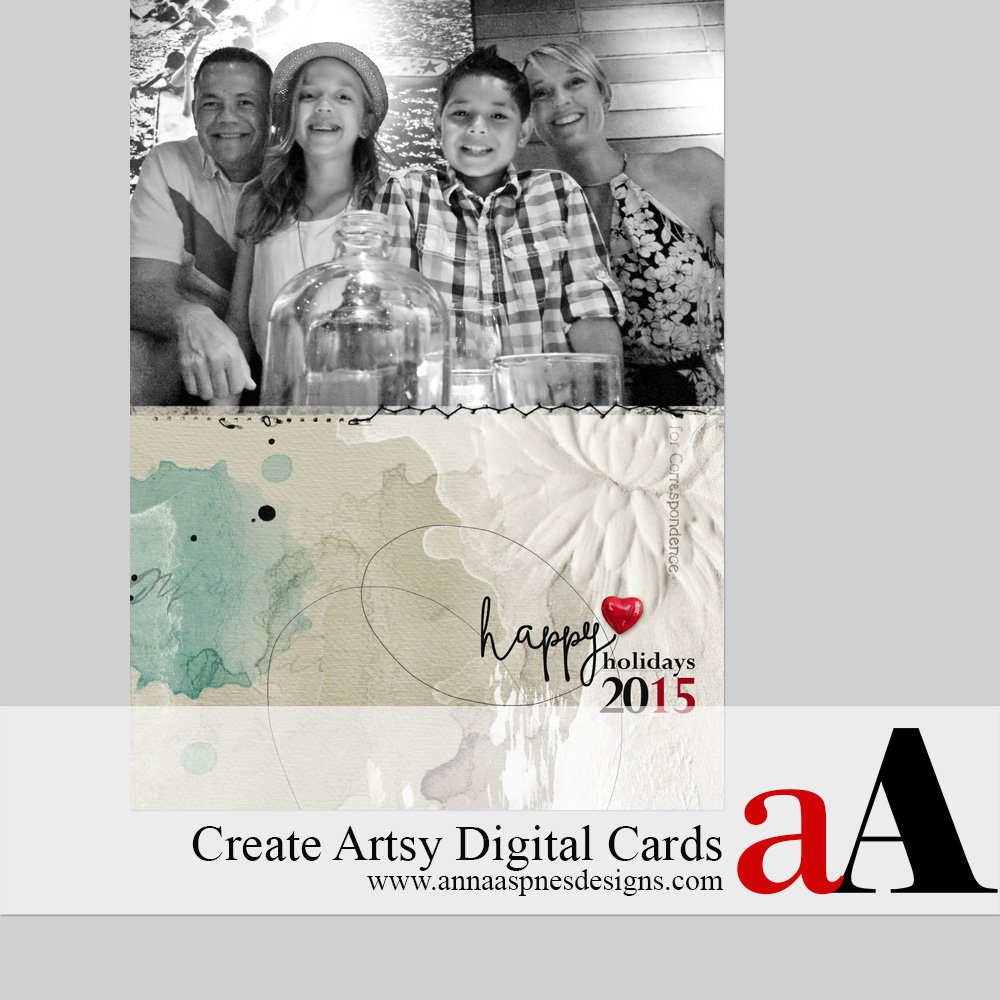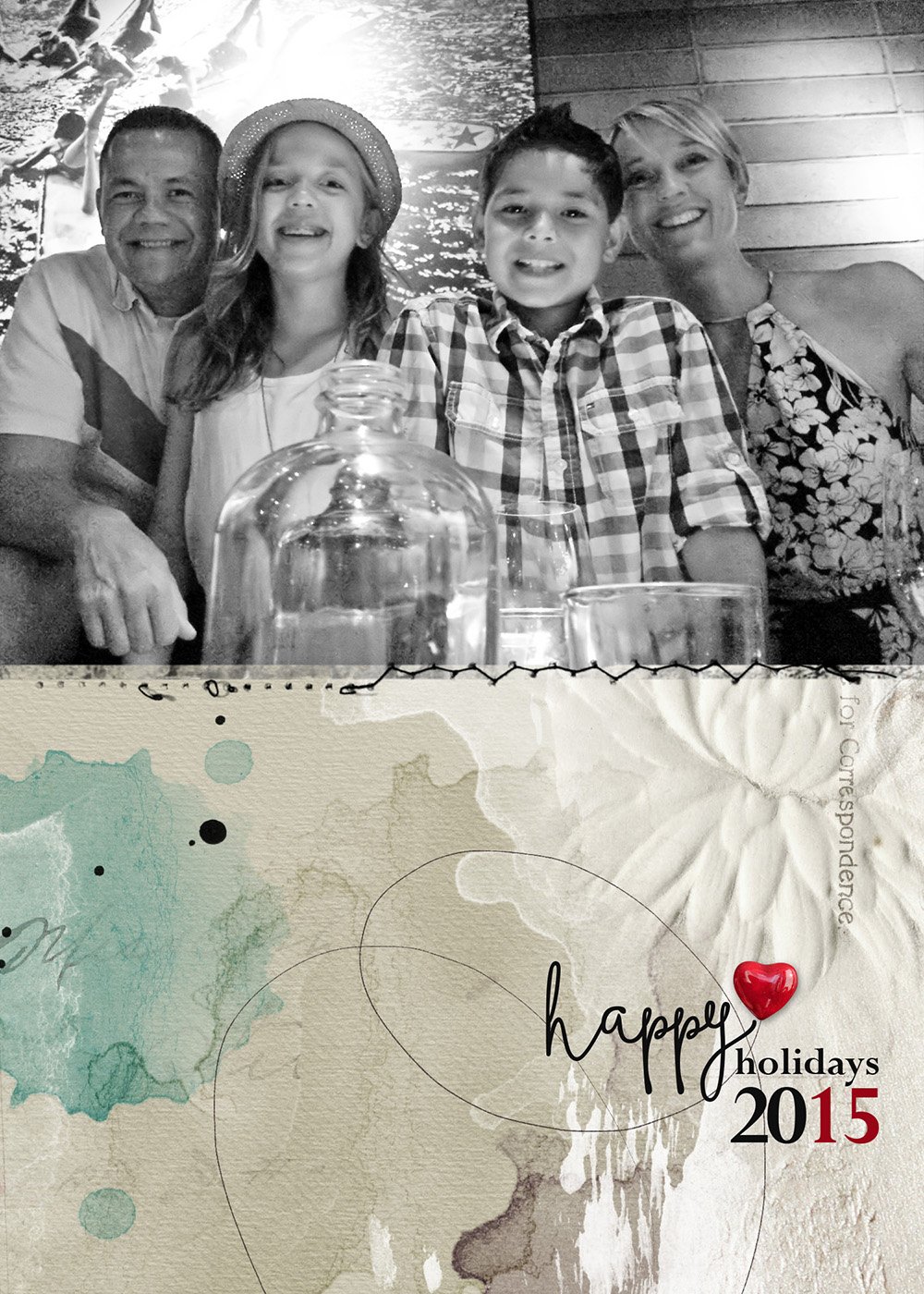 In the latest newsletter mailing from aA Designs, I shared my Christmas card for 2015, making the template available to AnnaNews recipients. If you haven't already, can subscribe here.
My 2015 Christmas card does not showcase the most technically perfect photo by any stretch, but it's my favorite family capture of the year, taken by friend using an iPhone in poor light on my 4oth Birthday. Sometimes sentimentality over-rules perfection.
I do not tend to print my cards as many of the recipients are located around world. I opt instead for emailing the digital file with a year in review letter, saving on both paper and time NOT standing in long lines at our local post office.
There are lots of different approaches to creating DigitalART holiday cards, either with or without photos, but the process is much the same as creating a DigitalART layout on a smaller scale.  In theory, it's also easier because you have a smaller canvas to work with.
Try the following simple 5-step process for creating a digital artsy card in Adobe Photoshop or Elements, and modify as preferred.
P.S. Don't overthink it. Often less is more.
See more inspiration here.