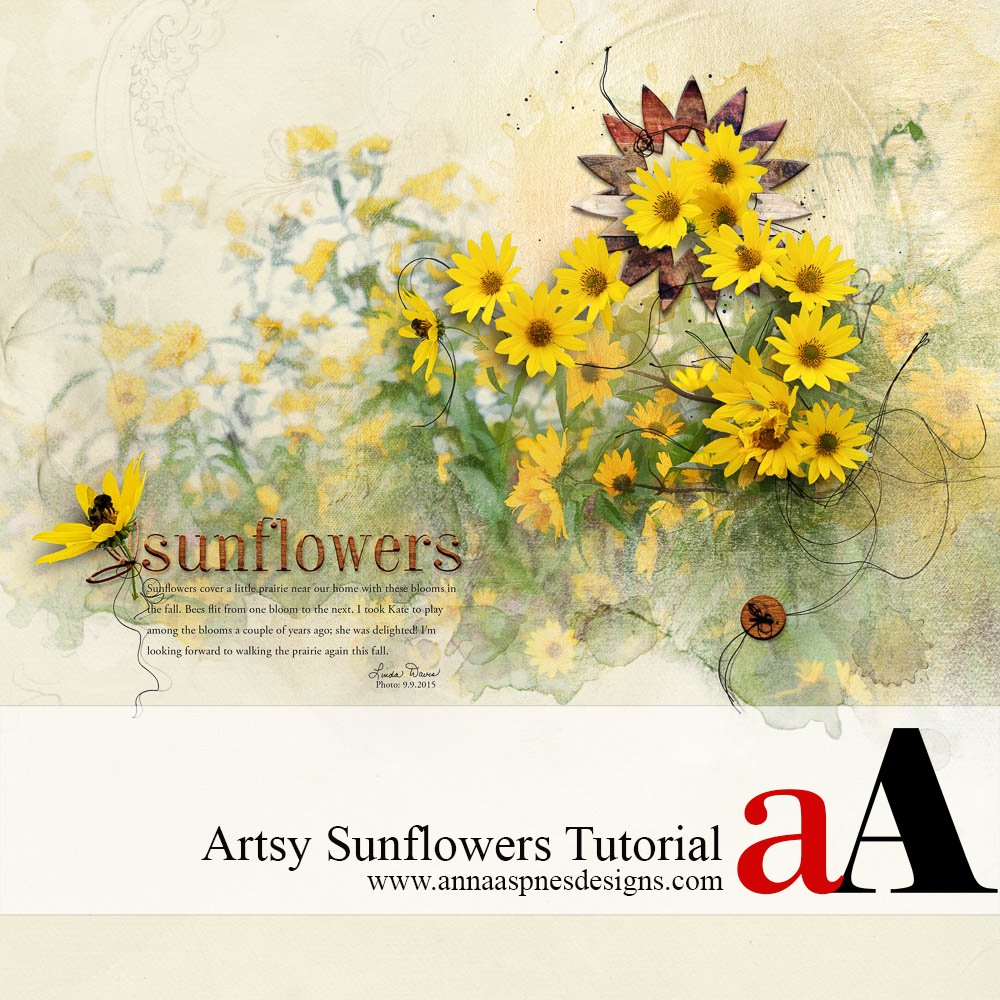 Anna Creative Team member, Linda Davis, shares an excerpt from her blog post, Sunflowers, explaining how she used ArtPlay Palette Sol and supporting DigitalART products, in her artsy sunflowers tutorial.
Artsy Sunflowers Tutorial
This layout started with just one photo

placed on a new blank document.
Create Foundation
Duplicate the image and apply a painterly effect applied using the Photoshop plugin, Topaz Simplify filters. 

Learn more about using Topaz Lab filters to apply painterly effects to your photos in this video workshop.
Create a background for the photo by placing ArtsyPaper1.jpg (Normal Blending Mode at 40% Opacity) over SolidPaper4.jpg.
Select and Mask
Select FotoblendzOverlay_4.png from FotoBlendz Overlays No. 10, and press ALT/OPT + CLICK to create a selection of the mask, then highlight the photo in the Layers panel.
Simplify the layer and click the 'Add Layer Mask' icon  at the bottom of the Layers panel to mask my photo layer.
Stamp brushes from ArtsyStains No. 3

 and 

AnnaBlendz Artsy No 7

 on the mask to extend and reveal more of the photo.
Light adjustments to the photo and changing the Blending Mode to Multiply made the blue in the sky disappear.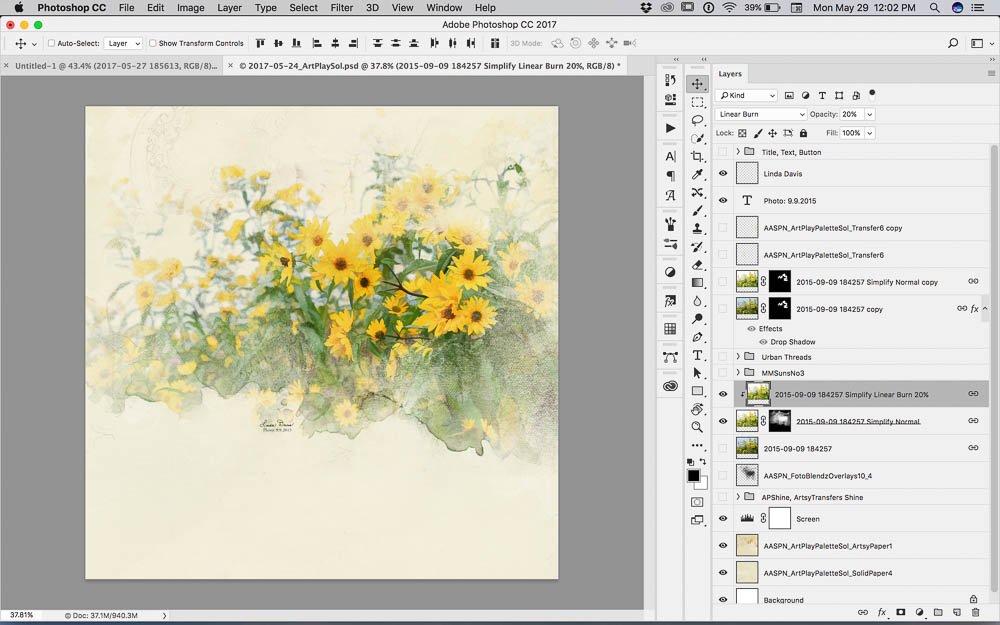 Extract an Image
Use the Quick Selection tool with the DELETE key to extract the sunflowers most clearly in focus, on a copy of the original photo set to Normal Blending Mode at 100% Opacity.
Apply a Drop Shadow Layer Style to the extraction.
Place another copy of the Simplify layer, attach the same mask (Normal Blending Mode at 30% Opacity).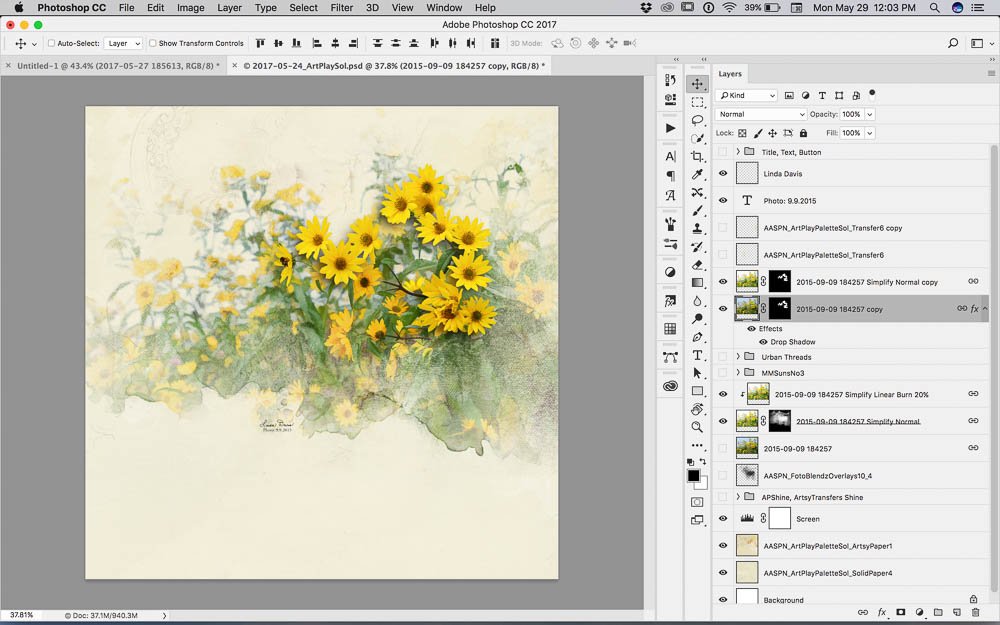 Apply Texture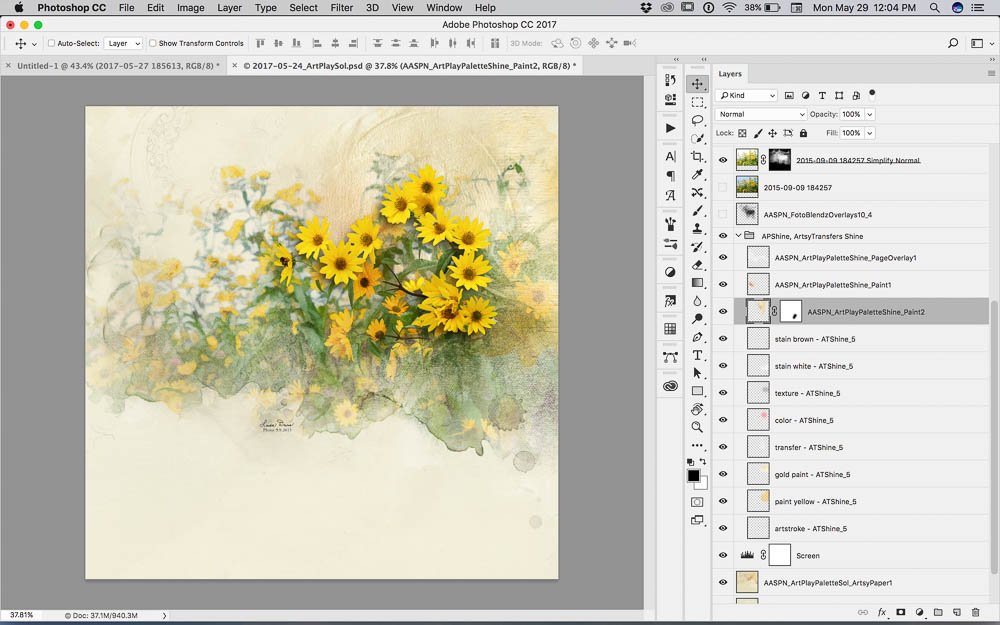 Embellishment and Text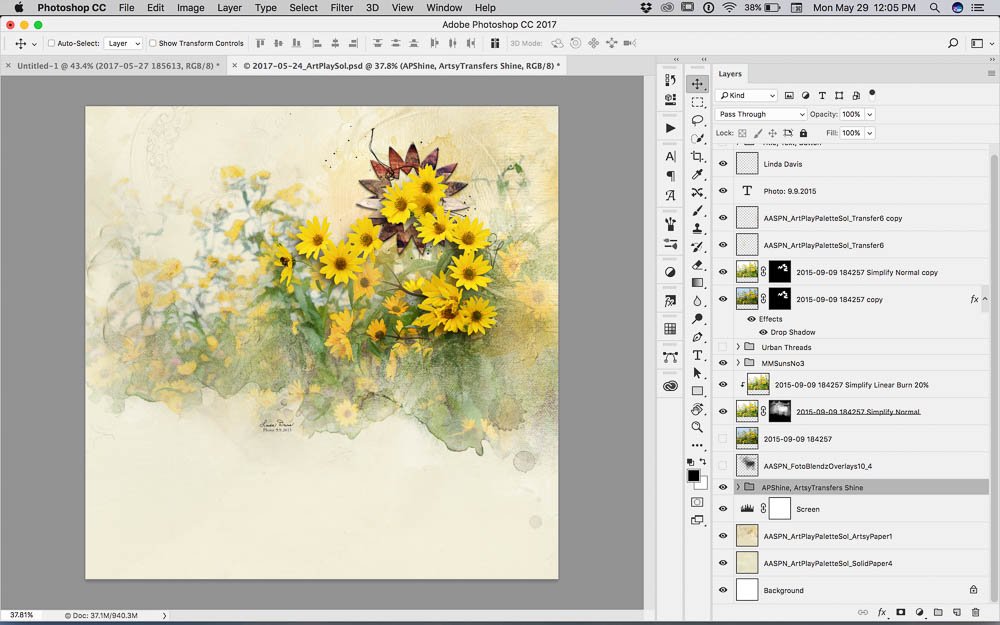 Add a title and journaling.

Place another extraction copy above the leaf ,and tack both the flower and font ornament to the page with a button thread.

Complete the artsy digital scrapbooking layout with a button and another thread from 

ButtonThreadz No. 2

.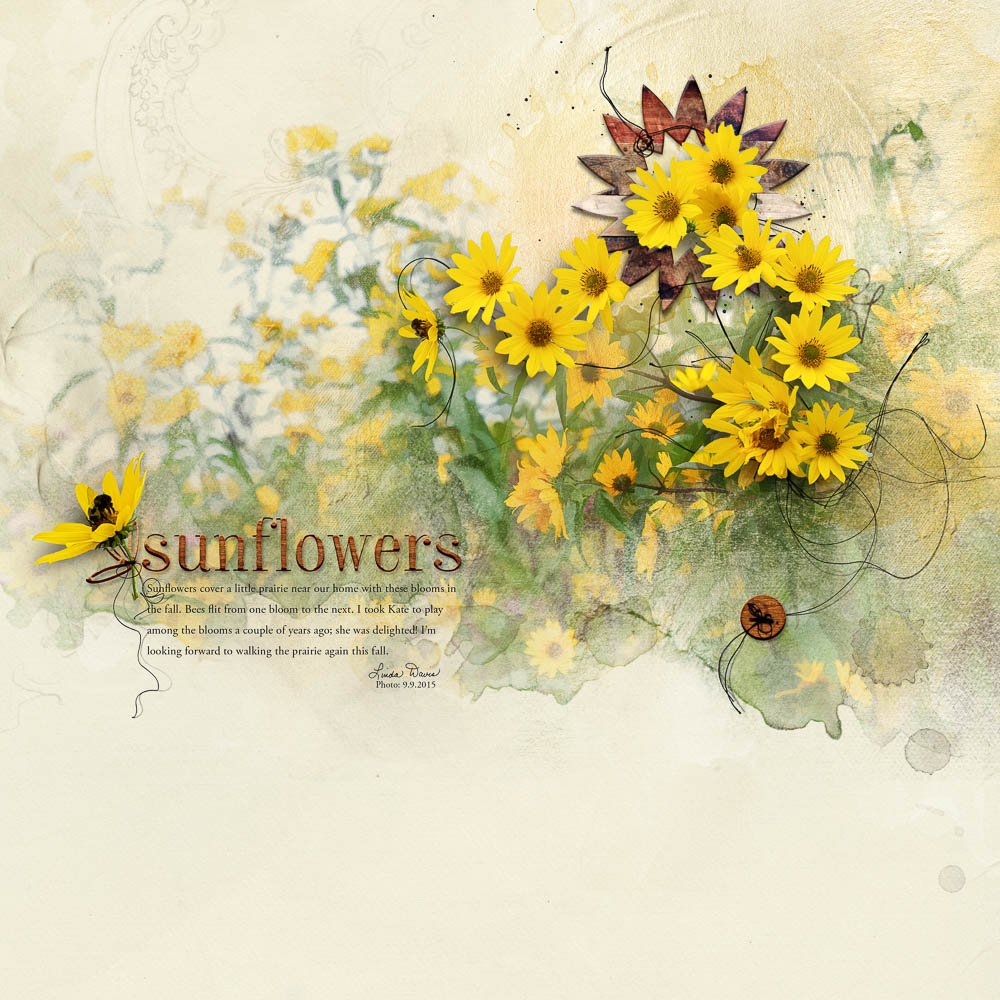 Linda says, 'I think creating an artsy page with just one photo is easy with Anna's free-form designs.'