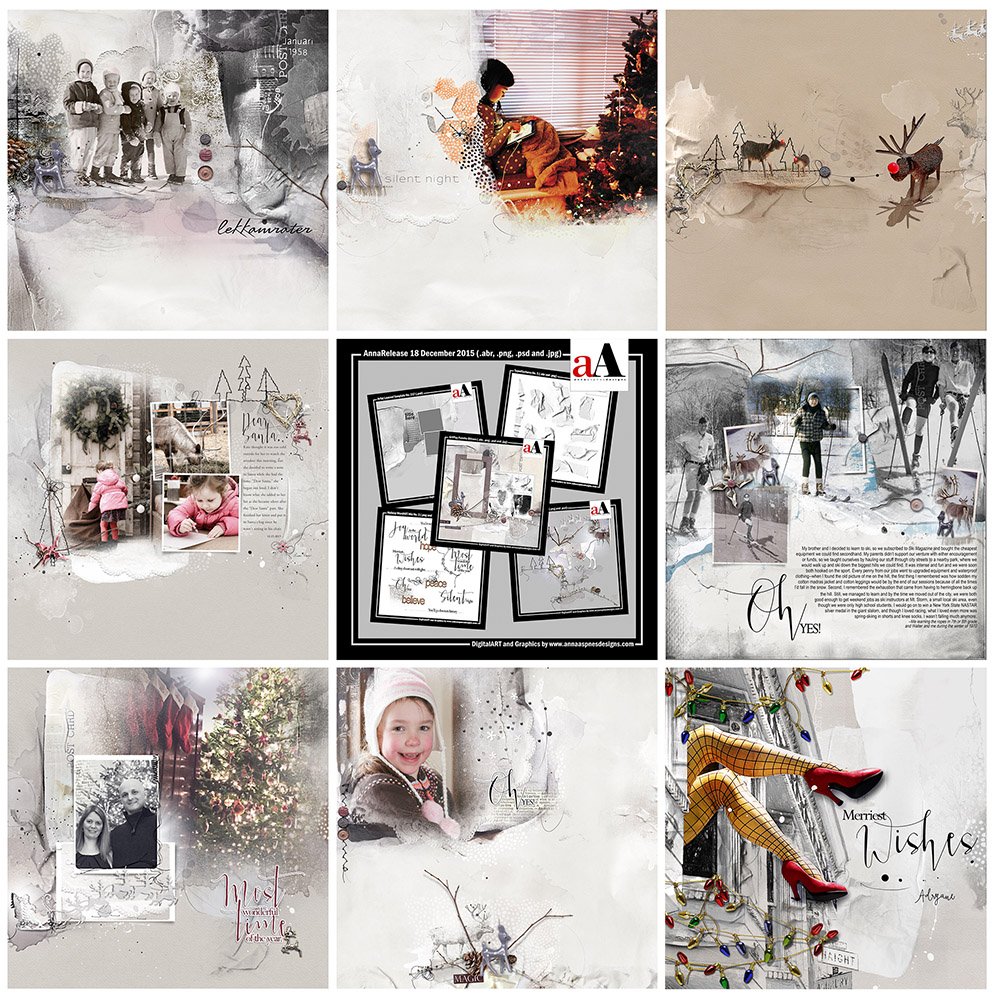 Happy Monday friends… Hope you had a wonderful weekend. The aA Creative Team has some amazing inspiration using ArtPlay Palette Blitzen and supporting DigitalART products. It's all happening in the AnnaGallery.
View the entire release here and save 44% for a limited time.
Click on the image below to view more gallery inspiration, or visit the AnnaTeam Layouts board on Pinterest.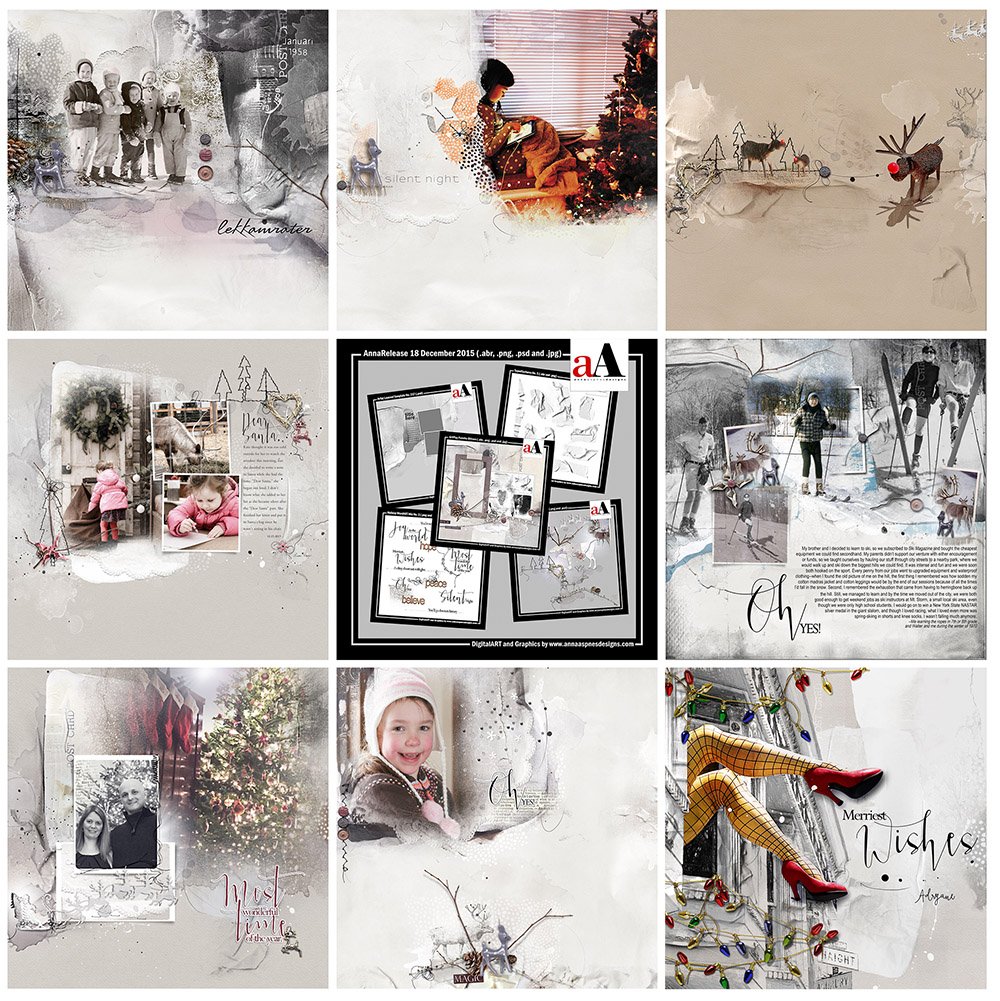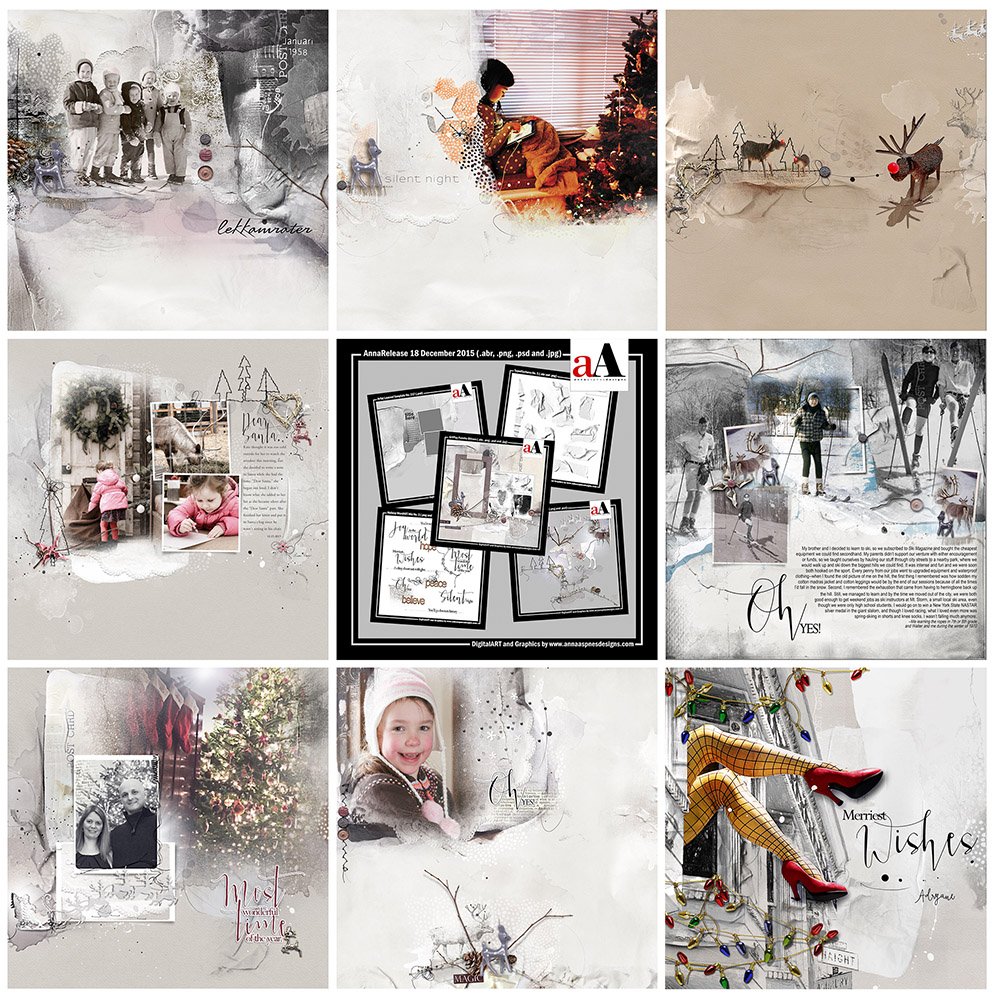 Gallery HighLights. Click on the images to access complete digital supply lists, plus process notes on how each team member put their pages together.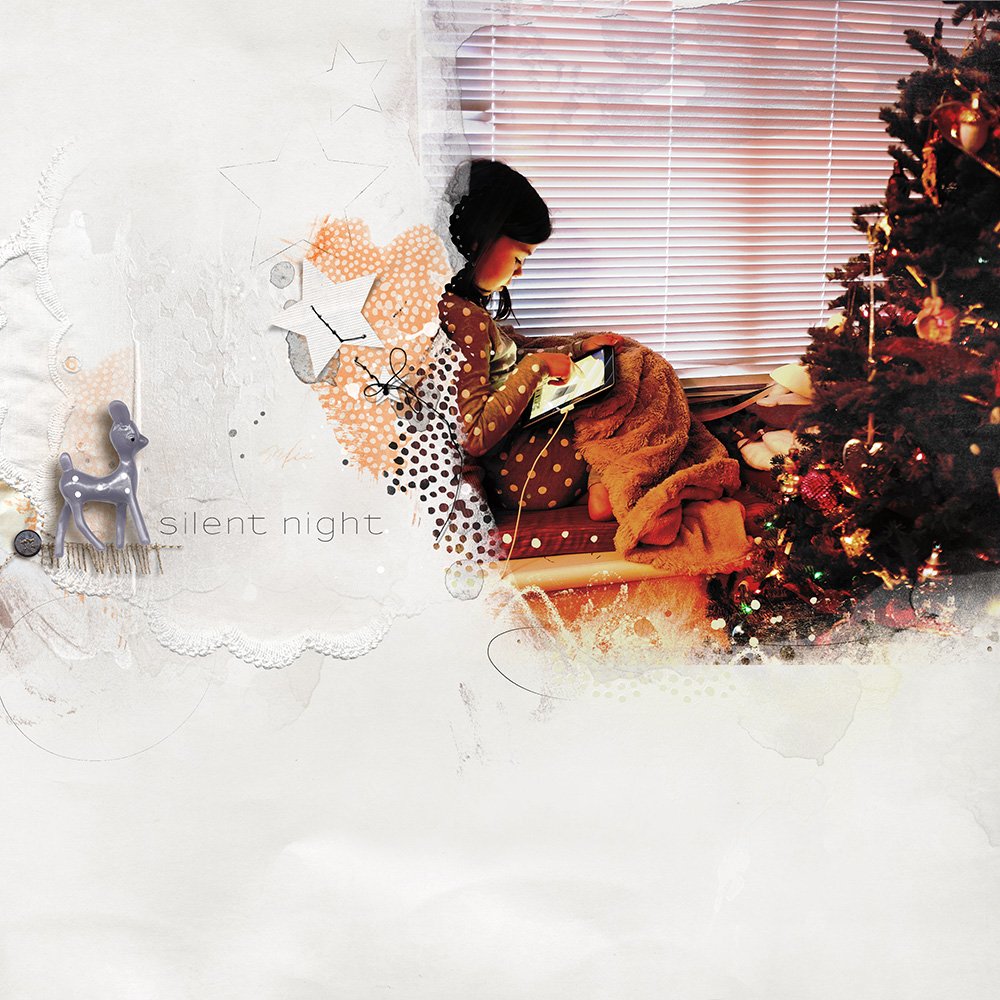 Silent Night | Heather
Repeat Patterns. I aside from the intensity of light in this DigitalART layout, I love how heather has repeated the dotted patterns in brush work. Try this approach by stamping 2 similar brushes side by side in 2 different colors. Think polka dots, strips or flowers for example.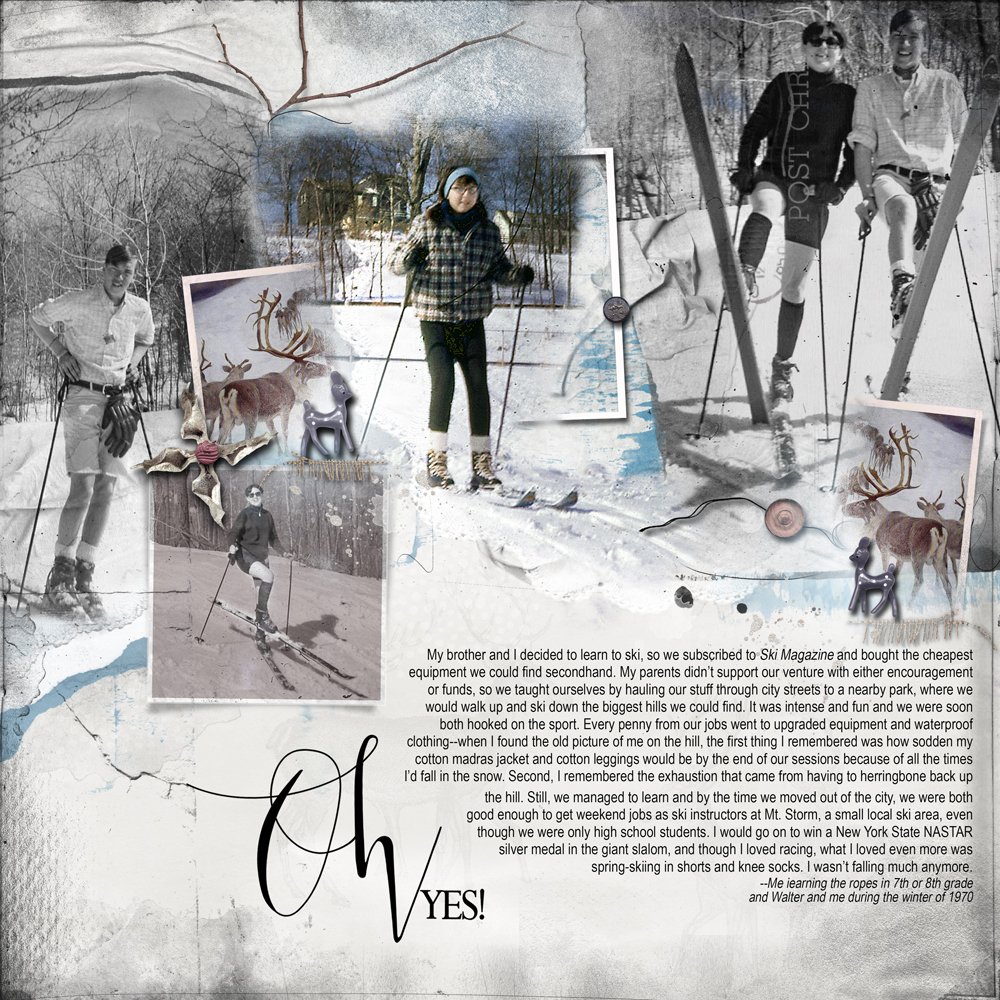 A Ski Story | Laura
Visit the Archives. The Holiday season is one of nostalgia. I have certainly found myself looking back over the past decade and an marveling at the special moments we've shared as a family. Laura has done a fabulous job of sharing what skiing used to look like paring her images with a good story.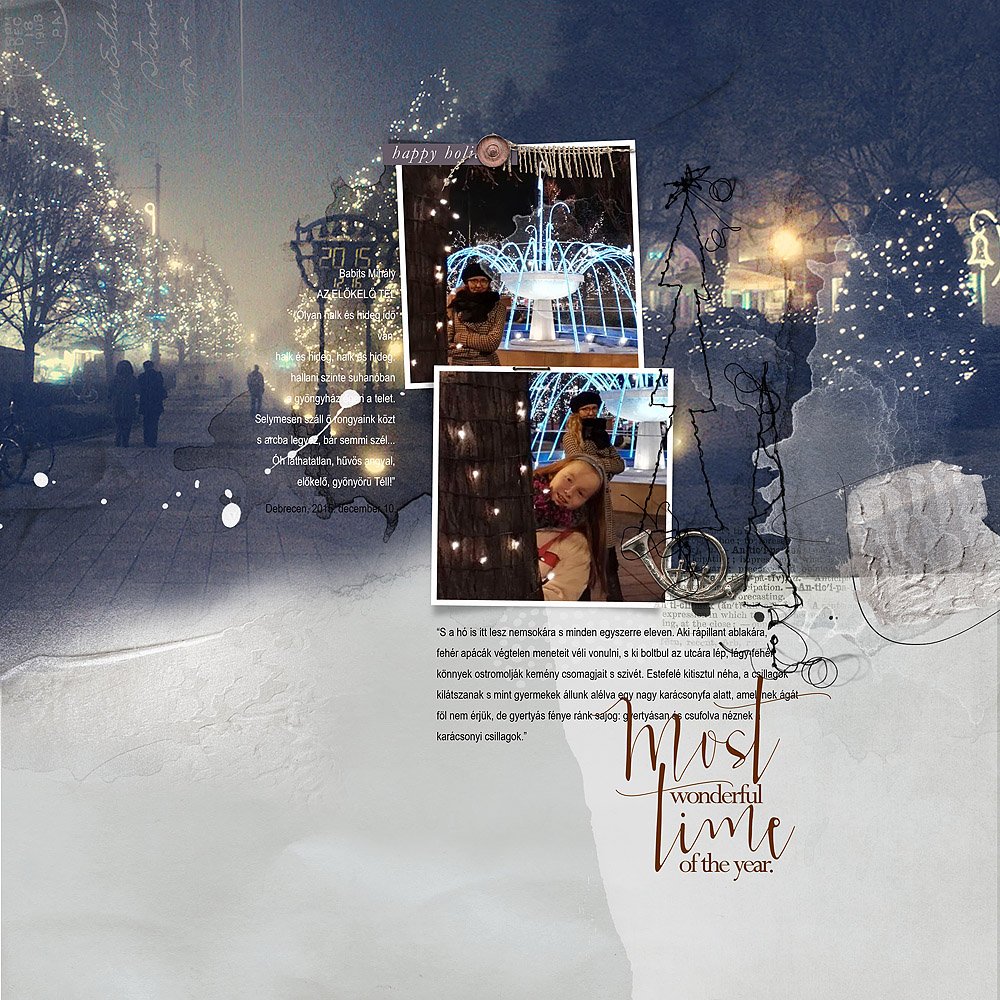 Winter Lights | Eva
Don't Compromise. At this time of year, the hustle of the season can stand in the way of our creative time. Use templates to provide an easy approach to getting those pages done and avoid the compromise.