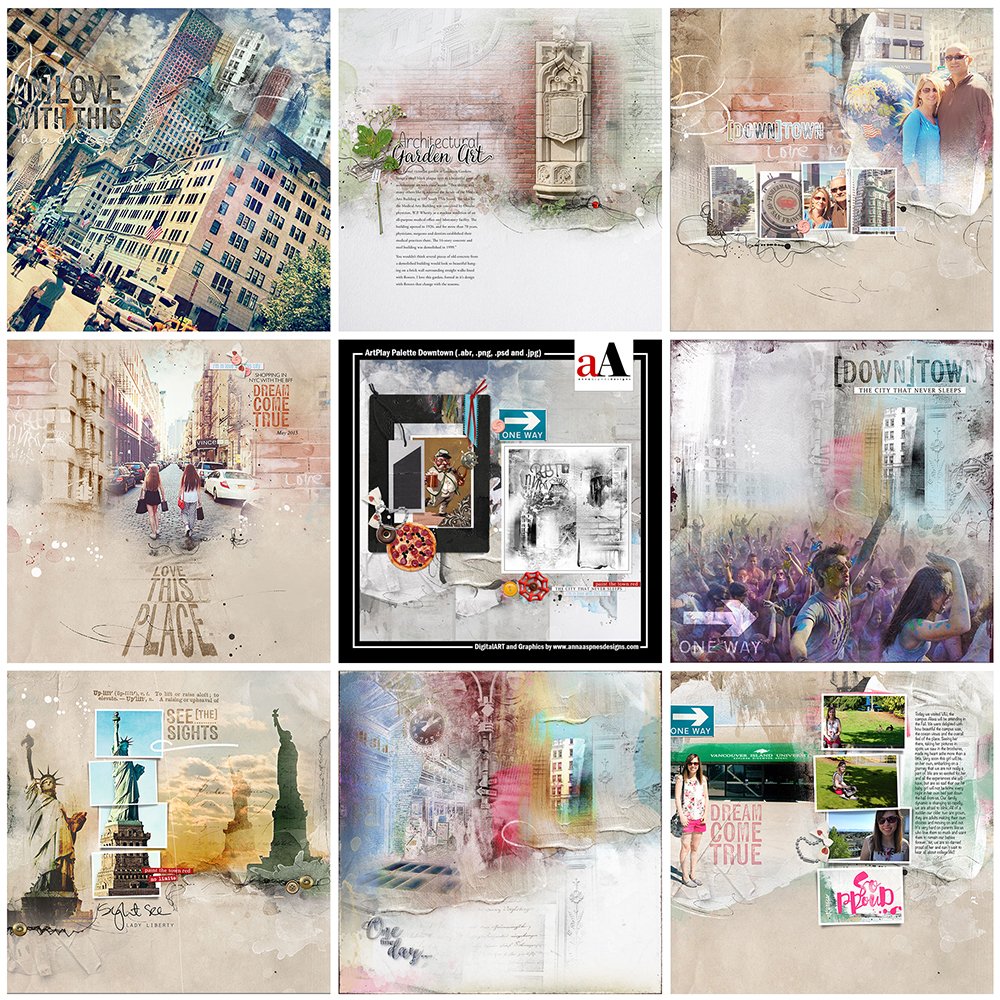 Happy Monday friends!
I hope you had a fabulous weekend. The  aA Gallery is full of new inspiration from the aA Creative Team using ArtPlay Palette Downtown and supporting DigitalART products.
You can view the entire release here for a limited time.
Click on the image below to view more gallery inspiration, or visit the AnnaTeam Layouts board on Pinterest.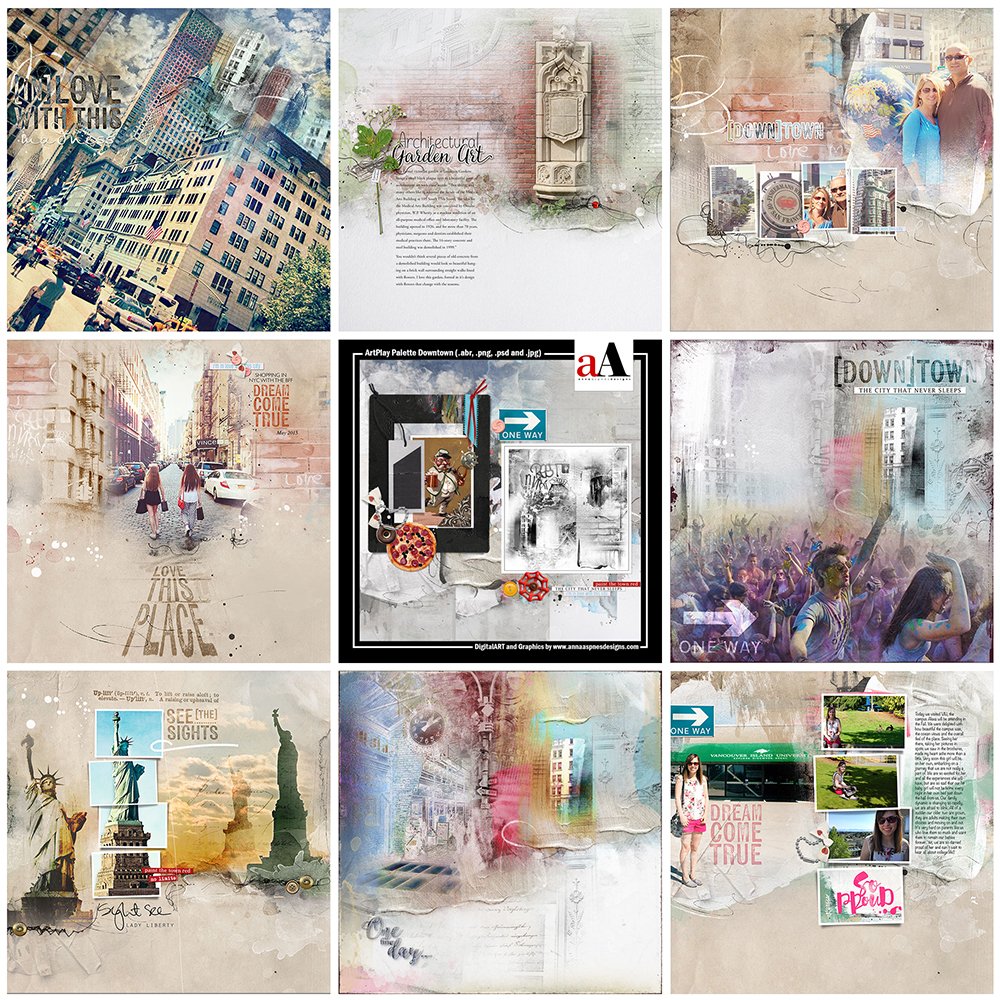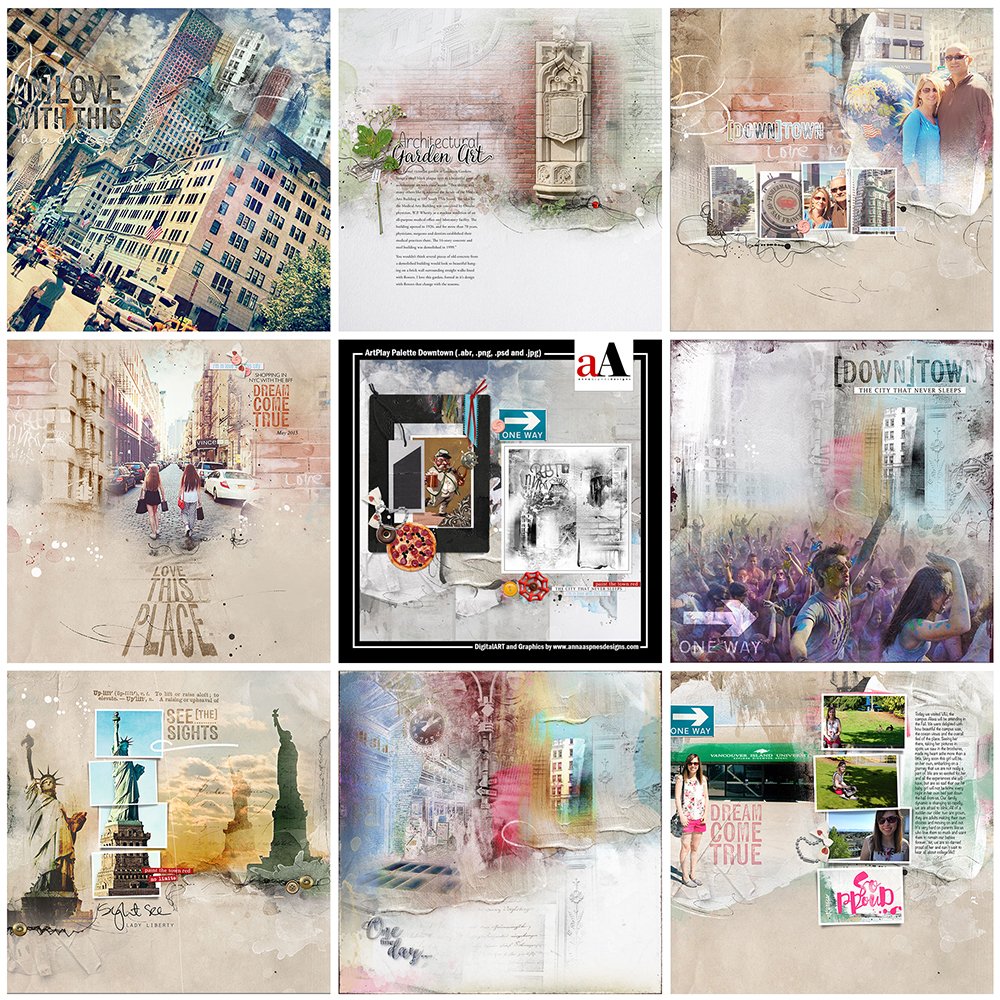 Gallery HighLights. Click on the images to access complete digital supply lists, plus process notes on how each team member put their pages together.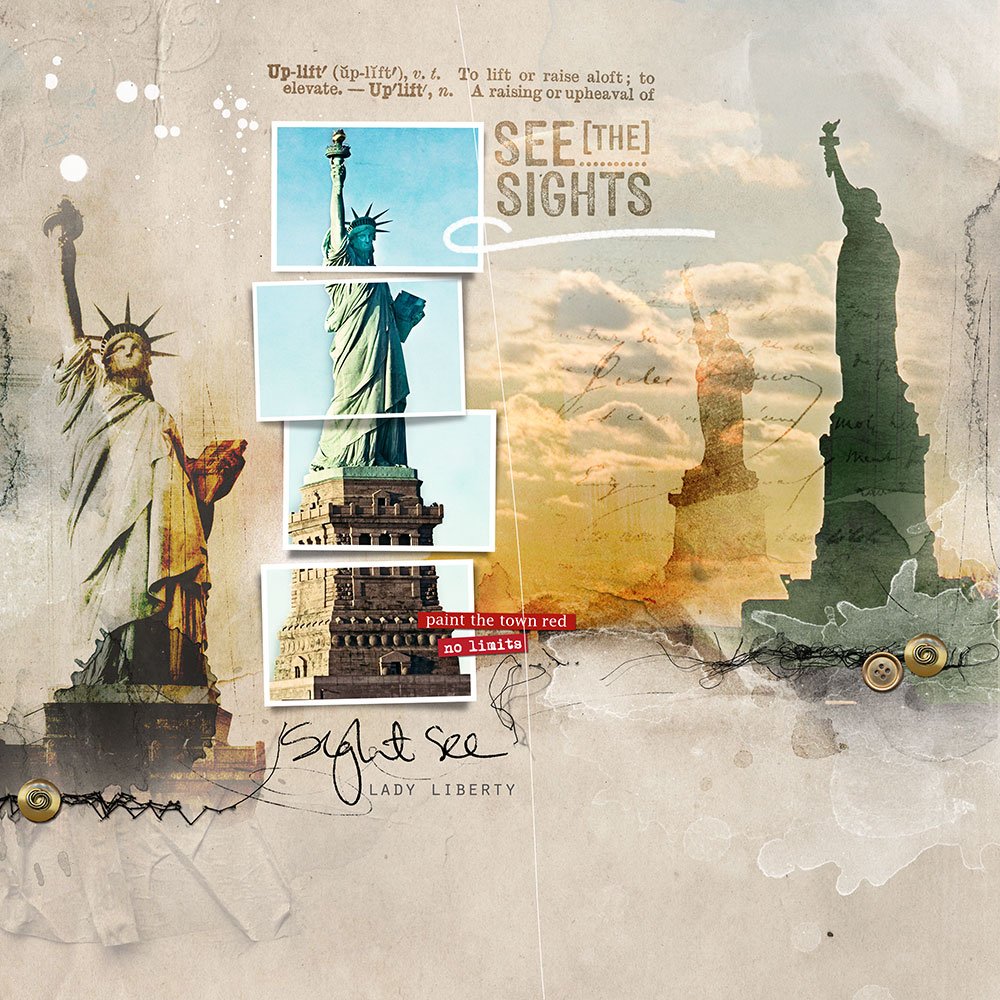 Lady Liberty | Miki Krueger
1. Clip the Same Photo to Multiple Masks. Duplicate your focal image 4 times and clip to  to each photo mask in Artsy Layered Template No. 202. Link the photo layers in the Layers panel in case you need to move them at a later stage in the creation process.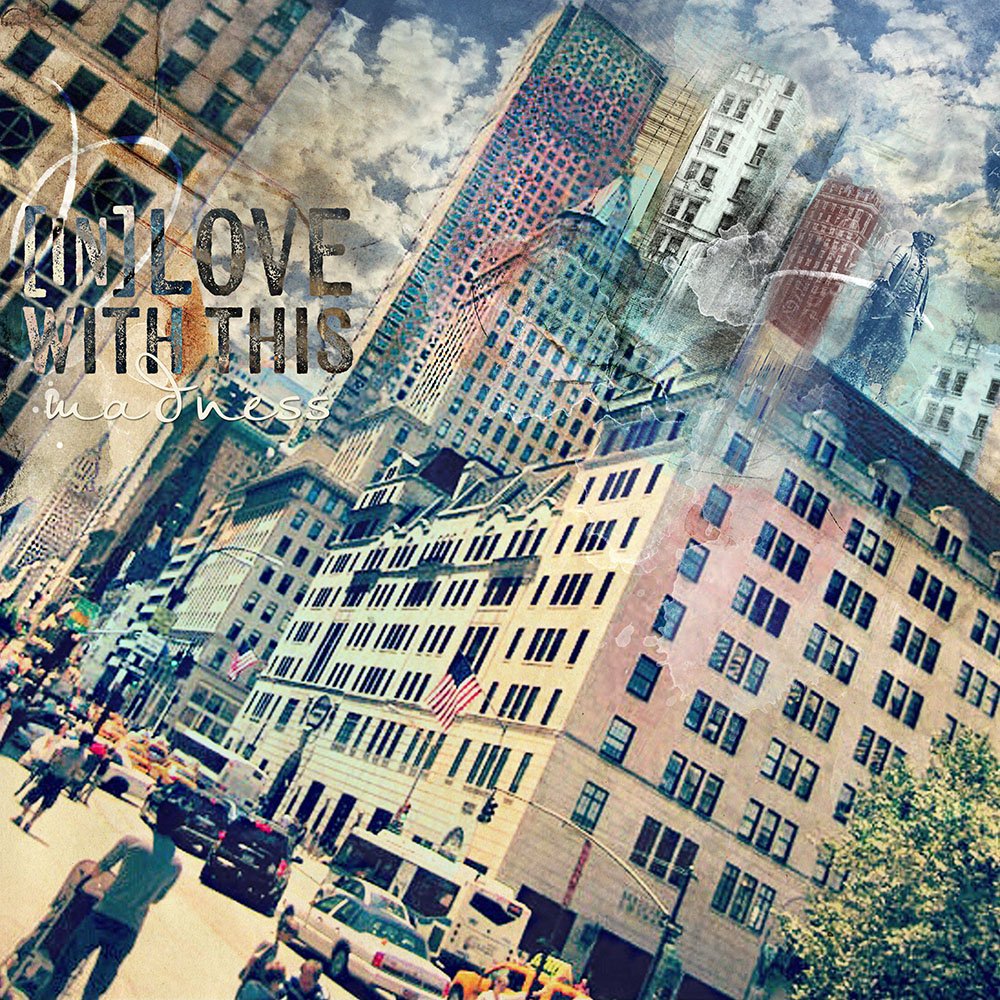 In Love | Ulla-May Berntsson
Create a Custom Artsy Background. Layer one or more transfers over a solid digital background paper to create your own artsy paper variations then blend images to create your photo montage as preferred.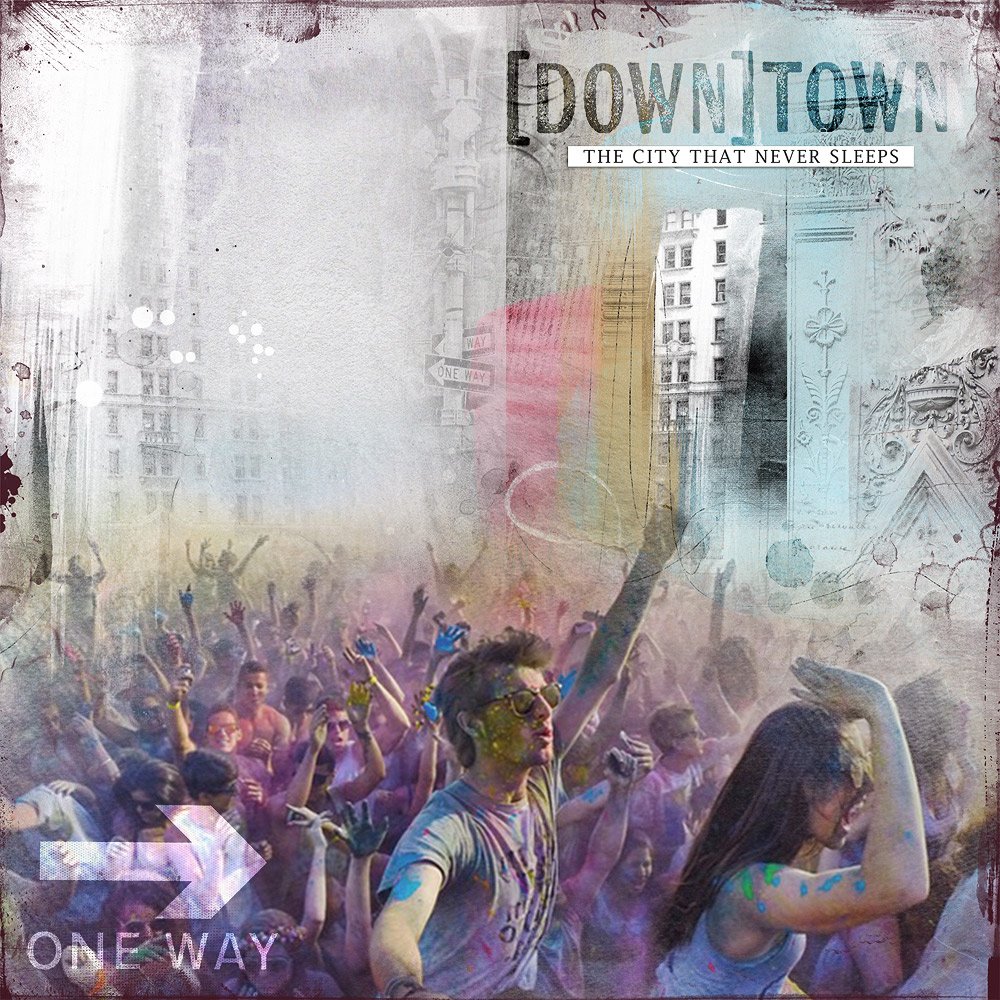 Downtown | Fran Gardner
Create Art. Not every DigitalART project you conceive needs to have a purpose or document a memory. I love how Fran used a found photo to which she had a connection to create a powerful piece of art. You can create art just because it feels good.
We always love to see your pages. Share them here.