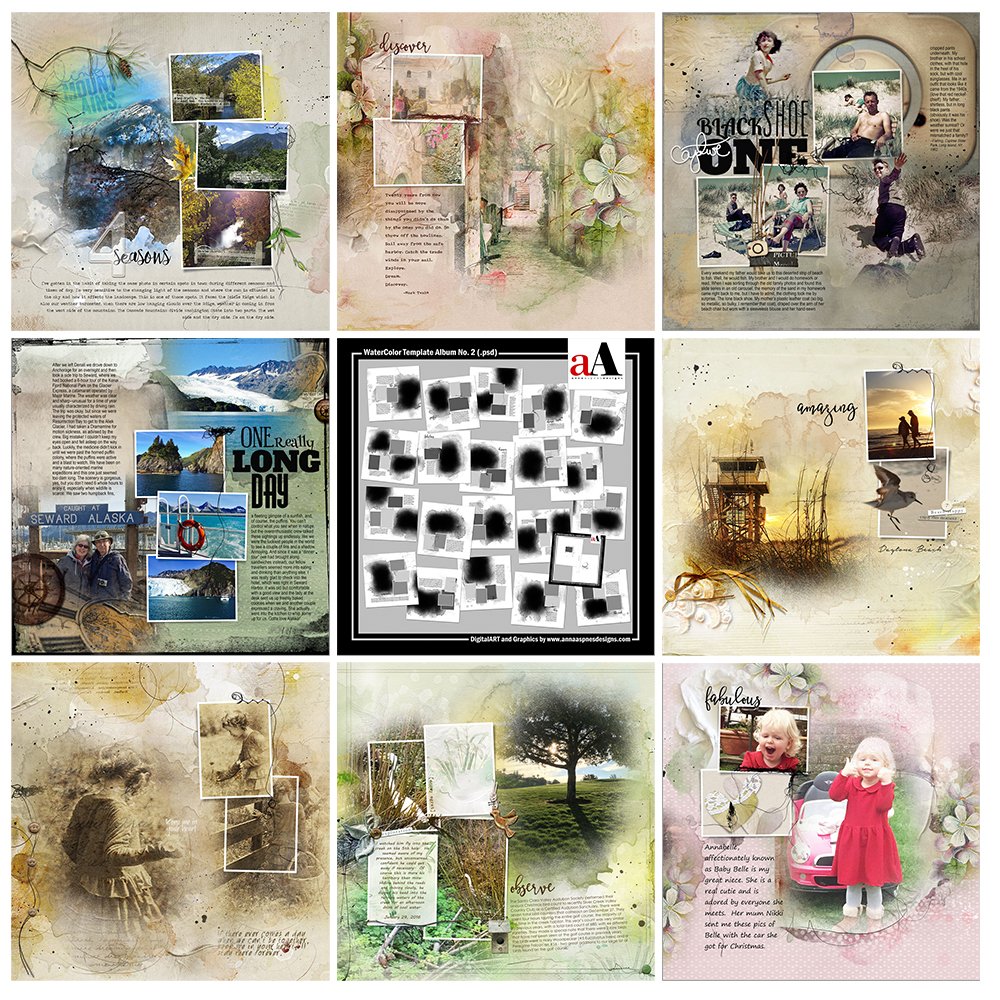 Happy Monday! Let's kick off another creative week!
The aA Creative Team has some beautiful inspiration using WaterColor Template Album No. 2 and supporting DigitalART products. It's all happening in the AnnaGallery.
Save 50% on WaterColor Template Album No. 2 for ONE WEEK ONLY. 
Watch the FREE coordinating video here.
Click on the image below to view more gallery inspiration, or visit the AnnaTeam Layouts board on Pinterest.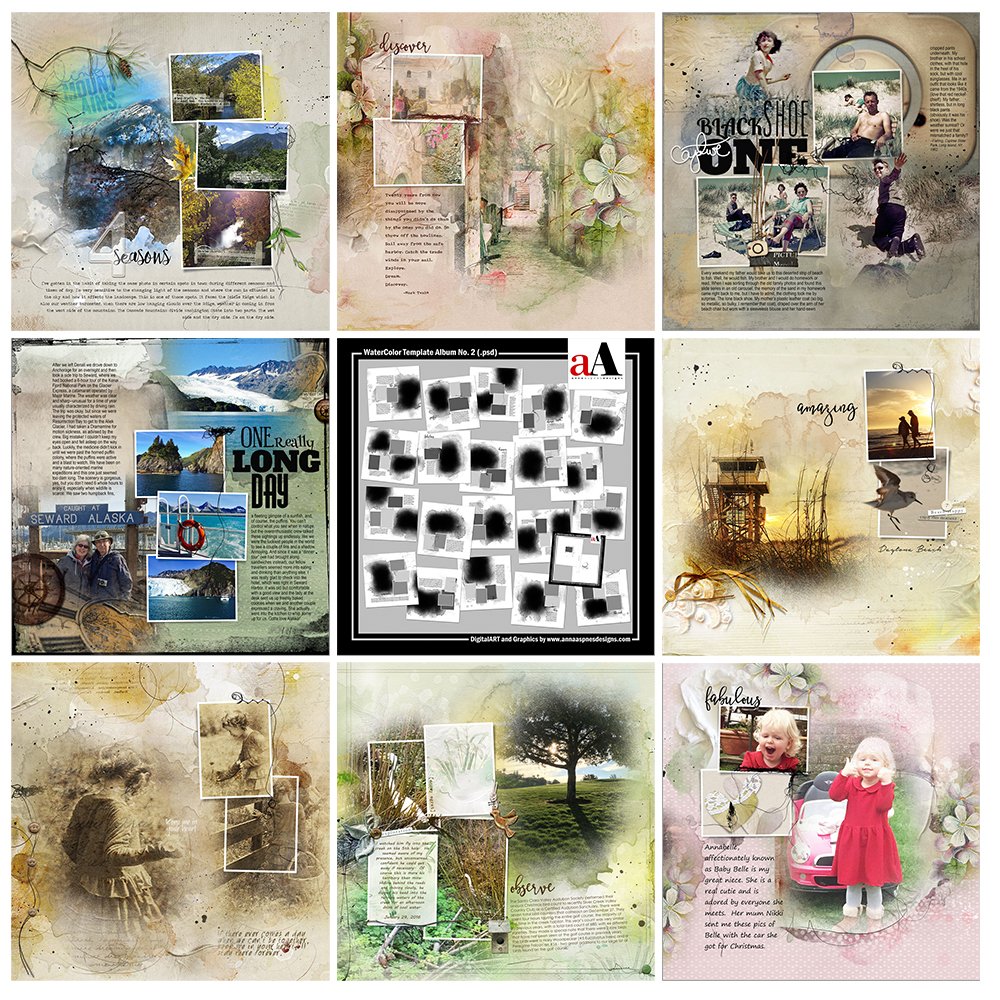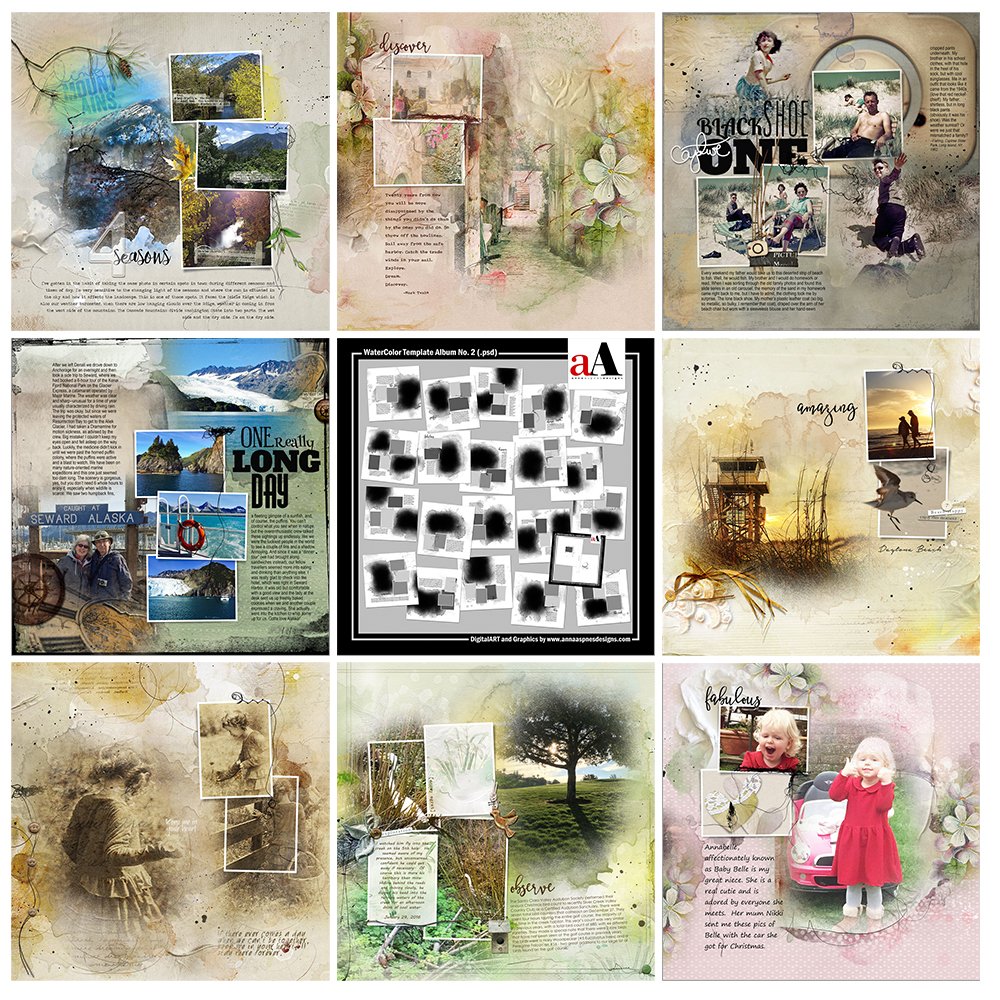 Gallery HighLights. Click on the images to access complete digital supply lists, plus process notes on how each team member put their pages together.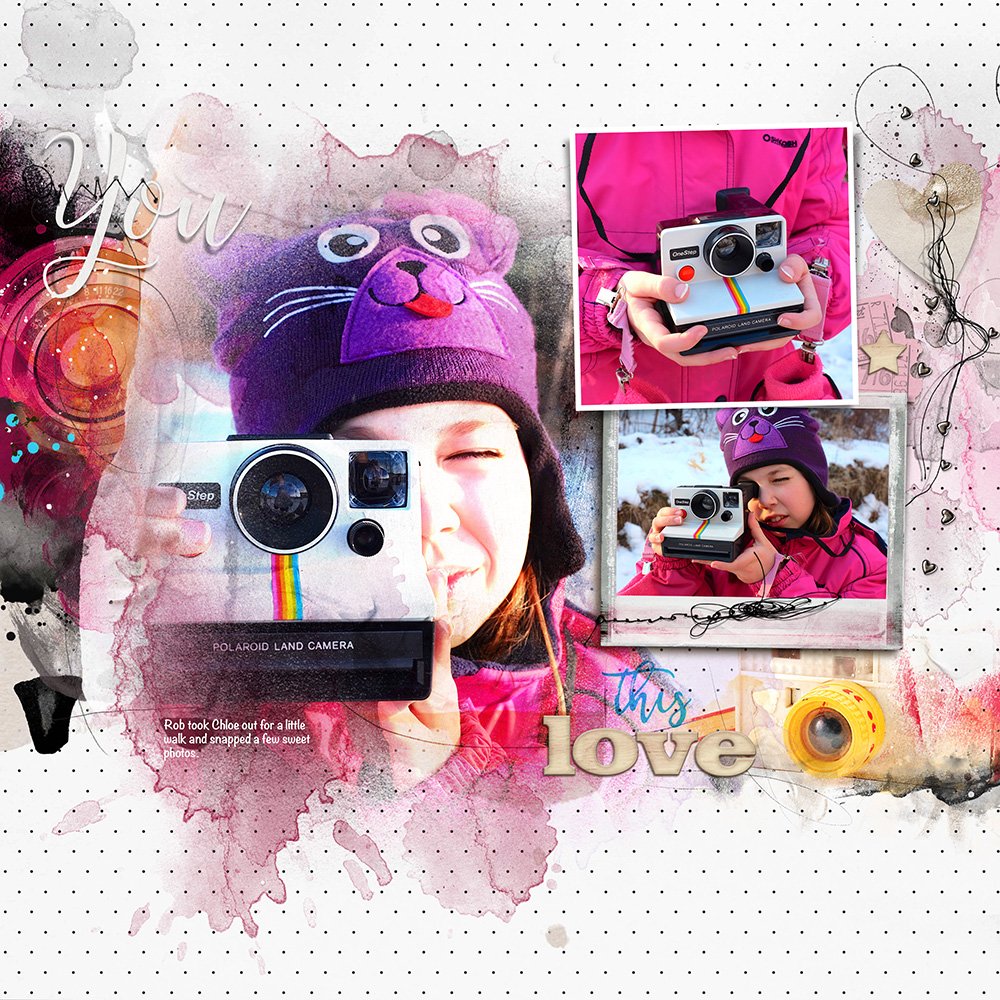 Polaroid | Heather
Lead With Color. Let the photos in your layouts guide the selection of your DigitalART supplies. I love how Heather has supported the hot pink in her images with the addition of coordinating stains and transfers. This was an obvious color choice, but she has also created tension by supporting the less prominent yellow with the yellow camera accent.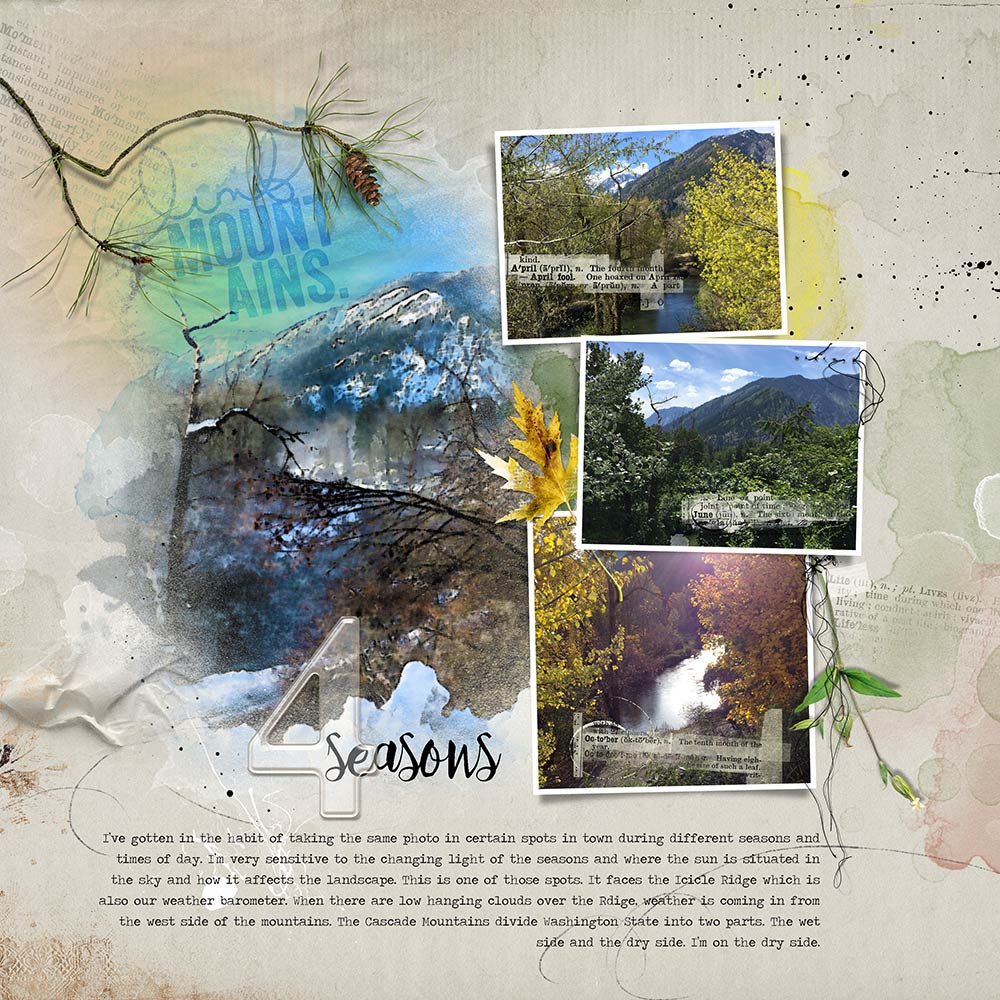 Mountain High | Barbara
Digital Watercolor Effect. Apply one or more filters to the focal photo in your layout to up the level of artsy in your composition. Barbara created a pseudo watercolor effect on her photo using techniques demonstrated in AnnaBlendz LIVE.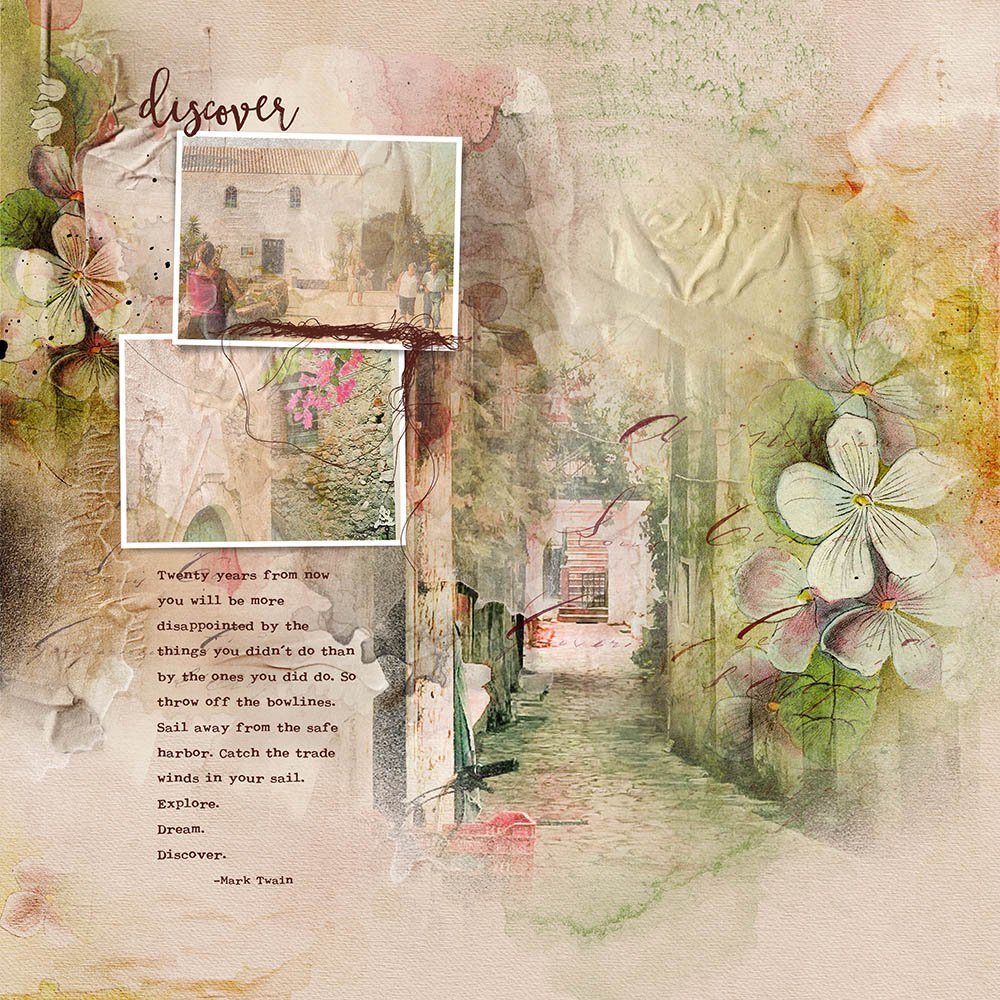 Discover | Ulla-May
Fine Art Photos. Soften your photos and add a fine art effect to your page using transfers found in the ArtPlay Palettes. Place or clip the transfers to your images and apply blending modes such as Screen and Overlay,or decrease the opacity of the Transfer layer as desired. See the aA Glossary of Terms for more information on Transfers.