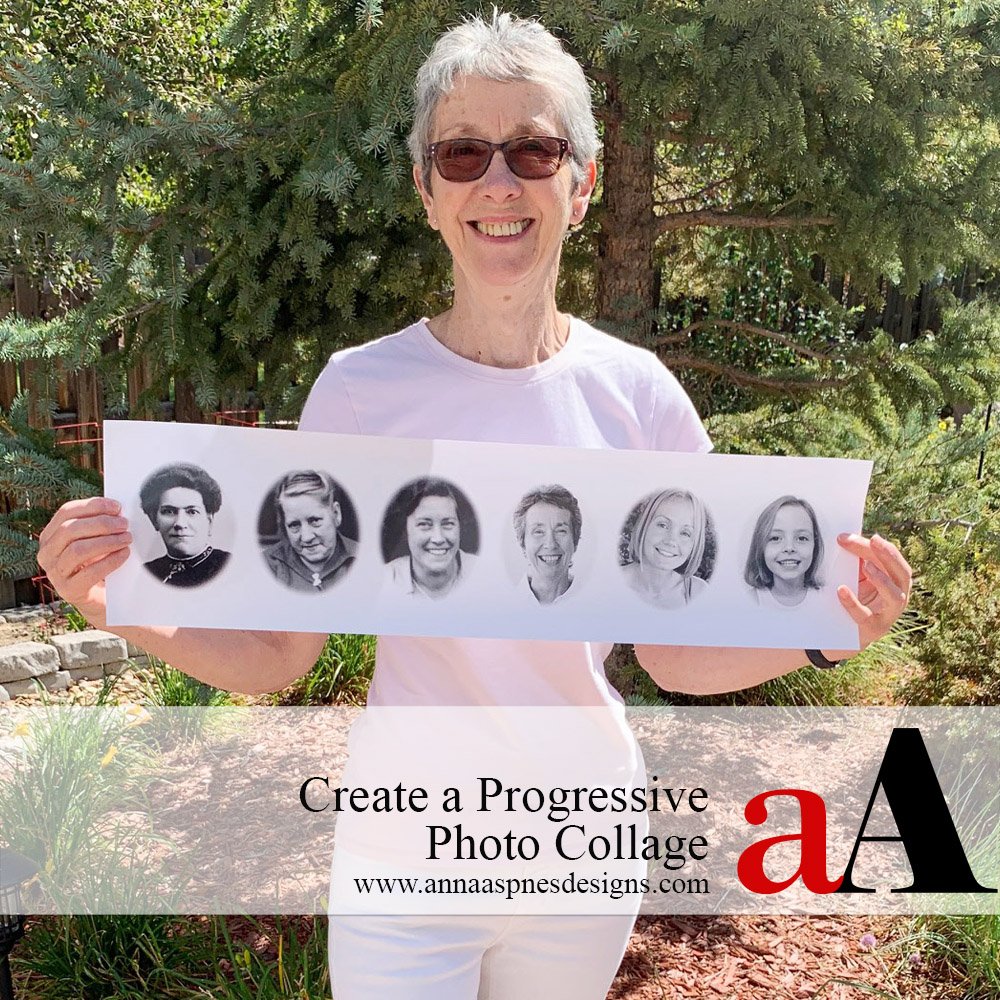 Today, I'm sharing how to create a progressive photo collage.
Create a Progressive Photo Collage
You never really appreciate the power of placing these photos together until you have them printed and are physically holding them in your hand.
The Backstory
About a decade ago my Mum asked me to create a collage which included the 5 generations of women in our family to include Ella.
Just recently my young niece noticed the collage on Mama's wall and began asking questions about all the photos.
This prompted a second collage to include my sister and the aforementioned Charlotte, as well as a newly acquired photo of my Great Great Grandmother, Alice.
Six generations represents a LOT of time and living with incredible capacity for stories.
The Template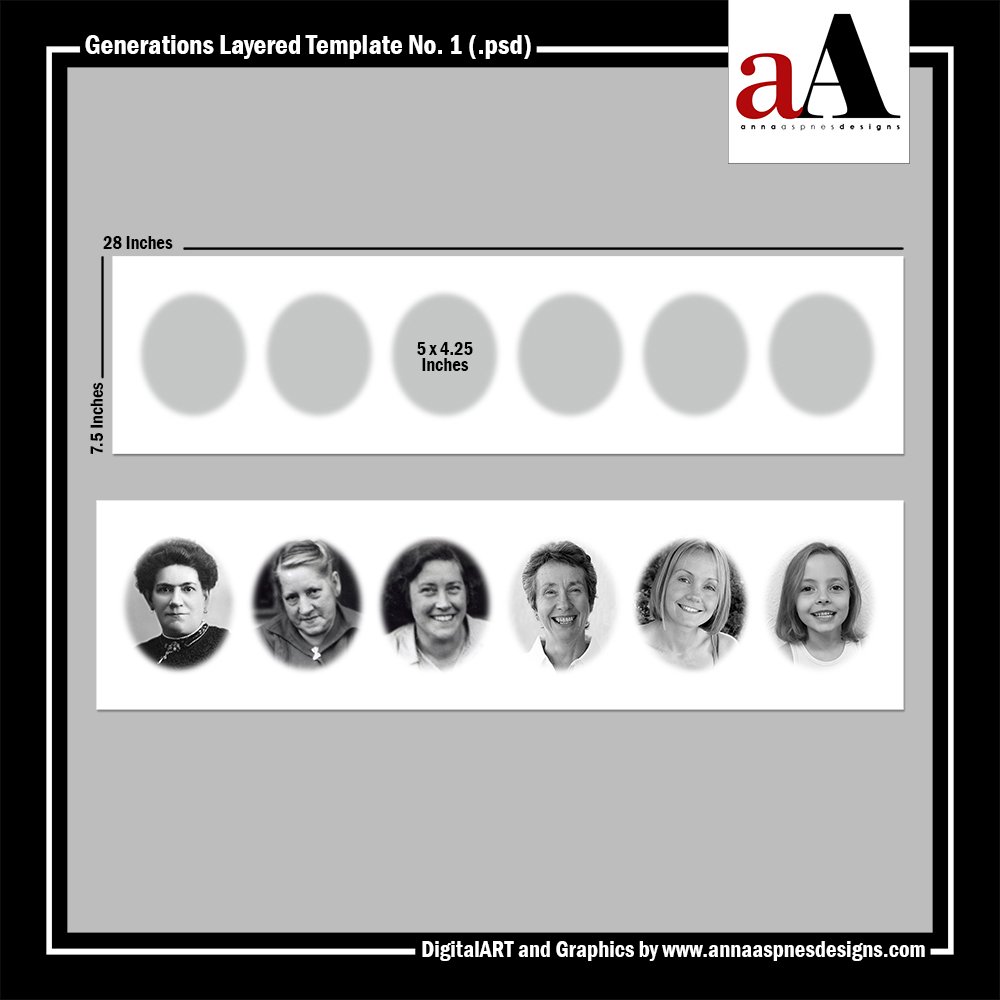 My Mum thought you might like to have an easy way to create your own progressive photo collage.
Generations Layered Template No.1  is delivered in .psd format designed for use in Adobe Photoshop or Elements.
The 28 X 7.5 inch template has 6 feathered oval masks.
Modify the template as preferred to accommodate fewer or more photos.
Resize the entire template to suit your needs.
Need help or want me to do it for you? Email me.
The Possibilities
There are so many ways you can use the template so showcase your photos.
Family lineage
One person through the years/decades.
Family Weddings
Babies in photos
Military service
Homes lived in.
The same landscape throughout years/seasons.
Different generations performing the same action (riding a bike, taking photos, eating ice cream.)
The Printing
Persnickety Prints  are always more than happy to print in custom sizes.
You can also resize in Photoshop/Elements to fit one of their standard size prints.
The print will arrive rolled up and carefully packaged.
Mat and frame for your wall or include in your Heritage Project.
Try This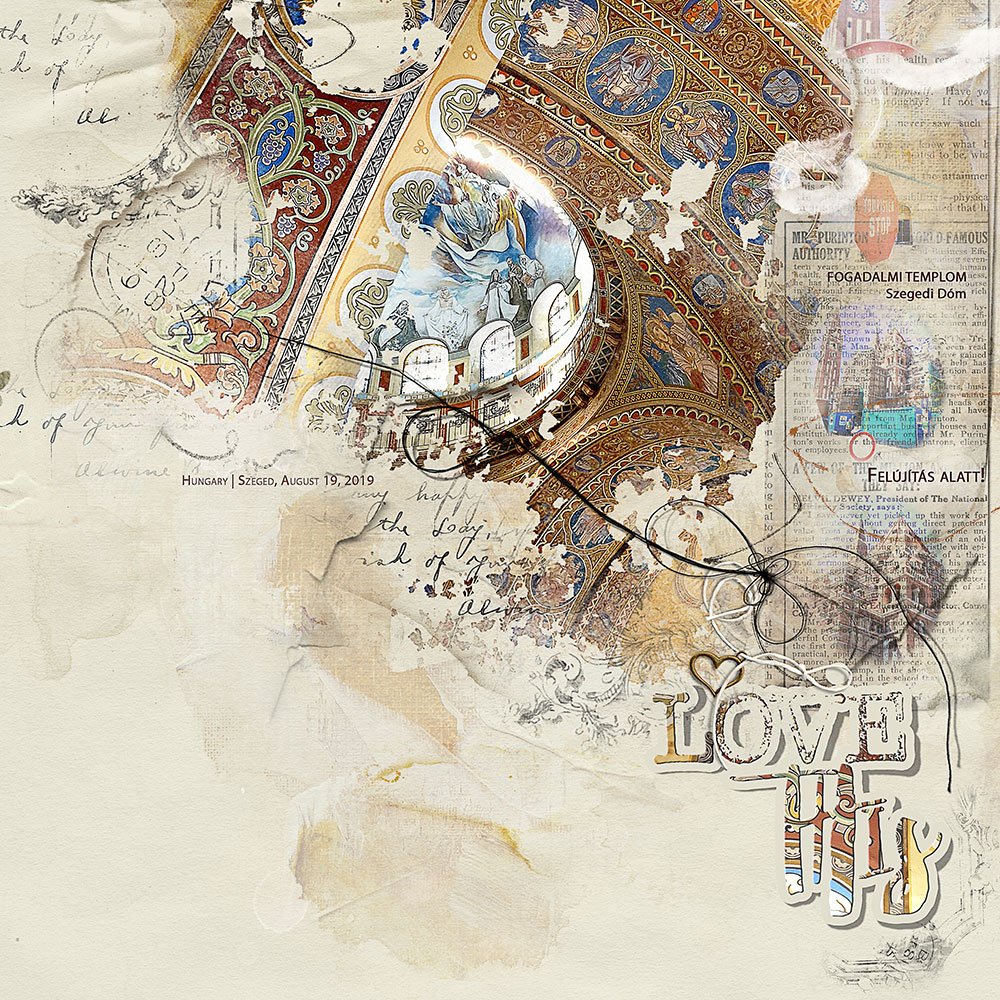 Cathedral | Margo
You don't have to use heritage photos or frame this template for your wall.
Find X number of photos with commonality in any theme.
Crop the template as needed to accommodate your number of photos.
Clip the photos to the masks in the template using the Clipping Mask function in Photoshop or Elements.
Optionally convert all photos to Black and White to create similarity between your photos.
Use the oval masks to blend photos in your  digital scrapbooking or photo artistry designs.
My Mum hopes you love this as much as she does and we'd love to hear how you have used this template.