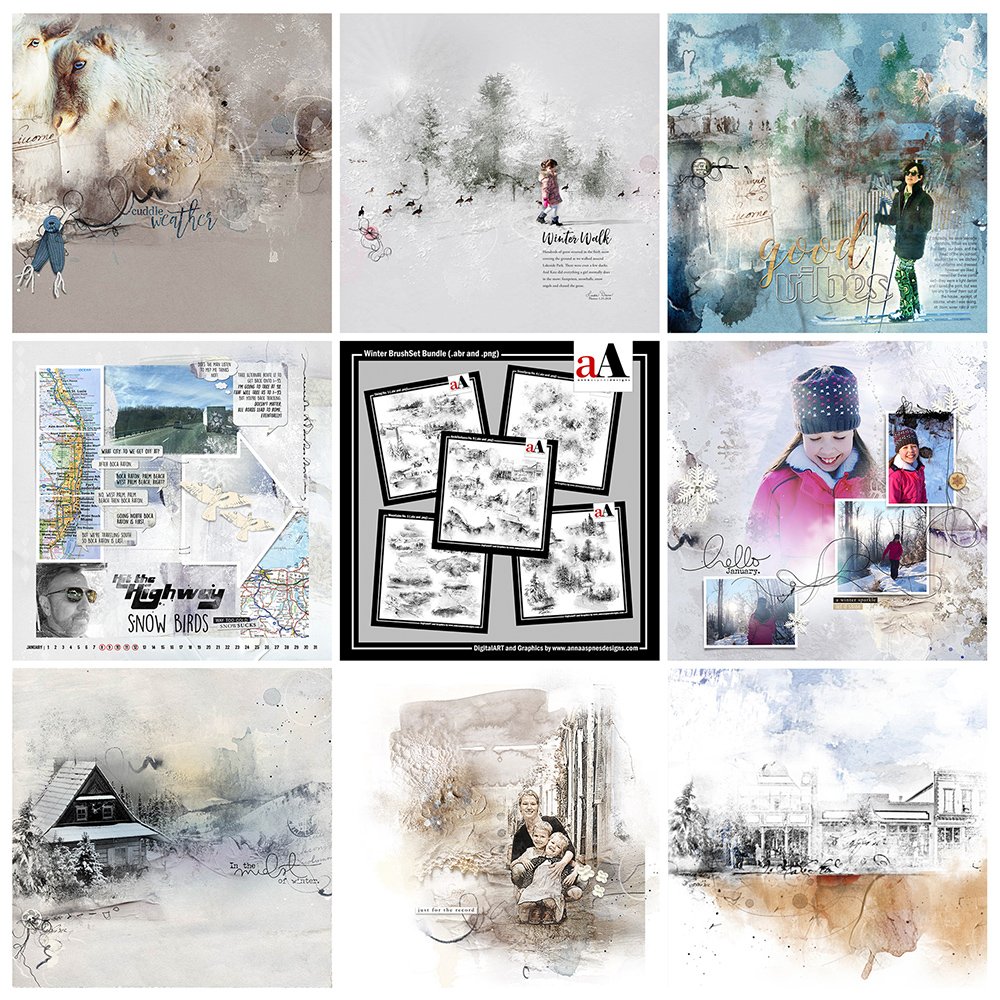 Happy Monday! Today we're sharing digital designs inspiration 01-29, designed to give you guidance on using new releases and specials by Anna Aspnes Designs.
Digital Designs Inspiration 01-29
The aA Creative Team members have been creating art this weekend using NEW DigitalART products.
More digital designs inspiration can be located in the AnnaGallery and  the AnnaTeam Layouts board on Pinterest.
See our Gallery HighLights by clicking on the images to access complete digital design supply lists.
You will also find process notes and digital scrapbooking tutorials from each team member to provide new digital inspiration for using aA DigitalART designs.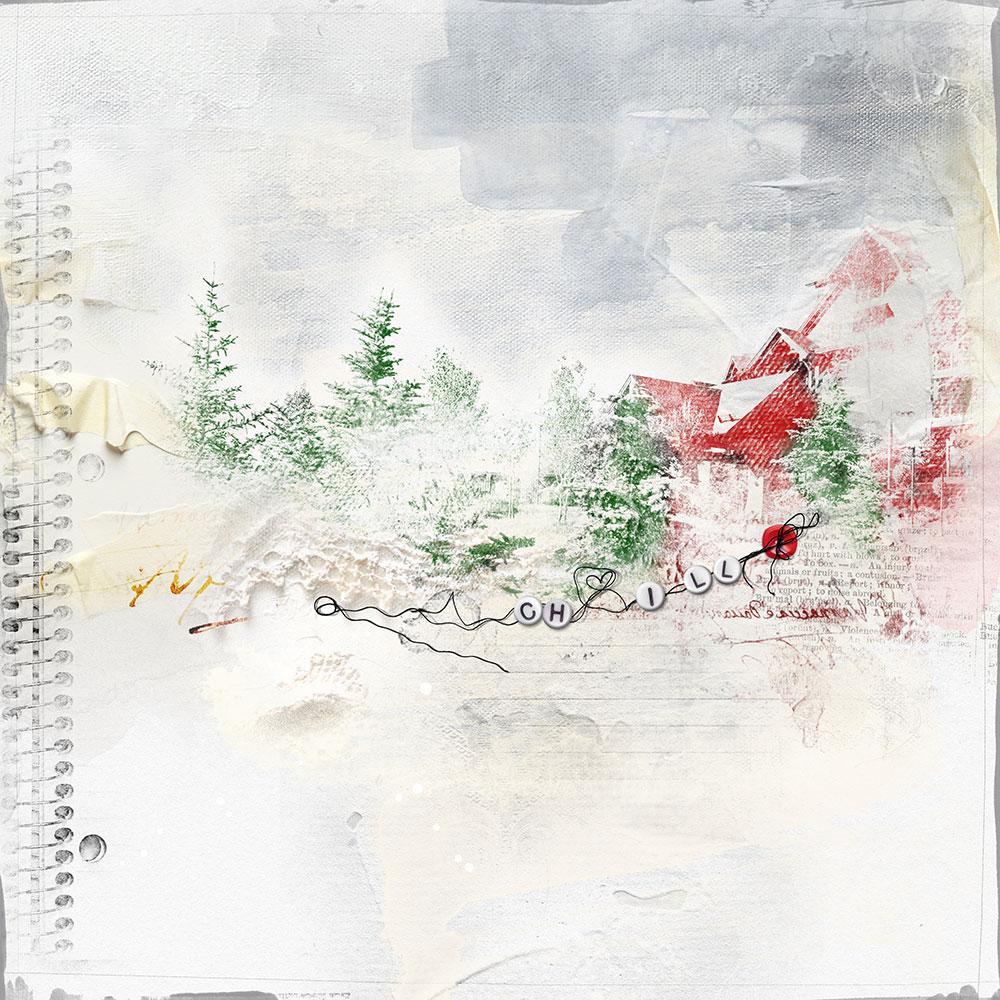 Snow Scene | Viv
Build a Scene
Create a scene for your digital layout using a variety of brushes.
Stamp the brushes on new layers, overlapping as preferred, and experiment with Blending Modes.
I love how Vivian has used bold colors reminiscent of a Christmas theme.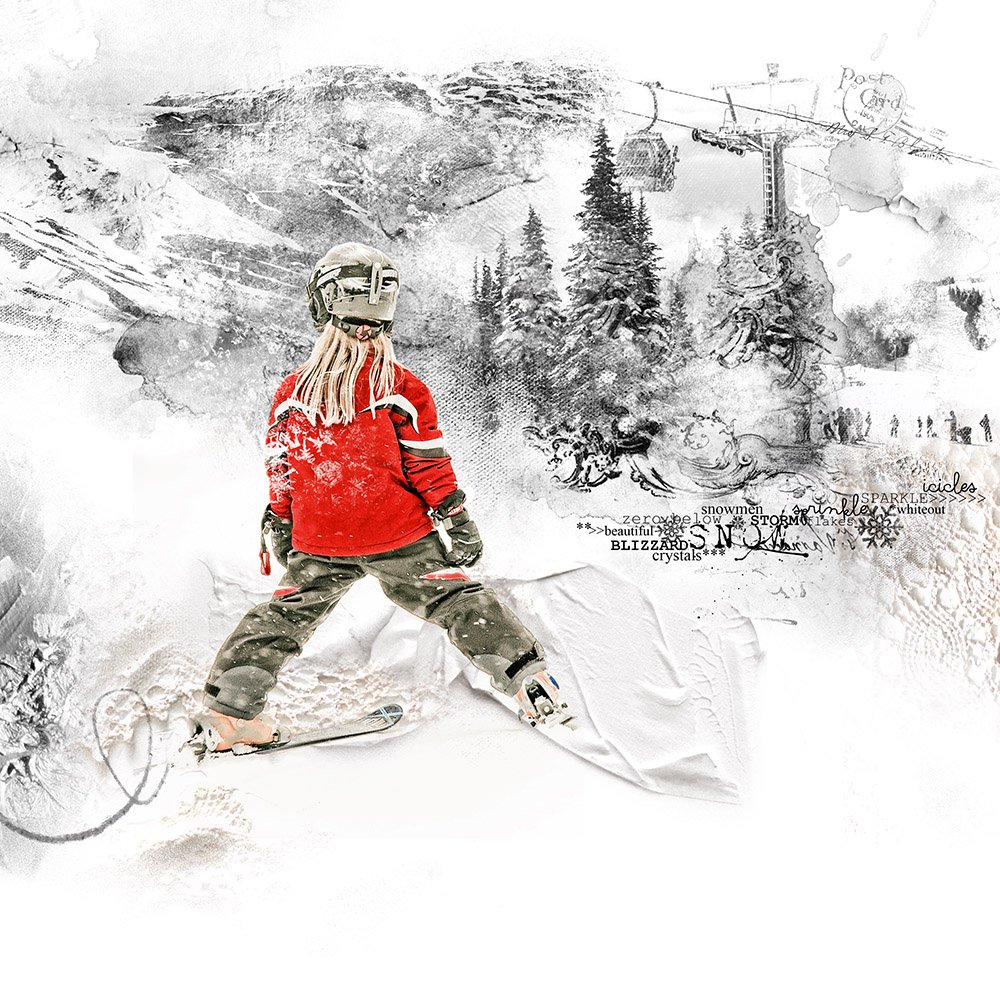 Winter | Ulla-May
Align your Elements
Add visual interest to your digital scrapbooking layouts by using the principle of Alignment.
This is when one line in a layout follows the other to create unity in the design.
Notice how Ulla-May has placed her subject over the elements so that the lines of the skis follow those in the tape element in her background design.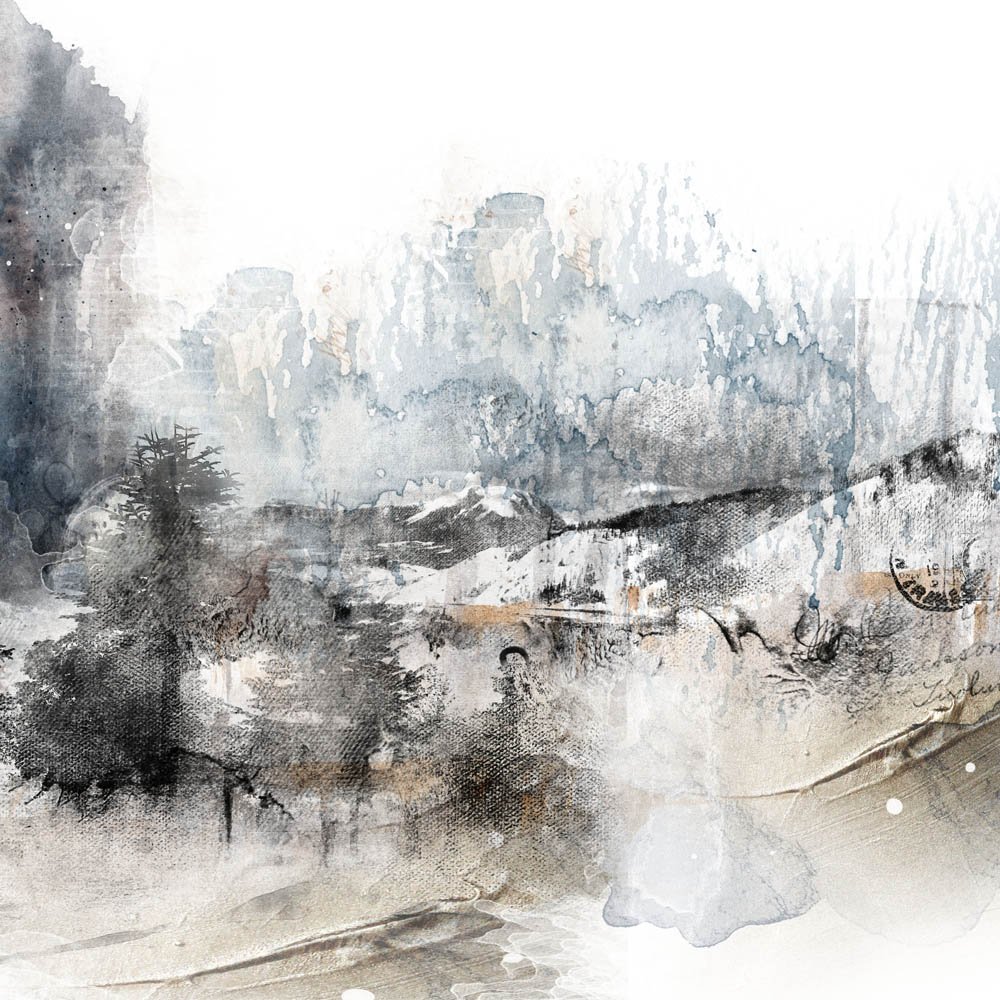 Winter's End | Trish
Easy WallART
Stamp brushes in black over an artsy paper to create a quick and easy frame-worthy composition.
Add each brush to a new layer to allow for maximum flexibility in adjustments.
Notice how Trish has paired her brushwork with last week's ArtPlay Palette Brumal for a perfect match.
Find more Digital Designs Inspiration Winter BrushSet Bundle in the AnnaGallery.
We invite you to post your pages and share your digital scrapbooking and artistry adventures.