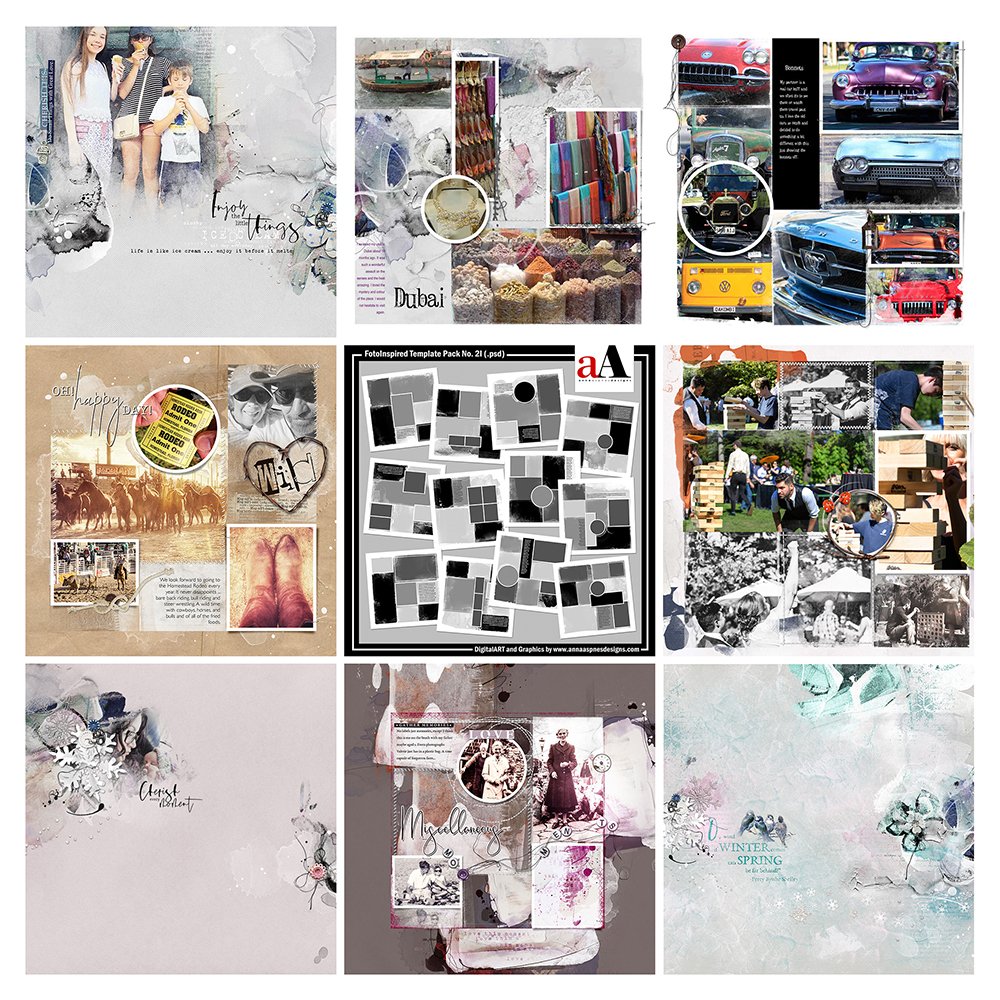 Happy Monday! Today we're sharing digital designs inspiration 02-04.
This inspiration post is intended to give you guidance on using new releases, specials and DigitalART by Anna Aspnes Designs.
Digital Designs Inspiration 02-04
The aA Creative Team members have been making the magic happen with NEW DigitalART products at Anna Aspnes Designs.
More digital designs inspiration can be located in the AnnaGallery and the AnnaTeam Layouts board on Pinterest.
See our Gallery HighLights by clicking on the images to access complete digital design supply lists.
You will also find process notes and digital scrapbooking tutorials from each team member to provide new digital inspiration for using aA DigitalART designs.
Birthday Cupcakes | Beverly
Bits and Pieces
Use parts of a template to create a digital artistry or scrapbooking layout.
Beverlay moved layers from the new multi-photo FotoInspired Template back to create the foundation for her design.
Notice how the 3 areas of embellishment lead the eye in a triangle around her 2 part design.
See also: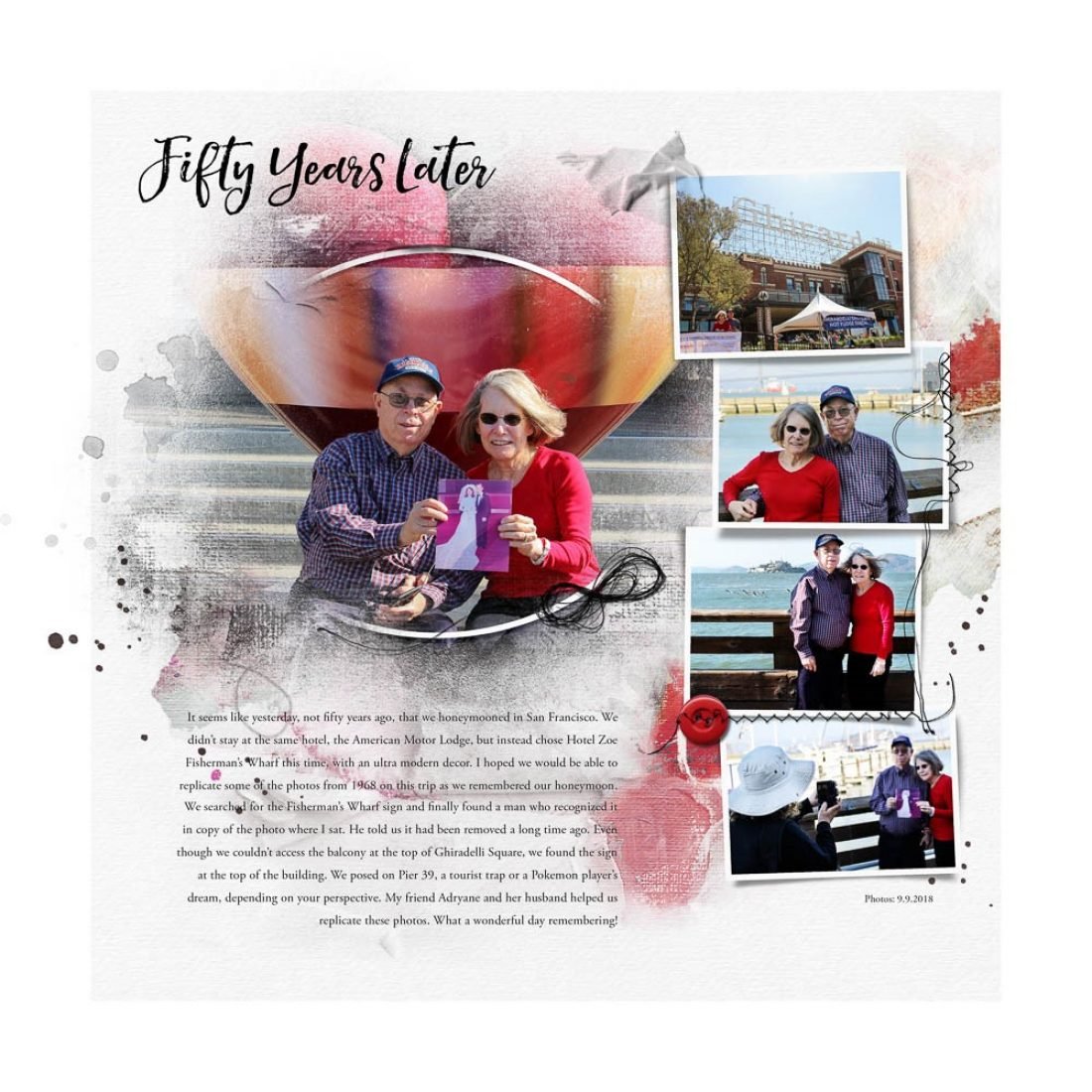 Fifty Years Later | Linda
Recreate Photos
Take the same photo in different seasons.
This could be seasons in the annual sense of the word, or can refer to different times in your life.
Read Linda's Fifty Years Later story.
See also: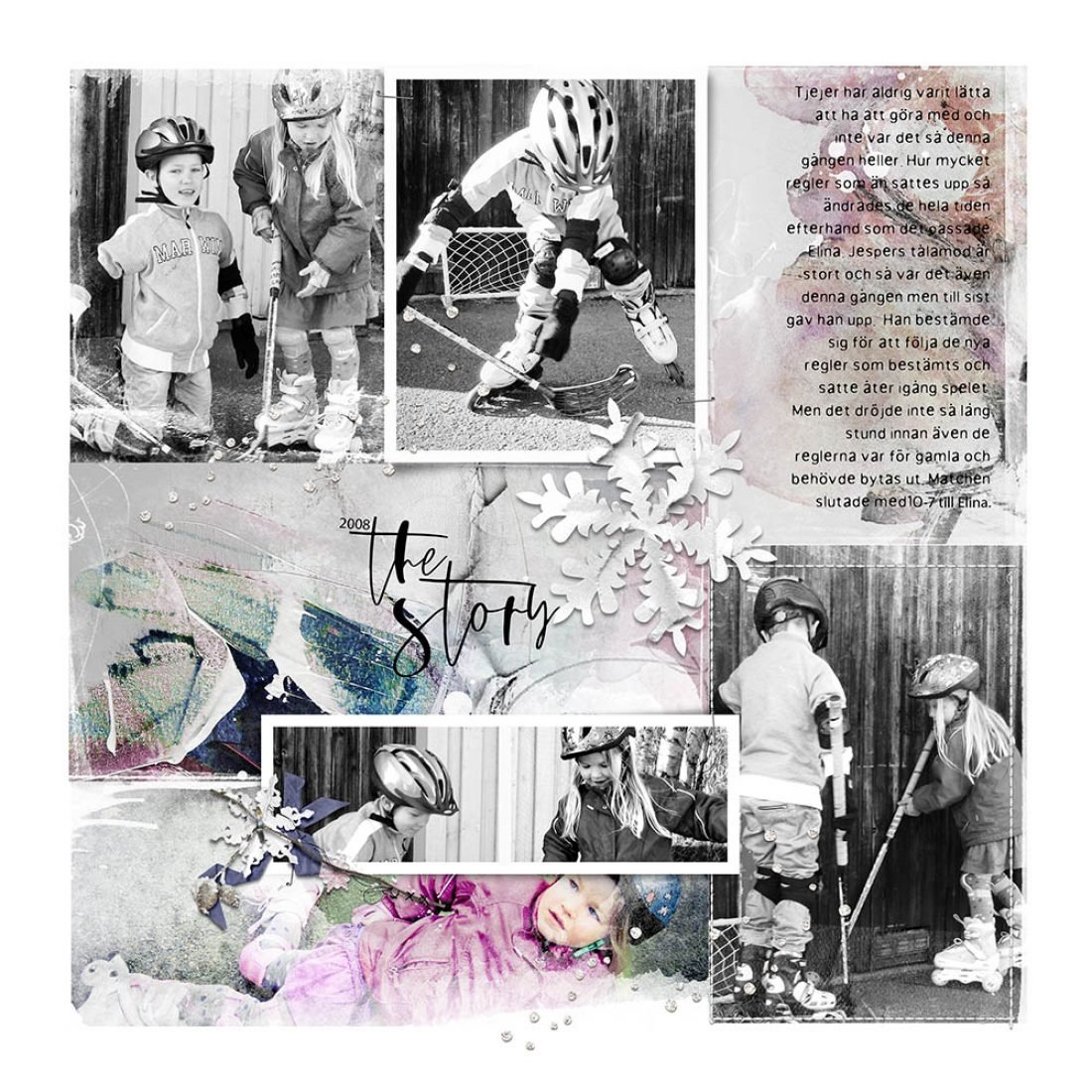 The Story | Ulla-May
Black and White
Add some black and white photos to you pages.
This shifts focus to the color parts of your images and provide greater flexibility in which DigitalART you can use in your design.
Love how Ulla-May has both matched the colors in her design and leads the eye with the color placement.
See also:
Want More Digital Artistry and Scrapbooking Inspiration?
Find more Digital Designs Inspiration Inkling in the AnnaGallery.
We invite you to post your pages and share your digital scrapbooking and artistry adventures.