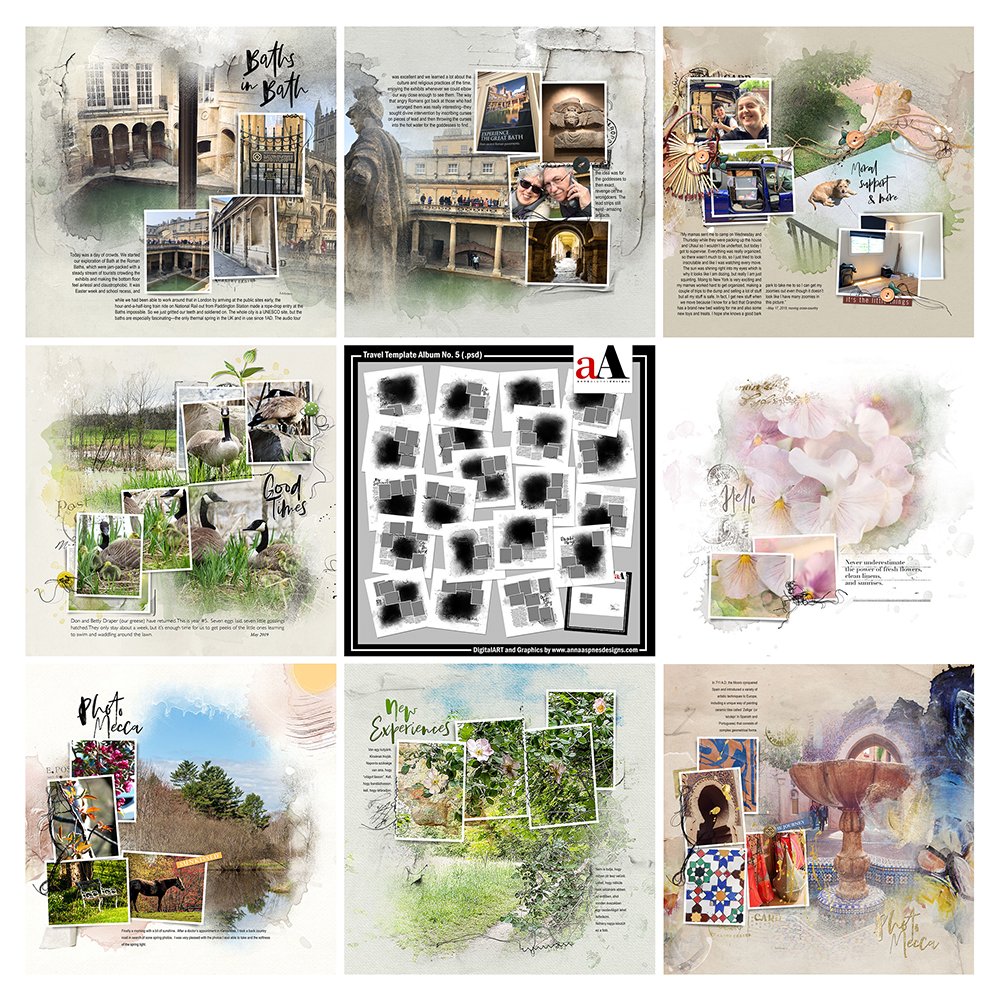 Happy Monday! Today we're sharing digital designs inspiration 05-20.
This inspiration post is intended to give you guidance on using new releases, specials and DigitalART by Anna Aspnes Designs.
Digital Designs Inspiration 05-20
The aA Creative Team members have been making the magic happen with NEW DigitalART products at Anna Aspnes Designs.
More digital designs inspiration can be located in the AnnaGallery and the AnnaTeam Layouts board on Pinterest.
See our Gallery HighLights by clicking on the images to access complete digital design supply lists.
You will also find process notes and digital scrapbooking tutorials from each team member to provide new digital inspiration for using aA DigitalART designs.
Play With Layers
Turn on/off the visibility of layers in any Artsy  Layered Template.
This can change the look of a template and provide more mileage in usage.
Beverly combined 2 Travel Templates, turning off layers on both templates to blend and create a cohesive page design.
See also: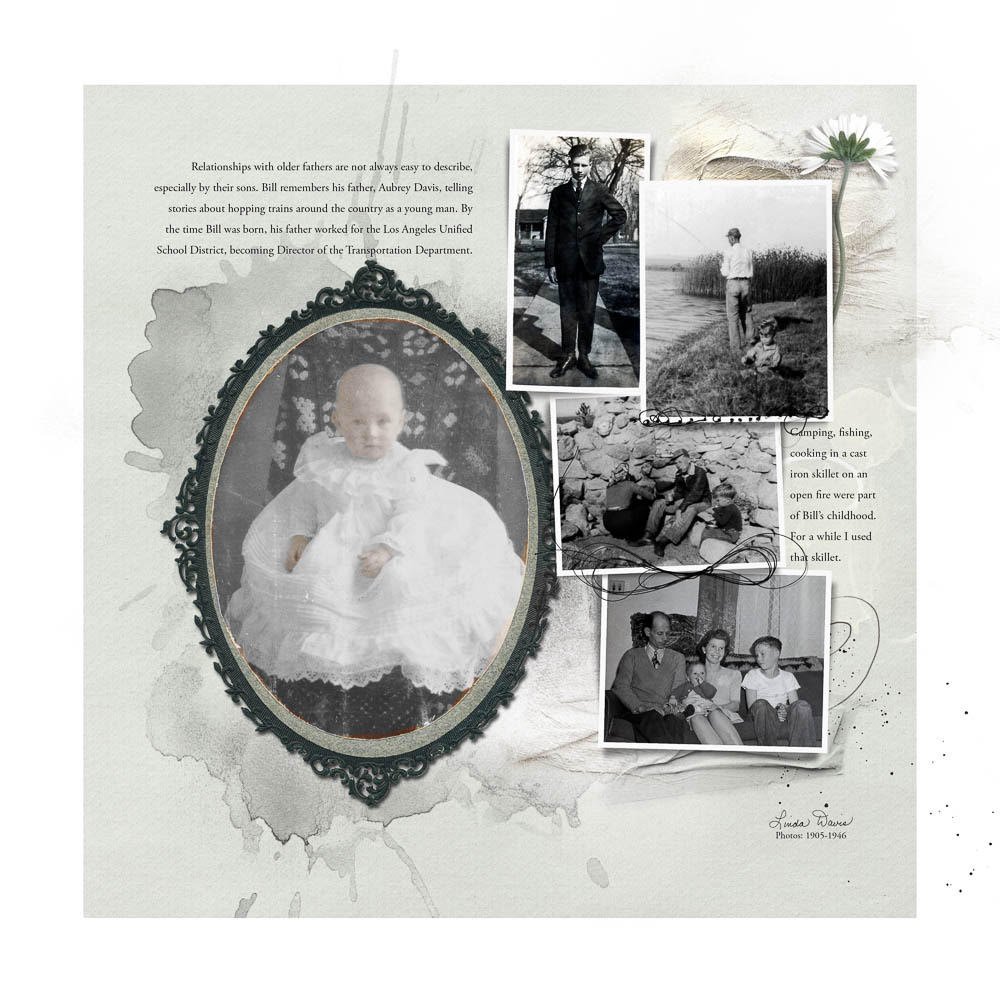 Hello Spring  | Viv
Support The Theme
Enhance the focal point of your layout with supporting elements.
Linda added a vintage frame, creating visual interest and supporting her Heritage them.
Notice how Linda  also made the travel template work for an old photo by placing ArtsyTransfers below the old photo, creating a soft and modern background.
See also:
Create a Custom Element
Make it your own with a custom element.
Viv created a custom Butterfly element following Adryane's tutorial, from ArtPlay Live NSD 2019.
Notice how Viv also recolored the stains to compliment her butterfly element.
See also:
Want More Digital Artistry and Scrapbooking Inspiration?
Find more Digital Designs Inspiration in the AnnaGallery and check out the current releases.
We invite you to post your pages and share your digital scrapbooking and artistry layouts so we can cheer you on.