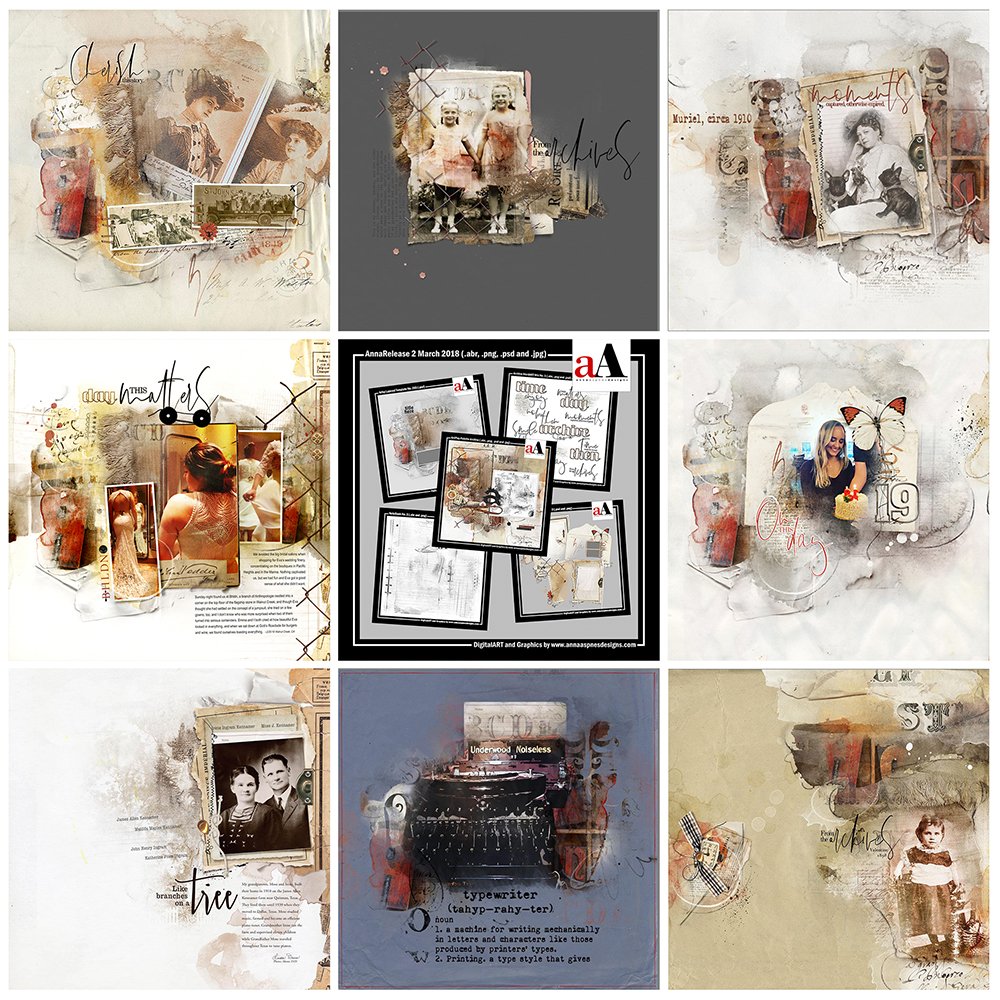 Happy Tuesday! Today we're sharing ArtPlay Archive Inspiration.
ArtPlay Archive Collection is the newest collection of digital designs for scrapbookers, photographers, artists and crafters to be released into the Anna Aspnes Designs store.
ArtPlay Archive Inspiration
The aA Creative Team members have been digging into their 'archives' using the NEW ArtPlay Palette Archive and supporting DigitalART products.
Click on the image below to view more digital designs inspiration 'Archive' or visit the AnnaTeam Layouts board on Pinterest.
See our Gallery HighLights by clicking on the images to access complete digital design supply lists.
Central Focal Point
Draw the eye to an image by placing it just off-center in your layout, then surround with embellishments.
See also:
Custom NoteBook
Create your own memory notebook in your digital artistry or artsy digital scrapbooking page.
See also:
Blending Modes Magic
Duplicate your photo and apply Blending Modes to each layer to create multiple effects.
Note the results will Vary based on the interaction of the photo and the underlying DigitalART layers.
We love how Heather has used the color 'red' and elements to lead the eye.
See also:
Want More Digital Artistry and Scrapbooking Guidance?
Find more Digital Designs Inspiration Archive in the AnnaGallery.
We invite you to post your pages and share your digital scrapbooking and artistry shenanigans.