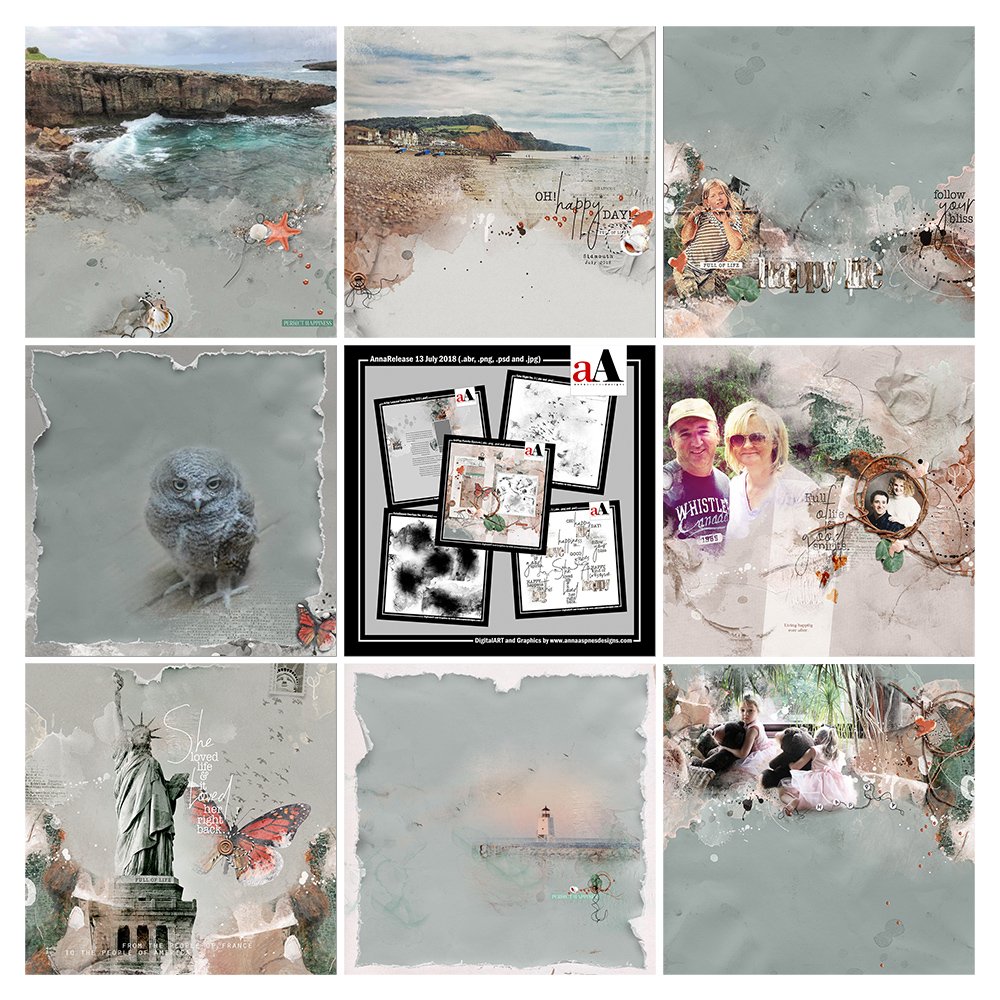 Happy Monday! Today we're sharing Digital Designs Inspiration Elysium. 
AnnaRelease Elysium, is the latest collection of digital designs for scrapbookers, photographers, artists and crafters to be released into the Anna Aspnes Designs store prior to me departure.
The aA Creative Team have been inspired by the ArtPlay Palette Elysium to inject a little happy into their artistry.
More digital designs inspiration Elysium of course, can be located in the AnnaGallery.
Note that the AnnaRelease bundled option is only available until July 20, 2018 at 9am EDT..
Click on the image below to view more digital designs inspiration 'Elysium' or visit the AnnaTeam Layouts board on Pinterest.
ArtPlay Elysium Inspiration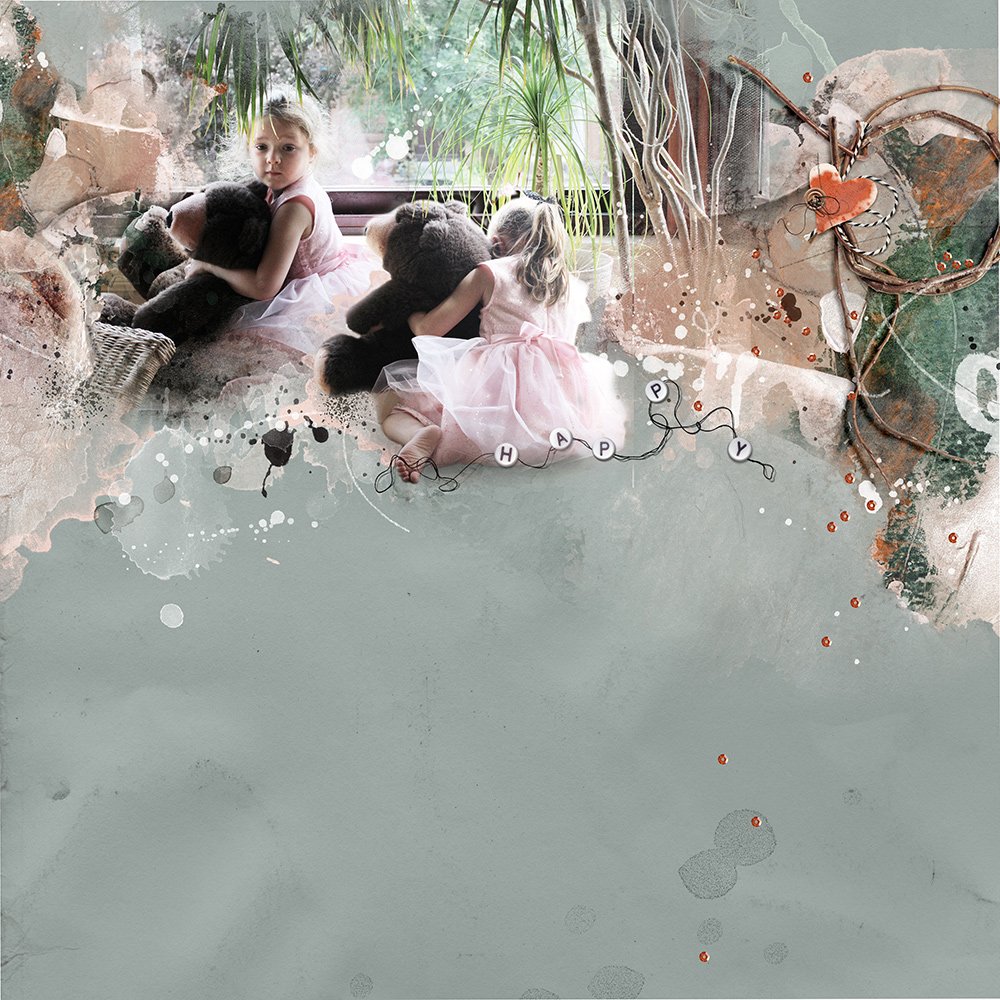 Happy Day | Fiona
Rotate an Artsy Paper
Change the orientation of the design on a paper through rotation.
You can also flip your artsy papers by flipping them on a horizontal or vertical axis.
Fiona rotated her paper by 108 degrees to move the design to the top of her layout instead of the bottom.
See also:
Jasmine | Trish
Duplicate Elements
Duplication of elements creates emphasis through repetition.
Instill variation by modifying the element in a way that prevents monotony by changing the size, color or orientation of the element.
Notice how Trish used the same element twice but differentiated the 2 versions by changing the rotation.
Se also:

Buckler's Hard | Viv
Framed Focus
Frame a subject, title or embellishments to create a focal point.
Notice how the frames draw the eye to the embellishments within.
I love how Viv has framed her embellishments to create
See also:
Want More Digital Artistry and Scrapbooking Guidance?
Find more Digital Designs Inspiration Elysium in the AnnaGallery.
We invite you to post your pages and share your digital scrapbooking and artistry endeavors.