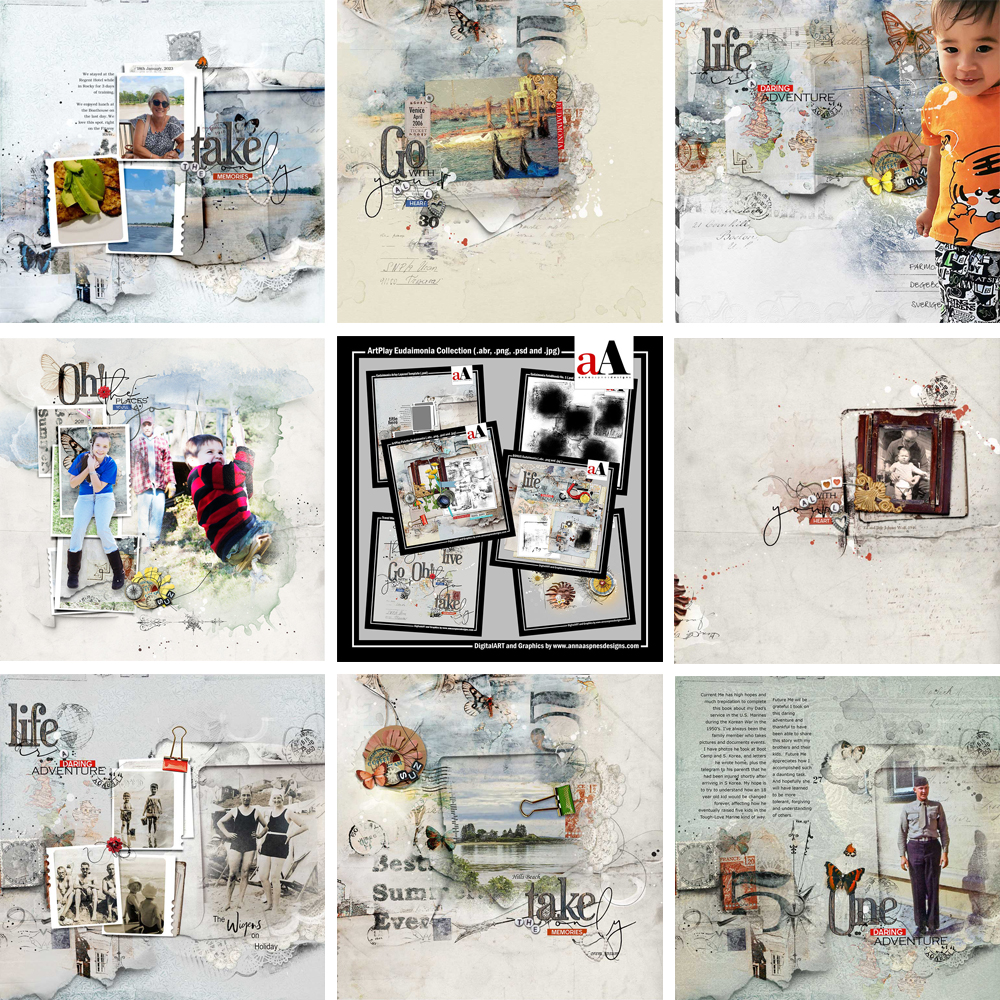 Whimsical and eclectic travel-themed ArtPlay Eudaimonia Inspiration for digital scrapbooking and photo artistry in Adobe Photoshop and Elements.
The purpose of this post is to provide inspiration for using the ArtPlay Palette Eudaimonia and coordinating digital assets.
ArtPlay Eudaimonia Inspiration
1. Out-Of-Bounds Effect
Create a framed extraction to add visual interest to an Artsy Layered Template digital scrapbooking page.
Extract your Photo Subject by following the instructions outlined in this

a

A

Project class.
Place within the Artsy Layered Template frame to elevate the way you Display your photos.
Notice the Dimension this technique adds to your photo artistry design.
SEE ALSO:
2. Create a Collage
Arrange digital elements with extracted images to build creative digital artistry.
SEE ALSO:
3. Frame a Frame
Build a stronger focal point by placing a frame within a frame.
Clip your photo to the mask layer of the Frame element in the ArtPlay Palette.
Use the paper texture Overlays and Brushes from the same ArtPlay Palette to align with your Focal Point.
Notice how Kathy has created Balance in the design using a partial MultiMedia Sun element on the opposing side of this artsy heritage digital scrapbooking page.
SEE ALSO:
More Inspiration
Click on the images below to access complete digital design supply lists and process notes.