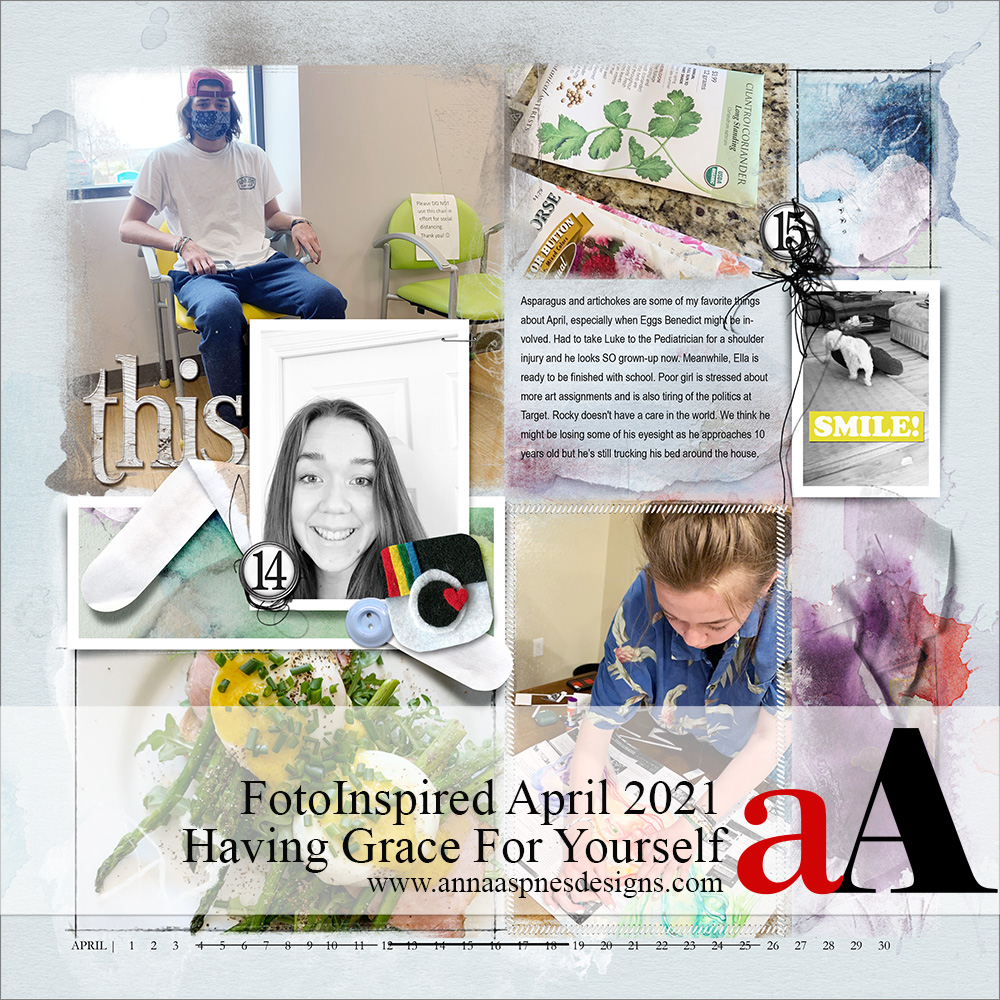 Today, I'm sharing my FotoInspired April 2021.
FotoInspired April 2021
New to FotoInspired?
Join the dedicated FotoInspired community on Facebook.
The FotoInspired Stats
A total of just 2 double-page spreads.
A collection of the VERY few photos I took in April.
Here are my layouts plus some thoughts on 'Having Grace For Yourself.'
April 2021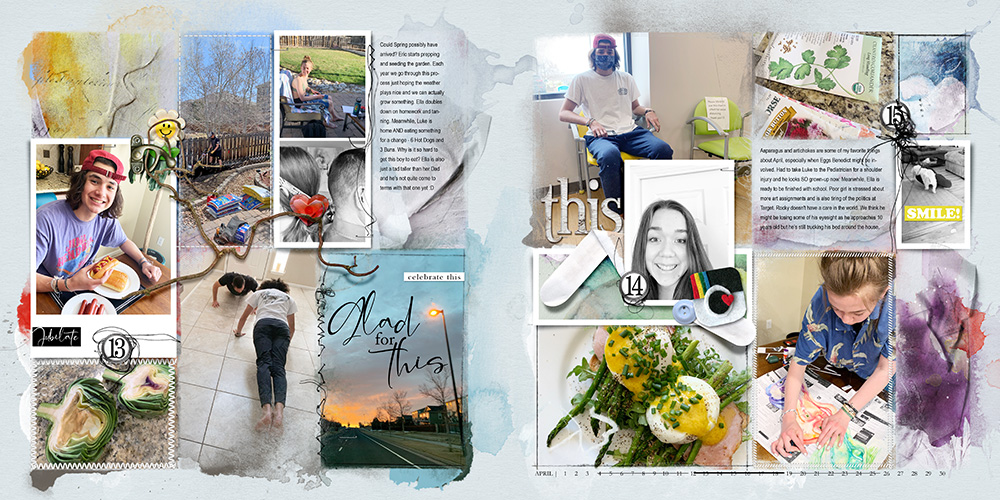 Weeks 13, 14 and 15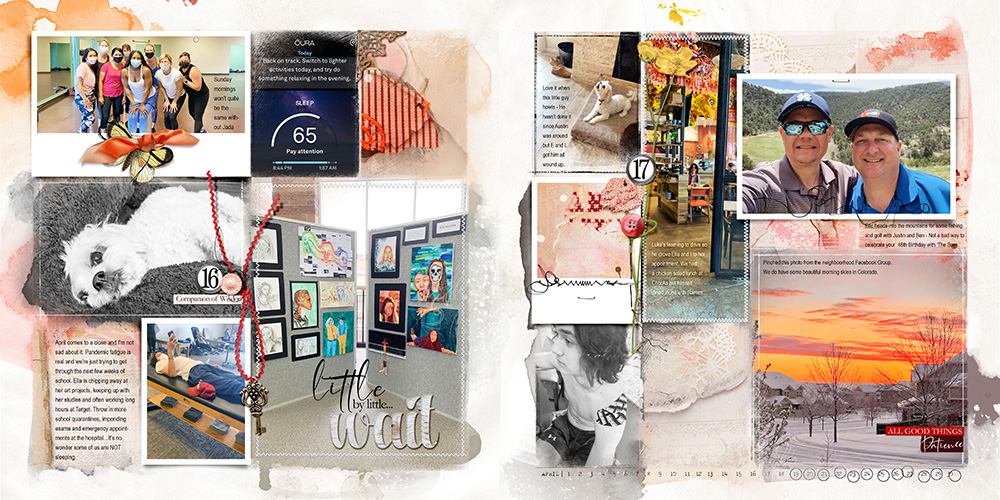 Weeks 16 and 17 
Having Grace For Yourself
It's OK not to take photos for a while.
Life can get really FULL.
PRIORITIES might shift for a while.
Maybe you want to be MORE engaged in your life.
Perhaps you're just NOT inspired to tell hard stories.
Or you just don't WANT to…
And it ALL good.
Nothing stays the same forever.
Life circumstances EVOLVE.
Your INTEREST will come back.
Everything eventually comes FULL circle.
Do this instead
SLOW down or take a break.
It's absolutely OK to create just 1-2 pages this month.
You are 'in charge' of this PROCESS.
Make it WORK for where you are right NOW.
This is YOUR project.
WATCH MY FOTOINSPIRED PROCESS IN THIS FREE 3-PART VIDEO SERIES: