FotoInspired August 2017 is here.
In year 2017, I'm making a BIG effort to celebrate every day ordinary moments through art.
I stopped for a while and regretted it. Get the full story in Getting Inspired By Life.
We are back sharing FotoInspired Inspiration August 2017, as well as a few tips for keeping you motivated to making the daily documentation digital artistry and scrapbooking happen.
Often we make it harder than it needs to be.
FotoInspired August 2017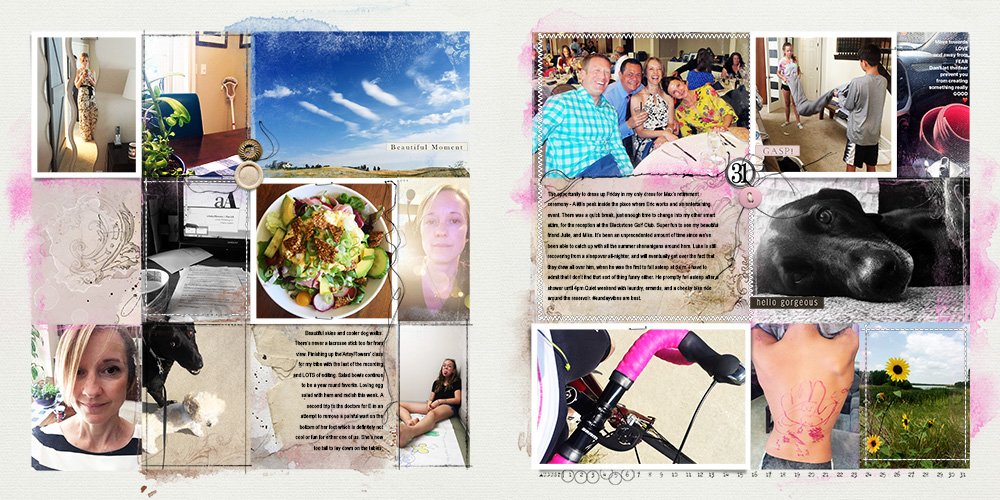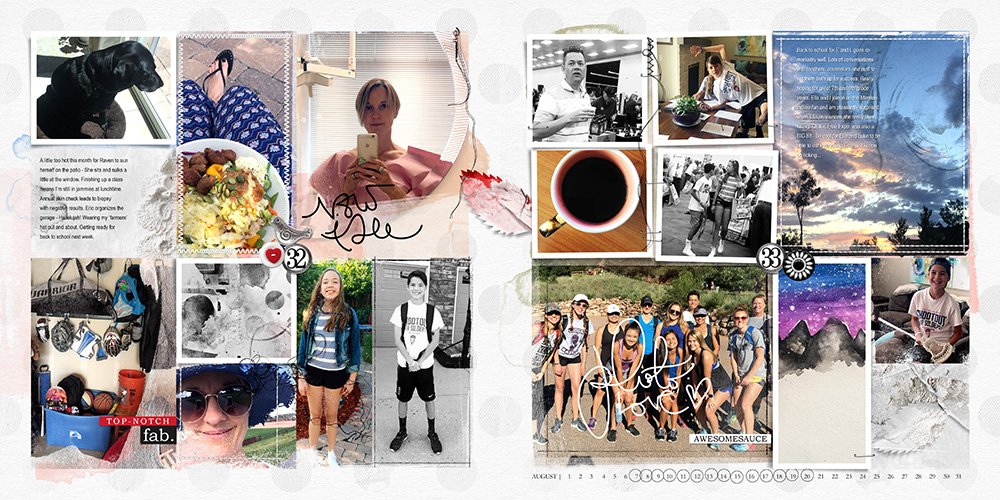 FotoInspired 2017 Weeks 31-34 | Anna
August Observations 
August was the most disenchanted I have been with this project so far this year.
There are a few reasons for this:
1. Summer Break came to an end with all the back to school shenanigans.
The older my children get, the more REAL school becomes – Ella will be graduating in just 4 years!
I did not go through the American school and so their experience is culturally and 'generationally' so different than mine.
I went to a stuffy English boarding school of a few hundred students, while Ella is attending a High School with several thousand.
2. A Brand New Class
LOVE teaching and sharing my skills but these classes stretch me like nothing else.
There is nothing more rewarding in my work than connecting with people, mentoring and playing a part in their artist journey.
But it is REALLY hard for me to put myself out there.
I am often stepping into an area of discomfort, which fosters my own personal growth, but can get overwhelming at times.
3. And then there are those opportunities that arise…
Activities that lure me out of my shell, and foster growth in a different area of my life.
I'm not generally open to spontaneity (or leaving my house more than I have to), and so I work hard at trying these adventures on for size.
Such as accepting last minute invites to climbing a mountain, taking part in a Sunday morning Boot Camp or enjoying Coffee+Chat with special friends.
4. I'm a classic HSP which means my creativity stalls when I have TOO MUCH happening in my world.
My perception of stress and a LOT of 'things' is probably felt more acutely than most.
Knowing this about myself, helps me make it a priority to do what I need to do, recover quickly and get back on track,  when the chaos subsides.
The desire to create ALWAYS comes back.
5. There is a symbiotic relationship to my scrapbooking and life.
Simple awareness is the key to being comfortable with the 'lack of scrapbooking.'
It no longer stresses me out when I'm just not feeling it…
It usually means I am investing my energy elsewhere for a while.
6. And let's just talk about 'Photo Overwhelm'
This has definitely been the case in 2016 FotoInspired Project.
I was making strides in catching up but it all came to a halt when I arrived at July of last year.
This was the month I decided to take a 4 week break and travel back to England with Ella and Luke.
SO MUCH FUN BUT SO MANY PHOTOS.
I know I eventually want to create a photo book of the trip, but in the meantime, I also know I want these 4 weeks to be represented in my 2016 album.
With so many photo, how do I choose which ones to include in my pages?
I have so many photos for this particularly month that it would be impossible even to represent each event.
Inertia can be caused be procrastination and the inability to make a decision.
I am probably guilty of both, but mostly the latter.
But when you find yourself in this spot…
It's time to move and make the magic happen.
And I always head back to my basic go-to approach.
This involves duplicate copies of photos in a knew folder, in which I whittle down my photos according to a process of elimination.
You can check it out here in the first part of a series of videos that will outline my FotoInspired process.
a

A

Creative Team Inspiration
See our Gallery Inspiration by clicking on the images to access complete digital design supply lists.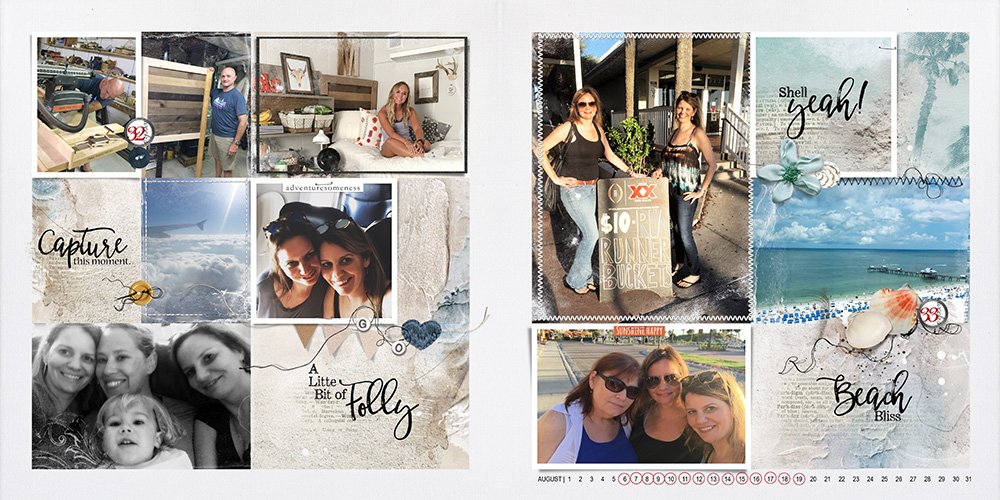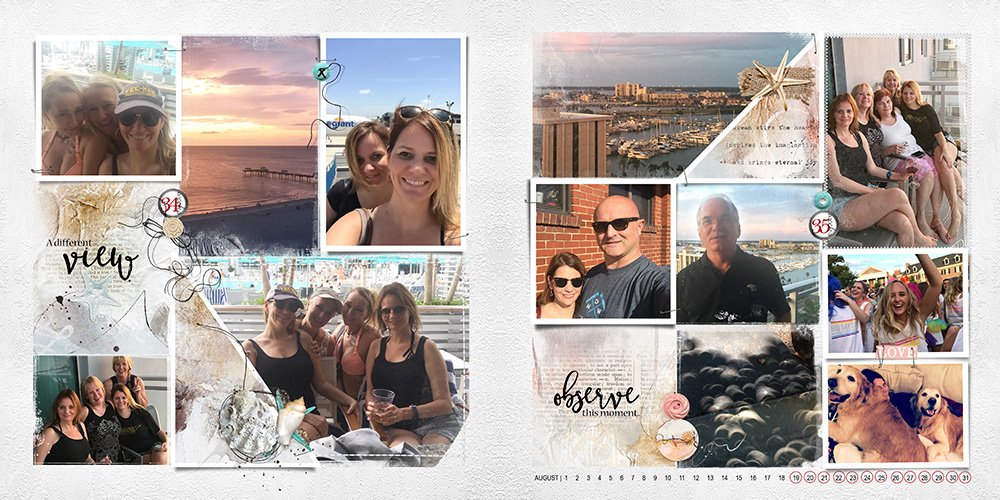 FotoInspired 2017 Weeks 32-35 | Lindy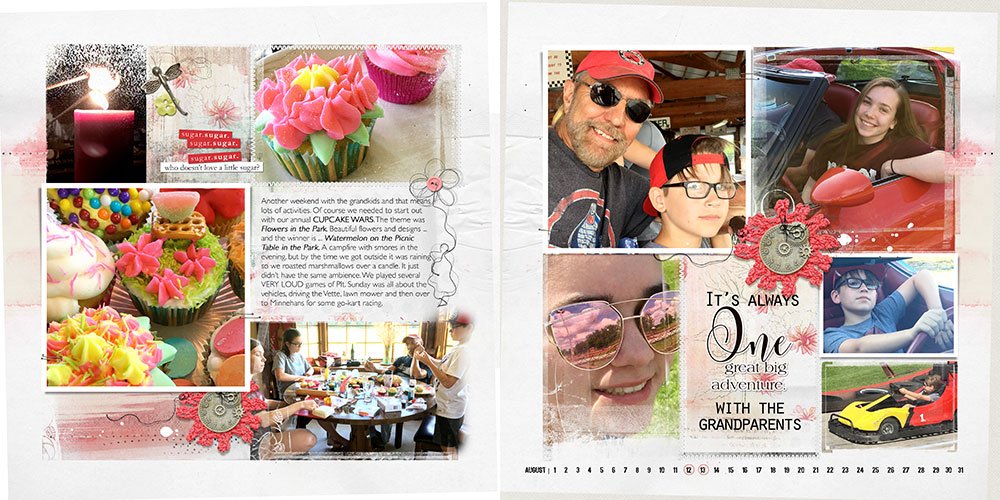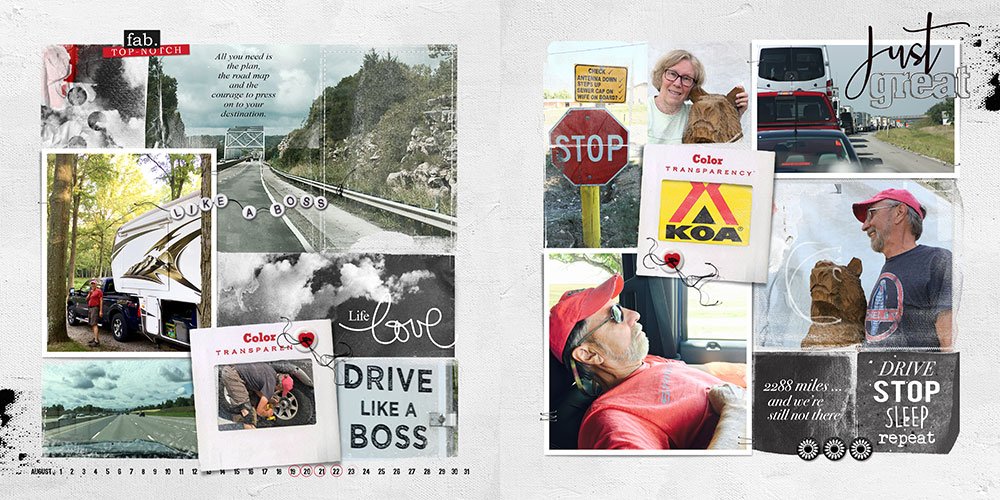 FotoInspired August 2017 | Miki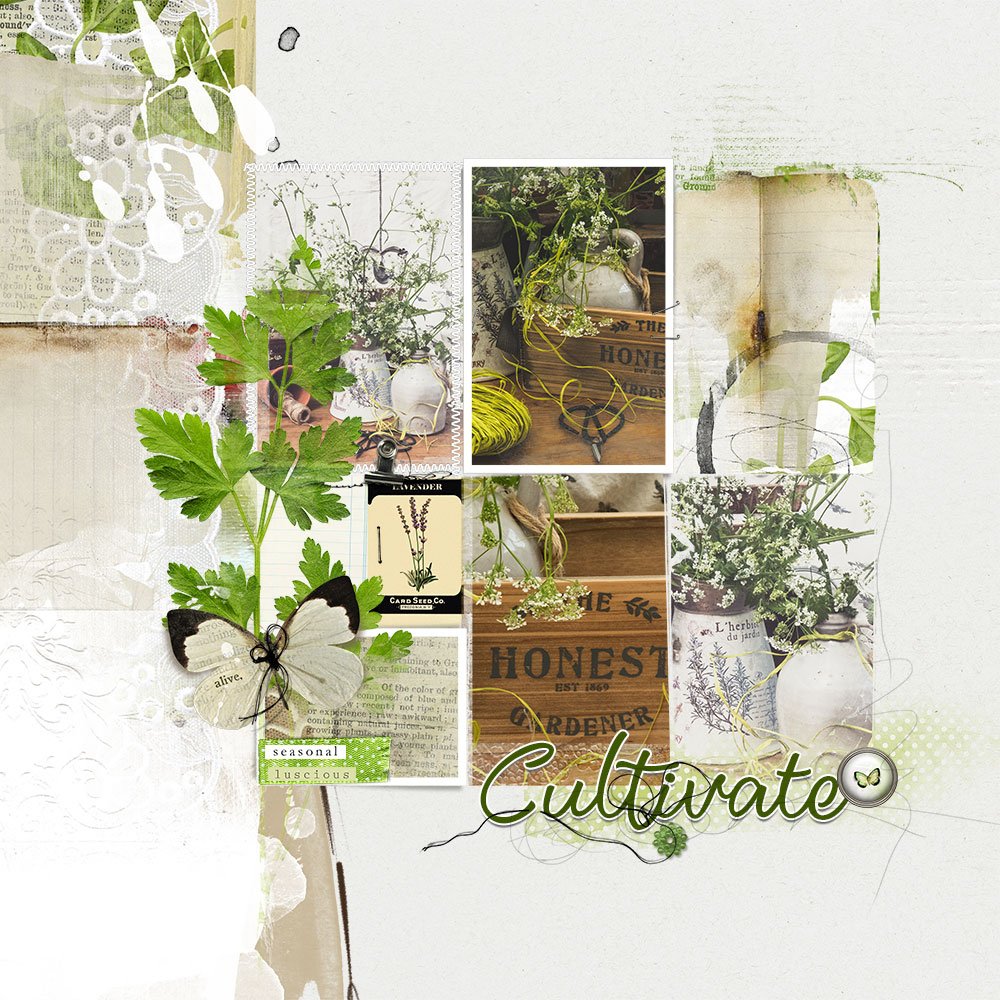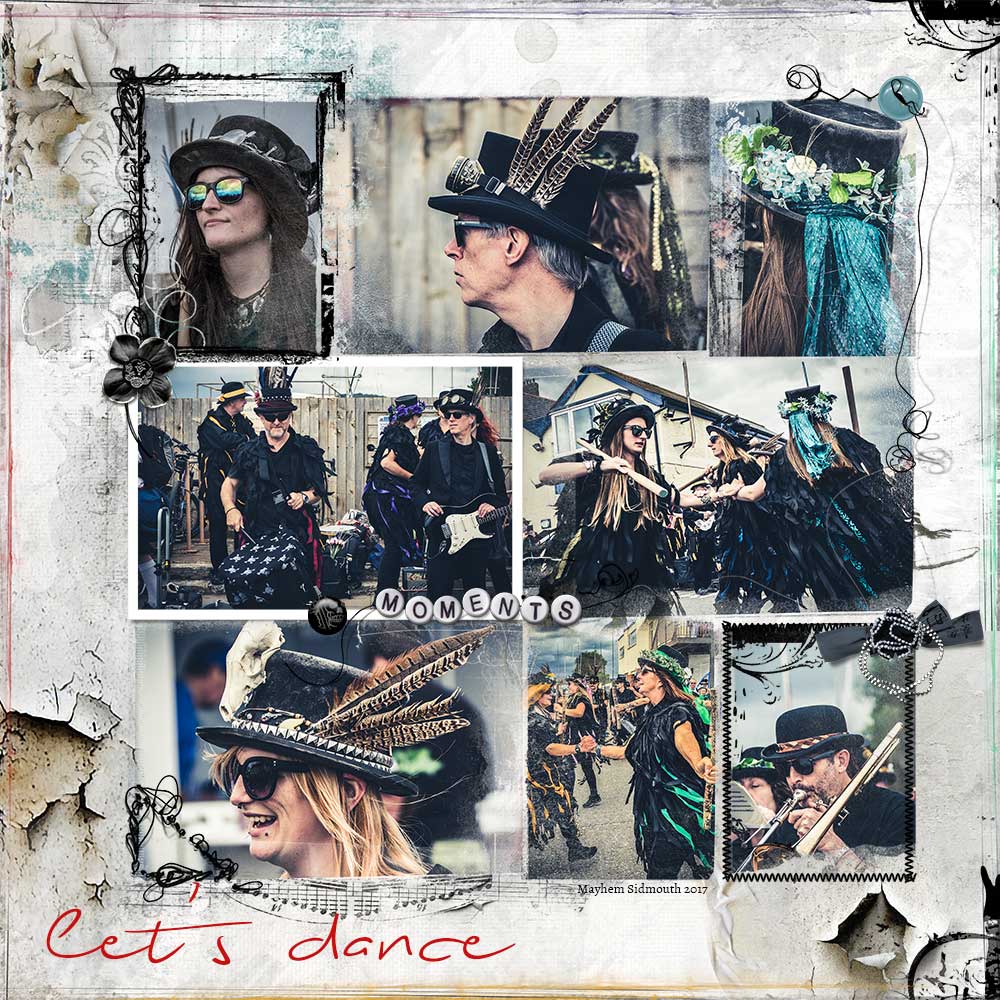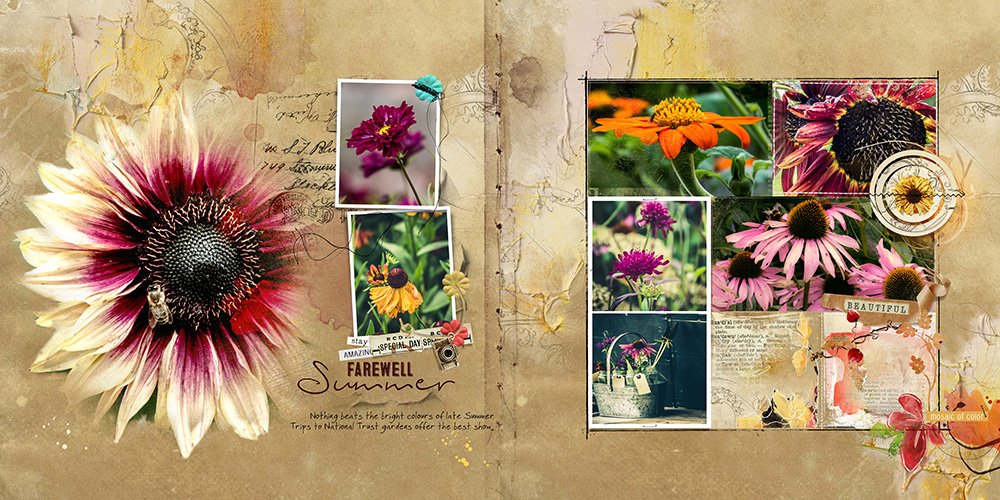 FotoInspired August 2017 | Viv
FotoInspired MiniPack Special Offer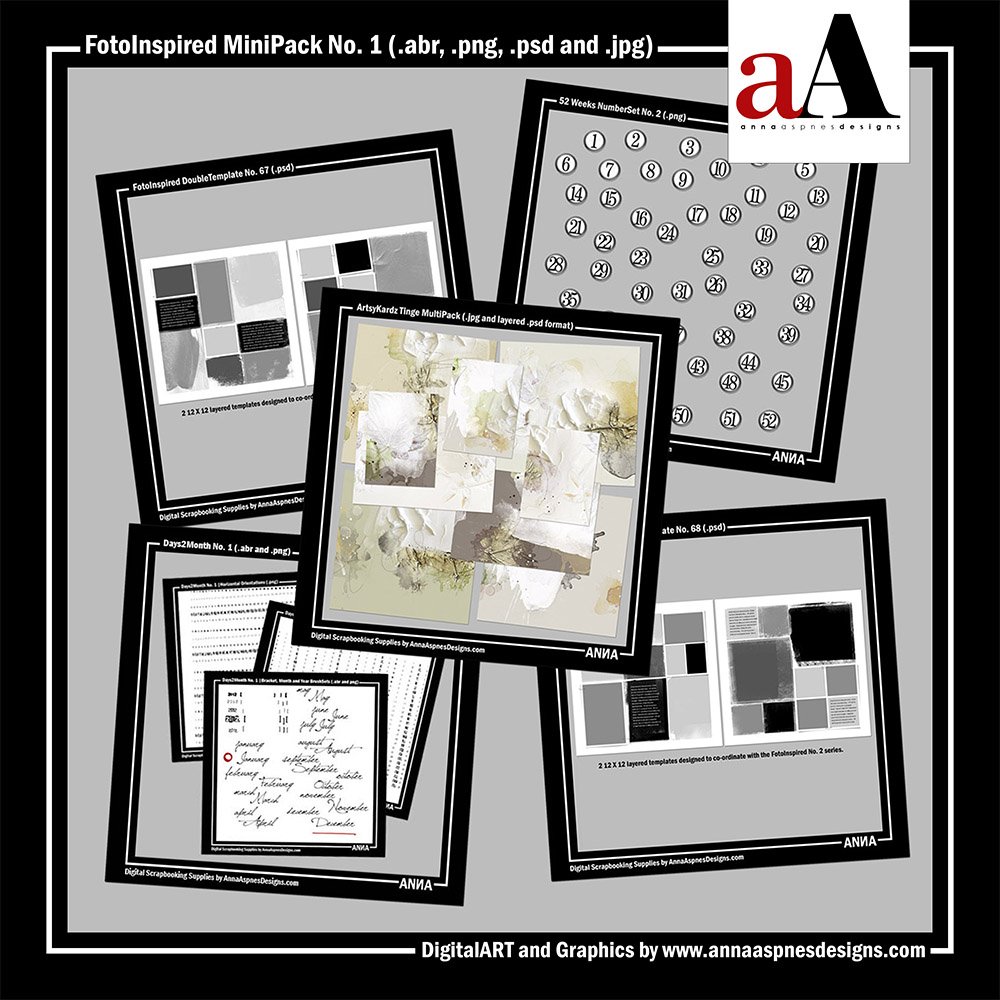 This limited option enables you to purchase 5 products in the FotoInspired series at a 56% discount.
This MiniPack will no longer be available after Wednesday September 20, 2017 at 9am EDT.
Please do not combine additional percentage coupons with this offer.
Includes:
We would love to hear what you think about the new MiniPack offering or if you would like to see something else?
Please talk to us in the comments below or email me so we can make it happen for you.